FINALLY! Province announces new Red Deer Hospital expansion and it's much bigger than previous plan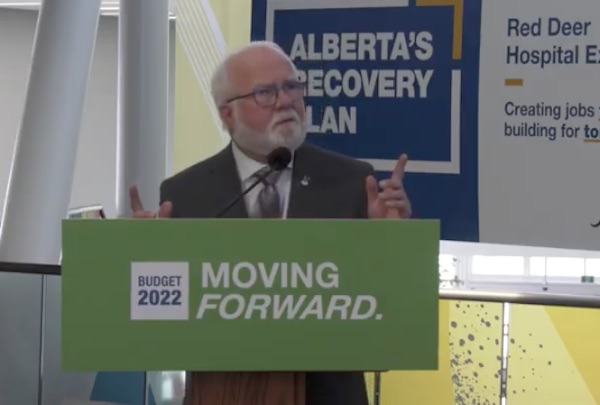 Red Deer hospital $1.8B expansion builds for the future
Alberta's government will invest $1.8 billion to redevelop and expand the Red Deer Regional Hospital Centre as part of the province's strategy to increase health care capacity, providing central Albertans with better hospital care for years to come.
The $1.8 billion hospital expansion is the largest in Alberta's history and the largest taxpayer investment in the history of central Alberta. It will begin with a $193 million investment over the next three years and will include 200 new in-patient beds, increasing hospital capacity from 370 beds to 570 beds or by 54 per cent.
The expansion also provides for three new operating rooms, increasing surgical capacity to 14 operating rooms.
A new cardiac catheterization lab will also be part of the hospital's expansion.
"For too long, central Albertans have been waiting for these critical upgrades and expansion of the Red Deer Regional Hospital. That's why we've made expanding the Red Deer Regional Hospital a priority, and we're putting our money where our mouth is. Alberta's Recovery Plan has already seen healthcare infrastructure built from Grande Prairie to Calgary, and now, it's making sure world-class health care is there for Red Deer and central Alberta for years to come with the largest investment in the history of central Alberta."
"This important investment will ensure the Red Deer Regional Hospital Centre continues to provide exceptional quality hospital care for the residents in the Red Deer region for decades to come. This investment is a key component of the Alberta government's commitment to building health-care capacity throughout the province."
The project's next steps include functional programming and design. Completion of the expansion is slated for 2030-2031.
"Red Deer and central Alberta's growing populations mean that our ability to effectively provide health care with the current hospital is limited, resulting in all too frequent disruptions to patient care. This needed redevelopment will increase capacity and expand services to meet central Albertans' needs into the future. It's another example of our government's commitment to build health system capacity throughout Alberta."
"I know how important this project is to the residents of central Alberta. This important expansion of the Red Deer hospital will create jobs and improve residents' access to health-care services in the years to come."
"The expansion of the Red Deer Regional Hospital Centre is extremely significant for our city and long overdue. This historical investment means that central Albertans will benefit from increased surgical and in-patient capacity, benefiting our community in ways that were previously not possible. In addition, I am so pleased that local patients will finally have a cardiac catheterization lab as part of this amazing expansion, which will literally save lives. As the third-largest city in the province, this expansion will go a long way in providing the medical care and attention we have long needed and strongly advocated for."
"This is welcome news for our staff and physicians at Red Deer Regional Hospital Centre, as well as to all those we care for within its walls. Being able to expand our in-patient capacity, as well as critical programs like surgical services with new operating rooms, is paramount to continuing to serve the health-care needs of central Albertans as so many rely on Red Deer Regional. On behalf of Alberta Health Services, we are grateful for the support of government partners in moving this project forward, and for the ongoing efforts of our teams who eagerly await this expansion."
"This is a monumental day for our city and for the central Alberta region. It is with extreme gratitude that we recognize the provincial government for this significant investment in the care of central Albertans."
"Located along one of the busiest transportation corridors in the province, Red Deer County serves close to 20,000 residents within central Alberta. The county welcomes this news and is appreciative of the Government of Alberta's capital investment to our region for the improvement of health care for our residents."
Quick facts
The Red Deer Regional Hospital Centre is the busiest hospital outside of Edmonton and Calgary. It has the fourth-highest volume of any Alberta Health Services' facility.
Approximately 50 per cent of patients seen at the hospital are referred from communities outside of Red Deer.
The hospital offers a full spectrum of acute care, including advanced surgery, internal medicine and diagnostics, as well as obstetrics, pediatrics, oncology, critical care and emergency care.
$100 million was allocated to the project in Budget 2020.
Edmonton police use DNA phenotyping to find sex assault suspect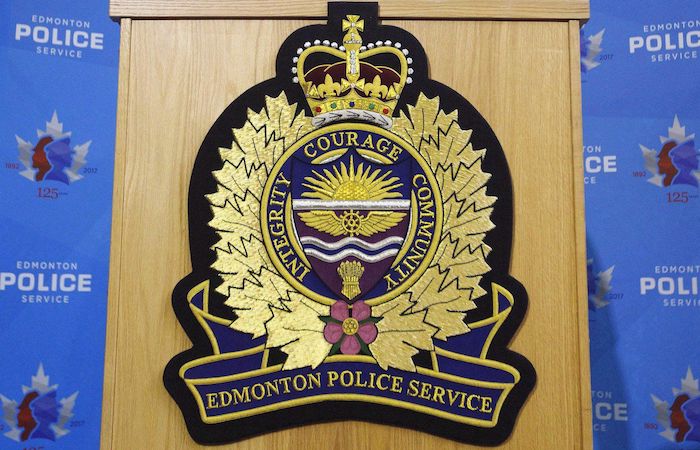 By Angela Amato in Edmonton
Edmonton police say they are using DNA phenotyping, for the first time in its history, in trying to solve a sexual assault.
DNA phenotyping predicts physical appearance and ancestry from unidentified DNA evidence, and police use that information to narrow suspects and generate leads in criminal investigations.
Det. Colleen Maynes says the method is a last resort after all other investigative avenues have been exhausted.
"This was a vicious assault," said Maynes, adding she doesn't want to see the perpetrator act again.
A woman lost consciousness after she was violently sexually assaulted by a man who followed her from a bus stop in the central Spruce Avenue neighbourhood in March of 2019.
She sustained serious injuries and was found wearing only a shirt when it was -27 C.
"This survivor deserves justice," said Maynes.
There were no witnesses, surveillance video, public tips or DNA matches in the case.
Detectives enlisted DNA technology company Parabon NanoLabs in Virginia to help in the investigation. The lab has provided DNA phenotyping to help with other files in Saskatchewan and Ontario.
Most DNA testing in Canada goes through the RCMP's lab. Maynes said this can take a long time, as the RCMP deals with cases across the country and doesn't have the resources or technologies that other labs do.
"We are lacking with that technology here in Canada," said Maynes.
Paula Armentrout with Parabon said that since 2018, its labs have helped solve 230 violent crimes in North America, although not all of them used DNA phenotyping.
DNA phenotyping is not exclusive to sexual assault cases. The analysis has also been used to find possible suspects in murder cases and to identify remains.
With a computer-generated snapshot in the Edmonton sex assault case, DNA phenotyping determined the suspect to be a Black man with dark brown to black hair and dark brown eyes who stands about five-foot-four.
Armentrout said the turnaround for this type of analysis is about 45 days after receiving a DNA sample.
Police said the suspect's description may impact a marginalized community. After consulting with community stakeholders and considering the severity of the assault and the threat to public safety, police released the details with a computer-generated image.
Any leads generated from the image will require further investigative steps, said Maynes.
"It is by no means an immediate path to accusing a suspect," she said. "What it does is potentially give us leads in a cold case, and we can follow up with DNA testing from there."
This report by The Canadian Press was first published Oct. 4, 2022.
Former head of Alberta Human Rights Commission suing justice minister over dismissal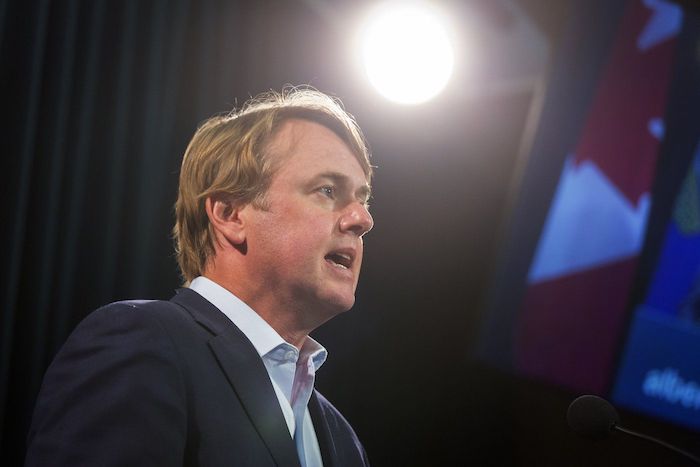 By Bob Weber in Edmonton
The former head of the Alberta Human Rights Commission is suing the province's justice minister for wrongful dismissal, claiming Tyler Shandro caved in to carefully orchestrated political pressure.
Collin May's statement of claim alleges members and supporters of the Opposition New Democratic Party feared May would expose sexual harassment problems at the commission that occurred when they were in government.
"This made the plaintiff a threat, and he was subsequently targeted by political opponents weeks before he was scheduled to start his term as chief," the document says.
New Democrat justice critic Irfan Sabir called the charges a distraction.
"Collin May published overtly racist and Islamophobic views," he said in an email Tuesday.
"The UCP government belatedly held him accountable for that. Mr. May's innuendo is merely an attempt to distract from his own behaviour."
May, a Calgary lawyer, was hired as chief of the commission on May 25.
Questions about his appointment began almost immediately. Some criticized his lack of experience in human rights law and others pointed to a book review he wrote in 2009 in which he quoted statements saying Islam was a fundamentally violent religion.
That review drew concerns from the National Council of Canadian Muslims. Members of the NDP caucus also called for May's resignation.
The statement of claim accuses NDP supporters of stockpiling May's book review years ago, then carefully co-ordinating and managing the public outcry against him to engineer his removal.
"The NDP were clearly co-ordinated for the purpose of smearing the plaintiff's character," the document says.
It goes on to allege the New Democrats went after May because they were afraid he would renew sexual harassment allegations against two senior members of the commission who had been appointed by NDP leader and then-premier Rachel Notley.
"(May) learned that there was also a culture of pervasive sexual harassment within the NDP during Notley's time as premier," says the claim.
"Notley therefore could not afford to have the public learn that … her own appointees had also allowed for a culture of pervasive sexual harassment and bullying."
The document says Shandro neither defended May nor emphasized that the commission is an arm's length agency, which he has no direct control over. In fact, it alleges senior officials in Shandro's office were so insistent on getting May to apologize for statements he says he didn't make that May had to block their numbers on his cellphone.
As well, the lawsuit alleges May was forbidden from meeting with Muslim organizations by Muhammad Yaseen, Alberta's associate minister of immigration and multiculturalism. It says May was told to wait to await ministerial direction, which never came.
"Minister Shandro's office was heavily involved in facilitating the smear campaign against Collin May," said May's lawyer Kathryn Marshall in an interview.
The situation got so bad that May received threatening phone calls at his home. May's law firm removed his phone number from its website and for four days in July, the lawsuit says, May and his partner were afraid to leave their Calgary home.
"The (commission) and the defendant did nothing to support (May) during this difficult time," the lawsuit says.
It says that on Sept. 15, May got a letter telling him his job was over on a "without cause" basis.
A spokesman for Shandro declined to comment, saying the matter is before the courts.
Marshall said May had signed a five-year contract on the same basis as any other civil servant and was not given the basic rights he was due under Canadian law.
"It's not about deflecting criticism or playing political games," she said. "This is about getting my clients' rights enforced.
"(The government) fired him and are now falsely alleging he resigned."
The lawsuit seeks to recover the money May would have earned over the five-year term as well as damages to his reputation — about $2.1 million.
The allegations in the statement of claim have not been tested in court.
This report by The Canadian Press was first published Oct. 4, 2022.
— Follow Bob Weber on Twitter at @row1960