Family vacation turns tragic for young family when Red Deer man suffers severe injury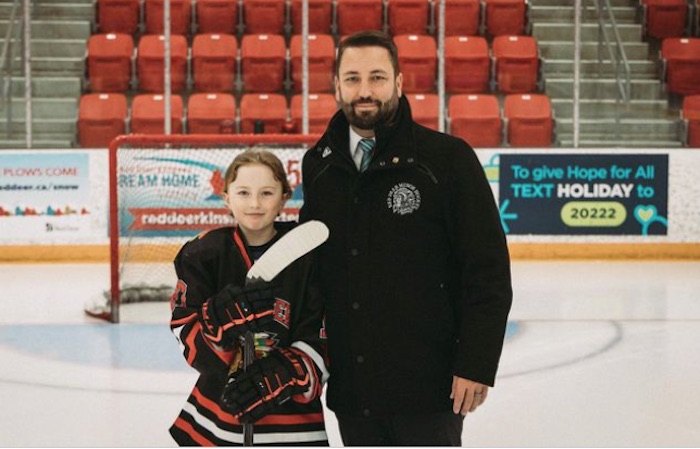 From GoFundMe
Rebuild the Life of Graham Lindquist and Family
Brad Balon is organizing this fundraiser.
On January 23, 2023, Graham Lindquist was vacationing in Playa del Carmen, Mexico with his wife, Chandra and some of their friends. He was enjoying his time at the hotel swimming pool when an unimaginable accident occurred. Graham jumped into the pool and suffered a complete spinal fracture and dislocated C7 vertebrae.
He was transported by ambulance to a local hospital, but it was determined that his injuries were far too significant for the hospital to properly treat him. He was then relocated to a hospital in Cancun, Mexico where he immediately underwent a grueling 6 hour surgery to stabilize his spine.
Graham's prognosis is one that is very hard for all of us to fathom. At this point, Graham's doctors believe he will be confined to a wheelchair indefinitely. They have also indicated that Graham may suffer permanent upper body paralysis. These medical opinions have been absolutely heartbreaking to Graham's family and friends. It is unbelievable that this could happen to such an amazing human. Graham is truly as good as it gets. He has selflessly dedicated himself to being an amazing husband, dad, step-dad, son, friend, hockey coach, and active community member.
Graham will remain in the ICU in Cancun, Mexico for 2 more weeks. We are hopeful he will then be transported home by air ambulance. Graham will continue to be hospitalized upon his return home.
There is no question that Graham's injuries will have a significant financial impact on his family. Medical costs, adapting their home, the impact on his employment, transportation, etc. We are reaching out to everyone who knows and loves Graham, Chandra and their beautiful family to help lighten the significant financial burden that they will endure. Your generosity will surely help them through this incredibly difficult time.
On behalf of Graham and his family, we wish to thank you for all of your love, prayers, and support.
"Cook With Meg" creating community through online courses and camps for 3 years now
VIRTUAL COOKING SCHOOL THAT STARTED DURING PANDEMIC CELEBRATES 3 YEARS
On March 23, 2020, 27 families from across Canada connected via Zoom amidst the early days of lockdown to Cook with Meg. In this 4 day virtual cooking series, they made Picky Eater Sheet Pan Pancakes, Sticky Chicken Lo-Mein Noodle Bowls, Freaky Friday Fried Rice and That's A Lotsa Pizza D'oh using limited ingredients with former MasterChef Canada finalist Meg Tucker.
Many will remember when food products and ingredients were not readily available, so families used what they had, or what grocery stores click and collect services would provide. Through these daily cooking lessons, families not only cooked together, but formed friendships across the miles. Week after week, month after month, Cook with Meg grew to include families from Canada, USA, Mexico, Costa Rica, New Zealand and the United Kingdom.
Families became friends. We became a Cook with Meg Community.
Today, with over 6000 Zoom connections to thousands of families, the Red Deer and District Chamber of Commerce Small Business of the Year award and hundreds of five star reviews, Cook with Meg continues to thrive. Meg partners with the Egg Farmers of Alberta, Central Alberta Co-op, Alberta Pulse Growers, and Salton Canada to offer incredible experiences to families. She blends her years of experience and talents as a professional cook together by providing live and on-demand cooking classes and camps for families in six countries. Whether it's a class tackling some of the latest food trends, attending a virtual culinary summer camp, or an adult date night class, Meg's passion goes far beyond teaching people how to cook. It's building life skills, it's practicing patience, it's building kitchen confidence, strengthening family bonds and boosting self esteem.
No matter where you live, Meg says "everyone can connect through making and sharing food". To do that, Meg carefully designs her classes and camps in ways that help people to connect with their inner chef and the people around them.
A message from Meg: "To every person that has supported the Cook with Meg adventure. Whether you registered for a class, attended a class, liked a post on social, or shared us with your friends and family, THANK YOU. Thank you to all the families who continue to believe in the value of online learning, specifically in the kitchen. We often get asked if we will transition to "in person" classes, now that "life is getting back to normal". I have one simple answer. I always say we know that virtual and online learning was here before the pandemic, and it's definitely not going anywhere. I love it because for parents, you don't have to pack your kids in the car and drive them all over town. Your kids are getting to learn in YOUR kitchen, using your own appliances and tools. There is no learning curve, only a beautiful path to KITCHEN CONFIDENCE! So the answer is no. We are a virtual cooking school and will remain as such. This allows us to keep our costs low for you, to provide families with an amazing opportunity to learn and make friends all over the world, without boundaries!"
Head to cookwithmeg.com to register for one of our upcoming classes, and watch our social as Summer Camp registration officially opens May 1.
*******************
Meg Tucker has been creating shared experiences through media for over twenty years. Creator of the Shaw TV original kids cooking show Just One Bite, and a top twenty-five finalist on Masterchef Canada, Meg's catchy enthusiasm for life brings joy to everyone she meets in front of and behind her kitchen counter.
When the world shifted in March 2020, Meg made the ultimate pivot to build a food community called Cook with Meg..
Youth HQ Acquires Professional Building – Establishing the Centre For Social Impact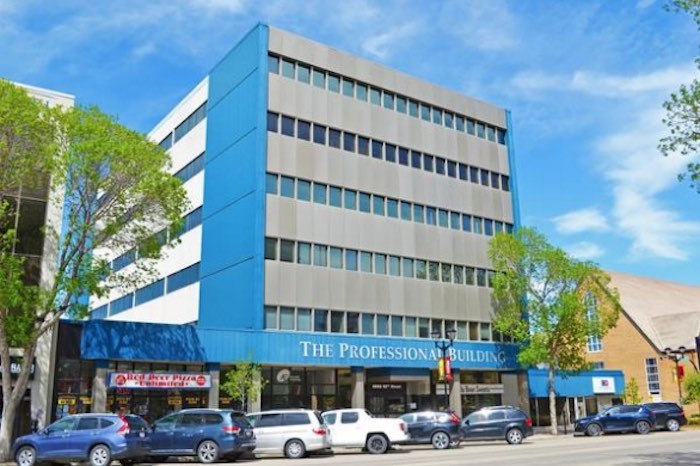 Youth HQ is pleased to announce that the Professional Building located at 4808 50th Street downtown will soon become the Centre for Social Impact. Supporters of the building share in the vision of providing charities and non-profit organizations access to a centrally located unique building that offers affordable office, program, and meeting space. The building has had substantial upgrades and enhancements that will serve tenants well into the future.
Red Deer has long identified a need for a unique building dedicated exclusively to charitable activities. An inspiring place where charities and non-profit organizations collaborate. "Charities and non-profits are often subject to locations throughout the city based on affordability. With continuing rising operational and facility costs such as rent, utilities, and available space, charities and non-profits face challenges. The Centre for Social Impact will respond to these challenges so organizations can focus on what they do best –create impact in our community." states Rob Lewis, Executive Director, YouthHQ.
The property was donated by Maclab Properties Group, a private real estate group founded in Edmonton in the 1950's. Maclab has a long history of strong support for the non-profit community across Alberta and was excited to contribute to this project. Youth HQ took possession of the building March 6, 2023. Tenants can look forward to affordable office space, shared meeting space and common areas, available reserved parking, affordable IT support on site, and exceptional ongoing building maintenance.
Interested tenants are encouraged to contact Rob Lewis, Youth HQ for more information.
Youth HQ is also looking for a donor who shares in this vision of creating a place that will benefit the community for years to come. This donor (individual or corporate) would have title name to the building – ___________________ Centre for Social Impact.
This is an exciting time for charities and non-profit organizations in Red Deer. The need for a location dedicated to social impact is finally a reality. Thank you to all our supporters for sharing in our vision and making the Centre for Social Impact a reality that will benefit Red Deer well into the future.
EXECUTIVE SUMMARY
Red Deer has long identified a need for a unique building dedicated exclusively to charitable activities and maximizing social impact. The proposed Centre for Social Impact (CSI) would be an inspiring place where charities and non-profit organizations can collaborate; a place centrally located where families can readily access a variety of supports and services; a place where organizations can share resources and minimize rising operating costs; and a place with in-house maintenance and operational supports.
Charities and non-profits are facing numerous challenges that threaten their ability to fulfill their respective missions. Rising operational costs (rent, utilities, service supports, insurance, etc.) directly influence the impact of the public donated dollar. Combining these rising costs with an increased demand for services limits the capacity for these organizations to respond to those needs. The ever-increasing competition for a declining public dollar has never been greater than it is today. The post-pandemic reality for charities and non-profits that were able to weather the storm the past three years, combined with the present economy, has compounded these challenges. The need for a building dedicated to social impact has never been greater.
Youth HQ has recently acquired a building that will not only benefit the services within Youth HQ but will also directly benefit many charities and non-profits in Red Deer and Central Alberta. The Professional Building, located on Ross Street, will become the Centre for Social Impact for the purpose of supporting charities and non-profits.
The property was donated by Maclab Properties Group, a private real estate group founded in Edmonton in the 1950's. Maclab has a long history of strong support for the non-profit community across Alberta and was excited to contribute to this project.
ABOUT YOUTH HQ
Youth HQ has been serving Red Deer and Central Alberta since 1976. Youth HQ is the administrative structure that presently oversees Big Brothers Big Sisters of Red Deer and District, BGC (Boys and Girls Club) of Red Deer & District, the 49th Street Youth Emergency Shelter, and Camp Alexo. This organizational structure with one Board of Directors, one Executive Director, and one administrative team supports all the entities described. Consequently, the publicly donated dollar goes much further in directly impacting the children and families we serve. Youth HQ was the first organization in Canada to bring two nationally affiliated charities under one roof.
Several similar organizations across Canada (particularly in Alberta) have since established similar operational structures. Youth HQ supports more than 2,200 children and families annually.
Youth HQ has a well-established track record of success and has proven its ability to embrace ambitious ventures for the purpose of enhancing social impact. Examples include the tremendous expansions of BGC programs and services into 13 surrounding locations within Central Alberta and the 3-million-dollar Camp Alexo Facility Master Plan that now serves numerous groups and organizations throughout the year.
Our agency tagline with BGC is "Opportunity Changes Everything". This incredible opportunity will create positive change not only for Youth HQ but also for many charities and non-profits in Red Deer and Central Alberta.
IMPACT TO CHARITIES AND NON-PROFITS
• Centrally located with easy transportation access
• Readily accessible to numerous services and supports under one roof
• Low and affordable sq ft rental rates
• Small office space or large office spaces available
• Meeting rooms readily available
• Large workshop/training or meeting space in lower level
• Low cost on-site IT tech support
• Ample parking in the downtown core
• Building maintenance and security
• A building that has significant improvements and upgrades
• Shared common areas.
• Opportunities for organizations to collaborate readily as needed.
• Less dollars dedicated to operational expenses.
• More dollars dedicated to programs and direct services.
CLIENT IMPACT EXAMPLE
A Single parent mother with 3 children visits the Centre for Social Impact for services and supports. After receiving some counselling and being connected to a support group she discovers that there are other services which can offer support for her children. The 8-year-old girl is matched to a mentor in the Big Brothers Big Sisters program. Her two boys are put on a waiting list for a mentor, but are connected to BGC, and become registered in the community-based after school program in Fairview. The impact of this story is that the mother was able to walk into one door and get connected to four organizations offering supports for herself and her children. Agencies will also be able to collaborate more effectively with one another in support of the families and community we all serve.