Eye Protection Wasn't Misdirection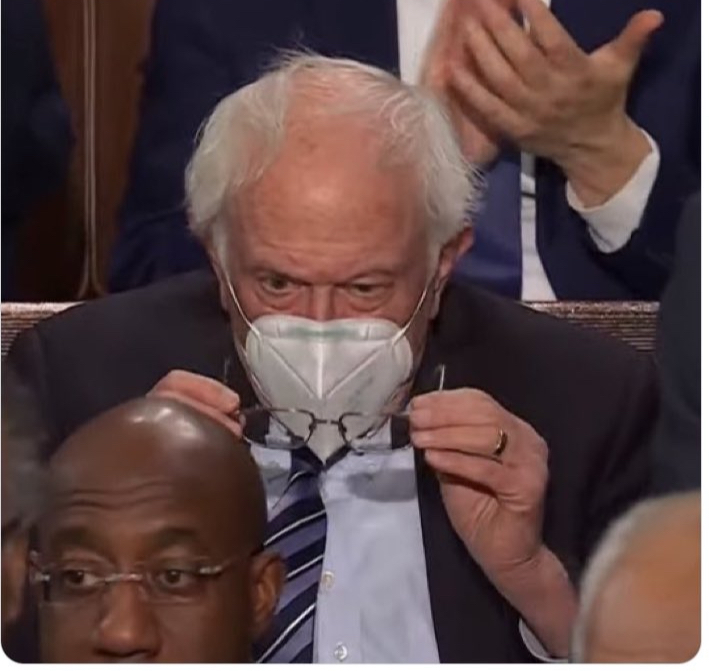 "If you have goggles or an eye shield, you should use it." ~ Anthony Fauci, July 30th, 2020
We had heard enough from Fauci by the time this comment was made in mid-2020 to begin automatically tuning out his frequently contradictory advice. What if we had given weight to this comment and explored why he began recommending goggles (yet never donned them himself)?
While I'm not surprised that the inner anatomy of the face including ocular ducts and connectivity within structures aren't common knowledge, I expected more of a reaction from the medical community regarding Fauci's push for eye protection. Not only do medical professionals take extensive coursework on human anatomy — they are required to meet annually with an Industrial Hygienist for fit tested, hazard-specific kit for each exposure setting , including ocular protection. This testing process requires going into detail about each exposure setting and required donning and donning practices within the scope of their professional duties.
Instead of elaborating on his recommendation, Fauci just publicly hushed on the issue and folks carried on, obediently masked up yet entirely neglectful of their nasolacrimal ducts. Shame, shame.
These are the structures of the lacrimal apparatus connecting ocular and nasal pathways. Basically, the eye drains into the nasal cavity. None of the talking heads of the medical community ever seem to bring up that these parts of the body connect with one another, and while we hear about masks ad nauseam three entire years after the onset of the SARS-CoV-2 pandemic, no one is arguing with strangers on the internet about goggles.
Bernie Sanders was recently praised for being the only person at the February, 2023 State of the Union donning a (sub-grade, non-mitigating) respirator, but eye spy something fishy. It was noted that he kept removing his glasses, as they were fogging up.
Those who have donned respirators have experienced that exhale emissions are generally redirected out of the nose bridge (or out of side gaps if improperly sealed). This is the exhale emission plume create by a fitted, unvalved N95 respirator:
This plume of warm, moist respiratory emissions is what causes glasses to fog. This is precisely why I continue to argue that masks are NOT source control for respiratory aerosols, because these apparatuses are not designed nor intended to protect others from your emissions, but solely for protection of the wearer. The ASTM agrees with me on this matter:
The American Society for Testing and Materials (ASTM) Standard Specification for Barrier Face Coverings F3502-21 Note 2 states, "There are currently no established methods for measuring outward leakage from a barrier face covering, medical mask, or respirator. Nothing in this standard addresses or implies a quantitative assessment of outward leakage and no claims can be made about the degree to which a barrier face covering reduces emission of human-generated particles."
Additionally, Note 5 states, "There are currently no specific accepted techniques that are available to measure outward leakage from a barrier face covering or other products. Thus, no claims may be made with respect to the degree of source control offered by the barrier face covering based on the leakage assessment."
So does it matter if your neighbor's exhale emissions are directed in your face for the duration of your 6-hour flight?
Absolutely. Imagine sitting between these two fine fellas with your eyes exposed, and their emission plumes directed right in your face.
In mitigation of aerosol hazards, eye protection is a standard part of required kit, because those from the correct domain of expertise, Industrial Hygiene, know enough about human anatomy to remember the interconnectivity of facial structures.
Ocular transmission of SARS-CoV-2
There has been a great deal of focus on respiratory protection since the start of the pandemic, but ocular transmission was already established for SARS-CoV-1.
"SARS-CoV-1 has been shown to be transmitted through direct contact or with droplet or aerosolized particle contact with the mucous membranes of the eyes, nose and mouth. Indeed, during the 2003 SARS-CoV-1 outbreak in Toronto, health care workers who failed to wear eye protection in caring for patients infected with SARS-CoV-1 had a higher rate of seroconversion."
We are beginning to see mounting research on ocular transmission for SARS-CoV-2 emerge, as well, traveling through the nasolacrimal duct from the eye, draining into the sinus cavity.
"There is evidence that SARS-CoV-2 may either directly infect cells on the ocular surface, or virus can be carried by tears through the nasolacrimal duct to infect the nasal or gastrointestinal epithelium."
"The nasolacrimal system provides an anatomic connection between the ocular surface and the upper respiratory tract. When a drop is instilled into the eye, even though some of it is absorbed by the cornea and the conjunctiva, most of it is drained into the nasal cavity through the nasolacrimal canal and is subsequently transferred to the upper respiratory or the gastrointestinal tract."
"SARS-CoV-2 on the ocular surface can be transferred to different systems along with tears through the nasolacrimal route."
Seldom did ocular exposure result in eye infection, while systemic infections occurred regularly. Ocular exposure cannot always be determined as the point of contact for this reason, as an eye infection does not always coincide with systemic infection.
The nasolacrimal duct is often discussed in ocular transmission research, but this is not the sole ocular transmission pathway discussed.
"There are two pathways by which ocular exposure could lead to systemic transmission of the SARS-CoV-2 virus. (1) Direct infection of ocular tissues including cornea, conjunctiva, lacrimal gland, meibomian glands from virus exposure and (2) virus in the tears, which then goes through the nasolacrimal duct to infect the nasal or gastrointestinal epithelium."
Additionally, research is being conducted on the usage of ocular secretions in transmitting SARS-CoV-2.
"Then here comes the question, whether SARS-CoV-2 detected in conjunctival secretions and tears is an infectious virus? Colavita et al inoculated Vero E6 cells with the first RNA positive ocular sample obtained from a COVID-19 patient. Cytopathic effect was observed 5 days post-inoculation, and viral replication was confirmed by real-time RT-PCR in spent cell medium. Hui et al also isolated SARS-CoV-2 virus from a nasopharyngeal aspirate specimen and a throat swab of a COVID-19 patient. The isolated virus not only infected human conjunctival explants but also infected more extensively and reached higher infectious viral titers than SARS-CoV."
According to this study, ocular secretions were highly infectious.
"The ocular surface can serve as a reservoir and source of contagion for SARS-CoV-2. SARS-CoV-2 can be transmitted to the ocular surface through hand-eye contact and aerosols, and then transfer to other systems through nasolacrimal route and hematogenous metastasis. The possibility of ocular transmission of SARS-CoV-2 cannot be ignored."
This paper also has a focus on aerosols coming into contact with ocular mucosa.
"Once aerosols form, SARS-CoV-2 can bind to the ACE2 on the exposed ocular mucosa to cause infection. In order to prevent aerosols from contacting the eye surface, eye protection cannot be ignored."
An additional area explored in this analysis discusses rhesus macaques wherein solely those inoculated through the ocular route became infected.
"If the ocular surface is the portal for SARS-CoV-2 to enter, where does the virus transfer after entering? An animal experiment reveals the possible nasolacrimal routes of SARS-CoV-2 transfer from the ocular surface. Five rhesus macaques were inoculated with 1×106 50% tissue-culture infectious doses of SARS-CoV-2. Only in the conjunctival swabs of rhesus macaques inoculated via conjunctival route could the SARS-CoV-2 be detected. Conjunctival swabs of the rhesus macaques that were inoculated via intragastric or intratracheal route were negative. Three days post conjunctival inoculation, rhesus macaques presented mild interstitial pneumonia. Autopsies showed that SARS-CoV-2 was detectable in the nasolacrimal system tissues, including the lacrimal gland, conjunctiva, nasal cavity, and throat, which connected the eyes and respiratory tract on anatomy."
An additional macaque study had similar findings.
"Deng et al. showed that SARS-CoV-2 infection could be induced by ocular surface inoculation in an experimental animal model using macaques. Although the researchers detected the virus in conjunctival swabs only on the first day after inoculation, they continued to detect it in nasal and throat swabs 1-7 days after the inoculation. Their findings demonstrated that the viral load in the airway mucosa was much higher than that in the ocular surface. They euthanized and necropsied one of the conjunctival inoculated-animals and found that the virus had spread to the nasolacrimal system and ocular tissue, nasal cavity, pharynx, trachea, tissues in the oral cavity, tissues in the lower-left lobe of the lung, inguinal and perirectal lymph node, stomach, duode-num, cecum, and ileum. They also found a specific IgG antibody, indicating that the animal was infected with SARS-CoV-2 via the ocular surface route."
While the nasolacrimal route is the primary focus in most current research, the blood-retinal barrier (BRB) is also discussed as a possible pathway.
"Once it reaches the ocular surface, SARS-CoV-2 could invade the conjunctiva and iris under the mediation of ACE2 and CD147, another possible receptor for SARS-CoV-2 on host cells. De Figueiredo et al described the following possible pathways. After reaching blood capillaries and then choroid plexus, the virus reaches the blood-retinal barrier (BRB), which expresses both ACE2 and CD147 in retinal pigment epithelial cells and blood vessel endothelial cells. Since CD147 mediates the breakdown of neurovascular blood barriers, the virus can cross the BRB and enter into blood."
RSV
There has been a push recently to bring back masks for Respiratory Syncytial Virus (RSV), especially in schools, as this pathogen largely impacts youth populations, yet ocular transmission is a proven method of infectivity for RSV.
In this paper, intranasal dosing of the given pathogen resulted in onset of illness for nearly all respiratory pathogens studied. It reviews transmission routes and minimum infective dose for Influenza, Rhinovirus, Coxsackievirus, Adenovirus, RSV, Enteric Viruses, Rotavirus, Norovirus, and Echovirus, including ocular transmission.
"The infective doses of rhinoviruses in the nose and eyes are thought to be comparable because the virus does not infect the eyes but appears to travel from the eyes to the nasal mucosa via the tear duct."

"Hall et al. (1981) investigated the infectivity of RSV A2 strain administered by nose, eye, and mouth in adult volunteers. They reported that the virus may infect by eye or nose and both routes appear to be equally sensitive. A dose of 1.6 × 105 TCID50 infected three of the four volunteers given either into the eyes or nose while only one out of the eight were infected via mouth inoculation, and this was thought to be due to secondary spread of the virus."

"RSV A2 had poor infectivity when administered via the mouth but was shown to infect by eye and nose and both routes appear to be equally sensitive to the virus."

"Bynoe et al. (1961) found that colds could be produced almost as readily by applying virus by nasal and conjunctival swabs as by giving nasal drops to volunteers."
Would masks save schools from RSV circulation? Most kids have robust immune systems, with a very, very small percentage of the youth population undergoing chemotherapy or taking immunosuppressives, who usually are not on campus for in-person learning. But for those seeming protection and in-person instruction, we must not set them up for immune bombardment by offering a false sense of security while feigning ignorance of other viable transmission routes. Masks are not the answer.
Summary
Ocular transmission of respiratory pathogens hasn't been a focal point of study, but with other pathogens and mounting research on SARS-CoV-2 showing such ease of systemic onset for this transmission route, more attention should be given to this area of research.
Consider all of the people you've seen donning masks or respirators over these past three years, assured in the merit of their virtue. How many still got sick? Did you ever once see someone donning goggles? Are we ever going to get around to discussing exhaustion of the hierarchy of controls, or are actual mitigating measures too taboo, too fringe?
TLDR: Ocular transmission is a viable method of transmission for SARS-CoV-2. Masks are not source control. Even N95s aren't going to fix this. And all child masks are unregulated, untested, unethical, and unsafe, with zero efficacy, fit, term of wear, or medical clearance standards, and with ocular transmission being a proven route of transmission for RSV, masks aren't going to fix that issue, either.
My Official Apology to the New York Post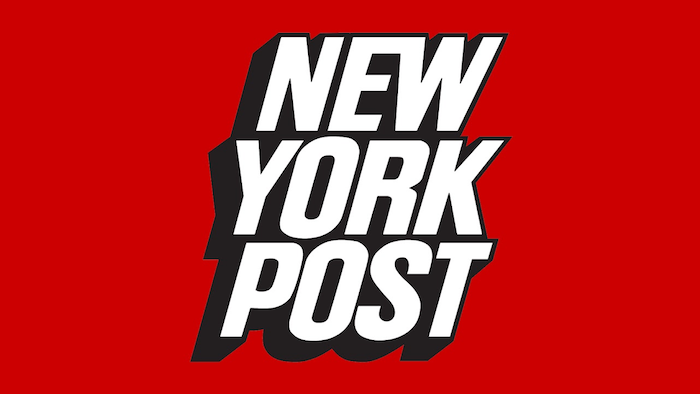 From the Brownstone Institute
BY
YASMINA PALUMBO
There is an art to meaningful apologies. A sweet spot. Wait too long and they become pointless.
Ideally, they should also be accompanied with some kind of atonement as well.
I, along with many New Yorkers, have been waiting for apologies that don't appear to be coming. But as I've been waiting in the interminable void, it's occurred to me that I might owe some apologies myself. So here goes
---
An Apology
Years ago, I used to sneer at anyone who read the NY Post. At the café where I worked, I took quiet pleasure in tossing it in the trash whenever someone left it behind on a crumb-covered seat. Had I ever read it? No. But I knew I wasn't the type of person to read the NY Post, and I was proud of that fact.
Then, a few years back, things started to look a little different to me. They started to look wrong, like a wool hat in summer, or a mask on a baby's face. I started to detect lies and impossibilities coming out of the mouths of important people. "Gradually, then suddenly," as the Hemingway quote goes, I saw things in a different light.
I could almost stomach the politicians lying, but when friends began repeating the lies it became too much to bear. Truth seemed to hover just outside of them, leaving them infuriatingly untouched.
It was a little after this time, my awakening of sorts, that I myself became an outcast.
I hadn't set out to become an outcast. I'd reached middle age an average upstanding citizen, fairly respectful of authority. I was a mother who made her children take piano lessons for god's sake!
But one morning, late in the summer of 2021, I woke up to find I no longer had civil rights. And things took a turn. I still marvel at how it all unfolded:
Early 2021, I thought I'd survived the worst of covid. I'd made it through a year of hysteria that I presumed would surely fade, maybe even some bashful apologies would follow, like after a long drunken night gone too far.
By then, the miracle vaccine had finally arrived and any American who wanted it could have it. But it so happened that I didn't want it. I'd already gotten covid during lockdown, while selling essentials like coffee and toilet paper from the café I now owned, a café limping along on government funds.
An experimental vaccine for a virus I'd already had just wasn't that appealing to me; why would it be? The decision, quite honestly, made itself. Who knew it would land me in the middle of a nightmare.
I recall the incremental announcements from our mayor at the time, a tall goofy man people likened to Big Bird. The first announcement came on the morning of August 16th, 2021;
My kind was no longer allowed to sit down and eat in cafés, he said, though we were allowed to take something in a paper bag to go.
My kind was no longer allowed to enter cultural buildings, he said; art and history were for the good citizens.
We were no longer allowed the privilege of working, or a college education.
We weren't allowed to enter our child's school or to serve the people we served when the vaccine was just a twinkle in Fauci's eye. And society agreed. The "unvaccinated" deserved it. Damn them.
My anger simmered. It turned to rage. All I asked for was common sense. Every day that New York City hummed, I burned. Didn't they see us withering with loss of hope and loss in general?
Didn't they know there were a million of us who said no thanks? A million who didn't have civil rights. A million who were right, as it turned out, about everything.
It seemed they did not, or if they did, they didn't care.
And just when I was about to give up on humanity, out of the haze of covid hysteria came some of the clearest voices to be found in, of all places, the NY Post.
But of course!
I should've recognized Alexander Hamilton's handsome face on the ten-dollar bill as a sign, right there next to the scrolled "We the People." A Founding Father, Hamilton had worked to abolish the slave trade in New York City. I'd forgotten he founded the NY Post too!
While other mainstream news still wilted with ruminations on the invisible threat of long covid, or the latest Fauci whim, the NY Post blazed a trail with its demands for a return to common sense and decency.
There in print it called for an end to all mandates – if baseball players and celebrities didn't need them why did the working class?
In chorus its editorial board called for a reckoning by way of a covid truth-and-reconciliation commission – Amen!
And long before anyone else, it dared to publish the opinions of some of the bravest academics and scientists of our time, the co-authors of the Great Barrington Declaration, Dr. Martin Kulldorff and Dr. Jay Bhattacharya.
So, I'm sorry, NY Post. I judged you by your cover. By your red and black barking headlines. But I was wrong. And for anyone else out there who feels they might owe someone an apology, let me tell you it feels good to settle a debt. I highly recommend it.
Sorry, This Is Not Going Away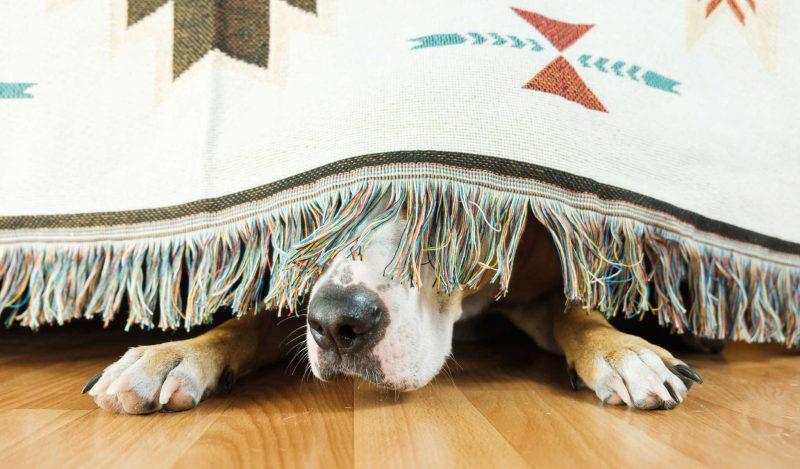 BY
JEFFREY A. TUCKER
The kids are two years behind in education. Inflation still rages. White-collar jobs are disappearing thanks to the reversal of Fed policy. Household finances are a wreck. The medical industry is in upheaval. Trust in government has never been lower.
Major media too is discredited. Young people are dying at levels never seen. Populations are still on the move from lockdown states to where it is less likely. Surveillance is everywhere, and so is political persecution. Public health is in a disastrous state, with substance abuse and obesity all at new records.
Each one of these, and many more besides, are continued fallout from the pandemic response that began in March 2020. And yet here we are 38 months later and we still don't have honesty or truth about the experience. Officials have resigned, politicians have tumbled out of office, and lifetime civil servants have departed their posts, but they don't cite the great disaster as the excuse. There is always some other reason.
This is the period of the great silence. We've all noticed it. The stories in the press recounting all the above are conventionally scrupulous about naming the pandemic response much less naming the individuals responsible. Maybe there is a Freudian explanation: things so obviously terrible and in such recent memory are too painful to mentally process, so we just pretend it didn't happen. Plenty in power like this solution.
Everyone in a position of influence knows the rules. Don't talk about the lockdowns. Don't talk about the mask mandates. Don't talk about the vaccine mandates that proved useless and damaging and led to millions of professional upheavals. Don't talk about the economics of it. Don't talk about collateral damage. When the topic comes up, just say "We did the best we could with the knowledge we had," even if that is an obvious lie. Above all, don't seek justice.
There is this document intended to be the "Warren Commission" of Covid slapped together by the old gangsters who advocated for lockdowns. It is called Lessons from the Covid War: An Assessment. The authors are people like Michael Callahan (Massachusetts General Hospital), Gary Edson (former Deputy National Security Advisor), Richard Hatchett, (Coalition for Epidemic Preparedness Innovations), Marc Lipsitch (Harvard University), Carter Mecher (Veterans Affairs), and Rajeev Venkayya (former Gates Foundation and now Aerium Therapeutics).
If you have been following this disaster, you know at least some of the names. Years before 2020, they were pushing lockdowns as the solution for infectious disease. Some claim credit for having invented pandemic planning. The years 2020-2022 was their experiment. As it was ongoing, they became media stars, pushing compliance, condemning as disinformation and misinformation anyone who disagreed with them. They were at the heart of the coup d'etat, as engineers or champions of it, that replaced representative democracy quasi-martial law run by the administrative state.
The first sentence of the report is a complaint:
"We were supposed to lay the groundwork for a National Covid Commission. The Covid Crisis Group formed at the beginning of 2021, one year into the pandemic. We thought the U.S. government would soon create or facilitate a commission to study the biggest global crisis so far in the twenty-first century. It has not."
That is true. There is no National Covid Commission. You know why? Because they could never get away with it, not with legions of experts and passionate citizens who wouldn't tolerate a coverup.
The public anger is too intense. Lawmakers would be flooded with emails, phone calls, and daily expressions of disgust. It would be a disaster. An honest commission would demand answers that the ruling class is not prepared to give. An "official commission" perpetuating a bunch of baloney would be dead on arrival.
This by itself is a huge victory and a tribute to indefatigable critics.
Instead, the "Covid Crisis Group" met with funding from the Rockefeller and Charles Koch Foundation and slapped together this report. Despite being celebrated as definitive by the New York Times and Washington Post, it has mostly had no impact at all. It is far from obtaining the status of being some kind of canonical assessment. It reads like they were on deadline, fed up, typed lots of words, and called it a day.
Of course it is whitewash.
It begins with a bang to denounce the US policy response: "Our institutions did not meet the moment. They did not have adequate practical strategies or capabilities to prevent, to warn, to defend their communities, or fight back in a coordinated way, in the United States and globally."
Mistakes were made, as they say.
Of course the upshot of this kvetching is not to criticize what Justice Neil Gorsuch calls "the greatest intrusions on civil liberties in the peacetime history of this country." They hardly mention those at all.
Instead they conclude that the US should have surveilled more, locked down sooner ("We believe that on January 28 the U.S. government should have started mobilizing for a possible Covid war"), directed more funds to this agency rather than that, and centralized the response so that rogue states like South Dakota and Florida could not evade centralized authoritarian diktats next time.
The authors propose a series of lessons that are anodyne, bloodless, and carefully crafted to be more-or-less true but ultimately structured to minimize the sheer radicalism and destructiveness of what they favored and did. The lessons are cliches such as we need "not just goals but roadmaps," and next time we need more "situation awareness."
There is no new information in the book that I could find, unless something is hidden herein that escaped my notice. It's more interesting for what it does not say. Some words that never appear in the text: Sweden, Ivermectin, Ventilators, Remdesivir, and Myocarditis.
Perhaps this gives you a sense of the book and its mission. And on matters of the lockdowns, readers are forced to endure claims such as "all of New England — Massachusetts, the city of Boston, Connecticut, Rhode Island, New Hampshire, Vermont, and Maine — seem to us to have done relatively well, including their ad hoc crisis management setups."
Oh really! Boston destroyed thousands of small businesses and imposed vaccine passports, closed churches, persecuted people for holding house parties, and imposed travel restrictions. There is a reason why the authors don't elaborate on such preposterous claims. They are simply unsustainable.
One amusing feature seems to me to be a foreshadowing of what is coming. They throw Anthony Fauci under the bus with sniffy dismissals: "Fauci was vulnerable to some attacks because he tried to cover the waterfront in briefing the press and public, stretching beyond his core expertise—and sometimes it showed."
Oooo, burn!
This is very likely the future. At some point, Fauci will be scapegoated for the whole disaster. He will be assigned to take the fall for what is really the failure of the national security arm of the administrative bureaucracy, which in fact took charge of all rule-making from March 13, 2020, onward, along with their intellectual cheerleaders. The public health people were just there to provide cover.
Curious about the political bias of the book? It is summed up in this passing statement: "Trump was a comorbidity."
Oh how highbrow! How clever!
Maybe this book by the Covid Crisis Group hopes to be the last word. This will never happen. We are only at the beginning of this. As the economic, social, cultural, and political problems mount, it will become impossible to ignore the incredibly obvious. The masters of lockdowns are influential and well-connected but not even they can invent their own reality.