Edmonton Police warning citizens about sexual offender in the Edmonton area
From the Edmonton Police Service
Public information and warning: Sexual Offender Released
In the interest of public safety, the Edmonton Police Service is issuing the following warning; Calvin Soosay is a convicted sexual offender and the Edmonton Police Service has reasonable grounds to believe he will commit another sexual offence against a female under the age of 16 while in the community.
Soosay will be residing in the Edmonton area.  The Edmonton Police Service is seeking a recognizance order on Soosay and he will be monitored by the Behavioural Assessment Unit of the Edmonton Police Service.
Soosay has been placed on a series of court-ordered conditions including:
– He must abide by a curfew of 10 p.m. to 6 a.m. daily
– He shall not purchase, possess or consume any alcoholic beverages. He shall not consume or possess any drug listed in the schedules of the Controlled Drugs and Substances Act including cannabis, any prescription drugs not prescribed to you, or any other intoxicating substances.
– He shall not be in any licensed premises other than a dining room for the sole purpose of having a meal.  He shall not attend at any liquor store.
– He shall not possess any drug paraphernalia such as crack or marijuana pipes, self-made pipes of any kind, e cigarettes, bongs, water pipes, cigarette papers, or syringes.
– He must not travel out of the City of Edmonton without written approval of his Supervisor or the Provincial Court of Alberta.
– He will not purchase, acquire, possess, produce or access pornography or sexually explicit material in any form or type of media.
– He shall not enter into any sexual, intimate or interpersonal social relationship with any person until his/her identity has been disclosed to your supervisor (or designate) and he/she has been informed by your supervisor (or designate) of your criminal history and your prohibitions regarding children under 16. He shall not enter into any personal or romantic relationship, cohabitation, marriage or common-law relationship with a person who is a parent/guardian of children under the age of 16 years.
– He is not to be in or with 100 meters of the perimeter of places where children under the age of 16 years are likely to congregate such as elementary and secondary schools, daycare centres, parks, swimming pools, wading pools, splash parks, recreational centres, youth shelters, or public libraries unless accompanied by an adult previously approved in writing by your Supervisor.
– He is not to be in the presence of any children under the age of 16 unless accompanied by a responsible adult who knows his criminal history and has previously been approved in writing by his Supervisor.
Anyone with any information about any potential breaches of these conditions by SOOSAY can contact the EPS at 780-423-4567.
The Edmonton Police Service is issuing this information and warning after careful deliberation of all related issues, including privacy concerns, in the belief that it is clearly in the public interest to inform the members of the community.
Calvin Soosay, 47
  Height: 5'10"
  Weight: 216 lbs
  Eyes: Brown
  Hair: Black
Members of the public are advised that the intent of this process is to enable citizens to take suitable precautionary measures. Releasing this information is NOT intended to encourage people to engage in any form of vigilante action.
This information is released under the authority of the FOIP Act, RSA 2000, C. F-25.
The information in this release is that which was verifiable prior to the release time indicated. Continued investigation and review could result in additional information or clarification.
Unique collection and family ownership makes Reside an amazing choice for outstanding home furniture
You know that feeling you get when you enter a store for the first time and realize it's absolutely amazing – and you wonder why you've never shopped there before. Or maybe you stop there often because it's filled with beautiful and unique items to make your home special.
That store might just be Reside Furnishings. This family business started in Edmonton in 1978. Known for many years as Leather Elite, Reside was established in 2013 by the Lundgren family in an effort to fill a gap in the Edmonton furniture market – a unique collection of furniture and home decor made with a wide selection of reclaimed and sustainable materials – think solid wood, wrought iron, airplane metal, and other unique, attractive and lasting materials.
"Our relationships are lasting and we're proud to call our long-time customers family," says David Lundgren, President Reside Furnishings. "We decided a long time ago, more than 30 years, in fact, that we would always put our customers first. This philosophy has served us well, and we now have second and third generations of families purchasing from us. Those are relationships we're extremely proud of."
Check out some photos of the delights you'll find when you step into either the Mayfield Road or south side locations.
"We will welcome you into our store the same way we'd welcome guests into our home", says Lundgren. "We figure our furniture is going to last a long time, so our relationships should too."
Have a penchant for the unique and unusual? Items with 'character'? Quality? It makes your beautiful items last a long time, and because many of our products are made with natural materials, you may notice variations in the look of your fine wood, leather, marble or slate products as they gracefully age. These natural characteristics are what give your furniture 'soul'.
Come celebrate the difference!
"We stand behind our pricing. We will guarantee our price for 60 days after your purchase. If during that time you notice a change in our regular price on the identical item, we will refund the difference with an in store credit. Our price guarantee does not include any seasonal authorized sales and is subject to managerial approval."
Westend: 10434 Mayfield Road NW (780) 444-7800 SALES@SHOPRESIDE.CA
MON – FRI
10 – 6
SATURDAY –
10 – 5
MON – SAT
10 – 6
SUNDAY Noon – 5
Click the photo below to visit our website and shop online. We hope to see you soon!
.
Teen vaping sets off alarm in schools
Education and enforcement set to clear the air
 From EPS
The Edmonton Police Service School Resource Officer Unit is partnering with the University of Alberta Faculty of Nursing to bring attention to the growing issue of youth vaping and flavoured nicotine use in schools.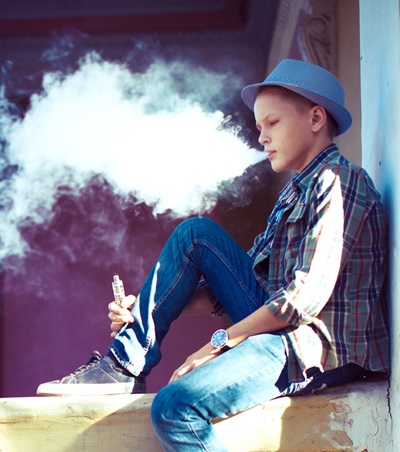 "We're seeing a dramatic increase in vaping among teens in junior high and high school, even pre-teens in elementary school are trying out their older siblings' vapes.  It's very disruptive to the school environment, I've seen numerous students get caught and suspended for vaping in school, and this year I've seized close to 50 vaping devices with vape juice totalling over $1,500." Const. Joshua Maeda, the EPS School Resource Officer for M.E. LaZerte High School.
While Edmonton schools report anecdotal evidence that student vaping is on the rise, a new study published in the British Medical Journal in June 2019 found a 74 per cent increase in vaping among youth aged 16 to 19 in Canada from 2017 to 2018. Health Canada reports 23 per cent of students in grades 7 to 12 have tried an electronic cigarette.
This alarming adolescent trend has also been observed by University of Alberta Faculty of Nursing students entering the health care field, who feel more can be done to educate teens and their parents of the potential health risks and vulnerability to addiction.
"The main reason teens start to vape is because of the flavoured nicotine, which not only tastes good, but gives them a head rush that feels good.  But the effects of nicotine and vaping are toxic to a developing brain and body, so we have to take action before the nicotine addiction kicks in." Nancy Barnes, Registered Nurse and Faculty Lecturer with the U of A Faculty of Nursing, highlights the risks.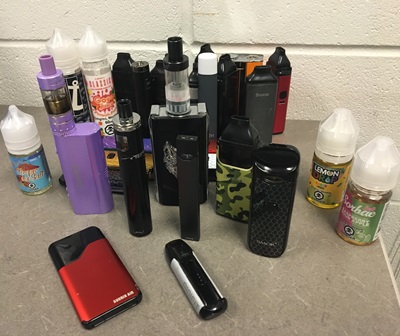 Experts say that electronic cigarette devices deliver higher doses of nicotine than traditional cigarettes, and one vaping pod may contain the same amount of nicotine as a package of cigarettes. The addition of sweet flavouring to vape juice masks nicotine's naturally unpleasant taste and increases the appeal of vaping over traditional smoking.
Most underage users report purchasing their vaping products illegally from vape shops or convenience stores after seeing vaping advertising at the locations, which contravenes the Alberta Tobacco and Smoking Reduction Act. Under the Act, it is illegal to sell to minors, to sell any flavoured product containing nicotine, and to display or advertise any tobacco or nicotine products.
To reduce the prevalence of youth vaping, EPS officers and U of A Faculty of Nursing students are launching an education and enforcement campaign.
This summer, EPS officers will be visiting vape retailers to speak to owners about the problem and check for compliance to regulations. Shops breaching the law will be issued warning letters, and subsequently fined if they do not comply within the given time frame.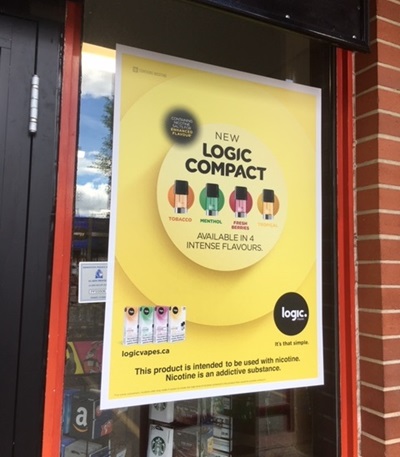 Later in the fall, U of A Nursing students will be working with Edmonton schools to educate teens on the health risks and consequences of vaping through a series of presentations and distribution of resource materials.
"Health promotion, and illness and injury prevention, are the foundation of professional nursing practice.  As future health care providers, this is a great opportunity for our nursing students to use their expertise and work collaboratively with police on a common problem facing Edmonton's youth." Nancy Barnes 
"Kids are vulnerable because of peer pressure and lack of knowledge, but if we get the right information out to the community, we can keep these kids on the right path and avoid future addictions." Const. Joshua Maeda
For more information on the risks and consequences of vaping, please visit Health Canada.