Edmonton-based Apple Schools selected for LEAP's Healthy Futures Accelerator
Eleven Innovative Social Ventures Selected for LEAP's Healthy Futures Accelerator
Edmonton's APPLE Schools is one of 3 Alberta organizations selected for LEAP's Healthy Futures Accelerator (see full list of organizations below). An innovative school-focused health promotion initiative, Apple Schools currently enhances the lives of 21,000 students each year by improving their healthy eating, physical activity, and mental health habits. Programs offered by the organization help to reduce childhood obesity and chronic disease later in life. Its model has been proven effective through 20+ research studies over 10 years in partnership with University of Alberta School of Public Health.
With support from LEAP, APPLE Schools has a goal of reaching 62,000 student over the next five years.
"Based on our experience through the selection process, we are confident that our impact will grow with the guidance and support we receive from LEAP over the next 5 years," said Marisa Orfei, Acting Executive Director of Apples Schools. "We are looking forward to collaborating with LEAP to support even more healthy kids in healthy schools."
Research has shown that students in APPLE Schools have better nutrition habits, are more physically active, and are more likely to be a healthy weight than other students across Alberta. They are better learners and score higher on academic tests. These results extend to activity outside of class, and students from all socio-economic backgrounds benefit from APPLE Schools, including many vulnerable communities with high First Nations, Métis, and Inuit populations.
LEAP | Pecaut Centre for Social Impact recently announced 11 social ventures selected for Healthy Futures, an accelerator designed to scale initiatives that help Canadians to move more, sit less, eat better, and stop smoking. The aim is to prevent unhealthy behaviours contributing to chronic diseases impacting Canadians, a concerning trend that has been magnified by the COVID-19 pandemic.
Over the next five years, LEAP will partner with the ventures to improve the lives of over two million Canadians annually.
"While the pandemic has highlighted the importance of chronic disease prevention, significant numbers of Canadians have not yet embraced the building blocks that can lead to a lifetime of good health," said Joan Dea, Chair of the Board with LEAP. "LEAP is excited to be collaborating with passionate leaders and their high-impact social ventures to address public health in Canada, particularly among equity- seeking communities."
With financial contribution from Public Health Agency of Canada, LEAP will provide in-depth strategic and operational support, coaching, capacity building and funding to the selected social ventures. These ventures currently serve 600,000 Canadians annually across all provinces and territories.
Over the next five years, the goal is for the cohort to scale their combined impact to improve the lives of over two million Canadians annually. Funding and pro bono support worth up to $10 million will be made available to the ventures, taking their needs and stages of development into account. Pro bono expertise will also be contributed by best-in- class business partners including Boston Consulting Group, EY, McCarthy Tétrault, Hill+Knowlton Strategies, Offord Group and Google.org.
The numbers behind the selected Healthy Futures social ventures:
From May to June 2020, 7,000+ ventures were engaged through the open call for applications for Healthy Futures. More than 150 high-calibre submissions were received.
Over the course of four months, through a rigorous, data-driven assessment, LEAP's staff, its Board, an investment committee, and a panel of experts identified each venture's potential for impact and selected the top 11 applicants
Seven selected ventures support equity-seeking communities, including four ventures serving Indigenous communities, one venture serving Black Canadians, one venture serving youth with disabilities, and one venture serving low socio-economic status Canadians.
Four ventures target rural and remote communities, including:
74 First Nations communities in Saskatchewan, 15 First Nations communities in the North, 21,000 students in 75 rural schools across four provinces served annually, and 1,500+ First Nations youth across 50 communities served annually.
Nine ventures are female-led.
Five ventures are using tech-enabled interventions to scale their impact nationwide.
Selected Healthy Futures Social Ventures at a Glance:
APPLE Schools enhances the lives of 21,000 students in 75 schools annually by improving their healthy eating, physical activity, and mental health habits. Over the next five years with support from LEAP, APPLE Schools will extend its reach to 62,000 students in 200 schools.
Black Health Alliance works to improve the health and well-being of Black communities in Canada. Support from LEAP will allow Black Health Alliance to launch THRIVE, a strategic, scalable, and results-based initiative aiming to improve health and well-being outcomes in Black communities.
Challenger Baseball is an adaptive baseball program led by Jays Care Foundation for individuals living with disabilities. Together with LEAP, Jays Care Foundation will identify new pathways to scale Challenger Baseball to meet its goal of reaching 30,000 athletes annually in five years, from 8,500 today.
Fresh Routes' Mobile Grocery Stores bring healthy, fresh, and affordable food into neighbourhoods facing barriers — allowing choice, maintaining dignity, and building community. Fresh Routes operates out of Alberta, serving 2,000 Canadians every month. LEAP will enable its expansion over the next five years, growing the number of routes and extending its reach into Manitoba.
Green Iglu's integrated, community-focused approach promotes food sovereignty across Canada through educational programming that enables remote communities to grow nutritious food. LEAP will support Green Iglu's scaling plans to deepen its impact and broaden its reach across more communities in Canada.
iamYiam is an award-winning preventive health partner which empowers people and organizations to take charge of their health. iamYiam currently serves 100,000+ users in 26 countries. Through its partnership with LEAP, iamYiam will establish a foundation in Canada to reach marginalized population groups.
Indigenous Youth Mentorship Program is a relationship-based, mentor-led healthy living afterschool program delivered by Indigenous adolescents for children in their community. In partnership with LEAP, Indigenous Youth Mentorship Program will enhance the breadth of its programming in the existing 50 communities where it currently operates, and expand to 100+ communities in the next five years
MyHeart Counts Canada is an AI-driven mobile application in development within McGill University Health Centre, which will provide real-time feedback and support to individuals that improve physical activity, using behavioral strategies based on unique needs. LEAP's support will allow MyHeart Counts Canada to bring emerging technology to marginalized populations and reach 100,000 Canadians.
Second Harvest is Canada's largest food rescue charity with a dual mission of hunger relief and environmental protection. With LEAP's support, Second Harvest will expand its web-based application to improve efficiencies, develop a national infrastructure program to reach more rural communities, and renovate a new facility to support the volume of food rescued.
Smoking Treatment Optimization Program (STOP) provides quit smoking treatment to 24,000 people each year across Ontario. STOP has an ambitious goal to grow nationally and expand its reach from 270,000 people treated so far to two million Canadians who smoke, and in partnership with LEAP, will identify a sustainable growth model to achieve these goals.
Youth4Change is a proposed advocacy and education initiative targeting youth and young adults to reduce smoking rates within First Nations communities. Strategic guidance and funding from LEAP will allow Youth4Change to define and develop tools to support programming in 74 Indigenous communities in Saskatchewan.
"Investing in community-based interventions is vital to the health of every Canadian, and that is truer than ever before due to the challenges presented by the COVID-19 pandemic," said Joe Manget, Board Lead, Healthy Futures at LEAP. "We have ambitious goals for this cohort of social ventures and are excited to see the social ventures grow and scale their impact over the next 5 years.

"We are thrilled to have been selected for Healthy Futures," said Dr. Kate Storey – Associate Professor, School of Public Health & Stollery Science Lab Distinguished Researcher. "We feel this opportunity will allow the Indigenous Youth Mentorship Program team to reach even more Indigenous children, youth, families, and communities. We are very much looking forward to working with LEAP, and grateful to be part of the LEAP community."
About LEAP | Pecaut Centre for Social Impact
LEAP | Pecaut Centre for Social Impact (LEAP) believes in a society where everyone has the opportunity to reach their full potential. We catalyze large scale social impact by selecting, supporting and scaling breakthrough social ventures and unleashing the potential of collaboration. We achieve collective impact by working across issue focused cohorts and with our sector partners, all business leaders in their respective industries: Boston Consulting Group, EY LLP, McCarthy Tétrault LLP, the Offord Group, Hill+Knowlton Strategies Canada, and Google.org. To date, over 750,000 Canadians have been reached in every province and territory. Learn more at leap-pecautcentre.ca.
Read more stories on Todayville.
Edmonton police use DNA phenotyping to find sex assault suspect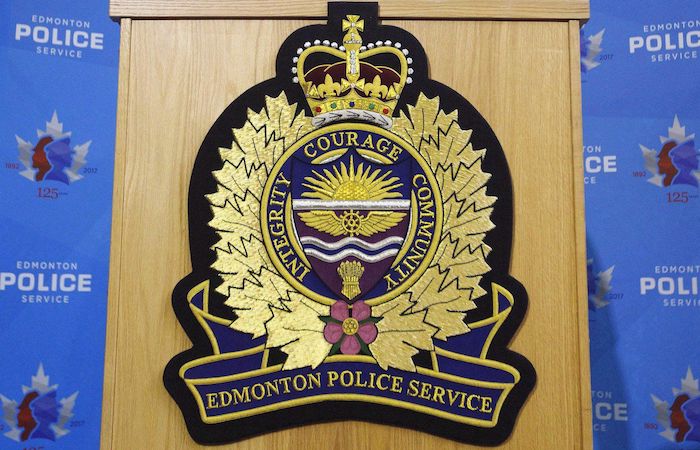 By Angela Amato in Edmonton
Edmonton police say they are using DNA phenotyping, for the first time in its history, in trying to solve a sexual assault.
DNA phenotyping predicts physical appearance and ancestry from unidentified DNA evidence, and police use that information to narrow suspects and generate leads in criminal investigations.
Det. Colleen Maynes says the method is a last resort after all other investigative avenues have been exhausted.
"This was a vicious assault," said Maynes, adding she doesn't want to see the perpetrator act again.
A woman lost consciousness after she was violently sexually assaulted by a man who followed her from a bus stop in the central Spruce Avenue neighbourhood in March of 2019.
She sustained serious injuries and was found wearing only a shirt when it was -27 C.
"This survivor deserves justice," said Maynes.
There were no witnesses, surveillance video, public tips or DNA matches in the case.
Detectives enlisted DNA technology company Parabon NanoLabs in Virginia to help in the investigation. The lab has provided DNA phenotyping to help with other files in Saskatchewan and Ontario.
Most DNA testing in Canada goes through the RCMP's lab. Maynes said this can take a long time, as the RCMP deals with cases across the country and doesn't have the resources or technologies that other labs do.
"We are lacking with that technology here in Canada," said Maynes.
Paula Armentrout with Parabon said that since 2018, its labs have helped solve 230 violent crimes in North America, although not all of them used DNA phenotyping.
DNA phenotyping is not exclusive to sexual assault cases. The analysis has also been used to find possible suspects in murder cases and to identify remains.
With a computer-generated snapshot in the Edmonton sex assault case, DNA phenotyping determined the suspect to be a Black man with dark brown to black hair and dark brown eyes who stands about five-foot-four.
Armentrout said the turnaround for this type of analysis is about 45 days after receiving a DNA sample.
Police said the suspect's description may impact a marginalized community. After consulting with community stakeholders and considering the severity of the assault and the threat to public safety, police released the details with a computer-generated image.
Any leads generated from the image will require further investigative steps, said Maynes.
"It is by no means an immediate path to accusing a suspect," she said. "What it does is potentially give us leads in a cold case, and we can follow up with DNA testing from there."
This report by The Canadian Press was first published Oct. 4, 2022.
Former head of Alberta Human Rights Commission suing justice minister over dismissal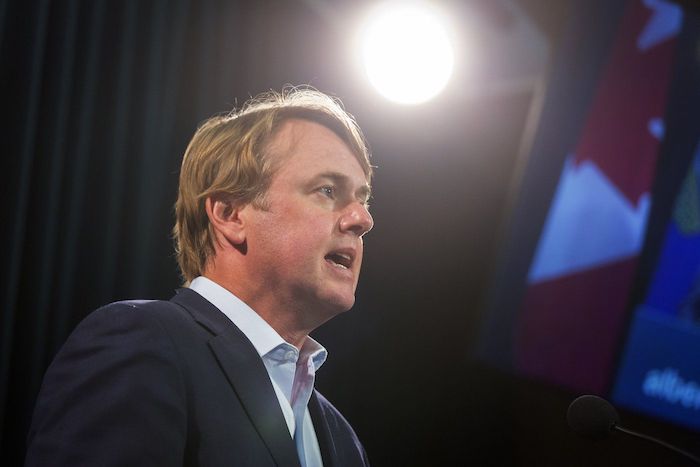 By Bob Weber in Edmonton
The former head of the Alberta Human Rights Commission is suing the province's justice minister for wrongful dismissal, claiming Tyler Shandro caved in to carefully orchestrated political pressure.
Collin May's statement of claim alleges members and supporters of the Opposition New Democratic Party feared May would expose sexual harassment problems at the commission that occurred when they were in government.
"This made the plaintiff a threat, and he was subsequently targeted by political opponents weeks before he was scheduled to start his term as chief," the document says.
New Democrat justice critic Irfan Sabir called the charges a distraction.
"Collin May published overtly racist and Islamophobic views," he said in an email Tuesday.
"The UCP government belatedly held him accountable for that. Mr. May's innuendo is merely an attempt to distract from his own behaviour."
May, a Calgary lawyer, was hired as chief of the commission on May 25.
Questions about his appointment began almost immediately. Some criticized his lack of experience in human rights law and others pointed to a book review he wrote in 2009 in which he quoted statements saying Islam was a fundamentally violent religion.
That review drew concerns from the National Council of Canadian Muslims. Members of the NDP caucus also called for May's resignation.
The statement of claim accuses NDP supporters of stockpiling May's book review years ago, then carefully co-ordinating and managing the public outcry against him to engineer his removal.
"The NDP were clearly co-ordinated for the purpose of smearing the plaintiff's character," the document says.
It goes on to allege the New Democrats went after May because they were afraid he would renew sexual harassment allegations against two senior members of the commission who had been appointed by NDP leader and then-premier Rachel Notley.
"(May) learned that there was also a culture of pervasive sexual harassment within the NDP during Notley's time as premier," says the claim.
"Notley therefore could not afford to have the public learn that … her own appointees had also allowed for a culture of pervasive sexual harassment and bullying."
The document says Shandro neither defended May nor emphasized that the commission is an arm's length agency, which he has no direct control over. In fact, it alleges senior officials in Shandro's office were so insistent on getting May to apologize for statements he says he didn't make that May had to block their numbers on his cellphone.
As well, the lawsuit alleges May was forbidden from meeting with Muslim organizations by Muhammad Yaseen, Alberta's associate minister of immigration and multiculturalism. It says May was told to wait to await ministerial direction, which never came.
"Minister Shandro's office was heavily involved in facilitating the smear campaign against Collin May," said May's lawyer Kathryn Marshall in an interview.
The situation got so bad that May received threatening phone calls at his home. May's law firm removed his phone number from its website and for four days in July, the lawsuit says, May and his partner were afraid to leave their Calgary home.
"The (commission) and the defendant did nothing to support (May) during this difficult time," the lawsuit says.
It says that on Sept. 15, May got a letter telling him his job was over on a "without cause" basis.
A spokesman for Shandro declined to comment, saying the matter is before the courts.
Marshall said May had signed a five-year contract on the same basis as any other civil servant and was not given the basic rights he was due under Canadian law.
"It's not about deflecting criticism or playing political games," she said. "This is about getting my clients' rights enforced.
"(The government) fired him and are now falsely alleging he resigned."
The lawsuit seeks to recover the money May would have earned over the five-year term as well as damages to his reputation — about $2.1 million.
The allegations in the statement of claim have not been tested in court.
This report by The Canadian Press was first published Oct. 4, 2022.
— Follow Bob Weber on Twitter at @row1960