ALERT makes a co-ordinated 'million dollar bust' in Calgary and Medicine Hat
From the Alberta Law Enforcement Response Team
ALERT Seizes Drugs, Firearms in Calgary Raid
More than half a million dollars' worth of drugs and cash was seized as the result of a coordinated investigation involving ALERT organized crime teams in Calgary and Medicine Hat.
ALERT seized methamphetamine, fentanyl, cocaine and other substances, alongside four firearms, after two Calgary homes were searched on January 23, 2020. One person was arrested, who ALERT alleges was involved in drug trafficking in the Calgary area.
"We believe this individual may have also been involved in supplying drugs to surrounding communities," said Insp. Shawn Wallace, ALERT Calgary. "This is a great example of how our ALERT teams share intelligence and provide coverage across the entire province to stamp out complex organized crime threats."
Calgary Police Service helped with the search warrant executions at residences in the neighbourhoods of Panorama Hills and Queensland.
The drugs that were seized included:
2,340 grams of methamphetamine;
903 grams of fentanyl;
212 grams of cocaine;
912 grams of a cocaine buffing agent;
6,103 grams of cannabis;
304 cartons of contraband tobacco cigarettes; and
$90,425 cash.
Four firearms were also seized, including two shotguns and two pistols. The firearms will be subject to further forensic analysis.
To Sang Wong, a 56-year-old man from Calgary, has been charged with a number of criminal offences, including:
drug trafficking (x4);
possession of drugs for the purpose of trafficking (x3);
possession of illegal tobacco for sale;
fraud;
possession of proceeds of crime;
unsafe storage of a firearm;
unauthorized possession of a firearm; and
possession of a weapon obtained by crime.
Members of the public who suspect drug or gang activity in their community can call local police, or contact Crime Stoppers at 1-800-222-TIPS (8477). Crime Stoppers is always anonymous.
Judge sides with Enbridge Inc. in Michigan's latest effort to halt Line 5 pipeline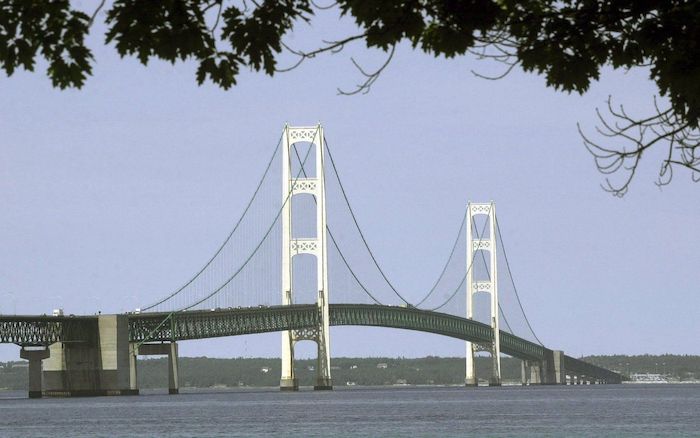 A judge in Michigan has ruled in favour of Enbridge Inc. in the company's long-running dispute with the state over the Line 5 cross-border pipeline.
In her ruling, Judge Janet Neff says the case belongs in federal court — a blow to Michigan Gov. Gretchen Whitmer's bid to shut down the pipeline.
It's the second time in nine months that Neff has sided with Enbridge on the question of jurisdiction.
Whitmer has been trying since November 2020 to shut down Line 5 for fear of a spill in the Straits of Mackinac, where the pipeline crosses the Great Lakes.
Proponents, including Canada's federal government, call Line 5 a vital and indispensable source of energy for Ontario, Quebec and several Midwestern states.
Environmental activists fear an anchor strike or technical failure could trigger a catastrophe in one of the area's most important watersheds.
This report by The Canadian Press was first published Aug. 18, 2022.
Reports: Flames closing in on signing UFA forward Nazem Kadri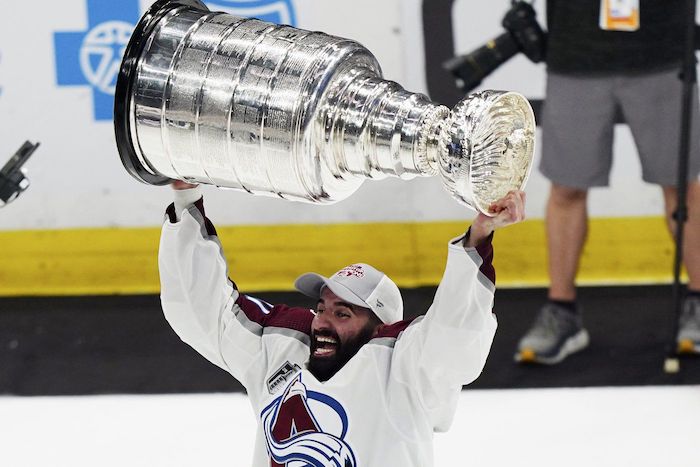 The Calgary Flames are closing in on a deal to sign unrestricted free agent Nazem Kadri, according to multiple media reports.
Sportsnet reported the deal is for seven years at US$7 million per season.
The Flames, according to Sportsnet and TSN, are moving forward Sean Monahan to the Montreal Canadiens to create salary cap space for Kadri's contract. Details of that trade have not been released.
The 32-year-old Kadri was one of the biggest names available in free agency after an All-Star season with Colorado that ended with the Avalanche winning the Stanley Cup.
Kadri had 87 points (28 goals, 59 assists) in 71 games for the Avalanche in 2021-22.
He added 15 points (seven goals, eight assists) in 16 playoff games, including the overtime winner in Game 4 of the Stanley Cup final against Tampa Bay. That was his return to action after being injured in Game 3 of the Western Conference final after being hit from behind by Edmonton forward Evander Kane.
Kadri's signing would be the latest chapter of a chaotic off-season for the Flames.
Calgary lost leading scorer and Hart Trophy candidate Johnny Gaudreau to the Columbus Blue Jackets early in free agency, then was informed that star forward Matt Tkachuk would not sign a contract extension after the upcoming season.
The Flames dealt Tkachuk to Florida for a package that included forward Jonathan Huberdeau, who had 115 points last season, and defenceman Mackenzie Weegar.
The Flames then locked up Huberdeau long-term with an eight-year, US$84-million contract extension.
Monahan, selected sixth overall by the Flames in the 2013 NHL Entry Draft, has played nine seasons in Calgary. The three-time 30-goal scorer tallied just eight goals and 15 assists for 23 points in 65 games last season.
This report by The Canadian Press was first published Aug. 18, 222.