Distinguished Artists to be honoured Saturday in Banff
Three of Alberta's most distinguished artists will be honoured this Saturday at a luncheon at the Banff Centre for Art and Creativity. The laureates will each receive a handcrafted medal, $30,000 award and two-week residency at the Banff Centre's Leighton Artists' Studios. The awards patron, Her Honour, the Honourable Lois E. Mitchell, CM, AOE, LLD, Lieutenant Governor of Alberta, will present the awards at a brunch celebration hosted by Banff Centre for Arts and Creativity this Saturday, September 23, 2017. For event tickets ($65) and overnight room bookings call 1-800-413-8368 or PURCHASE ONLINE.
The Lieutenant Governor of Alberta Arts Awards Foundation will honour composer John Estacio (Edmonton), visual artist Alex Janvier (Cold Lake), and poet and writer Alice Major (Edmonton) with the the 2017 Lieutenant Governor of Alberta Distinguished Artist Award. Here is some background on each recipient:
John Estacio – JUNO nominated composer John Estacio served as Composer in Residence for the Edmonton Symphony Orchestra, the Calgary Philharmonic, and the Calgary Opera. He is the recipient of the prestigious NAC Award for Composers and several SOCAN Concert Music Awards. His symphonic, operatic and choral works have been performed by major Canadian and international orchestras, operas and choirs, including performances at Carnegie Hall by both the Toronto and Edmonton Symphonies.
Estacio's operatic work includes Filumena for Calgary Opera/Banff Centre, Lillian Alling for the Vancouver Opera/Banff Centre, and Ours for Opera on the Avalon in Newfoundland. Works for ballet include the full-length score for The Cincinnati Ballet's King Arthur's Camelot and several compositions in The Royal Winnipeg Ballet's Wonderland. This year, the National Arts Centre Orchestra (NACO) will tour Canada with I Lost My Talk, inspired by Rita Joe's poem and 20 Canadian orchestras will perform his Trumpet Concerto.
Alex Janvier – Alex Janvier is one of Canada's foremost contemporary artists. The National Gallery of Canada recently held a major retrospective of his work: Alex Janvier: Modern Indigenous Master. His works combine influences from his Dene Suline and Saulteaux roots, including his mother's beadwork and birch bark basketry, with those from modernists such as Paul Klee and Wasilly Kandinsky. The result is an eloquent blend of abstract and representational images with bright, often symbolic colours, which speak to his lived experience as a First Nations person emerging from a history of oppression and struggles for cultural empowerment.
His commissions include Morning Star, the 418 square metre work featured in the dome of the Canadian Museum of History as well as Tsa tsa ke k'e (Iron Foot Place), the tile floor mosaic unveiled in 2016 at the Winter Garden of the Rogers Place arena in Edmonton. He is a Member of the Order of Canada, a Member of the Alberta Order of Excellence, Queen Elizabeth II Diamond Jubilee award recipient, and recipient of the National Aboriginal Lifetime Achievement Award.
Alice Major – Alice Major has published 10 poetry collections, a book of essays (Intersecting Sets: A Poet Looks at Science) and two novels for young readers. Her work has appeared in dozens of literary magazines and more than 20 anthologies. Her latest book, Standard Candles, received the Robert Kroetsch Award for Poetry (Book Publishers Association of Alberta), and was shortlisted for the Raymond Souster Award (League of Canadian Poets) and the Stephan G. Stephansson Award (Writers Guild of Alberta.)
She has served as president of the Writers Guild of Alberta, chair of the Edmonton Arts Council and past president of the League of Canadian Poets. In 2005, she was appointed to a two-year term as the first poet laureate for the City of Edmonton, and was inducted into the City of Edmonton's Arts & Culture Hall of Fame in 2012. In 2016, she was designated one of 25 "Influential Alberta Artists" by the Alberta Foundation for the Arts.
The Lieutenant Governor of Alberta Arts Awards Foundation was established in 2003 to raise the profile of the artist in Alberta by celebrating its professional artists. The awards are funded through an endowment established with private donations and gifts from the Province of Alberta and Government of Canada. The Foundation offers two awards programs in alternate years: The Distinguished Artist Awards and the Emerging Artist Awards.
Province adds $335 million over three years to attract more investment from Hollywood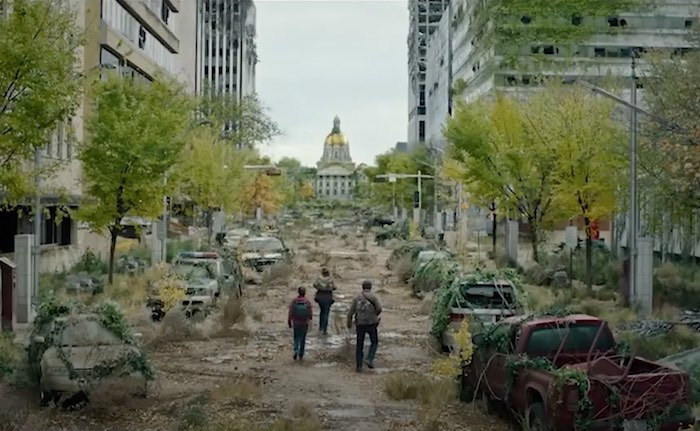 Action! for Alberta's film and television industry
Alberta's screen-based sector has momentum, and Alberta's government is helping to make the province a magnet for the job-creating film and television industry.
In 2020, Alberta's government launched the Film and Television Tax Credit, causing the province's film and television industry to grow in size and reputation. Since then, Alberta has attracted 129 productions with a total production value of $1.7 billion. This growth has resulted in approximately 9,000 direct and indirect jobs for Albertans.
To keep this momentum going, Alberta's government continues to make changes to the program and increase investment in it. One year after the tax credit was launched, the cap was raised, resulting in a doubling of the province's film and television sector. Now, Alberta's government is increasing its investment to a total of $335 million over three years to continue attracting the attention and investment dollars of Hollywood.
"Alberta is experiencing exponential growth in our film and television sector, and we are well on our way to becoming a top Canadian jurisdiction for producers from around the world. Since the introduction of the Film and Television Tax Credit, the film and television sector in Alberta has doubled. Productions reach every part of Alberta – big cities, small towns and rural locations – and use local resources, businesses, accommodations and contractors, supporting thousands of jobs."
As the province's film and television industry grows, so does the quality and number of Alberta-made productions. To help grow and promote local talent and productions, Alberta's government is also doubling the funding to the Alberta Made Screen Industries Program. This funding will support local producers and attract productions from around the world to set up shop in Alberta.
"Alberta-made film and television productions showcase Alberta's unique culture, breathtaking landscapes and stories to audiences across the globe. We are increasing our support to smaller productions because they provide a unique Alberta-made training ground for emerging talent and create local, highly skilled workers in the sector."
The Film and Television Tax Credit and Alberta Made Screen Industries Program work together to showcase the beauty and diversity of Alberta, create jobs, diversify the economy and support hospitality, service and tourism in the province. These targeted incentives to the film and television industries are helping to ensure Alberta remains the economic engine of Canada for years to come and the next film and television hub.
"The tax credit is central to the success of the industry. This is a competitive industry globally, and here in Alberta we're fortunate we had the cap removed. Now we can see productions with budgets from $100,000 to well over $100 million. Now that we have a robust production environment, there are more opportunities for people to have well-paying creative jobs."
"The Alberta government has provided supports for the film and television industry that provide certainty. It gives us more flexibility in how we're moving forward in our film and television work and the way that we're running our businesses."
"Seeing the increase to the Alberta Made Production Grant in the last budget has been fantastic. It will help grow the local industry, which means so much to local performers because that's where they build their resumés. It allows them to be a working performer, and not take side jobs or a day job somewhere else, and really focus on their craft."
Quick facts
According to Statistics Canada data:

Every $1 million of production activity in the screen-based production sector creates about 13 Alberta jobs.
Every $1 million of government investment under the Film and Television Tax Credit program is expected to support about 85 Alberta jobs.

The film and television industry is experiencing significant growth nationally and globally.
Every year, Alberta graduates more than 3,000 creative industry professionals from its post-secondary institutions.
The production workforce has grown 71 per cent from 2017, or by about 4,000 workers across all positions.
Alberta's Film and Television Tax Credit supports medium- and large-scale productions with costs over $499,999 through a refundable tax credit on eligible Alberta production and labour costs to corporations that produce films, television series and other eligible screen-based productions.
The Alberta Made Production Grant supports productions with a budget of up to $499,999.
The Alberta Made Screen Industries Program, through the Alberta Made Production Grant, supports smaller productions that do not qualify for the tax credit, covering 25 per cent of eligible Alberta production costs to a maximum of $125,000.
Every $1 investment in the Alberta Made Production Grant program generates an additional $4 in economic return.
The Negation of Reality in Roald Dahl's Literary Classic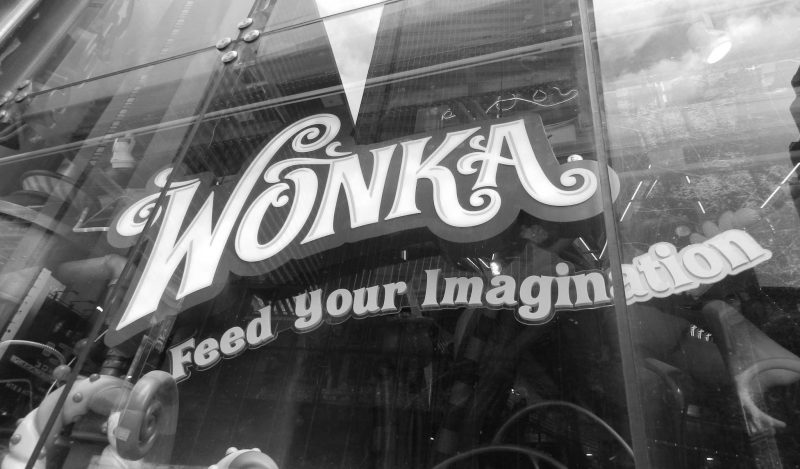 BY
THORSTEINN SIGLAUGSSON
Last weekend it was reported how books by the popular children's book author, Roald Dahl, are now being republished after significant changes to the texts. According to The Guardian, the changes are only about removing "offensive language" from his books. The Roald Dahl Story Company says the changes are minor and only about making the text more accessible and "inclusive" to modern readers.
Gerald Posner covered the issue on February 19th, citing a few examples of changes, which are certainly not minor; entire paragraphs are removed or altered beyond recognition. There are hundreds of changes, Posner says, agreeing with writer Salman Rushdie who has called these changes "absurd censorship."
Nick Dixon has published a short piece on the matter in the Daily Skeptic, pointing out how some of the changes make Dahl's text lifeless and flat and how all humour is carefully removed. Example from Matilda: "Your daughter Vanessa, judging by what she's learnt this term, has no hearing organs at all" becomes "Judging by what your daughter Vanessa has learnt this term, this fact alone is more interesting than anything I have taught in the classroom."
In other cases, the meaning simply disappears: "It nearly killed Ashton as well. Half the skin came away from his scalp" becomes "It didn't do Ashton much good." Some of the changes are outright absurdly silly, considering when the original text was written. One example Dixon takes: "Even if she is working as a cashier in a supermarket or typing letters for a businessman" becomes "Even if she is working as a top scientist or running a business."
"Mother" becomes "parent," "man" becomes "person," and "men" become "people." "We eat little boys and girls" becomes "We eat little children." Boys and girls have no right to exist anymore, no more than mothers or fathers; biological sex is prohibited. But the censors, sarcastically called Inclusive Minds, don't seem to be bothered by the practice of eating children.
References to authors currently banned for unfashionable beliefs are removed or changed. Joseph Conrad becomes Jane Austen. Rudyard Kipling becomes John Steinbeck.
Nothing is mild enough to escape the watchful eyes of the censors, Dixon says, noting how "Shut up, you nut!" becomes "Ssshhh!" and "turning white" becomes "turning quite pale." To the "inclusive," "white" is a forbidden word of course.
Suzanne Nossel, president of the American branch of the PEN writers' organization, expresses her dismay in an interview with the Washington Post. "Literature is meant to be surprising and provocative," Nossel says, explaining how attempts at purging texts of words that might offend someone "dilute the power of storytelling."
Roald Dahl is by no means uncontroversial. But his stories are the actual stories he wrote. The watered down and sanitised texts of the censors are simply no longer the author's stories.
Or, as Posner concludes: "Words matter. The problem is that the Dahl sensitivity censorship sets a template for other hugely successful author franchises. Readers should know that the words they read are no longer the words the author wrote."
The destruction of Roald Dahl's books is yet another sign of the all-pervasive negation of reality we now face. We see this negation all around us, in literature, history, politics, economics, even in the sciences. Objective reality gives way to subjective experience, emotions, or preferences in place of what is true.
It gives way, in fact, to radical subjectivism, which might just be the logical, yet contradictory conclusion of the victorious march of individualism in the West over the past few decades. It gives way, until all our common points of reference are gone, until our common sense has all but disappeared; until, atomised, lonely, incapable of meaningful communication, we no longer share a society. What takes its place will surely be no fairy tale.
And what better example of this negation of reality than the Guardian's headline, whereby the total destruction of the work of a beloved author becomes "removing offensive language" in a few places?
Republished from the author's Substack