Connor, Johnny, Auston: You've Got To Have Hart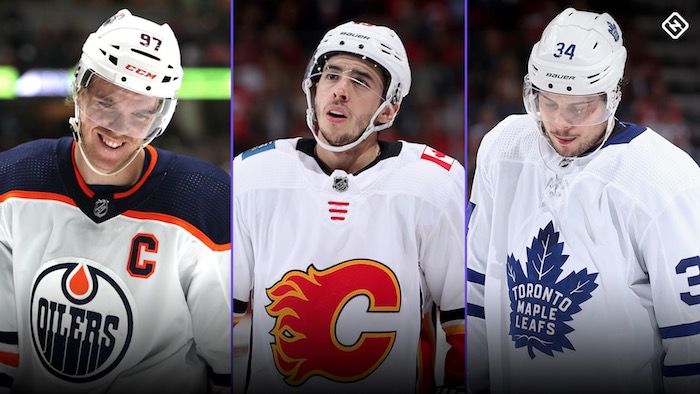 Among the slimmest volumes of the past 30 years is Great Canadian NHL Champions. As most suffering fans of the seven Canadian-based NHL teams know, no Canadian club has won a Stanley Cup since 1993.
Just five teams have even gotten to the Final: Vancouver (1994/ 2011), Calgary (2004), Ottawa (2006), Edmonton (2007) and Montreal (2021). They all lost. (You can make a point that the transplanted Quebec Nordiques won the Cup in Colorado in 1996 and 2001, but it's a lame argument.)
As the 2022 postseason begins, however, there are two bonafide contenders— Toronto/ Calgary— to win the Cup and a third— Edmonton— with a puncher's chance. Of course. these dreams can collapse for any number of reasons. In 2004 and 2011, the Flames and Canucks simply ran out of healthy bodies. As we wrote in an earlier column, goaltending can also trip up a team.
What's just as interesting as the Canadian Cup chase will be the contest for the Hart Trophy as the most valuable player to his team. In the years since Patrick Roy led the Habs to the 1993 championship, going 10-0 in OT games, there has not been a year with a trio of Canadian-based players like this.
Toronto's Auston Matthews. Edmonton's Connor McDavid. Calgary's Johnny Gaudreau.. (Ironically two of three are Americans on Canadian teams.) They're key reasons why their teams have a chance at the Cup.
The Toronto media has— surprise— already anointed Maple Leafs captain Matthews as the putative winner. And Lord knows what the Toronto media decides instantly becomes gospel. Matthews has no doubt had a remarkable year, and deserves a lot of credit. Bookies love him too at an inflated -345.
Besides being the star of the team in the largest Canadian market, Matthews' claim rests largely on being the top goal scorer in the NHL. His 58 goals in 71 games (all totals through 25/04) are just three more than his nearest competitor (Leon Draisaitl). He did manage a historic 51 of his goals in a 50-game span. But pure goal scoring is the only significant stat in which Matthews leads: his nine game-winning goals trail Draisaitl by two. And his 15 power-play goals trail Draisaitl by nine.
Matthews also trails McDavid, the NHL's leading scorer, by 14 points, albeit with six fewer games played. Gaudreau leads him overall by 11 points. Gaudreau, meanwhile, currently sits third in league scoring behind McDavid and Florida's Jonathan Huberdeau; he stakes his claim to the Hart based on some extraordinary plus/ minus statistics. With three games to play Gaudreau is a stunning plus-61; only his linemate Matthew Tkachuk is even remotely close at plus-55. McDavid is plus-27. Matthews an ordinary plus-18.
He not only scored but his line kept opponents from scoring. Okay, generic plus/ minus can be overrated. But there is real value in Gaudreau's leading his challengers with 86 even-strength points. (This from a player Flames fans wanted traded a year ago). McDavid and Matthews are tied at 76.
While Matthews' has 15 PPG, McDavid's has 9 PPG followed by Gaudreau has a modest 6 PPG. Gaudreau has managed these numbers while playing less than his rivals. His ice time is just 18:28. Matthews logs 20:33. McDavid plays a whopping 22:08 per game.
McDavid may have been the best player in the NHL the past half-decade (he's won two Harts already), but his team has held him back come playoff time. This year he and Draisaitl have grabbed the underachieving Oilers by the scruff and made a late surge to a playoff spot.
All three could end up watching Huberdeau, a Canadian playing on an American team, carry off the Hart— especially if Canadian voters split the vote. The Florida Panthers star is second in scoring and leads the league in assists and may be the best playmaker on the runaway Eastern Conference leaders.
Who to bet on? Matthews is the favourite at -345 to win his first Hart Trophy. At +400, two-time winner Connor McDavid is the second favourite. Gaudreau is closing the gap, now at +1600. Remember that voting is due before the playoffs, so a bad postseason cannot hurt a Hart contender nor can it help a dark horse. Our vote in a narrow contest goes to Gaudreau.
**************************************
The sad passing of Guy Lafleur this week brought forth many memories of his greatness as a player. But as we noted in Inexact Science (brucedowbigginbooks.com) The Flower was considered something of a bust in his first few NHL seasons. After scoring "just" 27 goals in his rookie year, he was overshadowed by No.2 selection Marcel Dionne and No. 5 pick Rick Martin.
(He) may have had one more tally and just seven fewer points than Dionne, but it was the perception that mattered also. And the perception was that Lafleur didn't match up to his draft "adversary." Making matters worse was that Buffalo's number five overall pick, Rick Martin, achieved the heights Lafleur supposedly should have reached in 1971–72 by amassing an NHL rookie record 44 goals—still tied today as the seventh-highest such total in league history… Even though he was the odds-on favourite for Rookie of the Year when training camp had rolled around, Lafleur wasn't even a finalist for the award. The dashing of these rather lofty expectations naturally begat skepticism of Lafleur's greatness.
To the exasperation of Habs fans, Lafleur's closest peers continued to outdo him in every way but in championship rings. Dionne avoided any sophomore jinx by posting 90 and 78 points in the next two campaigns, compared to Lafleur's 56 and 55, while Martin reeled off 37- and 52-goal campaigns to show his freshman output had been no beginner's luck. To add insult, even the number 10 pick of 1971, Steve Vickers—debuting for the Rangers in 1972—reeled off back-to-back 30-goal seasons to start off his career. When Lafleur bottomed out with only 21 goals in his third NHL season, 1973–74, there were whispers that maybe he was just a fluke, a flash-in-the-pan who peaked too early, spoiled by the weaker defences of the junior game and perhaps too mentally fragile to handle the immense pressure of being the next supposed legend in Canadiens lore.
The next year Lafleur ditched his tea-pot helmet and embarked on a brilliant career with three Art Ross scoring titles, three Hart Trophies, three Pearson Awards and one Conn Smythe—but he also shared in team success by winning five Stanley Cups and four Prince of Wales Trophies. Adieu, Guy
Bruce Dowbiggin @dowbboy is the editor of Not The Public Broadcaster (http://www.notthepublicbroadcaster.com). The best-selling author was nominated for the BBN Business Book award of 2020 for Personal Account with Tony Comper. A two-time winner of the Gemini Award as Canada's top television sports broadcaster, he's also a regular contributor to Sirius XM Canada Talks Ch. 167. His new book with his son Evan Inexact Science: The Six Most Compelling Draft Years In NHL History is now available on http://brucedowbigginbooks.ca/book-personalaccount.aspx
If You Don't Hear From Me, It's Because I Don't Hear From You.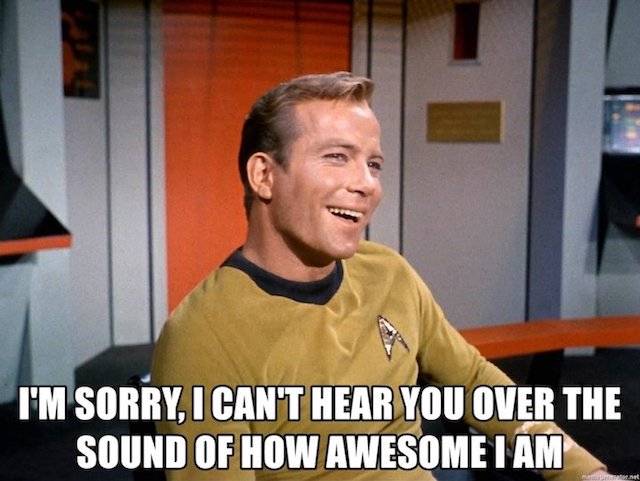 In his memoir, former BMO CEO Tony Comper recalled the press conference to announce a merger between two Japanese automobile corporations. Everything was going swimmingly until someone at the presser asked how long would it be before the two corporate cultures fully merged?
One of the CEOs replied without hesitation. "Forty-three years."
Forty-three years? Why forty-three years? he was asked.
"Because that's how long it will be until the executives who made this deal are all dead."
Yes, there are stubborn business cultures. But there are also political cultures that persist against all efforts to convince them they are deluded. People find it hard to change their ways— particularly when they've defended them publicly for years. The New Left's ironclad resistance to reason and debate is a feature, not a glitch. How to reach them in a friendly, inclusive manner?
Good luck. The Right's challenge is thinking these people will respond to shame or being corrected. Can't be done. Won't be done. They're like Japanese soldiers fighting WW II on a deserted island 25 years after armistice. They'll die repeating the Donald Trump Bleach meme to themselves.
This Gallup poll sheds light on how American (and Canadian) cultures can be blissfully unaware of some huge stories and obsessed by other narratives that fit their mindset. It shows that from 1972-2022 that GOP trust of media has plummeted from 41 percent to under 10 percent, while independents have gone from 53 percent to under 36 percent trust. IOW, their former favourite news sources don't jive with their everyday reality.
But Democrats in the poll have vaulted from 64 percent to 76 percent in trust of media. Why? One reason probably lies with being told the narratives that please them. That give them comfort. These consumers allow legacy media's fact checkers to sort out what they should know from "disinformation" without getting their hands dirty with the original story.
How pervasive was the scrubbing? The recent Missouri v. Biden recognized that federal government officials had been interfering with social media companies that digressed from the "accepted" line. An appeals court ordered them to stop. In another case, FBI was bribing reporters and scientists to change their opinions on the origin of the Covid-19 virus, sanitizing stories before they are doled out to the Woke.
"The Science" is supposed to be an ongoing vigorous debate with few settled laws. Yet, most cult scientists refuse debate, preferring to dismiss opponents as conspiracy nuts or— as they did with vaccines— dangers to society. When Al Gore allows himself to be cornered by questions, he rolls his eyes, sighs theatrically and asks his followers how anyone could deny The Science.
Gore's climate apocalypse culture has morphed within a generation from the few fighting pollution to a global dogma of CO2 poisoning nature . Attempts to talk sense on carbon emission obsession, plastics prohibitions, aversion to the nuclear option, Greta Thunberg beatification have all proven futile in the face of an End Oil Now cult that makes Scientology look like the Boy Scouts.
It was the same for the #RussiaHoax, #FinePeopleHoax, #BleachHoax and now Hillary Clinton's "real war on truth, facts, and reason". These liberal road-tested canards persists to this day. Here's Biden on a rare cogent day this summer repeating the #FinePeople hoax that has been debunked years before. Even the Washington Post has had enough, listing Biden's Top 100 fabulist claims since becoming POTUS.
The latest cult cleansing is Biden's patently false denial of any contact with son Hunter Biden's Shakedown scheme. The denial is awarded first position beside #climateemergency on search engines and nightly newscasts. Famously, 51 former security directors and officials claimed, without evidence, that Hunter's infamous laptop was Russian disinformation. Case closed, said MSNBC. No wonder so many consumers of legacy media in this echo chamber can blithely claim there is no substance to any of the Hunter stories documented by the competition and chronicled on his own hard drive.
The Canadian equivalent of denial culture came with the magic "cure-all" vaccines. Rather than publicly confront the Truckers Convoy on their refusal to take Covid-19 vaccines (which are now accepted as being flawed ), Trudeau hid in the Rideau Cottage calling truckers "an insult to science". To make sure they never got a chance to question him he sent the cops after them, arrested them, suspended their civil liberties and finances and subjected them to show trials.
And he was supported by the purchased Canadian media who vilified the protesters— for lack of armed insurrection or rioting— for staying too long in their protest. Many promoted false stories of arson and foreign financing of the convoy. This media Trudeau then tried to reward with Bill C-18— designed to make Meta, Google and other large tech sources pay to prop up failing Canadian media. In response, Meta has blocked all news links in Canada and cancelled existing deals with Canadian news outlets. The blocked links cover both Canadian and foreign news in light of Bill C-18.
And the same newspaper lobby that largely gave him a free pass on declaring a national emergency now wants the $595 million "temporary" bailout to be extended with double the subsidies (seeking government tax credits equal to 35% of labour costs.) The bailout meant to aid transition to digital is now instead a Trudeau lifeline in the Toronto Star's bankruptcy. In the meantime, writes Michael Geist, "investment in the publishing sector has ground to a halt, Canadians have lost access to news on social media, and small and independent media are particularly hard hit. Avoiding the Canadian outcome is a now a top policy priority in other countries looking at media legislation."
All this as the federal government prepares an online hate speech law— hate to be defined by themselves.
Many are just hoping that a Liberal loss in the next election will cease the encircling madness. That sanity will prevail. But the Japanese car manufacturers are telling us not to get our hopes too high. Trudeau Nation is quite prepared to got to its grave before ever admitting its copious mistakes.
Sign up today for Not The Public Broadcaster newsletters. Hot takes/ cool slants on sports and current affairs. Have the latest columns delivered to your mail box. Tell your friends to join, too. Always provocative, always independent. https://share.hsforms.com/16edbhhC3TTKg6jAaRyP7rActsj5

Bruce Dowbiggin @dowbboy is the editor of Not The Public Broadcaster A two-time winner of the Gemini Award as Canada's top television sports broadcaster, he's a regular contributor to Sirius XM Canada Talks Ch. 167. Inexact Science: The Six Most Compelling Draft Years In NHL History, his new book with his son Evan, was voted the seventh-best professional hockey book of all time by bookauthority.org . His 2004 book Money Players was voted sixth best on the same list, and is available via http://brucedowbigginbooks.ca/book-personalaccount.aspx
Celebrity Owners– Fun, Yes, But The Equity Is Even Better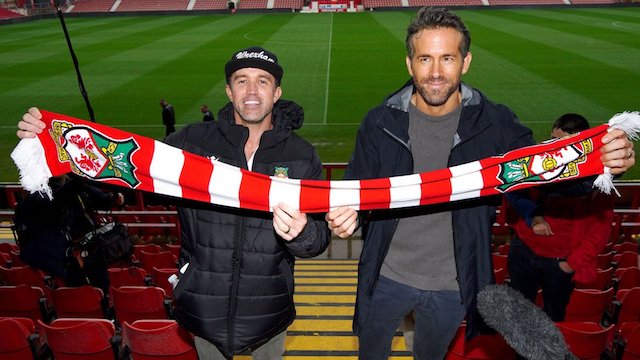 In case you hadn't noticed. Celebrity Sports Ownership is all the rage. When the Ottawa Senators were for sale Ryan Reynolds, Snoop and The Weeknd were all mentioned among the bidders (that eventually went to Montreal businessman Michael Andlauer). LeBron James now holds a minority position with Liverpool FC.
Jay-Z owns part of the Brooklyn Nets, Usher a piece of the Cleveland Cavaliers while Fergie of Black Eyed Peas fame also partly owns the Miami Dolphins. Gloria and Emilio Estefan, Marc Anthony, and tennis superstars Serena and Venus Williams are owners of pro sports teams. Famously, Elton John owned Watford FC, although he's now just an honorary chairman.
And, of course, Reynolds and Rob McElhenney used a documentary TV series that showed their Welsh Wrexham soccer team promoted to the FA's League Two. What's the attraction?
Clearly a little PR is always a good thing. But sports team ownership has also become a lucrative equity play. As BMO reports, "The average compound annual growth rate since the last purchase price… is 15 percent, a meaningful outperformance to the TSX and S&P. Forbes estimates the Toronto Blue Jays are currently worth US$2.1 billion or roughly C$2.85 billion.
Based on recent sports franchise transactions, expansion fees and annual estimations of franchise values by Forbes Magazine, an $8 billion enterprise value is easily defendable for the Jays' owners MLSE (who also own the Maple Leafs, Toronto FC and Argonauts)."
It's the same across the major pro sports leagues. The estimated average franchise value in the NFL since 2013 is $5.1B with a compound annual growth rate (CAGR) of 16 percent; in the NBA it is $2.9B with a CAGR of 18 percent. For MLB it is $2.3B with a CAGR of 12 percent; the NHL is $1.0B with a CAGR of 11 percent; while MLS is $0.6B with a CAGR 21%.
But, BMO cautions, owning a sports franchise is considered "an equity investment strategy rather than a cash flow or income play." In other words, don't think that ticket sales and hot dogs are going to make you rich. (Although the NHL's salary cap, which guarantees owners' profits is a sweet deal.) The key is sports media which is thriving despite the move to cord cutting..
Sports media rights contracts have grown in tandem with franchise valuations. Not to be ignored in the advertising growth and viewer interaction is the bear knowns as legalized sports betting. Betting companies are flooding the airwaves with commercials while bettors tune in to watch how their selections work out. The casinos and online shops have replaced lower-paying traditional advertisers who've dropped off.
In Canada, league or team ownership of broadcast properties is still common. For that reason the real value of those broadcast rights is often opaque. (We had some irritated pushback from Rogers and Bell for writing on this tidy arrangement in the mid 2010s, forcing some limited disclosures). Rogers Sportsnet and TSN own (via MLSE) own a stable of teams in MLB, NHL, CFL and MLS. Good luck finding out what they pay themselves for media rights.
It's more open in the U.S. Since the New York Yankees pioneered the YES network in 2002— sparking multiple imitators in other markets—the move in the U.S. has been away from outright ownerships of regional sports networks. A number of RSNs in the U.S. are either in bankruptcy or nearing it. Digital and network sources are now absorbing these sources. ESPN, via its owner Disney, is looking to find partners for its many broadcast properties as their bottom line in general has suffered.
Still, ESPN's legacy business generates revenue and operating income of approximately $12.5 billion and $4.0 billion in 2023. It remains to be seen what new model emerges in the U.S. to answer cord cutting and the death of conventional TV. The NFL's experiment on Monday, having two MNF games compete on separate networks is one experiment.
In Canada's monopolistic market, "TSN/RDS penetration rates have declined at a quicker pace than ESPN over the past 10 years. ESPN penetration has dropped from 81 percent of U.S. households in 2013 to 56 percent in 2022, while TSN/RDS penetration has decreased from 89% of Canadian households in 2013 to 49 percent in 2022.
In addition, BMO admits that cord cutting is a thing. "SportsNet subscribers have decreased -23 percent to 5.8 million over the same period. Subscriber and advertising revenues are 60 percent and 40 percent of total revenue, respectively. Since 2017, TSN revenues have increased 13 percent. TSN subscribers have decreased -29 percent to ~7.8 million over the same period."
But! In the last five years, TSN and SN have increased advertising revenues by 13 percent and 15 percent respectively. The same figure for the top five Canadian non-sports channels (collectively) is six percent. Thank you legalized wagering in Ontario. So who wouldn't want a piece of this action, especially in Canada?
The red flag in this surging equity market comes in the form of smaller Canadian NHL markets. The Senators sale for $950 suggests a healthy interest in owning, but the Sens sale was also tied into the new LeBreton Flats arena. Ownership or control of a Canadian arena means more than NHL games. It also includes revenue from concerts, rallies, monster-truck events etc.
Even with that can Andlauer produce a winner just two hours from the Montreal Canadiens market? Likewise, the Winnipeg Jets are desperately in need of a larger arena to replace the 15,321 Canada Life Centre. Having Canada's richest man, David Thomson, as an owner is no guarantee of getting one. And should Thomson tire of being the saviour of a losing Jets hockey property, who in that market has C$1-2B lying around needed to fund the franchise properly?
Likewise, the Calgary Flames. Despite the political press conference this summer about as new agreement the arena that management promised by 2013 has still not seen a shovelful of dirt turned over. The latest gaffe was architect's drawings for the rink being rejected by the NHL due to inadequate dressing-room space. Start again.
Should the rink not be available till 2025-26 will an evolving ownership group still be interested in shelling out the money to keep the Flames (and Stampeders, Roughnecks and Hitmen) operating in Calgary? And if they don't, because losing sucks? While energy-rich Calgary has plenty of billionaires, few will want to risk the money needed to keep a competitive team in a small market.
Connor McDavid's brilliance plasters over the same small-market crack in Edmonton. Yes, they have their new building, but can owner Darryl Katz fund the moves need to keep his stars and build a winner? Vancouver, owned by the Aqulini family, has a larger market base, but with Seattle Kraken just two hours away can they too write the cheques needed to create the first Stanley Cup winner since the Canucks entered the NHL in 1970.
If these Canadian markets do survive longterm it might have to be with foreign ownership. Certainly there is money to be made riding the equity train. But there also no guarantees that those carpetbagger owners might replicate the Montreal Expos and scoot to richer markets.
Sign up today for Not The Public Broadcaster newsletters. Hot takes/ cool slants on sports and current affairs. Have the latest columns delivered to your mail box. Tell your friends to join, too. Always provocative, always independent. https://share.hsforms.com/16edbhhC3TTKg6jAaRyP7rActsj5

Bruce Dowbiggin @dowbboy is the editor of Not The Public Broadcaster A two-time winner of the Gemini Award as Canada's top television sports broadcaster, he's a regular contributor to Sirius XM Canada Talks Ch. 167. Inexact Science: The Six Most Compelling Draft Years In NHL History, his new book with his son Evan, was voted the seventh-best professional hockey book of all time by bookauthority.org . His 2004 book Money Players was voted sixth best on the same list, and is available via http://brucedowbigginbooks.ca/book-personalaccount.aspx