City unveils new snow clearing parking ban, launching winter 2020
October 7, 2020
The City of Edmonton is implementing a new, two-phase citywide parking ban this winter.
"We have heard from residents that they want improved snow clearing in their neighbourhoods," said Brian Simpson, Branch Manager, Parks and Roads Services. "This parking ban will allow for clearer roads that are easier and safer to navigate for everyone using our streets."
The new two-phase parking ban will take effect this winter, and consists of the following:
Phase 1: Crews clear arterial and collector roads, bus routes and business improvement areas. You may continue to park on your residential street.
Phase 2 (begins after Phase 1): Crews clear residential and industrial roads. You may park in your driveway, in a parking space on a neighbours property with their permission, or on any road cleared during Phase 1 where parking is allowed normally.
In both ban phases, parking will be allowed on any road as soon as it has been cleared. Previously, the public had to wait for the City to call off the ban before parking back on the street.
Phase 1 is anticipated to last approximately 48 hours. Phase 2 would last five to seven days overall, but the impact to individual communities is expected to be less time – approximately 72 hours. In each phase, residents would be able to park on the street once it has been cleared.
"We know this is going to be an adjustment, and this is going to require a community effort," said Simpson. "To keep our streets safe in the winter, we must work together. Edmontonians play an important role in supporting City staff and contractors by moving their vehicles off the street during snow plow events."
The City will focus on education before enforcement, but warnings and fines continue to be options to gain compliance when required. The fine for not following the parking ban is $100, and towing will continue to be used in limited circumstances.
The City is encouraging the public to sign up for parking ban email alerts, and to view a new interactive map that will display which ban phase roads are a part of at
edmonton.ca/SafeTravels
.
Edmontonians begin to receive their new waste carts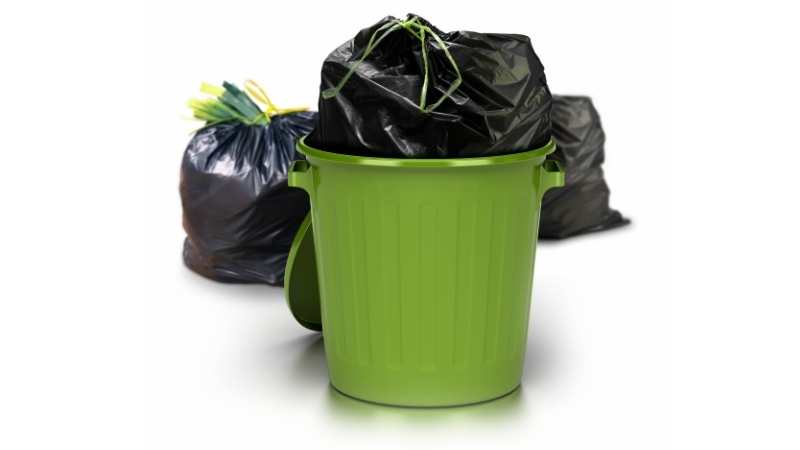 March 15, 2021
Between March 15 and August 31, approximately 250,000 homes in Edmonton will receive new garbage and food scraps carts as the City of Edmonton implements the Edmonton Cart Rollout program in six phases. The new cart-based system incorporates research and public engagement along with two years of testing the cart-based system in 13 pilot neighbourhoods.
"The Edmonton Cart Rollout is an essential step in Edmonton's journey to become more sustainable and environmentally friendly as we grow," said Don Iveson, Mayor. "These carts will allow us to reduce overall waste and accomplish a 90 per cent waste diversion from landfills — all while improving safety conditions for our workers."
Over the coming months, and in partnership with all Edmontonians, the City aims to send less waste to landfill and continue to work towards a zero waste future while helping residents transition to the new system.
"Now more than ever, we need Edmontonians' help as we embark on the new system," said Councillor Jon Dziadyk. "Reducing waste at home and better using what we have will help make the program a success."
As cart delivery begins, each home will receive a garbage cart, a food scraps cart and a food scraps pail. Approximately 19,000 homes that pre-selected a 120L cart earlier this year will receive the smaller sized garbage cart. All other homes will receive the default large (240L) garbage cart. Starting April 6, residents can exchange their garbage cart size anytime after they receive their carts by submitting an online request. The City highly recommends that residents use the carts for a few weeks before submitting an exchange request based on the two to six week learning curve observed in the homes that tested the program. The new way of sorting and setting out waste takes a little time to get used to. The City also offers an Assisted Waste collection service for customers who have difficulty getting their waste to the curb or lane. For information on the cart exchange and collection assistance, visit edmonton.ca/waste.
Along with the carts, each home will receive an information package which includes a welcome brochure, What Goes Where poster, collection calendar and city map to help residents determine their first cart collection day. Residents should not use their carts until their first cart collection day as automated collection will not begin until carts are delivered to all homes in a certain phase. Residents who receive carts from March 15 to April 10 will start the cart-based collection the week of April 13.
Residents can download the free WasteWise app in the App Store or Google Play for sorting information and collection day reminders. Edmontonians can also find their cart delivery period, proper set-out and sorting information as well as sign up for a virtual education session at edmonton.ca/waste. Sessions are live now and will be available until the Fall.
"We're so excited to be launching this new program," said Jodi Goebel, Director, Waste Strategy. "With the Cart Rollout, we're joining other cities all over North America in sorting waste at home to help keep food scraps and yard waste out of the landfill."
EPS investigating shooting in Tamarack neighbourhood
October 20, 2020
The Edmonton Police Service is investigating a shooting that occurred in the southeast Edmonton neighbourhood of Tamarack earlier this afternoon.
Southeast Division patrol members responded to a weapons complaint near 43A Avenue and 7 Street, at approximately 2 p.m. It was reported to police that an adult male lying in the parking lot was suffering from what appeared to be gun-shot wounds. The 22-year-old male complainant has since been treated and transported to hospital by paramedics with serious injuries.
No suspect(s) or a motive for the shooting has been identified at this time.
Anyone with any information about this incident or the individuals) responsible is asked to contact the EPS at 780-423-4567 or #377 from a mobile phone. Anonymous information can be submitted to Crime Stoppers at 1-800-222-8477 or online atwww.p3tips.com/250.