CEWS 2.0 – Why I see it as another attack on the small business owner
July 18, 2017 – The Minister of Finance announces draft legislation of the Tax on Split Income (TOSI) rule changes that would have far reaching impact into the small business community and although some changes were made, the rules have negatively impacted small businesses ever since and will continue for years to come.
Three years later, July 17, 2020 – The same Minister of Finance tables legislation of the changes to the Canada Emergency Wage Subsidy (CEWS), what I like to call CEWS 2.0 which will also continue for years to come.
Before you try to correct me and say that the subsidy is only for 2020, please read on.
While many media and politician soundbites like to give the impression of how CEWS 2.0 will help small business, I cannot help but see this as an opposite approach.
Do not get me wrong, money is money, and businesses will take all the help they can get, and if my business qualifies, I will take full advantage of it, but I personally don't have to pay a tax specialist to figure it out.
There are two new calculations to CEWS 2.0.
a baseline amount based on the percentage of revenue decline in the month compared to either the same month in 2019, or the January-February 2020 average revenue amount.
a top-up amount based on the three-previous month revenue decline where it exceeds 50%.
Instead of an all or nothing at a 30% decline, even a 1% decline will get you a pro-rated payout, although the costs of figuring out your eligible amount might outweigh the benefit.
In fact, you could have an increase in revenue compared to this time last year and still get a payout. Make sense?
If the previous three months were greater than a 50% decline you qualify for the top-up amount regardless of the result for the current month.
The complexity of the CEWS design will reward those that have experts in their corner compared to those that do not.
Consider the following scenario:
A large public corporation that has employees making more than $1,129 a week will be able to not only have a simple calculation, they will not have anyone "related" to the corporation that they have to do extra baseline remuneration calculations for. Just like CEWS 1.0, in CEWS 2.0 every employee including the CEO will be subsidized in a public corporation, with no clawback mechanism (as recommended in my earlier article, the Keep it Simple S…ubsidy).
In the large public corporation, the bookkeeping, payroll, and accounting function will be up to date and (I would hope) accurate because of internal controls. They also frequently have large accounting and I.T. departments to easily calculate the eligibility and amounts for such a subsidy.
But let us compare this to a small owner-managed business like a restaurant for example. The profit margins in restaurants are already sliced thinner than the meat on a charcuterie board. Add to this the extra costs of social distancing and safety precautions, as well as the inconsistency of regulations for being closed, re-opened, and closed again as we navigate the pandemic and restaurants seem like a lost cause for a business owner.
Assuming they are able to still successfully navigate the minefield that COVID19 has placed on their livelihoods, many restaurants have dozens of part-time staff, including family members.
So right away we have a glaring difference: relatives.
The rules in CEWS 2.0 has not reduced any of the requirements for calculations to be made with respect to relatives working in the business. Relatives must have been being paid as a wage employee during one of a few optional calculation periods prior to March 15, 2020 to be eligible for any of the CEWS.
Do you remember TOSI?
TOSI basically was designed so you could only income split dividends with related persons under a complex set of strict rules.  Even though restaurants are considered "food services", the Canada Revenue Agency (CRA) and Finance have in Example 4B of their TOSI explanatory notes an example of a restaurant which would not be considered a service. In doing so, they sent the message to continue to pay yourselves in dividends if you run a family owned restaurant.
As a result, family owned restaurants continued to do just that.
Fast forward to 2020 and you now have family members working in a low margin business, with no support for their dividend remuneration under CEWS 1.0 or CEWS 2.0.
Even if the small business owner was one of the lucky fortune tellers that decided to pay themselves wages, they still have to do a baseline calculation (two different ways – weekly or bi-weekly – for each claim period) just to figure out how much they might be able to get.
Keep in mind the bi-weekly periods are the periods that were set by finance, not the period you may already be using for your payroll cutoff.
Now we have the part-time restaurant staff in my example. The family business now must calculate the average weekly earnings of each individual staff member during the claim period to figure out what the maximum amount of benefit is.
To make it better, the bookkeeping records better be pristine and accurate on a month to month basis, rather than on an annual basis like many, if not most, small businesses do.
Enter in that sale on the 1st of this month instead of the 31st of last month, and you could be looked at as "gaming the system".
If you are a late-night pub restaurant, make sure that you are closing out the tills at 11:59pm on the 31st of the month – or your numbers would be inaccurate and you could be called a "tax cheat."
I can't wait for the Halloween pub crawls this year, when the weekly earnings of those late-night pub staff will have to also be cut off at midnight Saturday, October 31st. At least there will be plenty of mask wearing that night.
So, we now have increased the compliance costs for the small restaurants for monthly reporting, weekly payroll calculations, overnight cutoffs on month-ends, and special treatment for relatives of the business.
It doesn't take a tax specialist, a cost-accounting CPA, or a PhD in mathematics to figure out that this is going to cost more per employee in overhead costs to the small family business in comparison to the large public corporation.
While I am more than happy to receive money from my clients for doing the immense research and calculations that will be required, the fact remains for the small business owner, is all of this extra work and compliance cost worth it in the end?
Sadly, you will not know if it is worth it, until after you have put in the work to calculate it.
If you happen to be one of the lucky ones that qualifies, you will then have to track the amount of CEWS you received for each employee separately.
This is because the CRA in question 29 of their Frequently Asked Questions on CEWS said that there will be a new box at the bottom of the T4 required to be filled in for the amount of CEWS received for that employee.
But what about my earlier statement that CEWS will impact businesses for years to come? With your calculation and compliance is going on until the end of February 2021 with the addition of the T4 box, does it end there?
February 2021 will just be the beginning. This will begin the audits of the CEWS claims (if they have not already started).
Since the CEWS is required to be reported on the 2020 T4 slips filed by the business in February 2021, would it be fair to say that the three-year tax compliance clock only begins at that time?
This means from now until February of 2024 you can expect to have a call from (likely the payroll audit division of) the CRA to take a look at:
your weekly employee wage calculations;
the monthly revenue calculations;
the monthly cut-offs;
the timing of your invoices;
the CEWS amounts allocated to individual staff members; and
the scrutiny of amounts paid to relatives;
All while you have the joy of having an internal debate with yourself on whether to pay your tax specialist to deal with them, or to try and go at it alone and confused.
July 2017 – TOSI
July 2020 – CEWS 2.0
I wonder what July 2023 will bring.
This article was originally published on July 23, 2020.
—
Cory G. Litzenberger, CPA, CMA, CFP, C.Mgr is the founder of CGL Strategic Business & Tax Advisors (CGLtax.ca). Cory is an advocate for small business in his role as Alberta Governor for the Canadian Federation of Independent Business (CFIB); converts legislation into layman terms for fun; and provides Canadian tax advisory services to other CPA firms across Canada; opinions are his own.
Biography of Cory G. Litzenberger, CPA, CMA, CFP, C.Mgr can be found here.
My European Favourites: Český Krumlov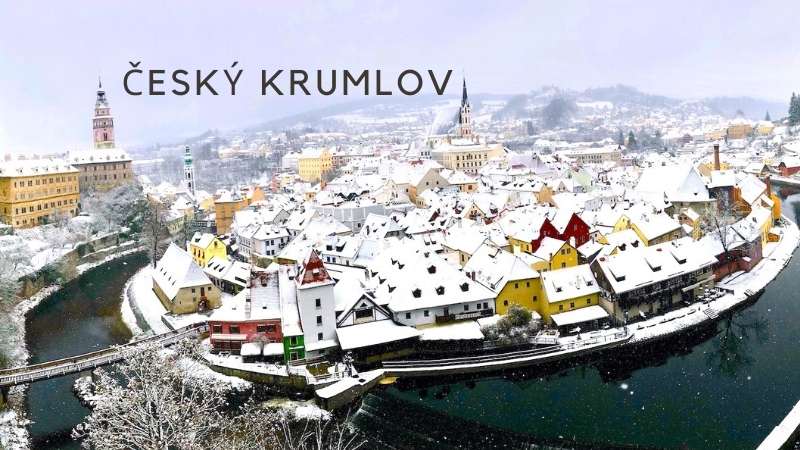 Český Krumlov is the most picturesque medieval town in the Czech Republic, and one of the best small town destinations in Central Europe. Český Krumlov is located in the South Bohemia Region of the Czech Republic about a two hour drive directly south from Prague and only thirty minutes from the nearby city of Ceske Budejovice. It is only about thirty kilometers from the Austrian border, and Linz is only an hour away. It is a natural stop from Prague to Salzburg, and we frequently stay in Ceske Budejovice, where many of our hockey groups play games or train at former NHL and Czech hockey star, Jaroslav Pouzar's arena.
Český Krumlov's old town, a UNESCO World Heritage Site, is nestled in between a meandering river and is surrounded by lush green hills and a towering castle above. With narrow cobblestone streets and a mixture of baroque and renaissance architecture, this could be the backdrop to any fairytale.
After we enter the town, we will park our bus across the street from a little park, called the Deer Garden, that is dwarfed by the back side of the Český Krumlov Castle. To get up to the castle, there is a path at an incline just on the right of the park or there are stairs up to the castle located at the back right of the park.
Once you reach the top, on the right you will find the eleven hectare castle garden. The garden includes a cascade fountain, an outdoor amphitheatre with a revolving auditorium, the Bellaria summer palace and the castle's winter riding hall, which is now used to host special events.
If we go left instead of going into the park, a few steps away is a small gated entrance to a terrace that you should not miss. The terrace offers a spectacular panorama of the river, the town below, the castle on the left and the surrounding area. Your camera will be busy here and, at times, you will have numerous people jockeying for position to get that perfect shot. Please note that the terrace is not always open in the evening.
Český Krumlov Castle
The Český Krumlov Castle dates back to 1240 when it was built by the Witigonen (Vitkovci) dynasty. In 1302, the Rosenberg dynasty became owners of the castle, and you will see their family's five petalled rose logo at various locations throughout the city. In 1622, the castle was transferred to the Austrian Eggenberg family who expanded the castle, including adding the unique baroque theatre that bears their name. Today, the local brewery in Český Krumlov is named after the Eggenbergs. The Schwarzenberg family took over the castle from 1719 until 1947 when it was transferred to the Czechoslovak state. The castle complex, with five courtyards, is listed as a Czech National Monument and is listed on the UNESCO World Heritage List.
What would an old castle be without a good ghost story? In medieval times, the appearance of a White Lady during the day or night was an omen that someone in the family would soon die. At the Český Krumlov Castle, legend has it that the castle is haunted by their own White Lady, Perchta of Rosenberg. Her husband treated her poorly and on his death bed he asked her for forgiveness. She refused and her husband cursed her. Since her death, her ghost has haunted her former husband's estates including the castle.
When we leave the photo terrace, we cross the fifth castle courtyard surrounded by the baroque castle theatre and the renaissance house to the white and grey Cloak Bridge. The bridge, which offers more great views of the old town and river, has three stories above the arched walkway that connect the castle to the theatre.
Entering the area called the Upper Castle, we pass through two small courtyards, named the fourth and third castle courtyards. The courtyards' facades were painted in the 16th and 17th centuries. The frescoes painted on flat walls use the "trompe–l'oeil" technique to create the optical illusion that the walls are three-dimensional brick with intricate stone decorations and inlayed statues. The "Upper Castle's" renaissance interiors are palatial with an important collection of paintings, tapestries and furniture. The castle's underground foundations, called the Wenceslas Cellars, are a labyrinth of pillars and arches. Exiting the third courtyard, we go down a steep and windy passage way, which may have been used for vehicles.
Arriving at the second castle courtyard, we find the Burgrave's house from 1578. The Burgrave, or "Count", was the governor of the town, with judicial and military powers bestowed on him by the Holy Roman Emperor. From 1742-1948, the lower floor of the Burgrave's house was used to house the Schwarzenberg grenadier guard.
The courtyard has a stone fountain from 1641 in the middle and the colorful castle tower in the corner. The tower and the adjoining "Hradek" building are the two oldest parts of the castle. If you climb the tower, you will get amazing views of the castle and the town.
To access the first courtyard, we cross a small bridge that has a Bear Moat below. There have been bears in the moat since 1707, and most times we can see them walking around or eating their vegetables and fruit. Unfortunately, we don't always see them as they like the area under the bridge. This is the largest courtyard and was used as an agricultural area and animal enclosure. We leave the castle through the Red Gate and continue until we reach the Latrán street where we turn right. A few meters away on your left is the entrance to the Monastery. 
Monastery of the Minorites
After the castle, the monastery is the second largest historic complex in Český Krumlov. The medieval monastery was founded for the brothers and sisters of the order of St. Francis of Assisi in 1350. St. Francis gave the name "Friar Minor" or "Minorites" to the Franciscans. The order of St. Clare, "Poor Claires" or the "Clarissas," is the name of the female branch of the Franciscans. The monastery church located in the center of the complex separates the convents of the Minorites (here from 1357-1950) and Clarissas (here from 1361-1782).
 Latrán Street and Lazebnicky Most
The renaissance area just outside the castle and across the river from the old town center was once the home of castle servants. Today the cobble stone Latrán Street's colorful houses are full of shops, cafes, restaurants and artist galleries. Just off the Latrán, you will find artist workshops featuring paintings, iron works, statues and furniture. Some of these artist workshops are decorated with interesting murals.
Undoubtably, you will be hit by the sweet aroma of the chimney cake or Trdelník. The Trdelník is a rolled dough which is wrapped around a thick spit, baked over hot coals and topped with sugar, walnuts and sometimes cinnamon. You can find variations of this treat throughout the Czech Republic, Slovakia and Hungary.
Connecting the Latrán street to the old town is the wooden Lazebnicky bridge with a large crucifix in the middle. Form the bridge, you have a magnificent view of the castle above, the Vltava river meandering its way around the town, and the riverfront houses and restaurant patios of the old town.
Historic Old Town
Once you cross the bridge, if you go forward on the Radniční street for about a hundred meters you will arrive at the Town Square. Instead, we will turn right and take the curved Dlouhá Street with interesting cafes, restaurants and hotels. At the end of the Dlouhá street, we arrive at the Široká street. Turning right we will come to the old mill where we can see the waterwheel still turning and we get another great view of the castle. We continue in the other direction leisurely making our way down the wide and vibrant Široká street until we reach a junction where three streets meet. This is a very picturesque little square with colorful buildings decorated with frescoes.
Only a few meters away from this junction, we find ourselves in the Český Krumlov town square or Náměstí Svornosti. The square has served not only as a market in medieval times, but also as a place of execution. The large white building with renaissance arcades is the 16th century Český Krumlov Town Hall. The four coats-of-arms painted on the façade of the building are those of the Eggenbergs, the Schwarzenbergs, the town and of the Czech state of Bohemia. Like many towns in the Czech Republic, the square has a Marian Plague Column with a fountain at the center. The plague columns give thanks to the Virgin Mary for the end of the plague that killed many throughout Europe in the 17th century. The beautiful buildings adorned with stucco decorations and frescoes around the square once belonged to the town's upper class and have been restored to their original splendor.
Church of St. Vitus
From the town square you will see the 19th century spire and tall roof of the Roman Catholic church of St. Vitus. A short climb up Horní Ulice street you will reach the church entrance. The gothic church has a white interior with an impressive vaulted ceiling supported by stone columns. The tall but clear gothic windows allow light to flood the nave and they push your eyes upwards to the magnificent ceiling. Dating back to the 13th century when the site became a place of worship, the church has undergone a few additions and changes over the years. The church is the burial place of notable Bohemian families including generations of the aforementioned Rosenbergs and Schwartzenbergs.
Not far from the church is a little garden called the Seminární Zahrada, or the Seminary Garden. The garden is part of the Regional Museum, which used to be a seminary for the Jesuits. Like the terrace by the castle, this garden is one of the best spots in town to get that spectacular panoramic photo. The castle and tower are prominent in the background, seemingly rising above a sea of the red tiled roofs below.
Rafting on the Vltava
As you leave the old town back to the parking area, you will cross the Lavka pod Zamkem wooden bridge which leads to the Deer Garden. The bridge offers a few more photo opportunities of the river, the castle and the Cloak Bridge. One of the most interesting things to see from the bridge is the wier on the Vltava River that has a spot on the right for rafters to slide down from the higher water level to the lower level. Rafting is very popular, and in summer months you will see raft after raft leisurely floating down the river. The Malecek Rafting company offers canoe and raft rentals with trips of various durations from a thirty-minute trip in the city center all the way to half-day and full-day trips further down the river. They also offer a fifty-minute historical cruise on a twelve-person wooden raft. In the middle ages and beyond raftsmen used the Vltava to transport goods and raw materials like wood and salt. Today, people can enjoy this experience in amazing surroundings.
Český Krumlov has many small museums worth visiting. My favourite is the Museum of Commerce (Muzeum Obchodu) located in the old town just as you cross the Lazebnicky bridge. The museum has recreated shop interiors, shop machinery and advertising from the early 1900s. Individual packaging of products, like we are used to today, was non-existent. They have a great display of metal dispensary containers where customers would get their coffee beans, sugar, flour or other goods. They also have old style metallic advertising signs for sale. Across from that museum, there is an antique shop with very unique items and next door is the Fairytale House & Puppet Museum.
Other museums you may want to visit in Český Krumlov include the Museum Fotoatelier Seidel, the Egon Schiele Art Centrum, the Moldavite Museum (Muzeum Vltavinu), the Regional Museum and the Torture Museum. There are many other little museums around town worth visiting. Nearby, hikers enjoy climbing the 1,084 meter high Mount Klet' and guided tours of the Graphite Mine.
Český Krumlov is the second most popular tourist destination in the Czech Republic. I have been to this medieval town numerous times with my tour groups and I am always excited to include it in my itineraries.
Explore Europe With Us
Azorcan Global Sport, School and Sightseeing Tours have taken thousands to Europe on their custom group tours since 1994. Visit azorcan.net to see all our custom tour possibilities for your group of 26 or more. Individuals can join our "open" signature sport, sightseeing and sport fan tours including our popular Canada hockey fan tours to the World Juniors. At azorcan.net/media you can read our newsletters and listen to our podcasts.
Images compliments of Paul Almeida and Azorcan Tours.
Click below to read Paul's sobering story about Canada's role in WWI.
Open letter to Canada's Premiers calling for pivot in response, end to lockdowns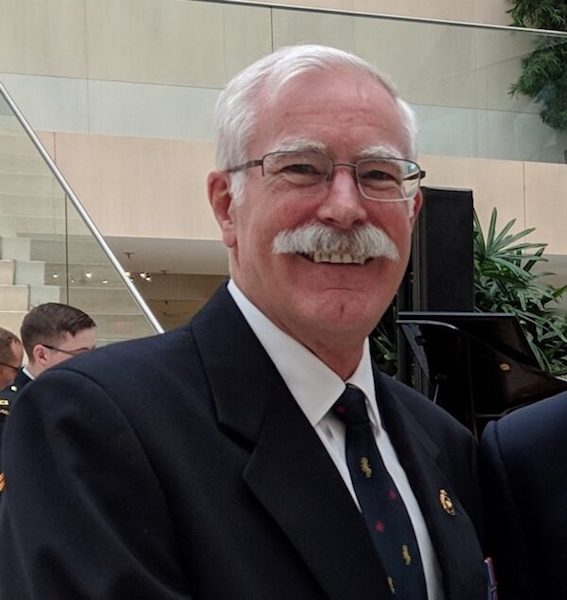 Premiers,
It has been over one full year since the declaration of the Pandemic. SARS CoV-2 has been in Canada much longer than that, as you well know.
You are responsible for the response in each of your jurisdictions.  While the Medical Officers of Health (MOH) are equally responsible for the advice they have given, you personally were elected to lead. They were not.
Your own statistics prove that for people under the age of 60, SARS CoV-2 is not something to be feared. In one full year, people under the age of 60 are twice as likely to die from a heart disease. For people 20 – 40 years old, they are five times more likely to die in a car accident. Worldwide 2.54 million people die from Pneumonic annually. SARS CoV-2 has killed under 2 Million in a year. The risk from SARS CoV-2 has been widely exaggerated, by you, your MOH and the media.
https://www.frontiersin.org/articles/10.3389/fpubh.2021.625778/full
For people over 60, your approach has failed our seniors.
Canada has ranked last in the Organization of Economically Developed Countries (OECD) in care of those most at risk to SARS CoV-2. Over 96% of all reported SARS CoV-2 deaths were in our seniors. Even Canada's Chief Medical Officer of Health admitted this is Canada's shame.
https://www.ctvnews.ca/health/coronavirus/we-failed-the-most-vulnerable-dr-tam-s-biggest-takeaway-after-a-year-of-covid-19-1.5345393
Your use of "lockdowns" did not save over 21,000 of our seniors. It failed them.
https://www.msn.com/en-ca/news/canada/canadas-nursing-homes-have-worst-record-for-covid-deaths-among-wealthy-nations-report/ar-BB1f76sw
The use of Non-Pharmaceutical Interventions (NPIs) which we now call "lockdowns" was known to have little effect on the spread of infectious diseases long before SARS CoV-2 arrived. In fact, the World Health Organization (WHO) assembled the best infectious disease doctors in the world to write the 2019 version of "Non-Pharmaceutical Public Health Measures". If you read the document, for a Pandemic of the severity of SARS CoV-2, most of these measures were not recommended for use. Yet we used almost all of them.
https://apps.who.int/iris/bitstream/handle/10665/329438/9789241516839-eng.pdf
Top infectious disease doctors in the world have proven in repeated detail peer reviewed research papers all over again that "lockdowns" do not have significant impacts on either the spread or deaths for SARS CoV-2. Yet you and the media constantly tell us they do. But one of the many in depth studies found: "While small benefits cannot be excluded, we do not find significant benefits on case growth of more restrictive NPIs. Similar reductions in case growth may be achievable with less‐restrictive interventions".
https://onlinelibrary.wiley.com/doi/10.1111/eci.13484
https://off-guardian.org/2021/03/23/lockdown-one-year-on-it-doesnt-work-it-never-worked-it-wasnt-supposed-to-work/
What is also know is that "lockdowns" cause terrible collateral damage. The damage to Canadians Mental Health, Societal Health, Children's Education and Social Development, Patients with other Severe Illnesses and to our National Economy (Federal and Provincial/Territorial) will continue, until you remove and promise never to inflict "lockdowns again. These impacts and deaths seem not to be considered in any cost benefit analysis by you or your MOH.
Many of the world's experts have tried to help target the response to SARS CoV-2 to save the most vulnerable, while minimizing the effects on the rest of our population. You have ignored these experts. In fact, most of these experts have been completely censored by you, your MOH and the media.
Please read the attached Paper, "One Year of COVID-19 Pandemic Response in Canada". The Paper states what we had collectively planned to do in a Pandemic, what we have done, and how to pivot out of our failed response.
It is time to stop.
Listen to all expert voices.
Pivot.
Thank you for your time.
David Redman
Lieutenant Colonel (Retired)
Former Head of Emergency Management Alberta
One Year of COVID-19 Pandemic Response in Canada March 31, 2021
David Redman
Former Head of Emergency Management Alberta
Emergency Management
Pandemics happen continuously. Since 1955, this is the world's fifth pandemic. In the next fifty-five years there is going to be five more. We have never responded to a pandemic like we responded to COVID-19.
It must be clear that a pandemic is not a Public Health Emergency, it is a Public Emergency because all areas of society are affected: public sector, private sector, not- for-profit sector, and all citizens.
In Canada, we have an Emergency Management Process that we normally use in a pandemic. We have pre-written Pandemic Response plans. These plans were written incorporating the hard lessons learned from previous pandemics.
Part of the lessons learned from previous pandemics is contained in the World Health Organization (WHO) "Non-pharmaceutical public health measures for mitigating the risk and impact of epidemic and pandemic influenza" dated 2019.
https://apps.who.int/iris/bitstream/handle/10665/329438/9789241516839-eng.pdf
This document included the world's best studies and information on the use of 15 separate non-pharmaceutical interventions (NPIs). The use of these NPIs was discussed in the development of the existing Provincial Plans.
The 2019 WHO document was known, or should have been known, by all Medical Officers of Health in Canada. The use of each of the NPIs was dependant on the severity of the pandemic. Even in a High or Extraordinary Pandemic the use of all or most of these NPIs at the same time was not envisioned.
Prior to the use of each NPI, the Federal and Provincial/Territorial governments needed to demonstrably justify how each NPI would protect the life of Canadians. Some of the NPIs were not recommended for use in any pandemic, including:
Contact Tracing (not recommended after first two weeks)
Quarantine of Exposed Individuals
Entry and Exit Screening
Border Closures
One Year of COVID-19 Pandemic Response in Canada March 31, 2021
David Redman
Former Head of Emergency Management Alberta
Some of the NPIs were recommended for use only as a last resort, including: • Workplace Measures and Closures
Despite this, they were used as a first resort.
Some NPIs were not recommended for a pandemic with the severity of COVID-19, including:
School Measures and Closures
Face Masks for Public These recommendations were ignored.The lack of any attempt to publicly demonstrate a cost benefit analysis based on life and impact on lives shows a complete disregard for "Due Diligence" by both our Medical Officers of Health (MOH) and our Premiers.

In summary on NPIs, the collateral damage from the use of each NPI needed to be justified in a cost benefit analysis, showing not only what life saving could be expected, but what the short-term and long-term impact on lives would be. Further, it needed to be demonstrably shown why the WHO recommendations were ignored. This was never done for any of the NPIs invoked.

The aim of the pre-written pandemic plans is to allow our leaders to rapidly minimize the impact of a new pandemic on our society. The four goals of the pandemic plans are clearly defined:

• Controlling the spread of influenza disease and reducing illness (morbidity) and death (mortality) by providing access to appropriate prevention measures, care, and treatment.

• Mitigating societal disruption in Alberta through ensuring the continuity and recovery of critical services.

• Minimizing adverse economic impact.

• Supporting an efficient and effective use of resources during response and recovery

https://www.alberta.ca/pandemic-influenza.aspx#toc-1

The purpose in writing these plans in advance is to ensure the government could rapidly advise the public of the scope of the new hazard and publicly issue a complete written plan to address it. That way the public can see the entire plan, see the phases of the plan, and all steps that will be taken. The public understands their role in the plan. The response to the pandemic would then be coherent.

This has not happened.
One Year of COVID-19 Pandemic Response in Canada March 31, 2021
David Redman
Former Head of Emergency Management Alberta
The Canadian Response – Not Based on Emergency Management
The Canadian response to COVID-19 has been incoherent, constantly changing, and with no plan. The sole focus on COVID-19 case counts led to a completely flawed response trying to deal only with the first pandemic goal, and failing.
In February and March 2020 we knew that over 95% of the deaths in China and Europe were in seniors, over the age of 60, with multiple co-morbidities.
One Year of COVID-19 Pandemic Response in Canada March 31, 2021
David Redman
Former Head of Emergency Management Alberta
We should have immediately developed options for the protection of concentrations of our seniors over 60 with co-morbidities. Our Long Term Care (LTC) homes should have developed and offered quarantine options, for both the residents and the staff.
In our first full year of COVID-19 in Canada, 96% of our over 22,800 deaths have been in seniors, over the age of 60, with multiple co-morbidities. See Figure 5 in link below, updated weekly by Health Canada.
https://health-infobase.canada.ca/covid-19/epidemiological-summary-covid-19- cases.html
That is over 21,890 deaths. It is likely that thousands of these deaths could have been avoided, as over 80% of the deaths in the first wave occurred in LTC homes.
After one full year, we stand at 73% of the 22,880 deaths in LTC homes, 16,700 of our seniors. Our country ranked last in the OECD for protecting our seniors.
https://www.msn.com/en-ca/news/canada/canadas-nursing-homes-have-worst-record- for-covid-deaths-among-wealthy-nations-report/ar-BB1f76sw
This may have cost $2 billion, but could have saved over 16,700 lives as 73% of Canadian deaths have been in LTC homes in the first year of COVID-19. Instead we locked down healthy Canadians and our businesses and spent well over $240 billion to force over 8 million healthy Canadians to stay at home. The cost mounts daily.
https://www.cbc.ca/news/canada/tracking-unprecedented-federal-coronavirus-spending- 1.5827045
We did not need to follow the failed lock down practice of China or Europe. Lockdowns have not saved 21,890 of our Canadian seniors. We knew who was most at risk and had time to provide the option of quarantine for our seniors, both in LTC homes and in society. Instead, we sacrificed our seniors.
https://www.cnn.com/2020/05/26/world/elderly-care-homes-coronavirus-intl/index.html
In June 2020, the Canadian Institute for Health Information reported that Canada had a higher
proportion of COVID-19 deaths within LTC settings than other OECD countries included in its
comparison. At that time, deaths in Canadian LTCs from COVID-19 were at 81% of the total, while
OECD countries reported LTC COVID-19 deaths of 10-66% (average of 38%) of their totals.
The CBC News analysis has tracked $105.66 billion in federal payments to individuals; $118.37
billion that has gone to businesses, non-profits and charitable organizations; and a further
$16.18 billion in transfers to provinces, territories, municipalities and government agencies.
One Year of COVID-19 Pandemic Response in Canada March 31, 2021
David Redman
Former Head of Emergency Management Alberta
Our leaders and doctors constantly tell us we are in danger of overwhelming our medical system. If we had acted to quarantine our seniors' long term care facilities, our hospital capacity would not have been challenged, as 71% of our hospital beds and 64% of our ICU capacity continue to this day to be filled with seniors. See Figure 5 in link below, updated daily by Health Canada.
https://health-infobase.canada.ca/covid-19/epidemiological-summary-covid-19- cases.html
We would not have needed to stop other medical procedures.
https://lfpress.com/opinion/columnists/goldstein-canadas-medical-wait-times-longest- ever-because-of-covid-19
We should never have forced healthy medical staff to self-isolate. We should have made rapid testing a priority for all orders of government.
We ignored the other three goals of our pre-existing pandemic plans:
• Mitigating societal disruption in Alberta through ensuring the continuity and recovery of critical services.
• Minimizing adverse economic impact.
• Supporting an efficient and effective use of resources during response and recovery
Ignoring these three goals and following a failed lockdown response has caused massive collateral damage in terms of deaths and long-term effects on our population. Collateral damage, largely ignored by mainstream media, includes but is not limited to:
Societal health,
Mental health,
Other health conditions,
Children's education and social development,
Economic healthhttps://pandemicalternative.org/ https://collateralglobal.org/

We are told that lockdowns (i.e. the persistent use of NPIs) has decreased the spread and deaths from COVID-19. Therefore, it is assumed that the collateral deaths are somehow justified. Nothing could be further from the truth.
One Year of COVID-19 Pandemic Response in Canada March 31, 2021
David Redman
Former Head of Emergency Management Alberta
We knew from the WHO 2019 NPI document cited earlier that the use of most NPIs have little effect on the spread of a virus. It was a lesson learned. Unfortunately, it had to be proved again through studies by some of the best infectious disease doctors in the world. One such study on the spread of COVID-19 is quoted:
"European Journal of Clinical Investigation
Assessing mandatory stay‐at‐home and business closure effects on the spread of
COVID‐19
Methods
We first estimate COVID‐19 case growth in relation to any NPI implementation in subnational regions of 10 countries: England, France, Germany, Iran, Italy, Netherlands, Spain, South Korea, Sweden and the United States. Using first‐difference models with fixed effects, we isolate the effects of mrNPIs by subtracting the combined effects of lrNPIs and epidemic dynamics from all NPIs. We use case growth in Sweden and South Korea, 2 countries that did not implement mandatory stay‐at‐home and business closures, as comparison countries for the other 8 countries (16 total comparisons).
Conclusions
While small benefits cannot be excluded, we do not find significant benefits on case growth of more restrictive NPIs. Similar reductions in case growth may be achievable with less‐restrictive interventions."
https://onlinelibrary.wiley.com/doi/10.1111/eci.13484
Further comment on deaths from COVID-19 and non-lockdown countries compared to lockdown countries:
https://off-guardian.org/2021/03/23/lockdown-one-year-on-it-doesnt-work-it-never- worked-it-wasnt-supposed-to-work/
COVID-19 has followed the annual seasonal infection curve almost exactly, in spite of lockdowns in our country. Our MOH and Premiers take credit for the seasons when it is in their favour and blame their citizens when seasons dictate "exponential increases". Our Premiers and MOHs continue to abandon our Emergency Management Process and give in to fear.
One Year of COVID-19 Pandemic Response in Canada March 31, 2021
David Redman
Former Head of Emergency Management Alberta