Central Alberta Child Advocacy Centre 50/50 Cash Lottery is Back!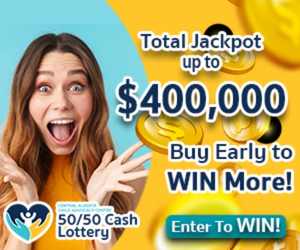 The highly anticipated Central Alberta Child Advocacy Centre 50/50 Cash Lottery is back with even more chances to win!
This year, the jackpot is set to $400,000, with the winner taking home half! Plus, the Central Alberta CAC has added an additional early bird drawing, bringing the early bird prize total to four all-cash prizes of $1,000, drawn weekly in December. All in if purchased before the first Early Bird deadline, entrants have 4 chances at $1,000 dollars, PLUS a chance at the Grand Prize Draw with a sell-out take-home winnings of $200,000!. Tickets start at just $10.
Early Bird Deadlines: December 2, 9, 16, 23.
The Central Alberta Child Advocacy Centre's 50/50 Cash Lottery raises much-needed funds to support their services and programs; supporting our community's most vulnerable. Each year, the Centre supports hundreds of children from across Central Alberta who have experienced abuse. The Central Alberta CAC provides a safe space for these children, a place with the goal for a child to only have to share their story once – eliminating the chance of revictimization and helping them through their journey of healing one step at a time.
Mark Jones, the CEO of the Central Alberta Child Advocacy Centre, is once again thanking Albertans for their generosity, and for facilitating strong partnerships over the years.
"Through the Loyalty campaign, we've been able to raise over $100,000 already! The success of last years' lottery allowed us to help more children and families from across Central Alberta. To date, we've helped nearly 1800 children, and our advocacy team has worked tirelessly to protect and support the youths that come forward. From disclosure to triage and court appearances, our advocacy team has been working around the clock. This year has been especially difficult, with October and November being some of the busiest months with the most extreme and complex cases we have yet to see. So, we hope people will consider buying a ticket to help us help these kids." – Mark Jones, CEO
Tickets are available online at www.cacac5050.ca and will be emailed to the purchaser. You can also call the Centre directly to purchase tickets at 587-272-2233. Lottery license number: 578482.
The CACAC 50/50 Cash Lottery final deadline is February 4th, 2022 at 11:00pm and the draw will take place on February 10th, 2021 at 11:00am.
Together, we can end child abuse. Purchase your ticket today to support the CACAC and the children of our community.
The Central Alberta Child Advocacy Centre is also looking for opportunities to sell their 50/50 Cash Lottery Tickets on location. If you have an event or location you would like to host the CACAC at, please contact Jodie at [email protected] or call 587-272-2233.
About CACAC: The Central Alberta Child Advocacy Centre is a not-for-profit organization rooted in the protection and recovery of today's most innocent and vulnerable – our children. The Centre is comprised of a collective that is driven by the courage to support children, youth, and their families affected by abuse, enabling them to build enduring strength and overcome adversity.
We work in a collaborative partnership with the Central Region Children's Services, Alberta Health Services, Alberta Justice, Alberta Education, the Central Alberta Sexual Assault Support Centre and the RCMP. Together we harness our collective courage to provide children with supported recovery.
For more information on CACAC, please visit: centralalbertacac.ca
Senate Reform needed sooner than later for the sake of national unity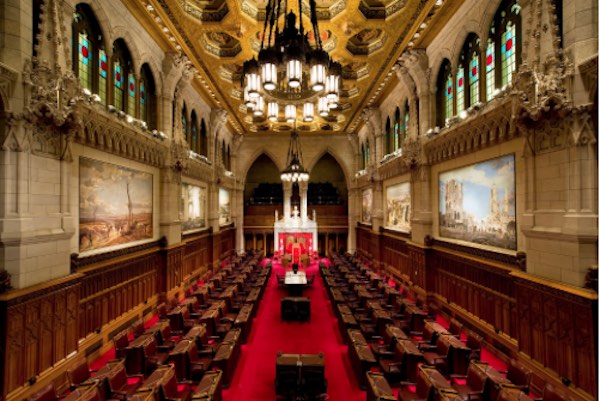 Real Equality For Provinces
Last week I wrote to you all about how some provinces are more equal than others when it comes to seats in the House of Commons.
You can refer back to last week's email for the full details, but here's a quick summary:
In theory, seats are distributed across the country based on the populations of the provinces but, in practice, a number of provinces receive "bonus" seats to make things "fairer" for them.
Quebec gets 6 bonus seats, while some of the smaller provinces receive a few too, and once all the political favours are handed out, at the extreme end of things, we end up with Prince Edward Island having one seat per 40,000 voters, while Alberta, British Columbia, and Ontario have one seat per 120,000.
Despite this, Quebec politicians want Quebec to not lose seats when the re-calculation of population is done and, in fact, the Bloc Quebecois has asked for a guarantee that Quebec will have at least 25% of the seats in the House of Commons, no matter their population.
The debate over seats in the House of Commons exposes a fatal structural deficiency in confederation, where the east demand to be able to maintain the power they hold, despite the fact that the west's population has grown at a much faster rate.
Clearly, they're not actually interested in democracy, they're interested in power, but despite all this, Quebec's position does actually contain a nugget of validity – yes, really!
One of Quebec's primary concerns is to protect itself from overreach by the federal government in Ottawa, and on that point, Alberta agrees (even if we'd do far different things if we were left alone by Ottawa).
But the place to protect provincial rights is the Senate, not the House of Commons.
The House of Commons represents the people, and so should have seats distributed evenly by population, so every Canadian has an equal say.
The Senate should represent the provinces, and so should have seats distributed evenly by province, so every province has an equal say.
Instead, Senate seats are currently assigned on a regional basis:
24 seats for Ontario
24 seats for Quebec
24 seats for the Maritime provinces
24 seats for the Western provinces
6 seats for Newfoundland and Labrador
3 seats for the territories (1 each)
Obviously, this distribution is based on politics not on fairness, and if we ever want a Senate that can act as a real check on the power of the federal government on behalf of the provinces, then the seats must be distributed evenly.
Earlier today, federal Conservative Party leadership candidate Pierre Poilievre said that he supports provinces electing Senators and that, as Prime Minister, he would appoint Senators elected by provinces, rather than appoint political friends and allies as Prime Minister Justin Trudeau has done up until now.
But Poilievre also said that Senate reform was unlikely as, in order to achieve Senate reform:
"We'd have to open the constitution, which would begin a whole new can of worms about every other grievance that people have with the constitutional structure of the nation."
Poilievre is right that Senate reform would require opening up the constitution, but this doesn't mean that we should shy away from doing it.
It's long overdue for Canada to make significant changes to update an institution that has a fundamental bias against western Canada, and one of those changes must be reforming the Senate into an equal, elected, and effective Triple-E Senate.
Elmer MacKay once said:
"If we give the centre of our country superior status to the rest, how will we ever change it? It will be very difficult and may destroy us one way or another, because although we are proud Canadians, we have a strong attachment and loyalty to our provinces."
This is exactly why provincial equality must be respected in the governance structure of Canada, before national division erodes to the point of no return.
An elected Senate with effective powers and an equal number of Senators per province is the key to preventing this erosion.
It's time to renew the conversation, re-open the constitution, and restore balance to confederation.
Regards,
The Project Confederation Team
PS: Project Confederation doesn't accept any government funding and never will. We think you should be free to choose, for yourself, which organizations to support. If you're in a position to contribute financially to our important work, you can make a donation here.
Police involved shooting at Ponoka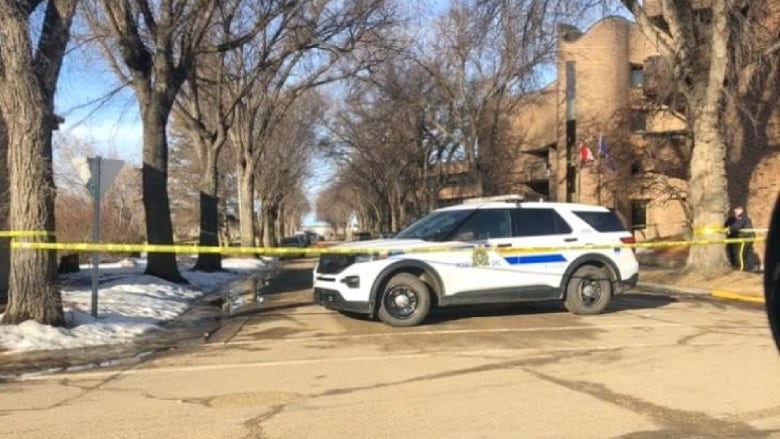 News Release from Ponoka RCMP
Ponoka RCMP officer involved shooting
On Feb. 10, 2022, at approximately 9:35 a.m., Ponoka RCMP received a report of an armed individual approaching the Ponoka RCMP Detachment holding a weapon. A confrontation occurred between the suspect and an officer, during which the officer discharged their service weapon.
Officers on scene provided first aid to the male until emergency medical services attended. The male was airlifted to hospital, the suspect sustained critical injuries as a result of the confrontation.
Our thoughts are with those affected by this event. No RCMP officers sustained injuries during the confrontation.
Ponoka RCMP have contained the area, and the Alberta Serious Incident Response Team (ASIRT) is attending the scene to initiate an investigation into the circumstances of the officer involved shooting.
The RCMP believes in processes that seek the facts and it's important that processes taken to assess the actions of all those involved, including the police, are fair, transparent, and defendable. This is why, as soon as we became aware of this incident, we immediately notified the Director of Law Enforcement and initiated our internal review process. The Alberta Serious Incident Response Team (ASIRT) has been directed to investigate the circumstances surrounding the actions of the police during this investigation.
Independent of ASIRT's investigation, the RCMP's internal review process has been implemented to gather a full account of what took place during this incident. RCMP training, policy, police response, and the duty status of the members involved will be subject to review. The RCMP is, of course, fully cooperating with ASIRT and will not be commenting further on this incident. All media inquiries about this incident should now be directed to ASIRT at 780-641-9099.