Cam says "Cut It Out" but … when?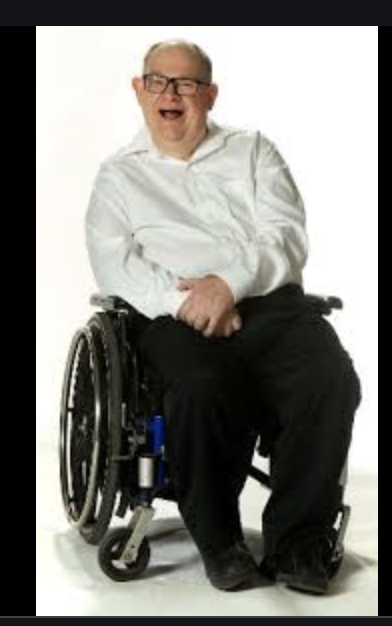 Liberals' decision to invoke Emergencies Act justified, but 'regrettable' it happened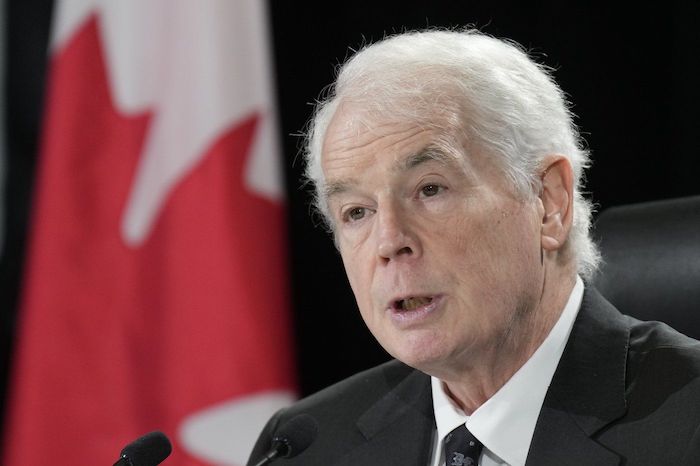 By Stephanie Taylor and David Fraser in Ottawa
The Public Order Emergency Commission said Friday the Liberal government met the "very high threshold" for invoking the Emergencies Act during the weeks-long "Freedom Convoy" protests last winter.
The public inquiry also found that while the protest that blocked borders, clogged streets and led to sharp divides in public opinion was unlike anything the country had experienced, it was not unpredictable — and could have been better managed.
"Had various police forces and levels of government prepared for and anticipated events of this type and acted differently in response to the situation, the emergency that Canada ultimately faced could likely have been avoided," Justice Paul Rouleau, the commissioner of inquiry, concluded in his final report released Friday.
His report, which is more than 2,000 pages, describes in painstaking detail the genesis of the protests, the response by police and different levels of government, as well as the actions of the protesters and the role social media and false information played in fuelling the demonstrations.
The highly anticipated document is the culmination of more than 300 hours of testimony and 9,000 documents entered into evidence during seven weeks of hearings last fall.
The inquiry heard from more than 100 witnesses, including Prime Minister Justin Trudeau and several other cabinet members, senior bureaucrats, protest participants, police and City of Ottawa officials.
The examination was required after the Feb. 14, 2022 invocation of the Emergencies Act, which replaced the War Measures Act in 1988.
Trudeau became the first prime minister to trigger the law, which allowed for temporary measures including the regulation and prohibition of public assemblies, designation of secure places, direction to banks to freeze assets and a ban on support for participants. It was revoked Feb. 23.
Rouleau concluded a series of policing failures and a "failure of federalism" led to protest that spun out of control.
"It is regrettable that such a situation arose here, because in my view, it could have been avoided."
He said most of the emergency measures taken under the act were appropriate and reasonable, while describing others, such as the power to suspend vehicle insurance, as counterproductive.
That particular measure could have been dangerous, the commissioner said. The report said it was viewed as so problematic that the RCMP decided not to provide a list of "designated persons" taking part in the protests to insurance companies.
Overall, Rouleau made 56 recommendations, with 27 directed at how to improve police operations, as well as several aimed at the future use of the act itself and the need for better intelligence-sharing between government and police.
One recommendation was around the act's definition of a threat.
During the hearings last fall, Jody Thomas, Trudeau's national security adviser, along with senior officials, said the Canadian Security Intelligence Service's threshold to determine a national threat under the Emergencies Act "should be reconsidered."
As it stands, the emergency legislation relies on the CSIS Act's definition of "threats to the security of Canada" in its own definition of what constitutes a public order emergency.
But Rouleau says he agrees with the assessments he heard that the definition was too narrow and called for the reference of the CSIS definition of threats should to be removed.
When it comes to how he saw the 'Freedom Convoy' itself, he said it was a "singular moment in history," exacerbated by the COVID-19 pandemic, economic complaints as well as online misinformation and disinformation.
"Having reviewed that evidence carefully, it is apparent that there were signals missed, opportunities lost, and delays created that resulted in a situation in the nation's capital that was far more serious and complex than it might have otherwise been," he said.
Rouleau said he does not accept assertions from different convoy organizers that the protest in Ottawa was lawful and peaceful. He noted that while some protesters had a positive experience "such as honking, drinking and dancing in the streets," residents of Ottawa experienced these as "harassing and intimidating."
"The bigger picture reveals that the situation in Ottawa was unsafe and chaotic," he said.
Rouleau said COVID-19 restrictions ushered in to stem the spread of the coronavirus "had a profound impact on many Canadians" and that the image of the truckers proved to be a "powerful symbol" of hardworking Canadians.
He said the protest, which started in earnest during the final weekend of January, turned into an "occupation" the following Monday when demonstrators refused to budge from downtown Ottawa.
Until that point, Rouleau said, "the protesters had, in effect, been invited to park their trucks for the weekend in various locations in the downtown core."
The report described the leadership of the convoy movement as "fractured and divided," saying nearly all the organizers testified about "various levels of dysfunction and power struggles."
Rouleau said he did not believe Ottawa protest organizers did all they could to stop the harassment and other negative behaviour residents in the city were experiencing.
"While it is important to recognize the presence of controversial and extreme elements at the protests, it should not detract from my findings that many and perhaps most of the protesters sought to engage in legitimate and lawful protests," Rouleau said.
"Their participation alone does not mean that they supported or condoned the conduct of extreme or fringe participants."
When it comes to the relationship between protesters and political leaders in Ottawa, Rouleau said the protesters' pervasive belief in false information about COVID-19 vaccines and government overreach prevented efforts to see both sides engage. But, he said, so did suggestions by politicians in Ottawa that all involved were extremists.
At one point, he focused on how Trudeau had called protesters members of a "fringe minority." It also would have been better for leaders to draw a clearer line between those who were behaving in a reprehensible way, and those exercising their democratic rights.
This report by The Canadian Press was first published Feb. 17, 2023.
Catholic Social Services raises over $3.1 million to help refugees settling in Edmonton, Red Deer and Central Alberta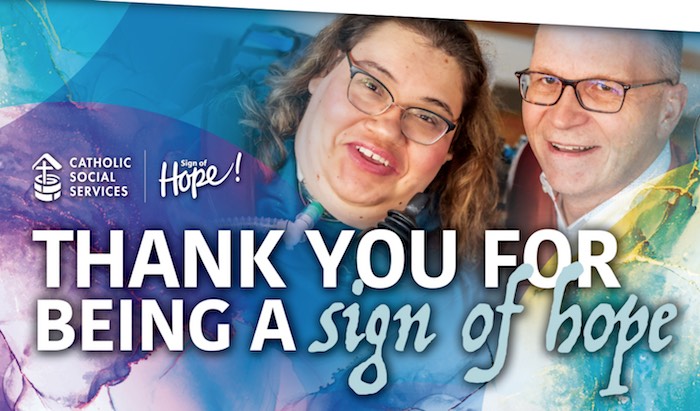 2022 Sign of Hope campaign raises $3.1 million
For the second year in a row, Catholic Social Services surpasses its fundraising goal
Catholic Social Services (CSS) today announced its 2022 Sign of Hope fundraising campaign surpassed its $2.6 million goal and raised $3.1 million for programs and services supporting vulnerable Albertans. This is the second year in a row that CSS has exceeded its goal. In 2021 CSS aimed to raise $2.1 million and brought in $3.3 million. Prior to that, the last time CSS raised more than $3 million in a single year was in 2014.
"We are absolutely overwhelmed and humbled by the support we continue to receive from Albertans," says Dr. Troy Davies, CEO. "We know times are tough for many. We see it every day, in the work we do. That makes the ongoing success of our fundraising efforts all the more meaningful; it tells us Albertans support our work, and believe in CSS's ability to help those who need it most during these hard times."
Sign of Hope, the charitable fundraising arm for CSS, provides funding for more than a dozen programs, including shelters and homes for victims of domestic violence, programs for seniors experiencing isolation and abuse, supports for recently and vulnerably housed Albertans, and refugees fleeing war, conflict, and persecution.
Catholic Social Services is one of the largest providers of social services to vulnerable people in western Canada, serving as many as 20,000 each year. Donations to CSS' Sign of Hope campaign fund programs which are unable to rely on sufficient government funding to meet the demand in the community.
"We have seen an increase in demand for nearly every service we provide," says Dr. Davies. "At the same time, the needs of the clients we serve have grown increasingly complex."
In 2022, donations to Sign of Hope allowed Catholic Social Services to:
Provide emergency relief to 2,300 refugees and 2,500 Ukrainian Nationals arriving in Edmonton, Red Deer, and other communities across central Alberta.
Offer safety and support to 430 women and their children escaping domestic violence, at two shelters and one transitional housing program.
Help 56 formerly homeless individuals remain housed.
Provide mental health support and counselling services to 1,200 individuals and families in Edmonton.
And, offer supplemental funding to countless other programs, touching nearly every area in which the agency operates.
"While this is a 'good news story,' it is not the end of the story," says Dr. Davies, of the Sign of Hope campaign's success. "This is our calling to work harder, and keep pushing to raise more, because we know how many people are counting on us to do so."
Sign of Hope accepts donations throughout the year and runs a dedicated fundraising campaign each fall, from September to December. Anyone interested in donating can do so online at cssalberta.ca or by calling 780-439-HOPE(4673).
Background:
The Sign of Hope campaign funds multiple Catholic Social Services' programs each year including shelters and supported housing for vulnerable women and children, subsidized counselling services, supports for seniors experiencing abuse, supports for new immigrants and refugees, and supports for the recently housed.
For 60 years, CSS has been providing help to the most vulnerable. Today, CSS works in three priority areas, serving newcomers to Canada, serving individuals with disabilities, and serving individuals, children, and families. Each year, more than 21,000 Albertans in 12 communities across central Alberta, are uplifted and empowered through CSS.