CAM HAS STARTED THE C-C-C-C-C-C-C.. FIND OUT MORE!
Red Deer MP's drill the federal government on vaccine mandates and the plan to eliminate Western Canada's oil and gas industries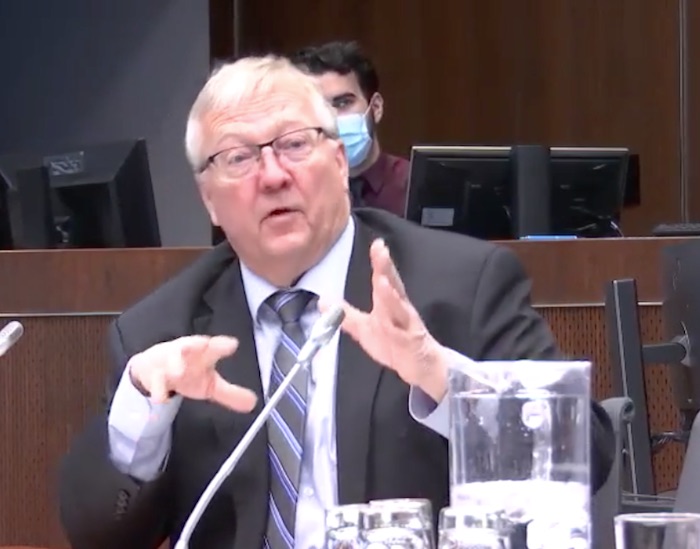 Red Deer's MPs have been flexing their opposition muscles this week. Earl Dreeshen and Blaine Calkins found themselves in the middle of some tense exchanges during question period and in committee meetings. Emotions in Ottawa have been high for months as a number of issues seem to be reaching the boiling point.
Regarding vaccine mandates and covid restrictions, Canada finds itself among only a few countries on the planet which has not dropped travel restrictions against its own citizens. MP Blaine Calkins offered a stinging rebuke and a pointed question which Liberal MP Adam Van Kouverden replied to by quoting a recent study by some Canadian scientists who set out to defend vaccine mandates with mathematical modelling which showed vaccinated people are at more of a risk when they interact with unvaccinated people. It's obvious from the exchange that it will take a lot more heat from the opposition to start to change the Liberal / NDP government's covid response.
Calkins has posted the exchange on his facebook page and introduced it with this statement, "The NDP-Liberal vaccine mandates are nothing more than a punitive policy meant to punish those that they view as holding unacceptable views. It's way past time to follow the science, to follow the lead of the provinces and our international peers and get rid of these harmful mandates."
Calkins also posted a short video to explain an incredible situation developing which 'could' result in fraud charges against the Prime Minister for accepting an illegal vacation to an Island owned by The Aga Khan.
Meanwhile, in a committee meeting regarding fossil fuel subsidies Earl Dreeshen called for an end to attacks on Alberta's oil can gas industry. Dreeshen posted this comment with his video. "The Government's plan to eliminate oil and gas is dangerous. There is no actual solution for Canadians who don't have the luxury of excess wealth and no real plan underneath their ideological promises."
Police and Protestors face off in Windsor Saturday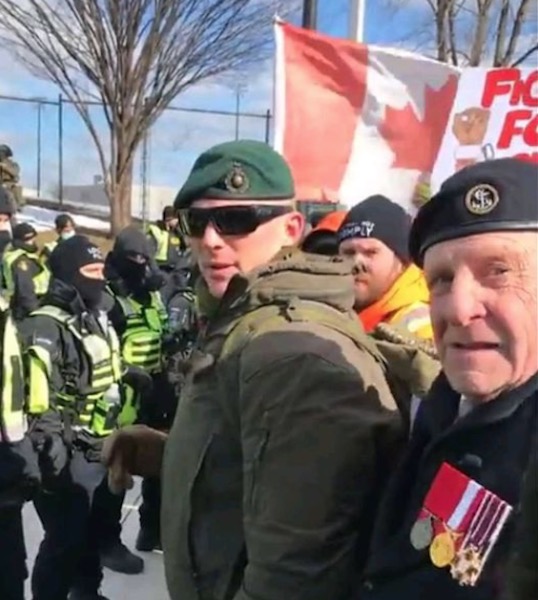 Aron Dueck is a videojournalist who lives about 30 minutes away from the Ambassador Bridge connecting Windsor, Ontario and Detroit, Michigan. For the last 6 days he's been posting multiple videos to document what's been going on at what is normally Canada's busiest land border crossing.
While the protest in Ottawa is far larger in terms of people, this protest is a much larger economic concern to both Canada and the United States. Saturday the police managed to slowly back up the crowd of protestors further away from the Ambassador Bridge, but as the evening came to a close hundreds of people and vehicles remained on the streets.
Posted here are his videos from Saturday evening, and Saturday afternoon.