Cafe Owner who went to jail for violating health act is taking AHS to court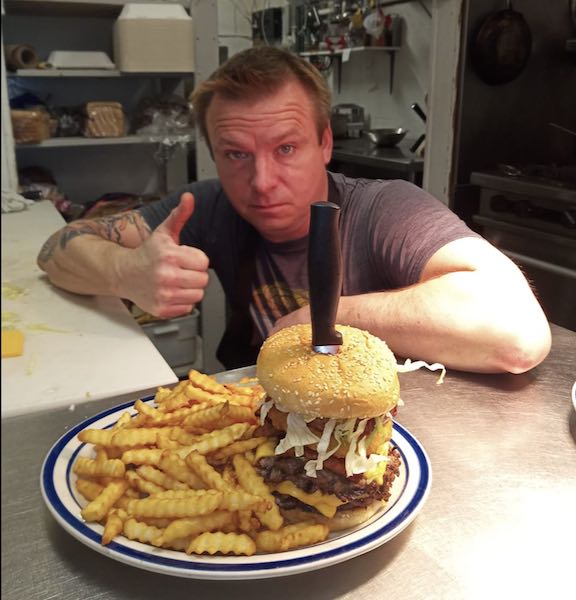 For months Christopher Scott and The Whistle Stop Cafe at Mirror have been a focal point of opposition to the AHS's covid related restrictions enacted against indoor and outdoor gatherings as well as businesses. This spring Scott's battle came to a head when he was arrested and jailed. Now that Alberta has decided to take a different path and treat covid like any other respiratory virus, restaurant owners around the province are getting back to business as usual. Not Christopher Scott. Scott is waiting on future court dates when a judge will decide whether he will be further punished with fines or jail time. But Scott has decided not to wait quietly. Using funds raised by Rebel TV to "Fight The Fines", the owner of The Whistle Stop Cafe has decided to take the offensive.
It's official. I've filed a claim against The Crown, The CMOH, and AHS in response to their blatant violations of my, and YOUR, charter rights and freedoms. How can the government hide behind legislation that explicitly states that the Alberta Bill of Rights must be upheld in application of the act and then instead trample all over it without justification? I would encourage you to go back through my posts from January through May and listen carefully to what I've been saying. I've made mistakes, yes. I'm human and not perfect. But I know what's right and I'll fight for it. And I'll fight for you too. Your opinion of me and of my actions won't change that.
Share this, and let the world know that Alberta won't stand for this!
In this video posted to Facebook Monday, June 9, Chris explains this new legal challenge.
Cenovus Energy to buy remaining stake in Toledo refinery from BP for $300 million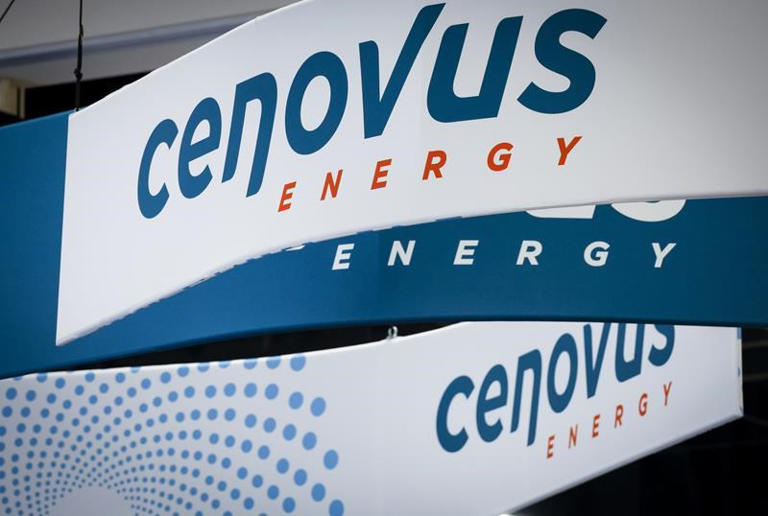 CALGARY — Cenovus Energy Inc. has reached a deal with British energy giant BP to buy the remaining 50 per cent stake in the BP-Husky Toledo Refinery for $300 million.
The Calgary-based oil producer has owned the other 50 per cent of the Ohio-based refinery since its combination with Husky Energy in 2021.
Cenovus says its U.S. operating business will take over operations when the transaction closes, expected before the end of the year.
The company says the Toledo refinery recently completed a major, once in five years turnaround to improve operational reliability.
It says the transaction will give Cenovus an additional 80,000 barrels per day of downstream throughput capacity, including 45,000 barrels per day of heavy oil refining capacity.
The deal brings Cenovus' total refining capacity to 740,000 barrels per day.
Alex Pourbaix, Cenovus president and CEO, says fully owning the Toledo refinery provides an opportunity to further integrate the company's heavy oil production and refining capabilities, including with the nearby Lima Refinery.
"This transaction solidifies our refining footprint in the U.S. Midwest and increases our ability to capture margin throughout the value chain," he said in a statement.
This report by The Canadian Press was first published Aug. 8, 2022.
Companies in this story: (TSX:CVE)
The Canadian Press
Nutrien names Ken Seitz president, CEO amid sweeping changes in agriculture markets
Saskatoon-based fertilizer giant Nutrien Ltd. has named Ken Seitz president and CEO following a months-long global talent search.
The company says Seitz, who has served as interim CEO since January and previously headed up its potash operation, brings 25 years of experience in agriculture and mining to the role.
Nutrien says it has achieved record results under Seitz's leadership amid sweeping changes in agricultural markets and unprecedented global food security challenges.
Russ Girling, chairman of Nutrien's board of directors, says the company's record performance during some of the most turbulent times in the sector underscore the strength of Seitz's leadership.
Seitz, who grew up on a dairy farm in Saskatchewan, says he's "honoured and humbled" to work alongside growers during challenging times.
He says Nutrien is well positioned to help meet the global goals of food security and climate action.
This report by The Canadian Press was first published Aug. 8, 2022.
Companies in this story: (TSX:NTR)
The Canadian Press