Attention Culture Organizations! Grants for Culture Days are now available
From the Province of Alberta
Communities and organizations are invited to apply for funding to host Alberta Culture Days events to showcase their arts, heritage, diversity and community spirit.
Albertans have the chance to discover, experience and celebrate arts and culture in their communities during Alberta Culture Days, Sept. 27–29.
"Our government is proud to support Alberta's vibrant culture. Alberta Culture Days help us all better understand the arts, culture, diversity and community spirit in our province. Last year was one of our best yet, and we're excited to see what 2019 brings. I encourage all communities and organizations to apply for an Alberta Culture Days grant to share their art, music, history and food this September."
Applications can be downloaded from the Alberta Culture Days grant website and submitted via mail. The deadline to apply is April 4.
Grants are open to cultural organizations, non-profit groups, venues and facilities, school and community groups, First Nation and Métis settlements, and post-secondary institutions. Eligible community organizations can apply for one of the following:
up to $10,000 for three days of programming as a Feature Celebration Site
up to $5,000 for two days of programming as a Host Celebration Site
up to $1,000 for one day of programming as a Pop Up Celebration Site
Last year, 471 events took place in 56 communities giving thousands of Albertans access to events to celebrate our culture, diversity and community spirit.
Alberta Culture Days is part of the National Culture Days initiative, where millions of people across Canada participate in Culture Days activities and programs.
Two males facing various charges, following firearm-related incidents in restaurant drive-throughs 
Police seek public's help to ID two remaining suspects
Two men are facing various charges in connection to a pair of firearm-related incidents that occurred in two Edmonton restaurant drive-throughs on Oct. 9.
At approximately 3 a.m., Saturday, Oct. 9, 2021, EPS Southwest Branch patrol members responded to a weapons complaint at a restaurant near 103 Street and 80 Avenue.
It was reported to police that several males, who did not have access to a vehicle, were ordering food at the restaurant's drive-through window. At that time, a 2018 Dodge Durango carrying four males pulled into the drive-through behind them. It is alleged, the 24-year-old driver of the Durango stepped out of the vehicle and approached the complainants, then pointed a firearm at the male complainants, before lowering the weapon and firing a shot at the ground.
The remaining three suspects subsequently exited the vehicle and approached the complainants. Two of the suspects then violently assaulted an 18-year-old male and a 22-year-old male with both complainants falling and striking their heads on the ground. The suspects continued to assault the males while they lay on the ground, before returning to their vehicle.
Paramedics treated and transported the two males to hospital with what appear to be serious, non-life-threatening injuries.
Approximately 25 minutes later, EPS Northwest Branch patrol members responded to a weapons complaint at a restaurant drive-through near 96 Street and 165 Avenue. In this incident, it was reported to police that a male driving an SUV approached the drive-through window demanding a large quantity of food. The male suspect then verbally abused the clerk, before allegedly reaching for and displaying a firearm inside the vehicle, while staring at the restaurant employee. The vehicle subsequently fled the scene.
With the help of surveillance video in the area, EPS investigators were able to confirm that the same 2018 Dodge Durango was involved in both incidents. At approximately 9:30 a.m., Sunday, Oct. 10, 2021, police located the suspect vehicle, and surrounded a residence near 178 Avenue and 103 Street NW.
A search warrant was executed at the home, where investigators recovered a firearm believed to be the weapon used by the suspect male in the two incidents. Police also seized various ammunition and 110 grams of cocaine.
Isiaha Chermak, 24, of Edmonton (the driver) and Darrious Ellis (one of the passengers), have each been charged with aggravated assault and various firearm–related offences.
Investigators are releasing surveillance images of the two other suspect males, who still remain at large. Anyone with information about these two individuals and/or the driver and passenger of the silver Mazda 3 seen in the images, is asked to contact the EPS at 780-423-4567 or #377 from a mobile phone. Anonymous information can also be submitted to Crime Stoppers at 1-800-222-8477 or online at www.p3tips.com/250.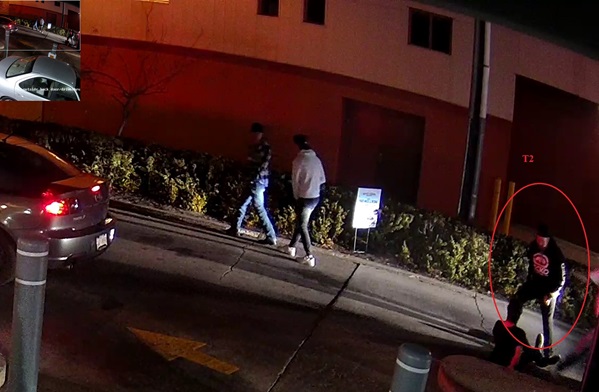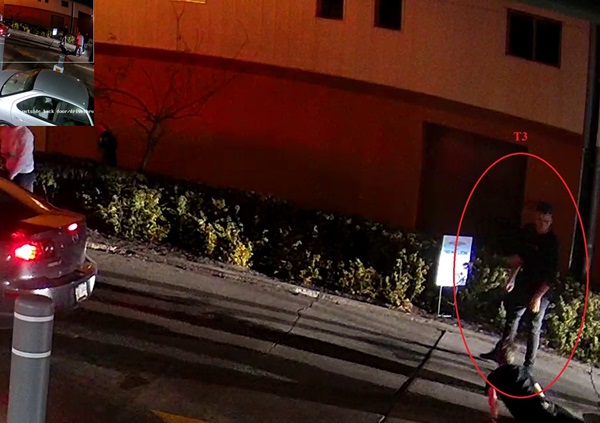 EPS investigators are seeking the public's assistance to identify the two remaining suspects (circled in above photos) involved in a firearm-related assault in a fast food drive-through south of Whyte Avenue at approximately 3 a.m., Oct. 9th. Police would also like to speak to the driver and passenger of the silver Mazda 3, which was also in the drive-through that evening (seen in above photos).
Stantec buying Cardno's North American and Asia Pacific engineering business
EDMONTON — Stantec Inc. has signed a deal to buy Cardno Ltd.'s North American and Asia Pacific engineering and consulting business for US$500 million.
The Edmonton-based company says the deal helps grow its environmental services business.
Cardno's Latin American operations and international development business are not included in the deal.
The acquisition will add about 2,750 professionals to Stantec, nearly doubling its position in Australia to 2,500 employees and increasing its presence in the United States.
Stantec CEO Gord Johnston says the company has worked closely with Cardno for many years.
He says Cardno's key strengths in ecosystem restoration, health sciences, infrastructure, water, and government services are complementary to his company's own offerings in the United States and Australia.
This report by The Canadian Press was first published Oct. 21, 2021.
Companies in this story: (TSX:STN)
The Canadian Press