Alberta Opposition calling for Olymel Outbreak Inquiry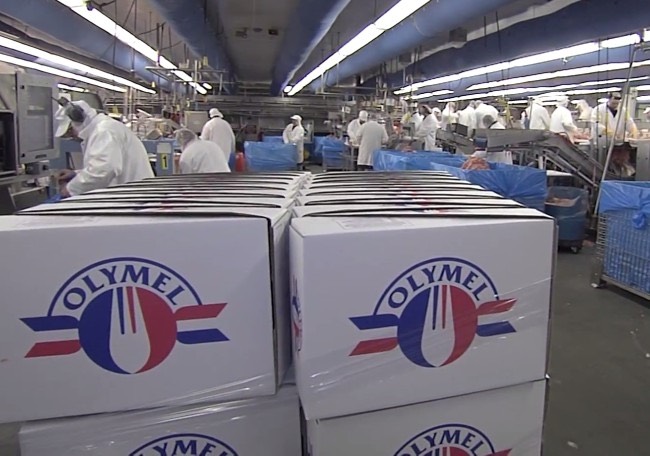 From the Alberta NDP
NDP DEMANDS PUBLIC INQUIRY INTO OLYMEL OUTBREAK,  CALLS FOR PROTECTION FOR WORKERS, NOT CORPORATIONS
Alberta's NDP is demanding an immediate public inquiry into the mishandling by both the UCP government and Olymel of a deadly COVID-19 outbreak at a meat-processing plant in Red Deer, and is seeking a commitment from the Minister of Justice that he will not intervene with legislation to protect potentially negligent corporations from lawsuits launched by victims' families.
As of Wednesday, at least three Olymel employees had died as a result of the outbreak, which began in November and has seen more than 500 cases of COVID-19 confirmed to date. The NDP has also learned that three employees are currently fighting for their lives in intensive care. The Government of Alberta ignored calls for the plant to be closed, even as cases skyrocketed.
"We need to get to the bottom of who is responsible for these senseless, tragic deaths," said NDP Leader Rachel Notley. "People with no choice but to continue working in unsafe conditions have gotten sick and died. We need to hold those responsible accountable and develop new practices to prevent tragedies like this in the future."
During a town hall meeting Tuesday night, UCP Minister of Health Tyler Shandro said Minister of Justice Kaycee Madu was working on legislation to eliminate liability in relation to COVID-19 illness and death for corporations and businesses
"This Government should focus on preventing workers from further injury and death, not covering up the negligence that's already occurred around these tragedies," Notley said. "We call on the UCP Government to reverse these plans."
The NDP is also demanding an inquiry into the Olymel outbreak and the overall history with respect to worker safety in the meat-processing industry during the COVID-19 pandemic.
The Olymel outbreak is now the deadliest linked to a meat-processing plant in Alberta during the pandemic. The outbreak at High River's Cargill plant last year saw two workers die and more than 1,500 cases of COVID-19 confirmed — it remains the largest since in Canada during the COVID-19 pandemic.
"Overall, while meat-packing plants have occurred in several other provinces, only in Alberta have people died, with the number currently standing at six," Notley said.
The NDP is also supporting the call from the United Food and Commercial Workers that the Olymel plant not reopen as planned Thursday and remain closed until worker representatives are satisfied that enhanced health and safety protocols have been put in place to prevent further spread of COVID-19.
"We find ourselves in the same crisis as we were with Cargill," said NDP Labour Critic Christina Gray. "Albertans should remember that the UCP's own Agriculture Minister lied to those workers and told them the plant was safe just days before the operator shut it down,"
MLA Gray previously called for a formal inquiry into the Cargill outbreak and another at the JBS plant in Brooks that saw more than 650 workers infected and one die. To date, the call for an inquiry has been ignored by the UCP.
"Clearly Jason Kenney and the UCP don't care about the workers in these plants," Gray added. "We know that a survey of Olymel workers found three quarters feel nervous or scared to return to work and do not trust the employer to keep them safe. As well, over half of the workers surveyed said they didn't trust the UCP Government to keep them safe.
"How does this Premier possibly justify allowing this plant to reopen when he hasn't done a thing to reassure these workers that they won't become sick or potentially die?"
The NDP will also be drafting a letter to Minister of Justice Kaycee Madu that demands he rule out legislative protection for Olymel, Cargill and JBS. A class-action lawsuit has already been launched against Cargill.
"The UCP wants to let these massive, profitable corporations wash their hands of these horrific incidents and, meanwhile, grieving families of lost loved ones will see nothing but more pain and suffering," Notley said. "This government has a long track record of backing wealthy CEOs and screwing over workers. Enough is enough."
In the U.S., 16 states have brought in legislation or immunity provisions to protect businesses and corporations from liability related to the pandemic.
Alberta's Internet Child Exploitation Unit working on record number of cases
Article submitted by the Alberta Law Enforcement Response Team
ICE responds to surge in record number of case files
ALERT's Internet Child Exploitation (ICE) unit has begun the new year with a number of arrests across Alberta. Twenty-four suspects have been charged with 60 offences related to the online sexual exploitation of children.
After receiving a record number of case referrals in 2020, ICE has been collaborating with its policing partners across the province to make arrests. Last year, ICE experienced nearly a 40% increase in its number of case referrals with over 2,100 intakes.
2020-21 – 2,136;
2019-20 – 1,555;
2018-19 – 1,237;
2017-18 – 903;
2016-17 – 894;
2015-16 – 749.
"This is a concerning consequence of our digital dependency during the pandemic. ALERT has responded by directing more tools and resources to our ICE units and we are prepared to travel to every corner of the province in order to stop child sex predators," said ALERT CEO Supt. Dwayne Lakusta.
"The sexual exploitation of children is a crime that tears at the fabric of society and preys on our most vulnerable. Increased provincial funding is enabling ALERT to double the size of its ICE unit, ensuring it has the tools and resources to track down predators who commit these heinous acts and bring them to justice," said Hon. Kaycee Madu, Minister of Justice and Solicitor General.
With new provincial funding, ALERT has sought to double the size of the ICE unit with the addition of investigators, forensic technicians, analysts, and disclosure clerks, along with new technologies and software applications. With now more than 50 positions, Alberta's ICE unit is one of the largest of its kind in Canada.
Between January 1 and March 31, 2021, ICE arrested 24 suspects. There is no definitive link between the suspects other than the nature of offences allegedly committed.
The arrests came as the result of investigative referrals from the RCMP's National Child Exploitation Coordination Centre, which works with internet and social media providers to track and investigate online instances of child sexual exploitation.
Each of the suspects was charged with at least one child pornography offence:
Michael Antonio, 25-year-old man from Calgary;
Curt Backlund, 48-year-old man from Grande Prairie;
Brad Bailey, 19-year-old man from Marlboro;
Brett Beer, 54-year-old man from Onoway;
Eric Bultmann, 30-year-old man from Calgary;
Kevin Dykstra, 35-year-old man from Barrhead;
Brian Harrison, 35-year-old man from Calgary;
Jeremy Henderson, 42-year-old man from Okotoks;
Bryan Hillman, 39-year-old man from Calgary;
Christopher Hoffner, 34-year-old man from Medicine Hat;
James Kydd, 39-year-old man from Calgary;
Mica LePage, 44-year-old man from Edmonton;
Jordan MacDonald, 30-year-old man from Edmonton;
Cris Marshall, 29-year-old man from Stettler;
Stedson McDonald, 32-year-old man from Grande Prairie;
James Merrison, 21-year-old man from Edmonton;
Traline Munn, 44-year-old man from Cold Lake;
Krishnamoort Nalla Naidu, 38-year-old man from Edmonton;
Van Linh Nguyen, 24-year-old man from Edmonton;
Ivan Scott, 47-year-old man from Cochrane;
Jerry Lee Thompson, 47-year-old from Fort MacLeod;
Hunter Tonneson, 20-year-old man from Blackfalds;
Chase Viau, 23-year-old man from Edmonton; and
Richard Westland, 45-year-old man from Medicine Hat.
During the investigations, ICE relied upon the assistance of a number of partner agencies, including: Calgary Police, Edmonton Police, Lethbridge Police, Medicine Hat Police, and RCMP detachments in Barrhead, Beaverlodge, Blackfalds, Cochrane, Edson, Fort MacLeod, Grande Prairie, Onoway, Okotoks, Slave Lake, Stettler, and Wood Buffalo.
Anyone with information about these investigations, or any child exploitation offence is encouraged to contact local police or cybertip.ca.
CN makes rival bid to CP Rail's offer to buy U.S. railway Kansas City Southern
CALGARY — Canadian National Railway Co. made a rival takeover offer Tuesday for Kansas City Southern in a cash-and-stock bid valued at US$33.7 billion.
The offer tops a proposal made last month by Canadian Pacific Railway valued at US$25 billion.
CN chief executive Jean-Jacques Ruest said his railway is ideally positioned to combine with KCS to create a company with broader reach and greater scale.
"CN and KCS have highly complementary networks with limited overlap that will enable them to accelerate growth in single-owner, single-operator, end-to-end service across North America," Ruest said in a statement.
"With safer service and better fuel efficiency on key routes from Mexico through the heartland of America, the result will be a safer, faster, cleaner and stronger railway."
KCS shares were up 14.9 per cent or US$38.23 at US$294.63 in early trading Tuesday.
CN is offering US$200 in cash and 1.059 shares of CN common stock for each KC common share. The proposal was worth about $317 per share based on share prices Tuesday morning.
The CP Rail deal offers 0.489 of a CP share and US$90 in cash for each KCS common share for a value of nearly US$269 per share, based on CP's share price Tuesday.
In a letter to the KCS board of directors, Ruest said the CN offer offers greater value certainty due to the larger cash component. 
"Importantly, the stock component of our proposal provides KCS shareholders with an opportunity to participate in the upside of a stronger, more diversified combined company, with greater scale and a more robust credit profile than the company that would result from a combination of KCS and CP," Ruest wrote.
CN, which plans to assume US$3.8 billion of KCS debt under its plan, said the merger would create significant new revenue opportunities.
"CN and KCS will have a robust network of end-to-end single-line services from Mexico to Canada, with an enhanced ability to connect ports in the Atlantic, Pacific and the Gulf of Mexico," Ruest wrote.
"The combined company will be the premier service-competitive railway to Michigan and Eastern Canada, resulting in better efficiency both in terms of fuel and customer service." 
When CP Rail and KCS announced their friendly deal last month, they said it would create the first rail network connecting Canada, the United States and Mexico.
CP Rail chief executive Keith Creel said when the deal was announced that the transaction would be transformative for North America, providing significant positive impacts for employees, customers, communities, and shareholders.
The combination of CP Rail and KCS would create a combined company will operate more than 32,100 kilometres of rail and generate total revenues of approximately US$8.7 billion based on 2020 figures.
This report by The Canadian Press was first published April 20, 2021.
Companies in this story: (TSX:CP, TSX:CNR)
The Canadian Press