Alberta NDP urges Provincial Government to crack down on covid restriction violations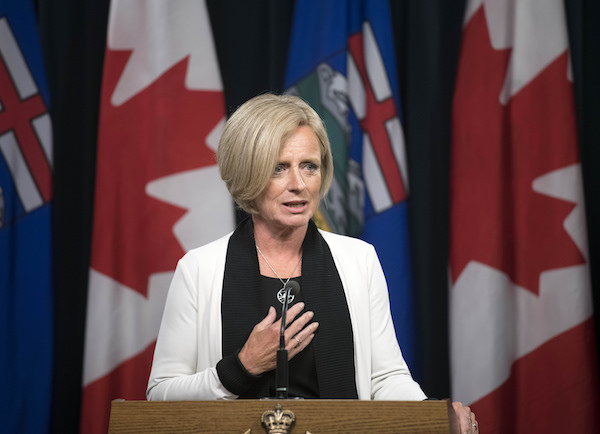 Press release from the Alberta NDP
NDP CALL FOR FULL ENFORCEMENT OF PUBLIC HEALTH ORDERS AFTER UCP DIRECT POLICE TO GO EASY ON OFFENDERS
Alberta's NDP are calling on the UCP government to enforce existing public health restrictions after it was revealed that police agencies across the province had been instructed not to charge or ticket offenders.
"The time for education has passed. We need enforcement of the rules," said NDP Justice Critic Irfan Sabir. "We're now in a dangerous third wave of the pandemic and those who are intentionally flouting the rules are threatening public health and safety. It's time for Jason Kenney and his UCP government to finally grow a spine."
Under questioning from the NDP on April 6 during a meeting of the Public Accounts Committee, Bill Sweeney, Senior Assistant Deputy Minister, Public Security said the provincial government encouraged police chiefs to take a  "measured approach to enforcement" of the public health restrictions.
"Given that the pandemic is a rather unique situation for all of us, including police officers, the intent was to inform, to educate, to warn, and, only as a last resort, to charge. That was an approach that we encouraged and that police chiefs and authorized employers for the most part have adopted," said Sweeney.
In an emergency council meeting on Monday evening, Calgary police chief Mark Neufeld told committee members that "Our partners at the province have asked us not to fill the courts with $100 mask bylaw tickets and to be more strategic in the enforcement."
"The vast majority of Albertans are already following the rules – we can't let this lawbreaking minority ruin it for everyone else. It risks the health and safety of Albertans and will only prolong the pandemic," said Sabir. "The UCP needs to immediately reverse their order to go soft on these offenders and give direction to police agencies that now is the time to fully enforce the public health orders."
On Tuesday, the NDP put forward several proposals to step up enforcement of public health restrictions, including the issuance of a new guideline from the Solicitor General to police services to consistently and vigorously enforce the terms of the Public Health Act.
In addition, the NDP called for the following measures:
Triple the current fines for individuals to $3,600 per offence.
Create a specific fine for any individual that obstructs the enforcement of public health orders. This fine will also specifically include harassment of frontline workers when they are enforcing mask mandates, physical distancing requirements and household rules for patio dining.
Transition all fines issued under the Public Health Act during the pandemic to the new administrative penalty process introduced through Bill 21 The Administrative Penalties Act 2020.
Alberta paleontologists find dramatic change in bite force as tyrannosaurs matured
Tyrannosaurs are well known as having been ferocious predators at the top of the food chain millions of years ago, but a study led by an Alberta-based researcher shows the reptiles didn't start out life that way.
François Therrien, curator of dinosaur paleoecology at the Royal Tyrrell Museum in Drumheller, Alta., said the study focused on tyrannosaur teeth and their dramatic change as they matured. 
He collaborated with Darla Zelenitsky and Jared Voris of the University of Calgary, as well as Kohei Tanaka of the University of Tsukuba in Japan.
For the study, published this week in the Canadian Journal of Earth Sciences, the researchers examined the lower jaws from the Albertosaurus and Gorgosaurus, types of tyrannosaurs commonly found in Canada that predated the T. rex by millions of years.
"Our fossil records for those two species of tyrannosaurs is excellent," Therrien said about the collection at the museum.
"We have so many specimens of those … that represent a full growth series from very young individuals that were probably three or four years of age all the way to fully grown adults that were over 20 years of age."
By examining a wide range of fossils, the researchers were able to see a significant change in tooth size and jaw force once the tyrannosaurs reached about 11 years of age.
Feeding behaviour did not appear to change during the lifespan of the tyrannosaurs, because their jaws were adapted to capturing and seizing prey with their mouths, probably because the forelimbs were too short to grasp food, Therrien said. 
"Tyrannosaurs were truly unique when you look at all the theropods," he said. "They were atypical … because their bite and their skulls were their main weapon for killing prey."
But what did change, he said, is the size of their teeth and their bite force.
A tyrannosaur at about three years of age was still a deadly predator, but it had smaller blade-like teeth that could only slice through flesh. The bite force, Therrien added, was about 10 per cent that of a fully grown alligator.  
That means younger tyrannosaurs ate smaller prey and had to compete with other like-sized predators such as the Velociraptor. 
Once tyrannosaurs turned 11, Therrien explained, they went through a growth spurt in which their teeth became larger and wider. By the time the reptiles were fully grown, their bite force was eight times more than that of an alligator. 
And that meant their diets also changed. 
"These teeth were better adapted for resisting twisting stresses either associated with biting of big prey or even crushing bone."
Therrien said his study shows that young tyrannosaurs were distinct predators that occupied different ecological niches.
"Young tyrannosaurs were not just scaled-down versions of the mature parents," he said. "They were creatures that actually had their own lifestyles."
This report by The Canadian Press was first published June 23, 2021. 
Daniela Germano, The Canadian Press
Construction begins on new Alberta solar farm, Amazon to purchase power
CALGARY — Amazon announced Wednesday it will purchase power from a massive new solar farm in Alberta, marking the e-commerce giant's second renewable energy investment in Canada.
Construction began Wednesday on Travers Solar, a $700-million, 465-MW project southeast of Calgary, which its developers say will be the largest solar photovoltaic project in Canada and one of the largest in the world.
Privately held Greengate Power Corp. of Calgary says the solar farm will consist of 1.3 million solar panels and will provide enough electricity to power more than 100,000 homes by 2022.
Amazon, which has signed a deal to buy up to 400 MW of electricity from the project, previously announced plans to purchase power from an 80-MW solar farm in southern Alberta as part of its commitment to being fully powered by renewables by 2030.
Renewable electricity companies have credited Alberta's unregulated electricity market for a recent boom in solar projects in the province.
Other projects include the 300-MW Blackspring Ridge Wind Project, which is now owned by French firm EDF EN and Enbridge Inc. of Calgary, and the proposed 130-MW Claresholm Solar project, a joint venture between Capstone Infrastructure and Obton, a Danish investment company.
This report by The Canadian Press was first published June 23, 2021.
The Canadian Press