Alberta NDP urges Provincial Government to crack down on covid restriction violations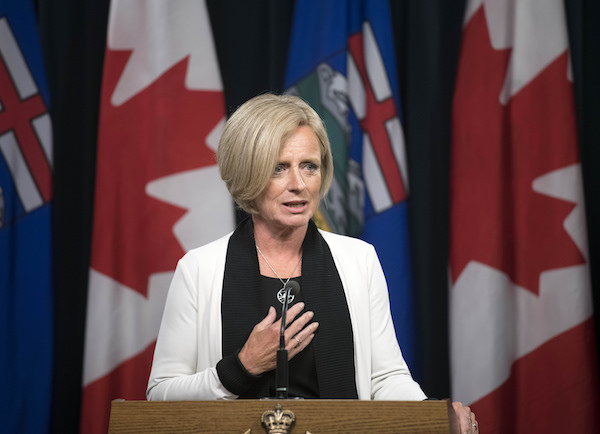 Press release from the Alberta NDP
NDP CALL FOR FULL ENFORCEMENT OF PUBLIC HEALTH ORDERS AFTER UCP DIRECT POLICE TO GO EASY ON OFFENDERS
Alberta's NDP are calling on the UCP government to enforce existing public health restrictions after it was revealed that police agencies across the province had been instructed not to charge or ticket offenders.
"The time for education has passed. We need enforcement of the rules," said NDP Justice Critic Irfan Sabir. "We're now in a dangerous third wave of the pandemic and those who are intentionally flouting the rules are threatening public health and safety. It's time for Jason Kenney and his UCP government to finally grow a spine."
Under questioning from the NDP on April 6 during a meeting of the Public Accounts Committee, Bill Sweeney, Senior Assistant Deputy Minister, Public Security said the provincial government encouraged police chiefs to take a "measured approach to enforcement" of the public health restrictions.
"Given that the pandemic is a rather unique situation for all of us, including police officers, the intent was to inform, to educate, to warn, and, only as a last resort, to charge. That was an approach that we encouraged and that police chiefs and authorized employers for the most part have adopted," said Sweeney.
In an emergency council meeting on Monday evening, Calgary police chief Mark Neufeld told committee members that "Our partners at the province have asked us not to fill the courts with $100 mask bylaw tickets and to be more strategic in the enforcement."
"The vast majority of Albertans are already following the rules – we can't let this lawbreaking minority ruin it for everyone else. It risks the health and safety of Albertans and will only prolong the pandemic," said Sabir. "The UCP needs to immediately reverse their order to go soft on these offenders and give direction to police agencies that now is the time to fully enforce the public health orders."
On Tuesday, the NDP put forward several proposals to step up enforcement of public health restrictions, including the issuance of a new guideline from the Solicitor General to police services to consistently and vigorously enforce the terms of the Public Health Act.
In addition, the NDP called for the following measures:
Triple the current fines for individuals to $3,600 per offence.
Create a specific fine for any individual that obstructs the enforcement of public health orders. This fine will also specifically include harassment of frontline workers when they are enforcing mask mandates, physical distancing requirements and household rules for patio dining.
Transition all fines issued under the Public Health Act during the pandemic to the new administrative penalty process introduced through Bill 21 The Administrative Penalties Act 2020.
Alberta extends electricity rebate program until December at a cost of about $600M
Edmonton – The Alberta government says it will extend its electricity rebates until the end of the year as the cost of living continues to rise.
Dale Nally, who's the associate minister of natural gas and electricity, says the United Conservative government is doubling the rebate to help reduce the financial burden on Albertans.
The government says the electricity rebate program will now offer about $600 million in relief through 2022.
It says the program will provide nearly two million homes, farms and small businesses with a monthly $50 bill credit each month from July until December.
The government says it will also provide a natural gas rebate to millions of Albertans starting in October, which will continue until March 2023 if prices remain high.
Last week, Finance Minister Jason Nixon announced a $3.9-billion surplus for the 2021-22 fiscal year ending March 31.
This report by The Canadian Press was first published July 6, 2022.
Telus Corp. marks opening of Telus Sky in downtown Calgary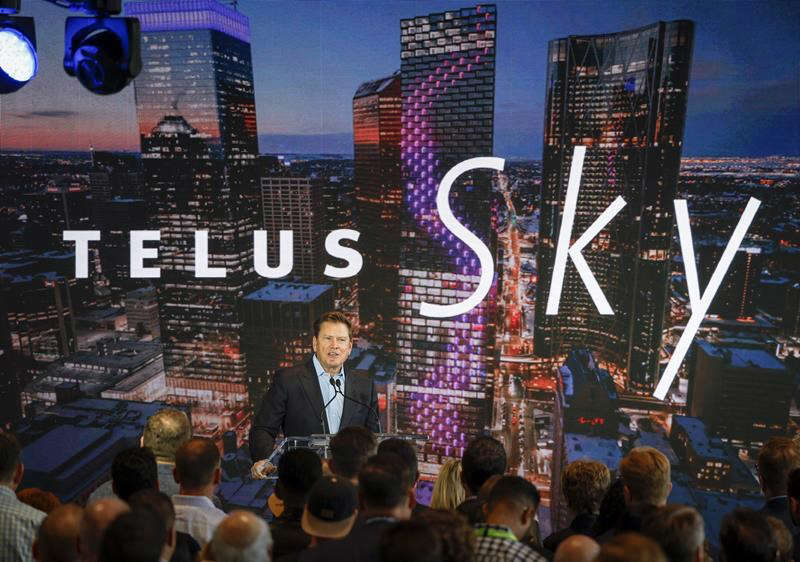 CALGARY — Telus Corp. marked the opening of its new 60-storey Calgary headquarters on Wednesday.
The new $400-million skyscraper, Telus Sky, has been in development for nine years and is now the third-tallest building in downtown Calgary. It features 750,000 square feet of office and retail space as well as 326 rental homes.
The building's eye-catching design, by architects Bjarke Ingels Group (BIG) and Dialog, along with developer partner Westbank and Allied, starts with a rectangular floorplate and then gradually twists as it rises.
Integrated into the facade of Telus Sky is Canada's largest public art display. "Northern Lights" by Canadian author and artist, Douglas Coupland, creates a light show across the building's exterior.
Telus Sky will be home to more than 1,600 Telus employees. It joins TELUS Garden in Vancouver, TELUS Harbour Toronto, TELUS House Ottawa, and Place TELUS Québec as one of the company's LEED (Leadership in Energy and Environmental Design) Platinum-certified buildings.
Among the building's environmental features is a storm water management system that recycles rainwater for use in washroom toilets, reducing the building's municipal water demand by 70 per cent.
This report by The Canadian Press was first published July 6, 2022.
Companies in this story: (TSX:T)
Amanda Stephenson, The Canadian Press