Alberta NDP calling on Premier to denounce UCP MLA's calling for an end to lockdowns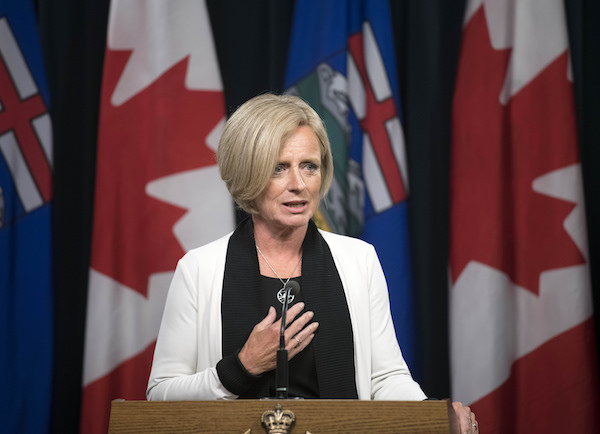 From the Alberta NDP
KENNEY'S SILENCE ALLOWS UCP MLAS TO UNDERMINE PUBLIC HEALTH ORDERS
Jason Kenney must explain to Albertans following COVID-19 public health orders why he has continually failed to take action against the members of his own Caucus who are undermining those orders from a position of authority and putting lives at risk in the process.
On Tuesday, it was revealed that UCP MLA's Drew Barnes and Angela Pitt had signed up as Members of the "End the Lockdown Caucus", a group that declares, "lockdowns cause more harm than the virus and must be brought to an end."
It was also learned Tuesday that senior UCP Cabinet Minister Jason Nixon and UCP Caucus Chair Todd Loewen had joined Drew Barnes in the undermining of public health orders by telling local papers that they would be pushing for a regional re-opening, an action that directly contradicts the advice given by Alberta's Chief Medical Officer of Health, Dr. Deena Hinshaw.
"Jason Kenney promised to introduce a culture of discipline to the scandal ridden, arrogant and out-of-touch UCP," said David Shepherd, NDP Health Critic. "He also promised to build a database of extremists to keep them from taking over the UCP. Instead we see that the extremists are well and truly running the UCP."
The End the Lockdown Caucus includes, Wildrose Independence Party Leader Paul Hinman, former Separatist MLA Gordon Kessler, MP Derek Sloan, who was expelled from the Conservative Party of Canada for accepting a donation from a white nationalist, and Leader of the People's Party of Canada, Maxime Bernier.
"Months of Jason Kenney's failed chaotic leadership is empowering and encouraging the extreme, anti-science members of the UCP," said Shepherd. "Kenney must discipline these MLAs for endangering Albertans through their reckless and selfish behaviour."
MLA Pitt stated publicly: "One hundred per cent, more people in the caucus will join us. I tried to work on things internally, but it was not working on the inside".
Jason Kenney will be speaking to the media at 1pm on Wednesday. If he is serious about protecting the lives and livelihoods of Albertans, he will denounce the dangerous stance taken by his Caucus.
"Jason Kenney must explain why he has allowed a rebellion of anti-health to take over the UCP and why won't he do a thing to stop it?" Shepherd said. "This Premier's leadership is either so weak that he can't stop them, or he is so indifferent to the medical advice of Dr. Hinshaw that he is allowing his Caucus to spread medically false statements during a global pandemic. Either way, this is not the leadership Alberta needs."
Cenovus Energy to buy remaining stake in Toledo refinery from BP for $300 million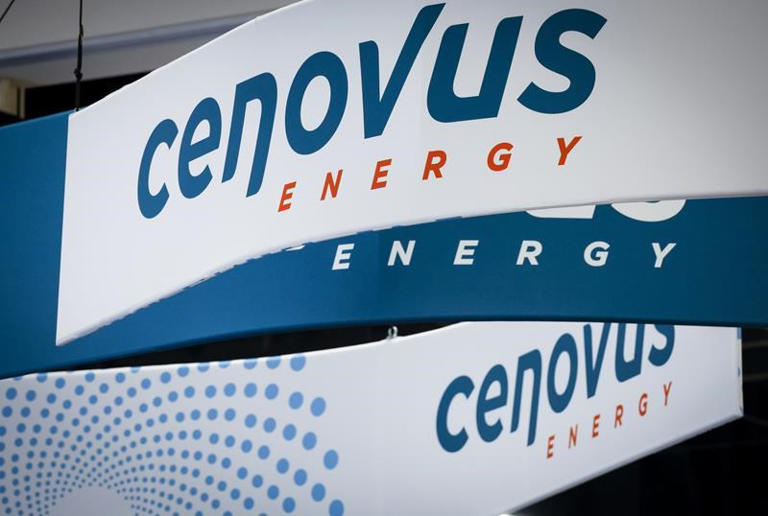 CALGARY — Cenovus Energy Inc. has reached a deal with British energy giant BP to buy the remaining 50 per cent stake in the BP-Husky Toledo Refinery for $300 million.
The Calgary-based oil producer has owned the other 50 per cent of the Ohio-based refinery since its combination with Husky Energy in 2021.
Cenovus says its U.S. operating business will take over operations when the transaction closes, expected before the end of the year.
The company says the Toledo refinery recently completed a major, once in five years turnaround to improve operational reliability.
It says the transaction will give Cenovus an additional 80,000 barrels per day of downstream throughput capacity, including 45,000 barrels per day of heavy oil refining capacity.
The deal brings Cenovus' total refining capacity to 740,000 barrels per day.
Alex Pourbaix, Cenovus president and CEO, says fully owning the Toledo refinery provides an opportunity to further integrate the company's heavy oil production and refining capabilities, including with the nearby Lima Refinery.
"This transaction solidifies our refining footprint in the U.S. Midwest and increases our ability to capture margin throughout the value chain," he said in a statement.
This report by The Canadian Press was first published Aug. 8, 2022.
Companies in this story: (TSX:CVE)
The Canadian Press
Nutrien names Ken Seitz president, CEO amid sweeping changes in agriculture markets
Saskatoon-based fertilizer giant Nutrien Ltd. has named Ken Seitz president and CEO following a months-long global talent search.
The company says Seitz, who has served as interim CEO since January and previously headed up its potash operation, brings 25 years of experience in agriculture and mining to the role.
Nutrien says it has achieved record results under Seitz's leadership amid sweeping changes in agricultural markets and unprecedented global food security challenges.
Russ Girling, chairman of Nutrien's board of directors, says the company's record performance during some of the most turbulent times in the sector underscore the strength of Seitz's leadership.
Seitz, who grew up on a dairy farm in Saskatchewan, says he's "honoured and humbled" to work alongside growers during challenging times.
He says Nutrien is well positioned to help meet the global goals of food security and climate action.
This report by The Canadian Press was first published Aug. 8, 2022.
Companies in this story: (TSX:NTR)
The Canadian Press