Alberta Blue Cross continues to support community organizations through COVID grant program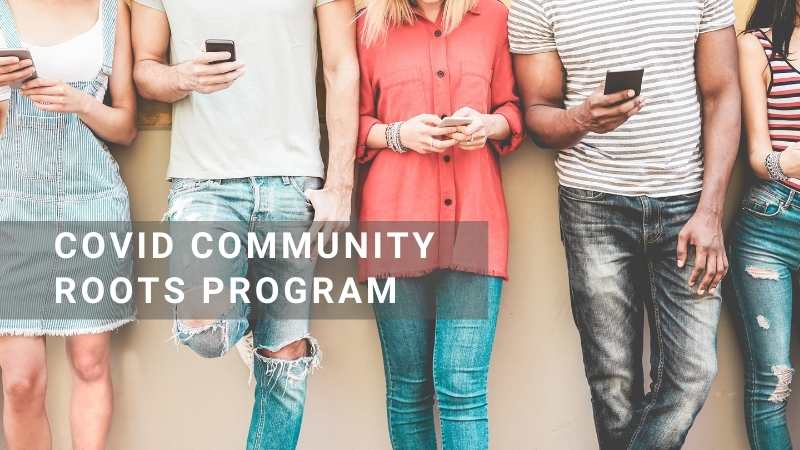 Based on the continued need for support, Alberta Blue Cross has extended its popular COVID Community Roots Program into 2021.
Alberta Blue Cross received 156 applications for the program in 2020 and awarded a total of $195,000 to 45 projects in 38 different communities across Alberta. The program is now being extended to the end of June. 
More than $45,600 of this was received by 11 organizations in central Alberta, including the Boys and Girls Club of Leduc, Shine Lloydminster, Samson Youth and Sport Development, Park Valley Pool, Leduc County, Devon and two projects in Edson. Some of the funded projects include the following:
Louis Bull Tribe—to rebuild a community rodeo project and bring together local people to create entertainment for tribe citizens.
Hinton Friendship Centre—to provide outdoor equipment and additional materials for a program that helps at-risk and vulnerable youth, allowing it to continue to run throughout the pandemic.
Thorsby Family and Community Support Services—to support in purchasing four laptops to help make virtual workshops more accessible for families.
See a complete list of funded projects at ab.bluecross.ca/aboutus/community-roots-funded-projects.php.
To support services in rural and remote communities, the COVID Community Roots Program offers grants of up to $5,000 for grassroots, community-led initiatives serving vulnerable populations during the pandemic. "These projects are helping to support the social, mental, emotional and physical well-being of people and communities across Alberta through the pandemic," says Brian Geislinger, vice-president of Corporate Relations, Alberta Blue Cross. "We're so glad to be able to support these initiatives."
As part of its $500,000 commitment to supporting communities through the impact of the pandemic and low energy prices on the provincial economy, Alberta Blue Cross created the COVID Community Roots Program in mid-2020. The program is funded through its community foundation and is administered in partnerships with the Alberta Recreation and Parks Association and Communities Choosewell, who help promote the program and review applications.
The application process for the 2021 COVID Community Roots Program open March 1. Organizations eligible to apply include non-profits, charities, municipalities, First Nations communities and Metis Settlements. Unregistered organizations may apply with a partner organization. Interested organizations can find more information and apply online at ab.bluecross.ca/aboutus/community-roots.
 Read more on Todayville.
RCMP say competitor in Ironman is dead after volunteers pulled him from the water
CALGARY — RCMP say a competitor in an Ironman triathlon west of Calgary has died.
Police say they received a complaint of a drowning at Harmony Lake in Rocky View County on Sunday morning.
They say a 47-year-old Ontario man was located by Ironman race volunteers in the water.
The volunteers pulled him out, began CPR, and called EMS, but police say he died at the scene.
RCMP say they have contacted the medical examiner who will be assisting in determining a cause.
They say the man's family has been notified.
This report by The Canadian Press was first published Aug. 1, 2021.
The Canadian Press
FC Edmonton roll to 3-1 win over No. 1 Valour FC in CPL action
EDMONTON — FC Edmonton struck early and refused to relent Saturday as it rolled to a 3-1 victory over Valour FC in Canadian Premier League action.
Easton Ongaro put Edmonton (3-4-2) up 1-0 just 13 minutes in.
Tobias Warschewski added a goal for the home side in the 55th minute and eight minutes later, Amer Didic scored to give Edmonton the 3-0 lead.
Andy Baquero Ruiz clawed back a goal for Valour (6-3-0) in the 88th minute.
Edmonton outshot Valour 12-9, with six of its shots on target. Valour had three shots on goal.
Despite the result, Valour continues to sit atop the league with 17 points, one ahead of Pacific FC.
This report by The Canadian Press was first published July 31, 2021.
The Canadian Press