Alberta Blue Cross continues to support community organizations through COVID grant program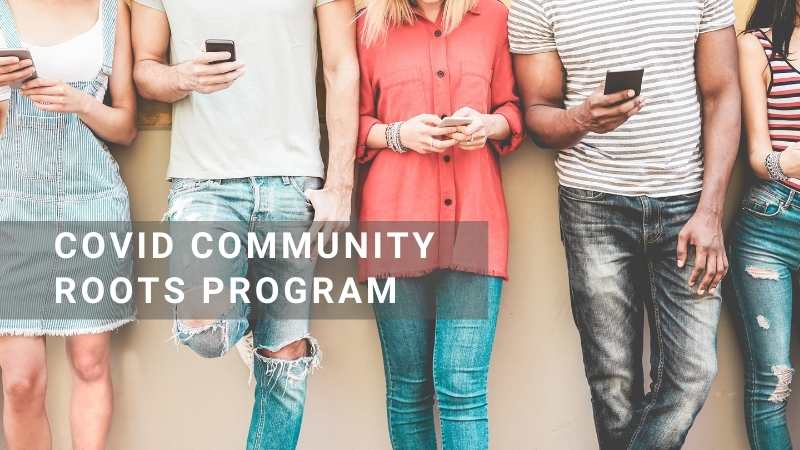 Based on the continued need for support, Alberta Blue Cross has extended its popular COVID Community Roots Program into 2021.
Alberta Blue Cross received 156 applications for the program in 2020 and awarded a total of $195,000 to 45 projects in 38 different communities across Alberta. The program is now being extended to the end of June. 
More than $45,600 of this was received by 11 organizations in central Alberta, including the Boys and Girls Club of Leduc, Shine Lloydminster, Samson Youth and Sport Development, Park Valley Pool, Leduc County, Devon and two projects in Edson. Some of the funded projects include the following:
Louis Bull Tribe—to rebuild a community rodeo project and bring together local people to create entertainment for tribe citizens.
Hinton Friendship Centre—to provide outdoor equipment and additional materials for a program that helps at-risk and vulnerable youth, allowing it to continue to run throughout the pandemic.
Thorsby Family and Community Support Services—to support in purchasing four laptops to help make virtual workshops more accessible for families.
See a complete list of funded projects at ab.bluecross.ca/aboutus/community-roots-funded-projects.php.
To support services in rural and remote communities, the COVID Community Roots Program offers grants of up to $5,000 for grassroots, community-led initiatives serving vulnerable populations during the pandemic. "These projects are helping to support the social, mental, emotional and physical well-being of people and communities across Alberta through the pandemic," says Brian Geislinger, vice-president of Corporate Relations, Alberta Blue Cross. "We're so glad to be able to support these initiatives."
As part of its $500,000 commitment to supporting communities through the impact of the pandemic and low energy prices on the provincial economy, Alberta Blue Cross created the COVID Community Roots Program in mid-2020. The program is funded through its community foundation and is administered in partnerships with the Alberta Recreation and Parks Association and Communities Choosewell, who help promote the program and review applications.
The application process for the 2021 COVID Community Roots Program open March 1. Organizations eligible to apply include non-profits, charities, municipalities, First Nations communities and Metis Settlements. Unregistered organizations may apply with a partner organization. Interested organizations can find more information and apply online at ab.bluecross.ca/aboutus/community-roots.
 Read more on Todayville.
Michael Hutchinson earns 31-save shutout, Maple Leafs blank Oilers 3-0
EDMONTON — Michael Hutchinson earned his sixth career shutout, and the Toronto Maple Leafs blanked the Edmonton Oilers 3-0 on Monday. 
Hutchinson stopped all 31 of the shots he faced as the Leafs (17-4-2) shutdown Connor McDavid, Leon Draisaitl and their teammates for a second straight game.
Toronto also blanked Edmonton 4-0 on Saturday with Jack Campbell in net.
Morgan Rielly and WIlliam Nylander had a goal and an assist apiece Monday, while Zach Hyman also scored for the NHL's top team.
Oilers (14-10-0) goalie Mikko Koskinen allowed three goals on 10 shots before being replaced by Mike Smith to start the second period. Smith had 13 saves in relief.
Toronto was without Auston Matthews for a second straight game as the team's star centre recovers from a wrist injury. 
Matthews — who has 31 points (18 goals, 13 assists) on the season — is travelling with the team and took part in an optional skate with his teammates on Monday. 
Toronto's first shot of the night didn't come until 7:19 into the first period, but it was worth the wait as Rielly put a pass on Hyman's tape and the forward sent a nifty backhanded shot past Koskinen to give the Leafs a 1-0 lead. 
Three minutes later, Nylander collected the puck off a faceoff and streaked deep into the Edmonton zone. He sailed a backhander over Koskinen's glove and into the top-left corner of the net. 
A power-play strike rounded out the first-period scoring after Edmonton's Adam Larsson was called for hooking. 
Rielly uncorked a blast from near the blue line and, while Koskinen got a piece of it, he couldn't control the puck and it dribbled through his legs and over the goal line, giving Toronto a 3-0 lead heading into the first intermission. 
The Leafs came into the game with the league's top-ranked power play, having capitalized on 32.4 per cent of their chances with the man advantage. 
Toronto was 1 for 4 on the power play Monday. Edmonton failed to capitalize on any of its four chances.
The Oilers had ample opportunities to claw out a goal in the third period, outshooting the Leafs 13-8 across the frame, but couldn't beat Hutchinson.
The 31-year-old goalie's last shutout came on Jan. 4, 2020, when he led Toronto to a 3-0 victory over the New York Islanders. 
The Leafs and Oilers will wrap up a three-game series in Edmonton on Wednesday. 
NOTES: Earlier on Monday, the Oilers claimed goalie Alex Stalock off waivers from the Minnesota Wild. … Toronto defenceman Jake Muzzin played in the 600th game of his NHL career. … The Leafs have never lost at Edmonton's Rogers Place during regulation.
This report by The Canadian Press was first published Mar. 1, 2021.
The Canadian Press
CP NewsAlert: Alberta lifts some COVID-19 economic restrictions, delays others
EDMONTON — Alberta is lifting more economic restrictions tied to COVID-19 while delaying others.
Premier Jason Kenney says low intensity group activities, like Pilates, can resume in fitness centres, and libraries can open at 15 per cent capacity.
But he says loosening measures for retail shops, hotels and community centres can't happen yet.
He says COVID-19 cases have plummeted in long-term care homes and hospitalizations have dropped, but cases of the variant are worrisome.
Some medical experts, including the Edmonton Zone Medical Staff Association, warned the province last week against loosening public-health measures.
This is Stage 2 of a four-stage plan to reopen the economy announced by Kenney a month ago.
In Stage 1, restaurants were able to reopen for dine-in service, gyms were allowed to resume one-on-one fitness training and some restrictions were lifted on youth sports.
The Canadian Press