Alberta Blue Cross continues to support community organizations through COVID grant program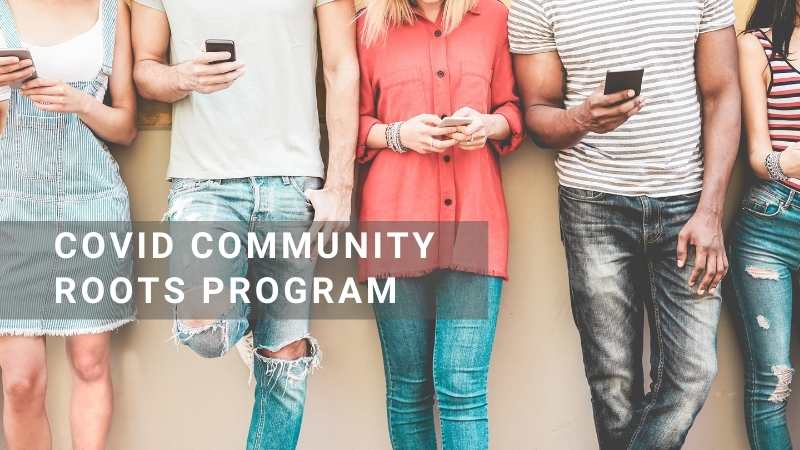 Based on the continued need for support, Alberta Blue Cross has extended its popular COVID Community Roots Program into 2021.
Alberta Blue Cross received 156 applications for the program in 2020 and awarded a total of $195,000 to 45 projects in 38 different communities across Alberta. The program is now being extended to the end of June. 
More than $45,600 of this was received by 11 organizations in central Alberta, including the Boys and Girls Club of Leduc, Shine Lloydminster, Samson Youth and Sport Development, Park Valley Pool, Leduc County, Devon and two projects in Edson. Some of the funded projects include the following:
Louis Bull Tribe—to rebuild a community rodeo project and bring together local people to create entertainment for tribe citizens.
Hinton Friendship Centre—to provide outdoor equipment and additional materials for a program that helps at-risk and vulnerable youth, allowing it to continue to run throughout the pandemic.
Thorsby Family and Community Support Services—to support in purchasing four laptops to help make virtual workshops more accessible for families.
See a complete list of funded projects at ab.bluecross.ca/aboutus/community-roots-funded-projects.php.
To support services in rural and remote communities, the COVID Community Roots Program offers grants of up to $5,000 for grassroots, community-led initiatives serving vulnerable populations during the pandemic. "These projects are helping to support the social, mental, emotional and physical well-being of people and communities across Alberta through the pandemic," says Brian Geislinger, vice-president of Corporate Relations, Alberta Blue Cross. "We're so glad to be able to support these initiatives."
As part of its $500,000 commitment to supporting communities through the impact of the pandemic and low energy prices on the provincial economy, Alberta Blue Cross created the COVID Community Roots Program in mid-2020. The program is funded through its community foundation and is administered in partnerships with the Alberta Recreation and Parks Association and Communities Choosewell, who help promote the program and review applications.
The application process for the 2021 COVID Community Roots Program open March 1. Organizations eligible to apply include non-profits, charities, municipalities, First Nations communities and Metis Settlements. Unregistered organizations may apply with a partner organization. Interested organizations can find more information and apply online at ab.bluecross.ca/aboutus/community-roots.
 Read more on Todayville.
Vaccines, oil prices and Husky takeover boost Cenovus outlook, says CEO Alex Pourbaix
CALGARY — The CEO of Cenovus Energy Inc. says he's optimistic that his oil and gas company's second consecutive online annual shareholders meeting webcast on Wednesday will be its last.
Alex Pourbaix says the global rollout of vaccines to counteract the COVID-19 pandemic gives him hope that next year's meeting will be held in person, with the possible addition of a simultaneous webcast for out-of-town investors.
In their first shareholders' meeting since Cenovus bought Husky Energy Inc., former Husky directors Canning Fok, Wayne Shaw, Frank Sixt and Eva Kwok were elected to Cenovus's 12-member board. They had been appointed earlier under terms of the acquisition.
In January 2020, Cenovus committed $50 million over five years to build up to 200 houses to help alleviate a severe housing shortage in six First Nation and Metis communities near its oilsands operations in northern Alberta.
In an update on Wednesday, Pourbaix said the program resulted in 12 new houses completed in 2020 and 38 more expected to be ready by the end of this year.
He said shareholders have much to celebrate, with Cenovus on the way to cutting net debt to $10 billion by year-end thanks to higher oil prices, along with the reinstatement of a dividend and a 96 per cent recovery in the share price between the October Husky acquisition announcement and the end of April.
"I think we can all agree that this past year has been one of unprecedented challenges for the world, for our industry and for Cenovus, and, yet, today I'm more optimistic about the future of the company than I have ever been," he said.
"Cenovus is a stronger, more resilient, integrated Canadian energy leader thanks to our combination with Husky Energy."
This report by The Canadian Press was first published May 12, 2021.
Companies in this story: (TSX:CVE)
The Canadian Press
Man linked to B.C. and Alberta charged after woman's body found in national park
LAKE COUNTRY, B.C. — A charge of second-degree murder has been laid against a 41-year-old man following the recent discovery of a woman's body in Kootenay National Park in southeastern B.C.
A statement from RCMP says Philip Toner was arrested Tuesday in the Okanagan and will be returned to Alberta to face the murder charge.
The body of 35-year-old Brenda Ware was found last Thursday near her vehicle along a B.C. highway through the park, but investigators say they believe the alleged killing happened in Alberta.
Police say Toner and Ware were known to each other, but the nature of their relationship has not been described.
The statement says the "complex, interprovincial investigation" is still very active and police want to speak to anyone who may have had contact with Toner between May 4 and May 11 in either Alberta or B.C.
Drivers who might have picked up a hitchhiker travelling between B.C.'s Columbia Valley and the central Okanagan district of Lake Country on those dates are also asked to contact RCMP major crime detectives.
Toner appeared in provincial court in Kelowna Wednesday and police say the BC Prosecution Service received a seven-day remand in order to return him to Alberta.
This report by The Canadian Press was first published May 12, 2021.
The Canadian Press