AHS Warns Of Respiratory Virus Outbreak
Due to an increased number of Respiratory Syncytial Virus (RSV) outbreaks and positive lab specimens across the province, Alberta Health Services (AHS) is reminding all Albertans to practise good respiratory etiquette and refrain from visiting infants, children and vulnerable individuals when sick.
"We have already seen more RSV outbreaks and positive lab specimens across the province at this point in the season than in the 2015/16 season, in full," says Dr. Gerry Predy, Senior Medical Officer of Health for AHS. "Though not unusual for us to see this illness each season, the volume is higher, which means heightened risk, particularly for infants."
RSV usually causes the same symptoms as a bad cold, including a cough, stuffy or runny nose, mild sore throat, earache and fever. However, in some people, especially infants and young children, RSV may lead to more severe respiratory complications requiring hospital care, such as bronchiolitis (an infection of the small airways) and pneumonia.
Because RSV is not preventable by vaccine, it is the responsibility of those around the vulnerable to take preventative measures.
"What we ask of you is simple: if you're feeling sick, don't visit the vulnerable. This includes infants, seniors and those with compromised immune systems," says Dr. Predy. "Also, please remember to wash hands frequently and stay home from work, school and social activities when sick."
As of Jan. 17, there have been 14 RSV outbreaks confirmed in the current respiratory illness season, as compared to nine RSV outbreaks confirmed in the full 2015/16 season.
As of Jan. 14, more than 2,000 positive lab specimens have been confirmed for RSV, as compared to approximately 1,300 in the full 2015/16 season. Because some people may be tested multiple times, positive lab specimens should not be misunderstood as representing individual patients.
Albertans can find more information on RSV at: https://myhealth.alberta.ca/health/pages/conditions.aspx?hwid=hw176517&#hw176519
Tentative $161.5M settlement reached in WVa opioid trial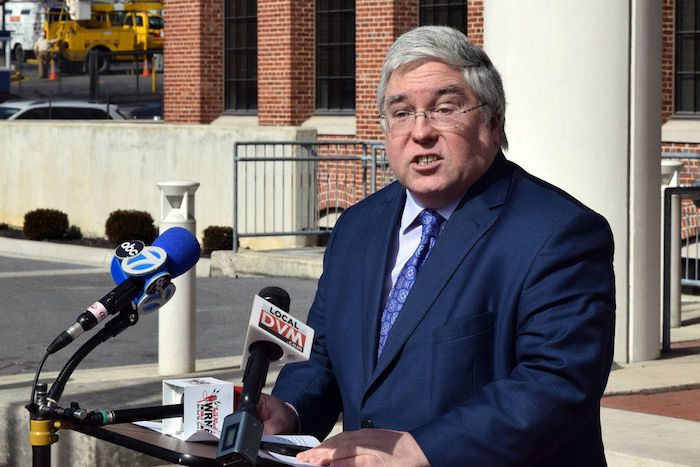 By John Raby in Charleston
CHARLESTON, W.Va. (AP) — Attorneys for the state of West Virginia and two remaining pharmaceutical manufacturers have reached a tentative $161.5 million settlement just as closing arguments were set to begin in a seven-week trial over the opioid epidemic, Attorney General Patrick Morrisey said Wednesday.
Morrisey announced the development in court in the state's lawsuit against Teva Pharmaceuticals Inc., AbbVie's Allergan and their family of companies. The judge agreed to put the trial on hold to give the parties the opportunity to work out a full settlement agreement in the upcoming weeks.
"Today does represent a very big day for our state," Morrisey said later at a news conference.
The trial started April 4. The lawsuit accused the defendants of downplaying the risks of addiction associated with opioid use while overstating the benefits.
Under the tentative deal, West Virginia would receive more than $134.5 million in cash, while Teva would supply the state with $27 million worth of Narcan, a medication that can reverse opioid overdoses, restore breathing and bring someone back to consciousness.
By reaching a settlement, "it obviously puts us in a position where we mitigate risk," Morrisey said. "We could win if we kept going to trial. I think we would have won. No guarantees, of course. But then we might be subject to five years of appeals and then we wouldn't see any resources for five years."
"I want to make sure we start to put feet on the ground now. And I want to see resources targeted to this epidemic now."
Under a plan announced by Morrisey in February, 72.5% of the settlement will go to a nonprofit foundation established to distribute money in opioid-related litigations, 24.5% would be allocated to local governments and 3% would go to the state. The foundation would consist of an 11-member board, including five state appointees and representatives from six regions of the state. The board members will have expertise in fields such as mental health, substance misuse and law enforcement.
West Virginia had reached a $99 million settlement withdrugmaker Johnson & Johnson's subsidiary Janssen Pharmaceuticals Inc. last month over the drugmaker's role in perpetuating the opioid crisis in the state that has long led the nation in drug overdose deaths.
Before the trial started, Morrisey's office announced the state settled part of the lawsuit involving another defendant, Endo Health Solutions, for $26 million.
In separate, similar lawsuits, the state of West Virginia previously reached a $37 million settlement with McKesson Corp. in 2019, and $20 million with Cardinal Health Inc. and $16 million with AmerisourceBergen Drug Co. in 2017.
After years of lawsuits, drugmakers, distribution companies and some pharmacies have been settling cases over the toll of opioids.
In deals finalized this year, the three biggest distribution companies and drugmaker Johnson & Johnson agreed to settlements totaling $26 billion over time. OxyContin maker Purdue Pharma is in court trying to win approval for a national settlement including up to $6 billion in cash, plus using future profits from a remade version of the company to fight the opioid crisis.
In other settlements this year, the distributors have agreed to pay Washington state, which did not participate in the national settlement with them, more than $500 million, and a group of companies are sending $276 million to Alabama.
In all, proposed and finalized settlements, judgements and criminal penalties over opioids have reached more than $47 billion since 2007. Much of the money is to be used only to address the crisis, which has been linked to the deaths of more than 500,000 Americans in the last two decades. A relatively small portion of the settlement money – at least $750 million in the Purdue deal – is to be paid to individual victims and their survivors.
In Charleston, a separate bench trial wrapped up last summer in a federal lawsuit accusing AmerisourceBergen, Cardinal Health and McKesson of fueling the opioid crisis in Cabell County and the city of Huntington. That judge has not indicated when he will rule.
___
Associated Press writer Geoff Mulvihill contributed to this report.
Alberta reporting two probable cases of mystery liver disease in patients under 16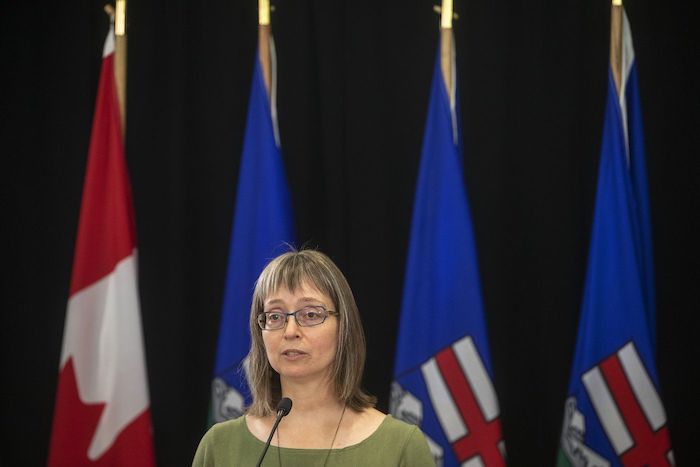 By Daniela Germano in Edmonton
Alberta's chief medical officer of health says there are two probable cases of severe acute hepatitis of unknown origin in children in the province.
Dr. Deena Hinshaw says both children are under 16.
She says one of the patients was treated, discharged from hospital and is doing well.
Hinshaw says the other patient remains in hospital.
She says she cannot provide more details due to patient confidentiality.
Toronto's Hospital for Sick Children said Tuesday it had identified seven probable cases of the liver disease.
The hospital, also known as SickKids, said the mysterious cases were identified between Oct. 1, 2021, and April 30, 2022, and reported to Public Health Ontario.
SickKids said it remains to be seen whether that number is an increase in cases of unknown origin compared with similar periods in previous years, or if any of the cases will be confirmed to have a new cause.
Manitoba also said a probable case was reported in that province in recent weeks.
Hinshaw said Alberta shared information late last week with clinicians on what to look for and how to report severe acute hepatitis of unknown cause in children.
The province has been working closely with federal, provincial and territorial officials to monitor emerging information, she said.
"We've also been working to align our reporting criteria with the other provinces and territories — in this case the current World Health Organization and Public Health Agency of Canada definitions," she said at a news conference.
"This will allow us to consistently report case information to the federal government and help contribute to the global body of work to understand more about this condition."
The definition for possible cases is broad, Hinshaw said, as any child with severe liver inflammation with unknown cause is being counted.
"I'd like to make it clear to parents that this reporting does not necessarily mean that there is an elevated risk in the community or that you should take different steps if your children are sick."
The World Health Organization said last week it had reports of almost 300 probable cases in 20 countries. More than 100 possible cases have emerged among children in the United States, including five deaths.
Dr. Theresa Tam, Canada's chief public health officer, said this week that even before the pandemic, about half of all pediatric hepatitis cases that are severe would have no known cause.
Federal health officials are still investigating whether any of these cases are linked in any way, she said.
This report by The Canadian Press was first published May 11, 2022.