Advance Care Planning: Preparing for Your Future Healthcare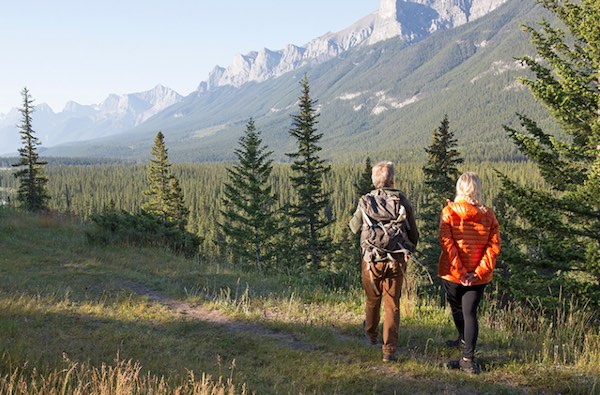 Are you prepared?
All Albertans should prepare for a possible scenario where they may be unable to make their own medical decisions, especially if they are older or have chronic or serious illness.
If you became seriously ill, would your family, caregivers and healthcare providers know how you would want to be cared for? Who would speak for you if you were too sick to speak for yourself?
Learn more about advance care planning.
Advance Care Planning
A way to help you think about, talk about and document wishes for health care in the event that you become incapable of consenting to or refusing treatment or other care.
You may never need your advance care plan – but if you do, you'll be glad that it's there and that you have had these conversations, to make sure that your voice is heard when you cannot speak for yourself.
Goals of Care Designation
A medical order used to describe and communicate the general aim or focus of care including the preferred location of that care.
Although advance care planning conversations don't always result in determining goal of care designation, they make sure your voice is heard when you cannot speak for yourself
Mental Health, MAID, and Governance in Trudeau's Canada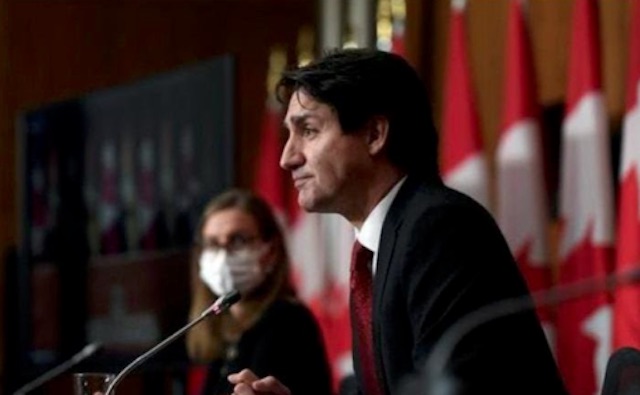 A Critical Examination of Governance, Ethical Implications, and the Search for Compassionate Solutions in a Nation in Crisis
The mental health crisis in Canada, deepened and exacerbated under Prime Minister Justin Trudeau's leadership, has laid bare the stark realities and the fundamental cracks in our national mental health support structures. The haunting statistics released by the Angus Reid Institute have catapulted this crisis to the forefront of national discourse, but it seems that the ramifications extend far beyond mere numbers. Approximately 80% of Canadians are grappling with the inadequate availability of mental health resources, and the governmental response, or lack thereof, has amplified this concern.
Under Trudeau's regime, the pervasive decline in mental health has not only been met with superficial commitments but has also seen the advancement of policies that many argue are an affront to the sanctity of life and individual liberty, namely, the Medical Assistance in Dying (MAID) legislation.
The Trudeau administration, amidst the throes of a profound mental health crisis, had pledged a seemingly substantial $4.5 billion over five years to address mental health care during the 2021 federal election. However, the tangible execution of this commitment remains elusive, with the funds ostensibly being absorbed into broader health care allocations. A dire need, once seemingly acknowledged, now seemingly diluted in priorities.
It's in this same disconcerting timeframe that the contentious discussions around MAID have intensified. The proposed legislative modifications seek to expand the eligibility criteria to include individuals whose sole medical condition is a mental illness. This proposition has resulted in a fierce national debate and has amplified concerns over the values and the ethical compass guiding our nation's leadership.
While the inception of MAID in 2016 found support among 64% of Canadians, the broadening of its scope to include mental illnesses has sparked widespread hesitation and reflection on its ethical implications. A mere 28% of Canadians support allowing those with only a mental illness to seek MAID. This shift in public sentiment is indicative of a collective realization of the complex moral, ethical, and societal implications of such a policy in a nation already strained by a lack of mental health support.
There's an unsettling correlation between the difficulties in accessing mental health care and the support for the expansion of MAID. Two in five Canadians who've encountered barriers in accessing mental health care express support for the inclusion of mental illnesses in MAID eligibility. This correlation rings alarm bells about the level of desperation and despair fueled by inadequate mental health resources and support.
The MAID legislation, particularly its proposed expansion, is symptomatic of a deeper, more entrenched disregard for life and liberty. The policies and legislation emanating from Trudeau's administration seem to foster an environment where the value of life is underplayed, and individual freedoms are undervalued. Rather than addressing the root causes and formulating holistic, compassionate solutions for mental health struggles, the government seems poised to offer an expedited escape route, overlooking the sanctity of life and the intrinsic rights of the individuals.
The urgency to address mental health challenges, especially those disproportionately affecting women, young adults, and lower-income households, is paramount. It requires genuine, sustained commitments and actions, far removed from mere electoral promises and rhetoric. The dialogue surrounding MAID, although crucial, risks overshadowing the fundamental issues at hand – the acute need for enhanced, accessible mental health care resources and a governmental ethos that values and preserves life and liberty.
In light of these pivotal concerns, this beckons a grave question to us all: Is this truly the Canada we desire? A Canada where, when faced with life's vicissitudes, the solution provided by the government is simply to opt for MAID? Or do we yearn for a Canada that embodies hope, a belief that circumstances can, and will, improve? When 2025 arrives, the bell will indeed toll for Justin Trudeau and his Liberal compatriots, and we, as staunch Canadians, will need to rise to the occasion and answer this question. It's a query not merely about policies or governance but about the very soul and essence of our great nation.
Subscribe to The Opposition with Dan Knight
I'm an independent Canadian journalist exposing corruption, delivering unfiltered truths and untold stories. Join me on Substack for fearless reporting that goes beyond headlines
Excess deaths in Canada and most western nations remain very high long after pandemic deaths subside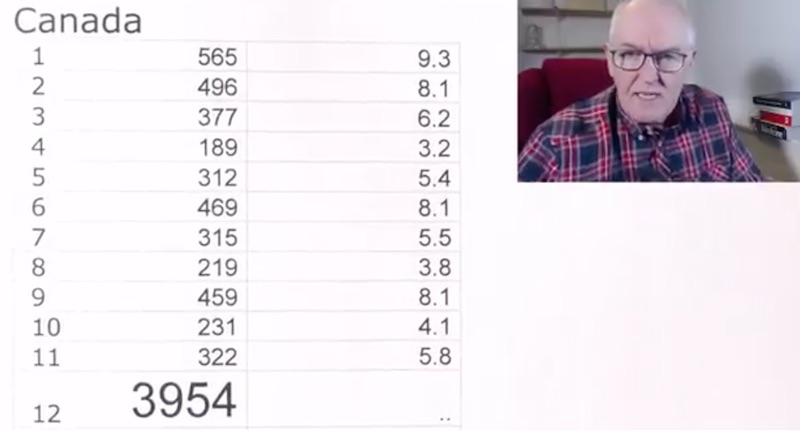 The numbers for 2023 are rolling in and they show a disturbing trend in most of the wealthy nations in the world. In Canada, the United States, and virtually every country in Western Europe, the excess rate of death is astounding and so far unexplained by officials in any nation.
British health researcher Dr. John Campbell shares official data from the OECD (Organization for Economic Co-operation and Development) and wonders why the media doesn't seem to notice or care.
Confirmation of excess deaths in 2023 for US, UK, Canada, Australia, NZ, Netherlands, and Denmark. However, deaths are lower than expected in Poland, Hungary, and Sweden.
OECD data https://stats.oecd.org/index.aspx?que…