A simple question from a daughter. A special connection to a horse. Another chance to defeat the demons.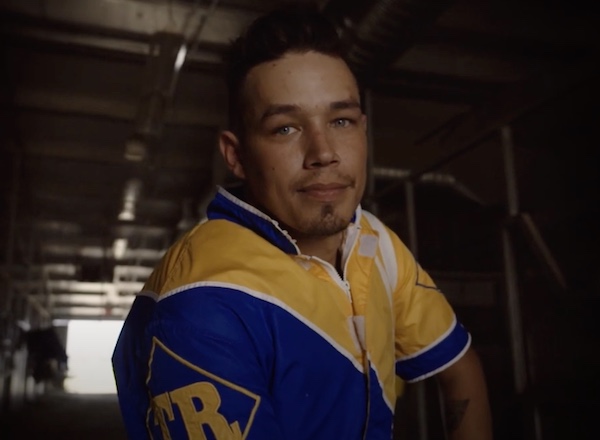 If you know the racetracks in Saskatchewan and Alberta there's a very good chance you've run into the name Tyler Redwood. Tyler has been racing Standardbreds his entire adult life. Driver of the year in Saskatchewan in 2009, 2011, and 2012, he was on top of his game until addictions knocked him off his horse so to speak. One late fall night in September 2012, Redwood drove an ATV into a tractor, shattering his jaw and threatening his career. He was losing his battle with alcohol and drugs. He was falling into depression. He tried to take his own life.
Fortunately, Tyler Redwood kept coming back to his horses. There was something in the relationship with an animal who needed love and a horse lover who had something to give. Shoeing a horse, brushing a horse, just spending time with an animal, especially the ones others are giving up on. Redwood has always enjoyed sharing a little love with the majestic animals. On his toughest days he admits horses give him something special in return.
One after another the tracks closed in Saskatchewan and Redwood was faced with a life changing decision. Would he move onto a different pursuit? Or would he pursue his passion somewhere else? In the end it was his passion that would save him. Tyler moved his family to Central Alberta and became a bit of a fixture at Century Downs and The Track on 2. But moving his loved ones away from their family members was a struggle, especially considering his demons followed him. As Redwood tried to establish himself in Alberta, depression was sometimes getting the better of him. Suicidal and dependent, spending all his free time isolated from his family in the garage, it was a question from his daughter that sparked the much-needed change in Tyler's life.
In the clear way only children speak in she asked her father why he was spending all his time in the garage and not with her and her 2 siblings. The question cut Redwood to the bone. The next day he pursued the help he would need to put him on a path to recovery. Other than one setback on August 11, 2018, Tyler has been strong.
One of his great loves now is his relationship with his horse Star Flight. Star Flight was struggling on the track just like Redwood when he got a chance to ride her. He felt something in her and a conversation with the owner turned into an eventual purchase. The two troubled souls bonded and the relationship sparkled on the track. The struggling horse started to win. Six victories later Star Flight was a finalist for Claiming Filly / Mare of the Year at the 2021 Alberta Standardbred Horse Association Awards.
With a new love in his life, his children nearby, and horses to spend time with Tyler Redwood has come to recognize a new strength. Now he feels strong enough to share his story with others who are struggling. In the following video he shares a beautiful message on behalf of The Canada Suicide Prevention Service. Here's "Redwood Redemption" an inspirational testament to the day to day struggles of an Alberta horseman.
If you're thinking about suicide, are worried about a friend or loved one, the Canada Suicide Prevention Service is available 24/7 for voice and 4pm to 12am ET for text.
The Canada Suicide Prevention Service
Need help? Call and connect with our responders now at 1-833-456-4566.
Between 2 pm and 10 pm (Alberta time) you can send a text to 45645
TC Energy shuts down Keystone pipeline system after leak in Nebraska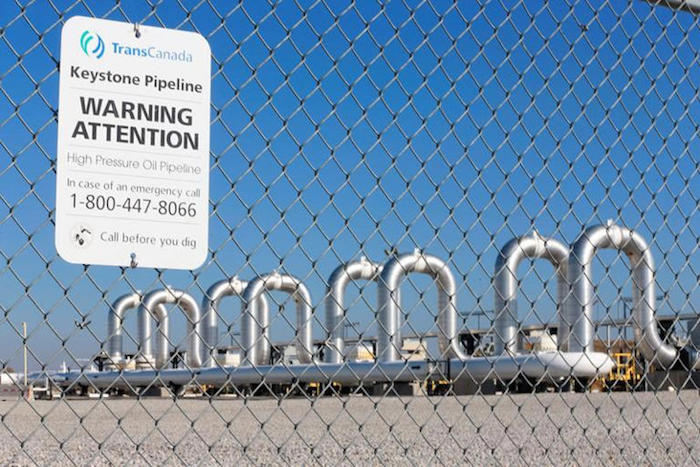 CALGARY — TC Energy Corp. says it has shut down its Keystone pipeline after a leak in Nebraska.
The company says it has mobilized people and equipment in response to a confirmed release of oil into a creek, about 32 kilometres south of Steele City, Neb.
TC Energy says an emergency shutdown and response was initiated Wednesday night after a pressure drop in the system was detected.
It says the affected segment of the pipeline has been isolated and booms have been deployed to prevent the leaked oil from moving downstream.
The Keystone pipeline system stretches 4,324 kilometres and helps move Canadian and U.S. crude oil to markets around North America.
TC Energy says the system remains shutdown as its crews respond and work to contain and recover the oil.
This report by The Canadian Press was first published Dec. 8, 2022.
Companies in this story: (TSX:TRP)
The Canadian Press
Two deputy chief medical officers resign from their positions with Alberta Health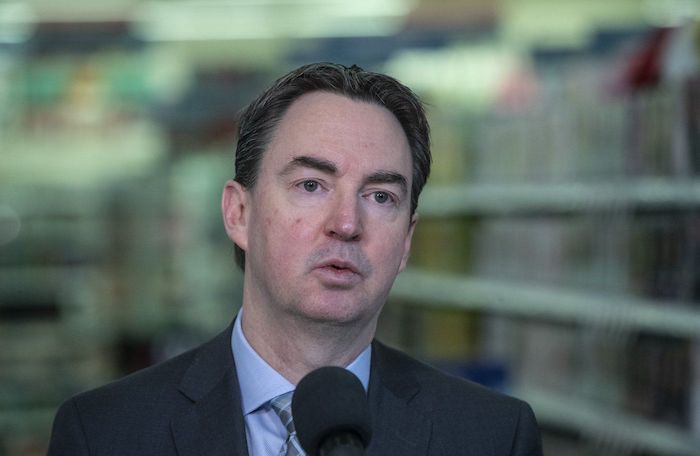 Edmonton – Alberta's two deputy chief medical officers of health are leaving their roles — less than a month after Dr. Deena Hinshaw was removed as the province's top doctor.
Health Minister Jason Copping confirmed during question period Wednesday that both of the doctors have submitted letters of resignation.
"They are still continuing to work at this point in time," he said in the legislature. "We are in the process of actually looking to fill those roles."
A statement from Alberta Health said Dr. Rosana Salvaterra and Dr. Jing Hu, who are listed as public health physicians on the department's website, have given notice.
When reached by her department email, Salvaterra responded: "Unfortunately, we are not able to comment."
She later added that she respects and admires both Dr. Hinshaw and Dr. Hu.
"They are brilliant, hard-working, and compassionate public health physicians and I consider myself fortunate to have had the opportunity to work alongside them for these past 14 months."
Salvaterra, who has extensive public health experience including as the medical officer of health for Peterborough, Ont., joined the office in October 2021.
Her career in public health includes work in "the COVID-19 response, mental health, the opioid response, women's health, poverty reduction, health equity, community food security and building stronger relationships with First Nations."
Hu's out-of-office message said her "last day at work with Alberta Health was Nov. 18, 2022," and noted she wouldn't have access to the department email after that date.
She got extensive training in China and at the University of Calgary before joining the health department in January 2020.
Their resignations came within a month of Hinshaw, who became the face of Alberta's public health response to the COVID-19 pandemic, being removed from her position.
Hinshaw was replaced by Dr. Mark Joffe, a senior executive member of Alberta Health Services, on an interim basis.
"Dr. Joffe will be supported by medical officers of health within AHS, by other staff in the Office of the Chief Medical Officer of Health, and by the Public Health Division," said the statement from Alberta Health late Wednesday.
"We expect these changes to have no impact on the department's and Dr. Joffe's ability to meet the requirements of the Public Health Act."
Hinshaw's dismissal didn't come as a surprise.
Premier Danielle Smith announced on her first day in office in October that she would be replaced.
Smith has made it clear that she blames both Hinshaw and Alberta Health Services for failing to deliver the best advice and care for Albertans as the hospital system came close to buckling in successive waves of the COVID-19 pandemic.
"A lot of the bad decisions were made by Alberta Health Services on the basis of bad advice from the chief medical officer of health," Smith told reporters on Oct. 22.
Smith has not placed the blame on front-line doctors and nurses but broadly on AHS senior management. Joffe, while serving as chief medical officer of health, retains his role in AHS senior management as a vice-president responsible for areas in cancer and clinical care.
Hinshaw, an Alberta-trained public health specialist, became a celebrity of sorts in the first wave of the pandemic in the spring of 2020, as she delivered regular, sometimes daily, updates to Albertans on the virus, its spread and methods to contain it.
This report by The Canadian Press was first published Dec. 7, 2022.
— By Colette Derworiz in Calgary.