2019 Canada Winter Games wraps up in Red Deer
Two weeks of sport excellence and cultural celebrations wrapped up Saturday night with the Closing Ceremony of the 2019 Canada Winter Games in Red Deer, Alberta. Since February 15, over 3,600 participants, 5,000 volunteers and 20,000 visitors enjoyed 19 sports and 10 nights of cultural entertainment as part of Canada's largest multi-sport and cultural event for youth.
"For the past two weeks, Red Deer and central Alberta have celebrated and enjoyed Canada's largest multi-sport and cultural event," said Lyn Radford, 2019 Games Board Chair. "Since we were awarded the Games in 2014, we have been focused on delivering a life-shaping Games experience for athletes, spectators and the community. As the Games comes to a close, I am proud to share we delivered on our vision thanks to the dedication of the volunteers, sponsors, and staff. Thank you to everyone who made this a moment to remember."
"On behalf of the Government of Canada and all Canadians, I congratulate all the athletes—as well as the coaches, officials and all those who supported them—on their performances, and wish them the very best in their future endeavors," said the Honourable Kirsty Duncan, federal minister of Science and Sport. "Thank you also to all the organizers and volunteers for your exceptional efforts in contributing to this tremendous event."
"Alberta has been extremely proud to host the 2019 Canada Winter Games. Congratulations to all our young athletes, coaches and mission staff on their outstanding performances at the 2019 Canada Winter Games," said Ricardo Miranda, Minister of Culture and Tourism, responsible for sport in Alberta. "Congratulations, too, to the Canada Winter Games Host Society, The City of Red Deer and the more than 5,000 volunteers for putting on an exceptional event. This has truly been a team effort. Thank you for being tremendous ambassadors of our province."
"On behalf of Red Deer City Council, The City of Red Deer and the citizens of our community, it has been a privilege to welcome our nation to Red Deer for the 2019 Canada Winter Games," said Mayor Tara Veer. "We have been reminded that the maple leaf is unwavering in its ability to bring our country together."
"Congratulations to the Host Society, volunteers and, of course, the athletes who wowed us with their commitment to excellence and sportsmanship," said Evan Johnston, Chair of the Canada Games Council. "Because of everyone's hard work and key partnerships, the Games in Red Deer will leave a lasting legacy of new and enhanced sport facilities, downtown revitalization, social legacy projects and a community pride that will benefit athletes and the broader central Alberta community for years to come."
For more information on the 2019 Canada Winter Games, visit canadagames.ca/2019.
Premier Smith uses First Ministers' meeting to catch up with Quebec Premier Legault and Saskatchewan's Scott Moe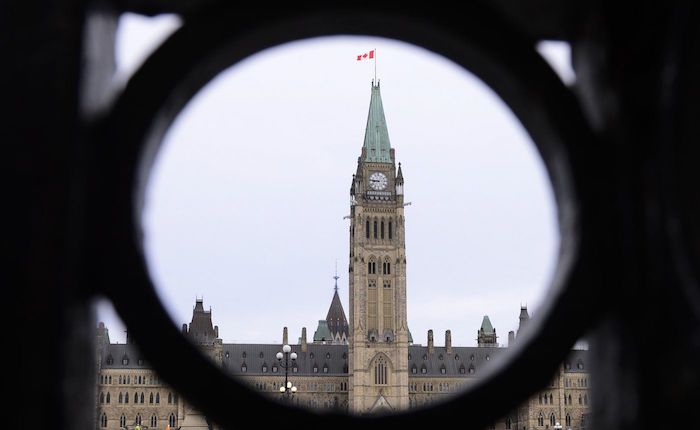 Premier Smith's update from the Ottawa
Premier Danielle Smith participated in the First Ministers' Meeting on health care in Ottawa and provided the following update.
Alberta is leading the country with major reform to health care. After 2.5 years of requests from Canada's premiers, today, the federal government presented their plan. While this is a start, overall, this is significantly lower than the premiers anticipated. Premier Smith will take this information back to her team in Alberta in advance of meeting with Canada's premiers again in the coming days.
Premier Smith also met with premiers François Legault of Quebec and Scott Moe of Saskatchewan in Ottawa in advance of today's first ministers' meeting.
Premier Smith and Premier Legault committed to a desired outcome for a health-care deal that recognizes and respects provincial jurisdiction over health delivery and leads to better outcomes for Albertans and Quebecers. Premier Smith stressed the importance of Alberta's energy sector, advocating for the importance of natural gas exploration and development both for the growth of the Canadian economy and to provide energy security for Canada's allies. Premier Legault reiterated his desire to invest in clean energy like hydroelectricity to fight climate change. Both premiers expressed concern about federal overreach and the need for the federal government to respect provincial autonomy in areas of provincial jurisdiction to better meet the needs of their citizens.
Premier Smith and Premier Moe expressed a need for flexibility in the delivery of health-care services, especially those that Alberta's Healthcare Action Plan commits to, such as reducing surgical wait times, improving ambulance services and reducing emergency room wait times. Premier Smith emphasized Alberta's progress on recovery-oriented care to support those struggling with mental health and addictions challenges and invited Premier Moe to Alberta to visit the province's recovery-oriented treatment centres. The premiers also discussed the mutual importance of the energy sector to their provinces for job growth and export to Canada's allies and a desire to work together on establishing economic corridors for trade and energy export.
Premier Smith asks Prime Minister to halt "Just Transition" legislation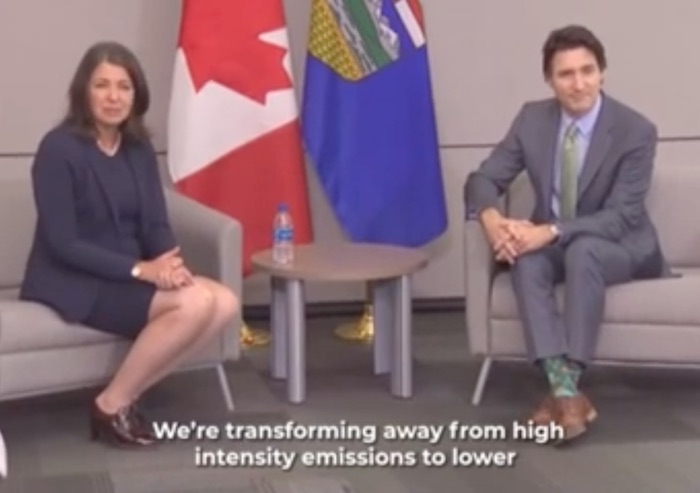 Premier Smith meets with the Prime Minister
Premier Danielle Smith met with the Prime Minister for approximately 30 minutes primarily discussing Alberta's request for the federal government to halt the introduction of its proposed 'Just Transition' legislation and other emission reduction strategies.
The Premier asked the federal government to instead work collaboratively with the Government of Alberta on developing a plan and partnership to attract energy investment and workers into Alberta's conventional, non-conventional and emerging energy sectors while reducing Canada's and Alberta's net emissions.
The Prime Minister expressed a willingness to explore this strategy with the Premier through their respective ministers and the Premier will be following up with further correspondence regarding proposed next steps in the near future.
The Premier used today's discussion to outline Alberta's expectations as to what must and must not be included in any future federal legislation, targets or policies as it relates to Alberta's energy sector. These expectations included:
Abandonment of any references to 'just transition' or any other terminology or policies that signal the phaseout of Alberta's conventional or non-conventional energy sector or workforce.
Increased workforce training and participation in all of the conventional, non-conventional and emerging energy sectors.
The need for formal consultation and collaboration with Alberta before the federal government announces or implements legislation, targets or policies that materially impact Alberta's energy sector.
Substantial increase in LNG exports to Asia through the lens of meeting targets through replacement of higher emitting fuel sources with clean Canadian LNG.
Joint federal-provincial initiatives to facilitate increased private investment in nuclear, hydrogen, bitumen beyond combustion, geothermal, lithium, helium, zero-emission vehicle, CCUS, petrochemical and other emerging technologies and fuels that make Alberta's conventional and non-conventional energy sector increasingly carbon neutral.