What My Brother's Suicide Taught Me About Living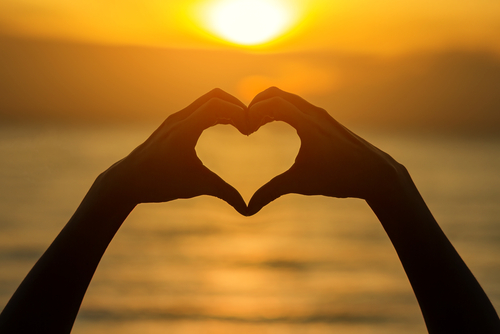 My brother Brett died 3,285 days ago today. 9 years. It feels like a hundred. It also feels like yesterday. But whereas others have moved on with their lives, I am one of the few left counting. Please don't get me wrong, I am glad others have moved on. He would be glad too. But my life and how I see it has changed forever.
The morning I learned of my brother's passing was a day I will never forget. I miss him very much and at times I am still overwhelmed with enormous grief and paralyzing sadness. All these year later when I think about him, warm tears instantly well up in my eyes and roll down my cheeks.
Typically, those feelings catch me off guard: a song, a memory, a family event like our Uncle's 70th birthday last year where for me his absence is always felt. Or a wedding or the birth of a baby, events that bring so much joy and happiness, yet I always remember that my brother will never experience two of those life's greatest moments.
It may not make sense to some but my most of my hardest hitting moments are at times when I am happy, not times when I am sad. I am forever left with the feeling of "I wish my brother was here."
The last time I saw my brother is etched forever in my mind.
A surprise 43rd birthday party for me in December of 2011 filled with love and laughter. That cold, snowy evening ended as usual—a hug, a kiss on the cheek.
"I love you," I whispered in my brother's ear.
"I love you, too," Brett replied to me, like a thousand times before.
That was the last time I would ever see my brother.
Nine years ago, a little after 3 a.m., on March 19, 2012, I was awoken by my husbands' words, "Jodee, I think someone is here." I still remember vividly the image of four black pant legs with yellow stripes on the doorstep as my husband opened the front door.
My brother had taken his own life.
The World Health Organization estimates that each year approximately 800,000 people die from suicide, which accounts for one death every 40 seconds. Some sources predict that by 2021 that will increase to one death every 20 seconds.
These deaths are our sons, daughters, moms, dads, husbands, wives, brothers, sisters, aunts, uncles, friends, neighbors, and co-workers. And in the approximately five minutes it takes you to read this article, seven people will have taken their life. Seven families, friends and loved ones will very shortly feel a pain like no other, their lives changed forever.
My brother's death taught me so much, not about dying but about living. I try to remember to cherish life every day, to be open-minded, empathetic, and understanding, and to tell the ones I care about that I love them. I strive and am successful in not being bitter, angry and blaming as those emotions serve no purpose other than to break my spirit and keep me stuck. I work hard to remember that not everyone has the same opinion, that we all experience life and the circumstances surrounding it differently. So, I never get argumentative when others do not agree with my perspective. They have not lived my life, nor I theirs. Without realizing it, my brother and his complicated journey taught me that you never know what someone else may be going through, so I try to be kind.
Because of my brother and his absence, the beauty of life is always fresh in my mind.
It doesn't mean that I don't wish he was here, or that I don't love him. It doesn't mean I'm not feeling an underlying sense of sadness. But in his memory, I try to appreciate and enjoy life everyday.
I have made a conscious choice to celebrate how precious life is. That it is filled with so much beauty at the same time can be filled with heartache, challenges and hardship. I am blessed to live in the small town of Sylvan Lake; the water brings me joy and peace. It always has, which I believe stems from my childhood with my brother. Family vacations where we were blissfully happy and constantly in the water.
As much as I can I breathe the fresh Alberta air; I swim in the water and feel the warmth of sunshine on my face. I love the sand between my toes. Because of my brother, I remember how short life is and you can't take any day for granted. You never know what tomorrow may bring. In fact, you never know if there will be a tomorrow at all.
Today, I celebrate the lives and memory of everyone who has lost their lives to suicide and the families that love them.
Today, my sweet brother, I celebrate the memory and love I have for you.
Jodee Prouse is a sister, wife, mom, and author of the powerful memoir, The Sun is Gone: A Sister Lost in Secrets Shame & Addiction & How I Broke Free. She is an outspoken advocate to help eliminate the shame & stigma surrounding addiction & Mental Illness. Follow her on facebook @jodeetisdaleprouse
If you or someone you know needs help, call the Canadian Suicide Prevention Service at 1-833-456-4566. If you think someone is in immediate danger, do not leave them alone, stay with them and call 911.
Blue Bombers become first CFL team to earn playoff spot with 26-16 victory over Elks
EDMONTON — Zach Collaros threw two touchdown passes as the Winnipeg Blue Bombers defeated the Edmonton Elks 26-16 on Friday night to become the first CFL team to clinch a playoff berth.
Winnipeg (9-1) captured its seventh straight victory and improved to 7-0 within the West Division. Collaros finished 15-of-24 passing for 210 yards with an interception to remain the CFL's passing leader (2,565 yards) but is also tops in TD passes with 15.
This marks the fifth straight season that Winnipeg, the defending Grey Cup champion, has made the playoffs.
Edmonton (2-7) suffered its fifth straight loss and dropped to 0-5 at home this season.
Edmonton's defence forced a safety at 9:31 of the first quarter, then came up big five minutes later as Trumaine Washington intercepted Collaros in the end zone. The Bombers closed out the opening quarter with a 37-yard Ali Mourtada field goal.
The Elks responded with Sean Whyte's 34-yard field goal at 11:22 of the second.
Winnipeg took the lead with three minutes left in the first half as a 47-yard completion to Kenny Lawler set up Collaros's five-yard TD strike to Andrew Harris. But Harris appeared to suffer an injury to his right knee and did not return as Brady Oliveira finished up with 105 yards rushing on 16 carries.
Whyte kicked a 25-yard field cut Winnipeg's half-time lead to 10-8.
Mourtada converted from 27 and a career-high 43 yards to start the third. Edmonton tied it 16-16 on Taylor Cornelius's 11-yard TD toss to Shai Ross. Backup quarterback Dakota Prukop added the two-point convert.
Rookie Cornelius got the start as incumbent Trevor Harris was a healthy scratch.
Moments after Elks defender Aaron Grymes couldn't hang on to an easy interception opportunity, Collaros hit Rasheed Bailey on a 48-yard completion before finding him on a five-yard scoring strike six minutes into the fourth.
Mourtada cemented the win with a 23-yard field goal with 50 seconds remaining.
Winnipeg hosts the B.C. Lions next Saturday while Edmonton has a bye week before returning home against the Hamilton Tiger-Cats on Oct. 29.
NOTES: Harris being sidelined while healthy has led to speculation the Elks are actively shopping their veteran quarterback on the trade front… Lawler returned to the lineup after being suspended by Winnipeg for its last game for an impaired driving arrest… The actual attendance appeared to be far beneath the announced 24,276 fans.
This report by The Canadian Press was first published Oct. 15, 2021.
This report by The Canadian Press was first published Oct. 15, 2021.
The Canadian Press
Medical examiner describes deaths of mother, toddler at Calgary murder trial
CALGARY — A forensic pathologist has told a murder trial that a Calgary woman and her young daughter suffered blunt force trauma to their heads.
Jasmine Lovett and 22-month-old Aliyah Sanderson were reported missing in April 2019.
The next month, their bodies were found buried in a day use area in Kananaskis Country, west of Calgary.
Robert Leeming has pleaded guilty to second-degree murder in the death of Lovett but not guilty to second-degree murder in the child's death.
Deputy medical examiner Dr. Akmal Coetzee-Khan described his findings through a series of autopsy photos.
He says Lovett appeared to have been moved after her death, judging from pooling of blood in her body.
She also had a black eye and bruising on her face.
The Canadian Press