What My Brother's Suicide Taught Me About Living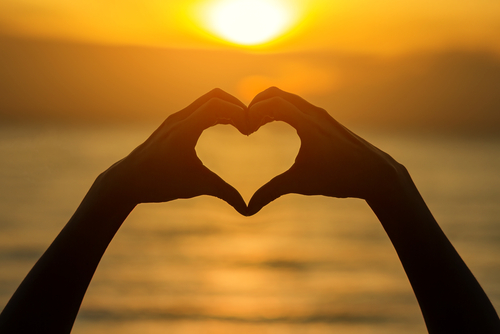 My brother Brett died 3,285 days ago today. 9 years. It feels like a hundred. It also feels like yesterday. But whereas others have moved on with their lives, I am one of the few left counting. Please don't get me wrong, I am glad others have moved on. He would be glad too. But my life and how I see it has changed forever.
The morning I learned of my brother's passing was a day I will never forget. I miss him very much and at times I am still overwhelmed with enormous grief and paralyzing sadness. All these year later when I think about him, warm tears instantly well up in my eyes and roll down my cheeks.
Typically, those feelings catch me off guard: a song, a memory, a family event like our Uncle's 70th birthday last year where for me his absence is always felt. Or a wedding or the birth of a baby, events that bring so much joy and happiness, yet I always remember that my brother will never experience two of those life's greatest moments.
It may not make sense to some but my most of my hardest hitting moments are at times when I am happy, not times when I am sad. I am forever left with the feeling of "I wish my brother was here."
The last time I saw my brother is etched forever in my mind.
A surprise 43rd birthday party for me in December of 2011 filled with love and laughter. That cold, snowy evening ended as usual—a hug, a kiss on the cheek.
"I love you," I whispered in my brother's ear.
"I love you, too," Brett replied to me, like a thousand times before.
That was the last time I would ever see my brother.
Nine years ago, a little after 3 a.m., on March 19, 2012, I was awoken by my husbands' words, "Jodee, I think someone is here." I still remember vividly the image of four black pant legs with yellow stripes on the doorstep as my husband opened the front door.
My brother had taken his own life.
The World Health Organization estimates that each year approximately 800,000 people die from suicide, which accounts for one death every 40 seconds. Some sources predict that by 2021 that will increase to one death every 20 seconds.
These deaths are our sons, daughters, moms, dads, husbands, wives, brothers, sisters, aunts, uncles, friends, neighbors, and co-workers. And in the approximately five minutes it takes you to read this article, seven people will have taken their life. Seven families, friends and loved ones will very shortly feel a pain like no other, their lives changed forever.
My brother's death taught me so much, not about dying but about living. I try to remember to cherish life every day, to be open-minded, empathetic, and understanding, and to tell the ones I care about that I love them. I strive and am successful in not being bitter, angry and blaming as those emotions serve no purpose other than to break my spirit and keep me stuck. I work hard to remember that not everyone has the same opinion, that we all experience life and the circumstances surrounding it differently. So, I never get argumentative when others do not agree with my perspective. They have not lived my life, nor I theirs. Without realizing it, my brother and his complicated journey taught me that you never know what someone else may be going through, so I try to be kind.
Because of my brother and his absence, the beauty of life is always fresh in my mind.
It doesn't mean that I don't wish he was here, or that I don't love him. It doesn't mean I'm not feeling an underlying sense of sadness. But in his memory, I try to appreciate and enjoy life everyday.
I have made a conscious choice to celebrate how precious life is. That it is filled with so much beauty at the same time can be filled with heartache, challenges and hardship. I am blessed to live in the small town of Sylvan Lake; the water brings me joy and peace. It always has, which I believe stems from my childhood with my brother. Family vacations where we were blissfully happy and constantly in the water.
As much as I can I breathe the fresh Alberta air; I swim in the water and feel the warmth of sunshine on my face. I love the sand between my toes. Because of my brother, I remember how short life is and you can't take any day for granted. You never know what tomorrow may bring. In fact, you never know if there will be a tomorrow at all.
Today, I celebrate the lives and memory of everyone who has lost their lives to suicide and the families that love them.
Today, my sweet brother, I celebrate the memory and love I have for you.
Jodee Prouse is a sister, wife, mom, and author of the powerful memoir, The Sun is Gone: A Sister Lost in Secrets Shame & Addiction & How I Broke Free. She is an outspoken advocate to help eliminate the shame & stigma surrounding addiction & Mental Illness. Follow her on facebook @jodeetisdaleprouse
If you or someone you know needs help, call the Canadian Suicide Prevention Service at 1-833-456-4566. If you think someone is in immediate danger, do not leave them alone, stay with them and call 911.
Man linked to B.C. and Alberta charged after woman's body found in national park
LAKE COUNTRY, B.C. — A charge of second-degree murder has been laid against a 41-year-old man following the recent discovery of a woman's body in Kootenay National Park in southeastern B.C.
A statement from RCMP says Philip Toner was arrested Tuesday in the Okanagan and will be returned to Alberta to face the murder charge.
The body of 35-year-old Brenda Ware was found last Thursday near her vehicle along a B.C. highway through the park, but investigators say they believe the alleged killing happened in Alberta.
Police say Toner and Ware were known to each other, but the nature of their relationship has not been described.
The statement says the "complex, interprovincial investigation" is still very active and police want to speak to anyone who may have had contact with Toner between May 4 and May 11 in either Alberta or B.C.
Drivers who might have picked up a hitchhiker travelling between B.C.'s Columbia Valley and the central Okanagan district of Lake Country on those dates are also asked to contact RCMP major crime detectives.
Toner appeared in provincial court in Kelowna Wednesday and police say the BC Prosecution Service received a seven-day remand in order to return him to Alberta.
This report by The Canadian Press was first published May 12, 2021.
The Canadian Press
Flames' Sean Monahan done for season with hip injury requiring surgery
Calgary Flames centre Sean Monahan will not play the remaining four games of the regular season and will undergo hip surgery next week.
The 26-year-old had 10 goals and 18 assists and was minus-six in 50 games this season.
"He did battle through it. It wasn't just for two or three games. He's done it for the last 20 games," Flames head coach Darryl Sutter said.
"Sean tried to do everything that I asked him to do and he did it with pain, so I give him a lot of credit."
Calgary (23-26-3) has four games remaining in the regular season, all against Vancouver (21-27-3), starting Thursday. 
Both teams will finish out of the playoffs in the North Division.
This report by The Canadian Press was first published May 12, 2021.
The Canadian Press