Vote today in the 2021 Municipal Election – Voting information for Calgary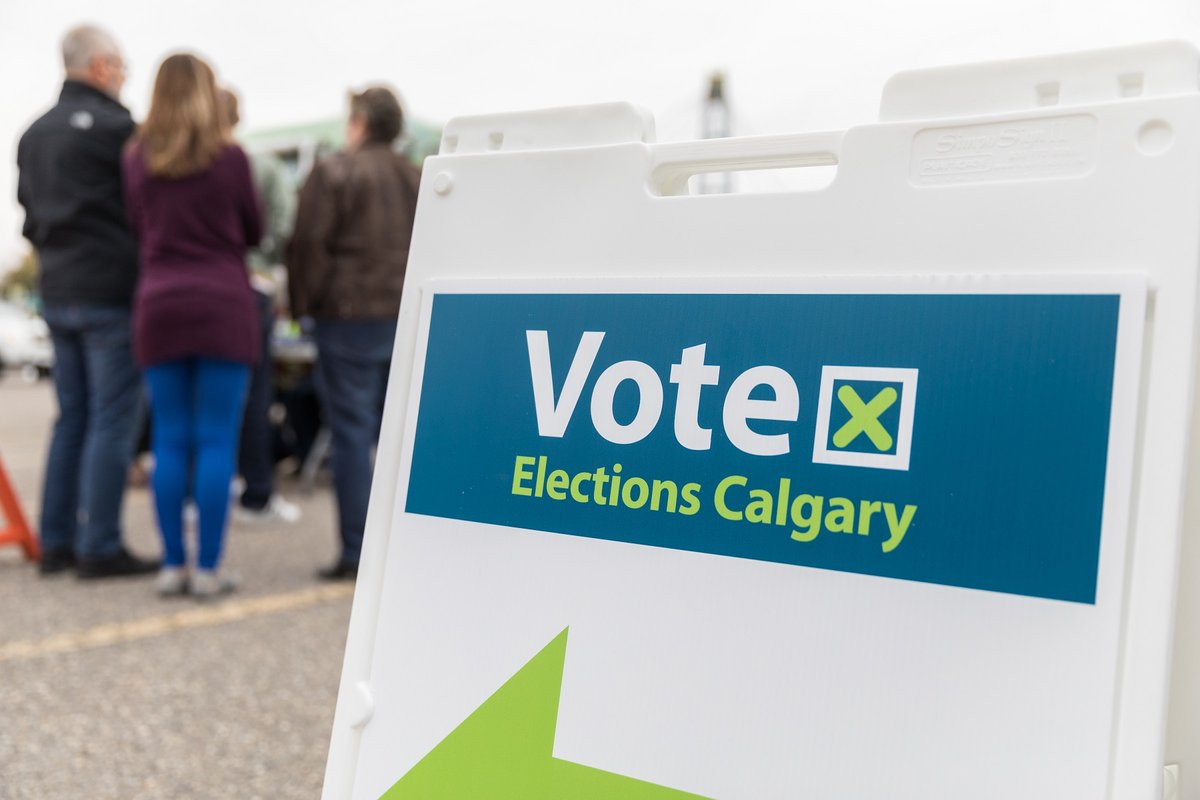 From the City of Calgary
Monday, Oct. 18, 2021 is another chance to vote for Mayor, Councillor and Public or Separate School Trustee. Voters are also casting a ballot to vote on fluoridation, senate nominees and two referendum questions. Voting stations are open from 8 a.m. to 8 p.m. at 188 locations across the city.
Remember to cast your vote at your designated voting station and bring identification indicating your name and current address of residence. We encourage voters to vote early in the day to minimize wait times. If you are in line when voting stations close at 8 p.m., you will still be allowed to vote.
Know where to vote: Voters must cast their vote at their designated voting station. These locations are listed on the voter information cards and the Election Voter Guide mailed to all residences. Voters can also find their designated voting station by using our online Where Do I Vote tool.
There were many ways to vote in this election. The Advance Vote (Oct. 4-10) turnout was 141,329, not counting shelters, care facilities and voting stations outside of Calgary running elections as part of the separate school board. Special (mail-in) ballots are also being collected for those who were unable to physically visit a voting station.
"Our priority is to deliver an election that is safe and accessible for all eligible voters. More voting opportunities are being provided to Calgarians as part of the 2021 General Election with an increase in the total number of voting stations overall and longer hours to vote. I encourage everyone who is eligible to get out and vote if you haven't already done so," said Returning Officer Kate Martin.
Unofficial results will be announced on calgaryelectionresults.ca. Results by voting station will be posted on the open data catalogue by noon on Wednesday, Oct. 20, 2021 and official results will be posted by noon on Friday, Oct. 22, 2021.
Calgary city council to debate safety bylaws after protests at library drag events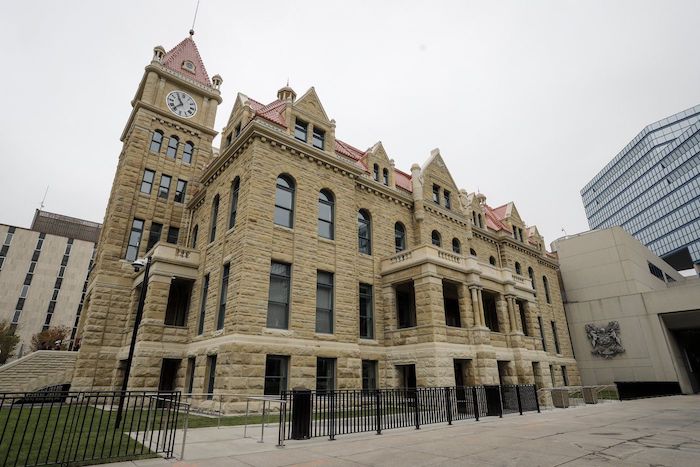 Calgary's city council is set to discuss updating one bylaw and bringing in another to address protests at drag events.
The proposed changes, which are on the agenda for this week's council meeting, include adding the word "intimidation" to the existing public behaviour bylaw.
A second bylaw, which would be called the safe and inclusive access bylaw, is also set to be debated by councillors as early as today.
It would prohibit protests within 100 metres of an entrance to a recreation facility or library and anywhere inside those facilities.
The move comes as a 36-year-old man faces criminal and bylaw charges related to a disruption during a Reading with Royalty event at a public library in February.
The family-friendly story times at libraries are led by drag queens or kings, and children are invited to dress in their best outfit, cape or crown.
Charges under the city's public behaviour bylaw carry a maximum penalty of up to $10,000 or six months in jail.
If passed by council, the safe and inclusive access bylaw would carry the same penalty.
"Recent protests have targeted members of the (LGBTQ) community and impeding the city of Calgary's ability to provide safe and inclusive access to city services," reads the new bylaw proposal. "The public is entitled to access these services without being exposed to messaging or behaviour that is hateful, intimidates, harasses or discriminates."
It lists multiple events that have led to safety concerns including: a Drag on Ice event that was postponed at the Chinook Blast festival Feb. 10; ongoing protests at Canyon Meadows aquatic and fitness centre, which is connected to Calgary Recreation's transgender and gender diverse facility; and the children's reading programs at public libraries.
Libraries across Canada — including Moncton, Halifax and Coquitlam, B.C. — have faced similar protests this year.
There have also been anti-drag protests outside the Tate Britain art gallery in London, as well as several bookstores and libraries in the United States.
Tennessee recently brought in a law that would ban drag shows in public spaces, starting July 1, and several other states are considering restrictions.
Across the United States, conservative activists and politicians have complained that drag contributes to the "sexualization" or "grooming" of children.
The efforts seek to smother popular "drag story hours," at which drag queens read to kids. Organizers of LGBTQ Pride events say they put a chill on their parades.
This report by The Canadian Press was first published March 14, 2023.
— With files from The Associated Press
Convicted killer charged with murder of another woman had finished sentence in June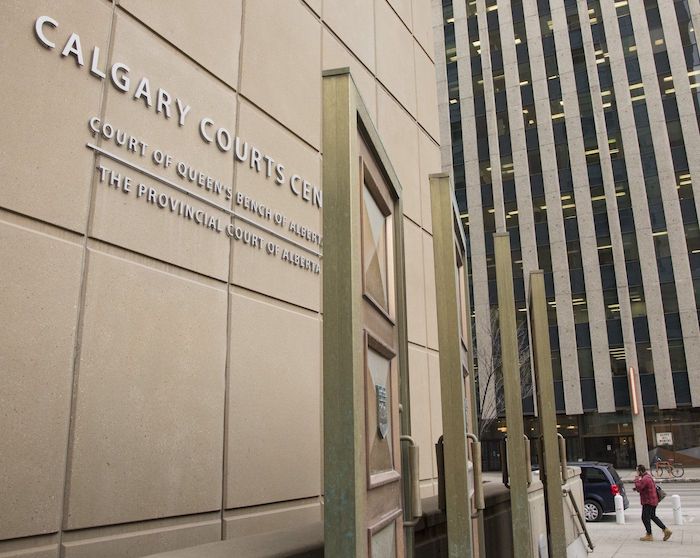 A Calgary man charged with murder in the death of a woman whose burned body was found in a park last month had completed his prison sentence for a similar killing less than a year ago.
Christopher Ward Dunlop, who is 48, was charged this week with second-degree murder and causing an indignity to a body in the death of 58-year-old Judy Maerz.
Her body was found by a passerby in Deerfoot Athletic Park on Feb. 16.
Dunlop previously pleaded guilty to manslaughter in the 2009 death of Laura Furlan, who was found dead in another Calgary park.
He was sentenced in 2015 to 6 1/2 years.
Documents from the Parole Board of Canada show Dunlop was pre-approved for statutory release in December 2019, and completed his prison sentence on June 3, 2022.
A risk assessment at the time suggested Dunlop had a low to moderate risk to reoffend.
"It is reported you took full responsibility for your offences," said a pre-release report. "It appears that you have the motivation for continuing to maintain necessary behavioural changes to help with lowering your risk.
"The clinician reported you admitted that a significant risk factor for yourself would be feelings of rejection or being used."
His release conditions included not consuming alcohol and not being in contact with the victim's family.
This report by The Canadian Press was first published March 3, 2023.