Vote today in the 2021 Municipal Election – Voting information for Calgary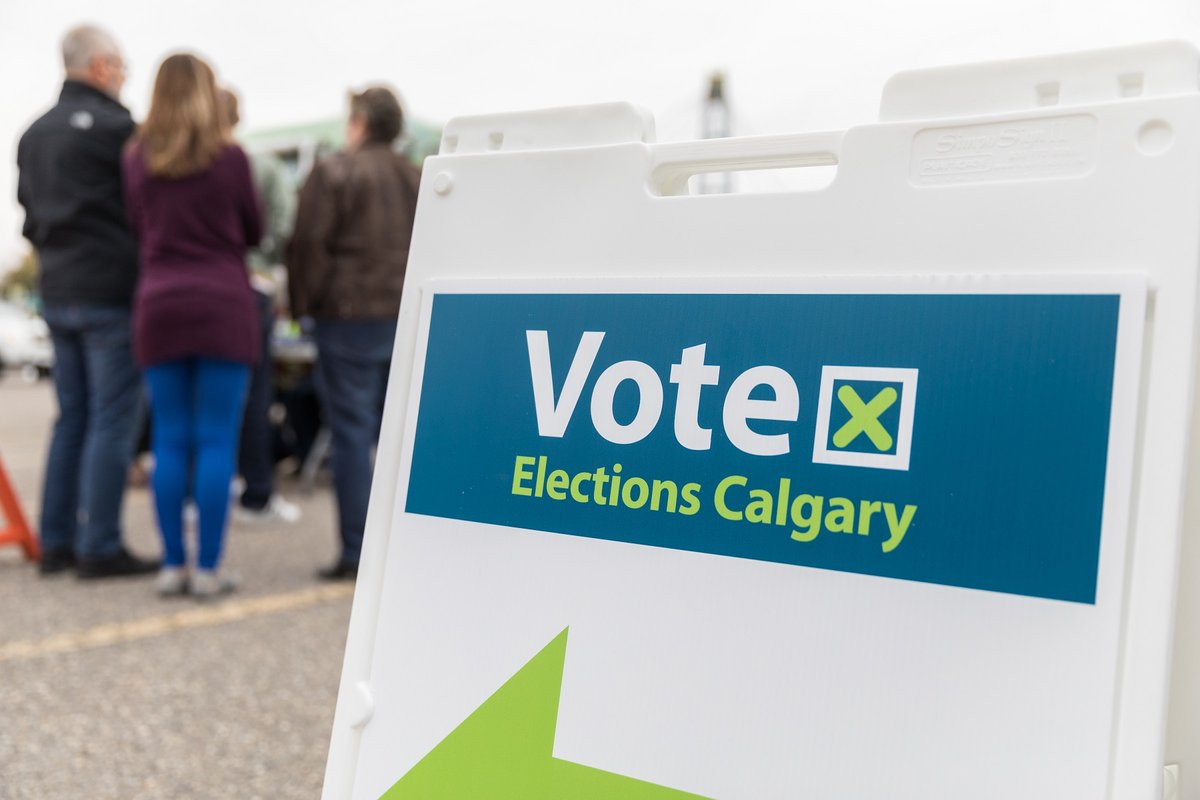 From the City of Calgary
Monday, Oct. 18, 2021 is another chance to vote for Mayor, Councillor and Public or Separate School Trustee. Voters are also casting a ballot to vote on fluoridation, senate nominees and two referendum questions. Voting stations are open from 8 a.m. to 8 p.m. at 188 locations across the city.
Remember to cast your vote at your designated voting station and bring identification indicating your name and current address of residence. We encourage voters to vote early in the day to minimize wait times. If you are in line when voting stations close at 8 p.m., you will still be allowed to vote.
Know where to vote: Voters must cast their vote at their designated voting station. These locations are listed on the voter information cards and the Election Voter Guide mailed to all residences. Voters can also find their designated voting station by using our online Where Do I Vote tool.
There were many ways to vote in this election. The Advance Vote (Oct. 4-10) turnout was 141,329, not counting shelters, care facilities and voting stations outside of Calgary running elections as part of the separate school board. Special (mail-in) ballots are also being collected for those who were unable to physically visit a voting station.
"Our priority is to deliver an election that is safe and accessible for all eligible voters. More voting opportunities are being provided to Calgarians as part of the 2021 General Election with an increase in the total number of voting stations overall and longer hours to vote. I encourage everyone who is eligible to get out and vote if you haven't already done so," said Returning Officer Kate Martin.
Unofficial results will be announced on calgaryelectionresults.ca. Results by voting station will be posted on the open data catalogue by noon on Wednesday, Oct. 20, 2021 and official results will be posted by noon on Friday, Oct. 22, 2021.
Police say toddler's death in southeast Calgary being treated as suspicious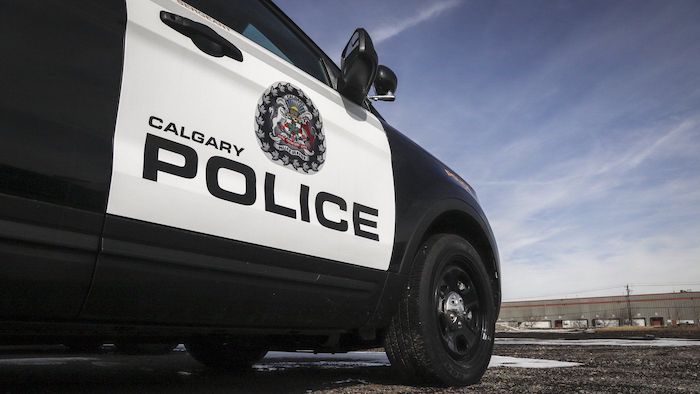 Police say they are investigating the death of a toddler in southeast Calgary.
Emergency crews were called to a home in the community of Midnapore around 2:15 a.m. Thursday and found a two-year-old girl in medical distress.
Police say the child was taken to hospital by ambulance but later died.
They say the toddler's death is being treated as suspicious.
Detectives are interviewing people to try to determine what happened before the child's death.
An autopsy is to be done Friday morning.
This report by The Canadian Press was first published Sept. 29, 2022.
'Ludicrous': Prosecutor questions testimony of teen in Calgary hit-and-run cop death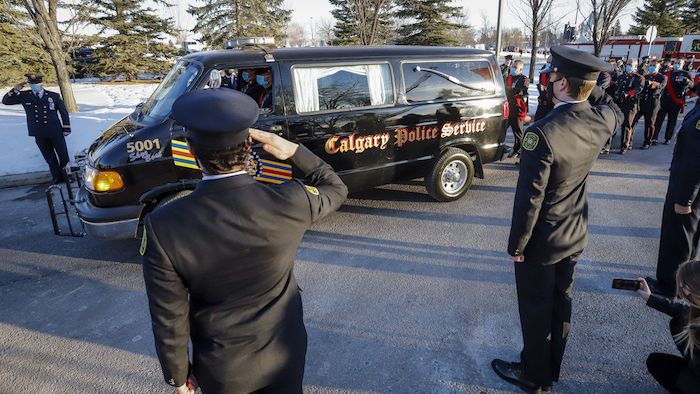 By Bill Graveland in Calgary
A prosecutor suggested Wednesday a teen charged with first-degree murder in the hit-and-run death of a Calgary Police Service officer had no reason to believe he was in danger.
Sgt. Andrew Harnett died in hospital on Dec. 31, 2020, after being dragged by a fleeing SUV and falling into the path of an oncoming car.
The alleged driver, who cannot be identified because he was 17 at the time, has testified he was scared when Harnett and another officer approached the vehicle during a traffic stop and he saw Harnett put his hand on his gun.
But during cross-examination, Crown prosecutor Mike Ewenson played the body-camera footage of the stop. He asked the accused, who is now 19, if there was any proof Harnett was being threatening or insulting during the routine traffic stop.
"You brought up George Floyd in your direct examination. Do you remember what happened to George Floyd?" Ewenson asked.
The accused replied: "He got pulled out of the vehicle and I think they stepped on his neck … and he said he couldn't breathe."
Floyd was a Black man who was killed during an arrest by Minnesota police on May 25, 2020.
During testimony Tuesday, the teen testified he and his friends had discussed the Floyd case on social media.
"Let's talk about what we just saw with Sgt. Harnett if we could, because you're bringing this up at a trial that involves his death," said Ewenson. "Any abusive language from him?"
"No," the teen replied.
"Anything that was insulting to your age, your race, your ethnic background or religion," Ewenson asked.
"Not necessarily, no. Actually, I felt like I was being racialized, right? Just the fact that the door opened and the fact that he asked for my phone number. I've never been asked for my phone number."
Ewenson said any talk of the traffic stop being racist was just something the teen wanted the court to "take his word for" and there's nothing that would be considered racist from Harnett's behaviour.
"That's how I felt," the accused replied.
The teen repeatedly told Ewenson that he wasn't sure how he ended up in the neighbourhood. He said he was following his GPS to get to a party. He also said he didn't know who the third person in the back seat of the vehicle was, who had come with a friend.
Ewenson said it's unlikely there would be memory lapses after an event that was the "most traumatic, powerful" and "consequential" night of the teen's life.
"So looking back on it, you realize the story is ludicrous? The story doesn't make sense, does it?" Ewenson asked. "Everything for you is a mindless reaction."
The suspect said at the time he panicked and just decided to take off because he was afraid. The teen said looking back, he wishes his decision had been different.
"Look, to be frank to you, I've sat for two years in jail and I've thought about this over and over and over again," he said. "It's different when I think about it now and what I was going through at the moment."
Ewenson suggested it was more likely something illegal was inside the suspect vehicle that made fleeing a simple traffic stop worth the risk.
Closing arguments in the trial are scheduled for Thursday.
This report by The Canadian Press was first published Sept. 28, 2022.