Traffic offenses down by 26% this holiday season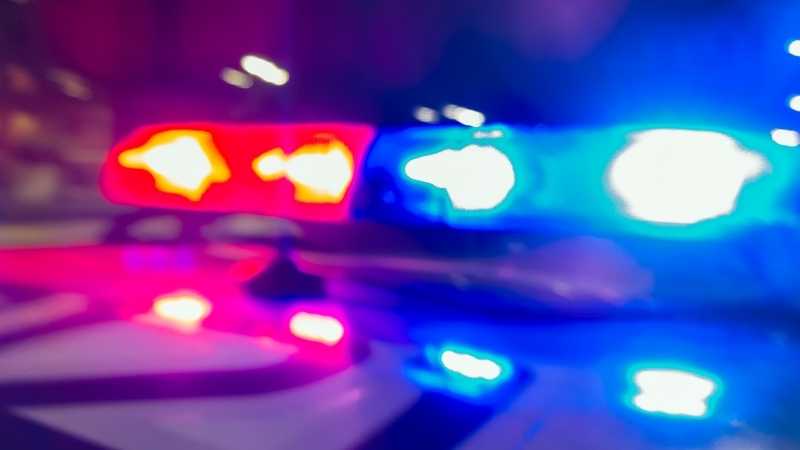 Jan. 7, 2021
Alberta RCMP work to keep roadways safe throughout the holidays
Edmonton – This holiday season, Alberta RCMP conducted enforcement initiatives focussed on promoting traffic safety. Between Dec. 24, 2020 and Jan. 3, 2021, RCMP issued a total of 2,374 traffic tickets across the province.
Overall, 872 individuals were ticketed for speeding, 55 motorists were caught distracted driving, and 130 impaired drivers were removed from the roads. Of the 130 impaired drivers, 16 were Criminal Code Impaired by Alcohol and four were Criminal Code Impaired by Drugs. Another 1,333 motorists received tickets for traffic safety violations including careless driving, driving with a prohibited or suspended license, moving offences, and more.
Notable traffic stops:
In St. Albert, an impaired male was found passed out behind the wheel of his vehicle while in traffic. The individual was arrested and had a blood alcohol concentration of 240 mg.
In Grande Prairie, an impaired male was arrested and had a blood alcohol concentration of 260 mg.
Near Cochrane, an impaired female crashed into a snow plow and had a blood alcohol concentration of 220 mg.
Two commercial drivers, while working, were arrested and charged with impaired driving.
Three impaired drivers were found to have children in their vehicles ranging in age from two to five-years-old.
In total, Alberta RCMP recorded 26% less roadway offences compared to last year.
Thanks to the work of RCMP, Albertans were able to safely celebrate the holidays both on and off the roads. For more traffic safety information, follow us on Facebook @RCMPinAlberta and Twitter @RCMPAlberta.
Read more on Todayville.
Batherson's shootout winner gives Senators 4-3 win over Flames
CALGARY — Drake Batherson scored the game-winning goal in a four-round shootout to give the Ottawa Senators a 4-3 win over the Calgary Flames at the Scotiabank Saddledome in Calgary.
Connor Brown, Ryan Dzingel and Colin White each scored a goal for the Senators (9-17-1) in regulation. Tim Stutzle also scored a shootout goal.
Mark Giordano, Johnny Gaudreau, and Noah Hanifin scored for Calgary (11-12-3). Matthew Tkachuk added a shootout goal of his own in the loss.
Matt Murray made 30 saves for Ottawa. Jacob Markstrom made 18 saves for Calgary.
Brown scored the first goal of the game with 6:12 to play in the first. He fired the puck from behind the right face off circle. The puck redirected off a Flames defenceman before sliding through Markstrom's legs.
Dzingel scored for the second consecutive game to give his team a 2-0 advantage before the intermission. He finished a two-on-one play, taking a pass from Chris Tierney before tapping the puck past Markstrom.
Ottawa Senators forward Austin Watson and Calgary Flames forward Zac Rinaldo fought each other within the opening three minutes of the second period, in the hopes of sparking their respective teams.
It worked, briefly, for the Flames. Giordano scored his third of year 88 seconds later, firing a shot that deflected off Senators' forward Josh Norris before beating Murray.
But the Senators would restore their two-goal advantage thanks to Colin White's seventh goal of the season less than four minutes later.
Gaudreau scored in the third period to bring the Flames, once again, within a goal. It was his 11th of the season. The Flames would finally even the scoreline thanks to a goal from Hanifin with over eight minutes to go in regulation. It was the second goal in two games for the Flames defenceman.
Calgary thought they had the game won later in the third as Brown tried to give the Senators the lead with his second of the night. With Markstrom out of position, the puck struck the right leg of Flames defenceman Juuso Valimaki and away from the goal.
The Flames and Senators hoped overtime would decide things, but to no avail. Batherson's shootout winner would give the Senators two points and leave the Flames with just one.
NOTES: The Flames had eight power play opportunities Sunday night, but only scored once with the man advantage….
This report by The Canadian Press was first published March 7, 2021.
The Canadian Press
Former world champion Kevin Koe earns third straight win at Tim Hortons Brier event
CALGARY —
Kevin Koe remains unbeaten at the Tim Hortons Brier.
Koe's Wild Card 2 rink defeated Eddie MacKenzie of Prince Edward Island 12-5 on Sunday to improve to 3-0 at the Canadian men's curling championship.
MacKenzie's squad dropped to 0-2.
Koe, a four-tine Canadian champion and twice a world gold medallist from Calgary,  took control of the match early, scoring three in the second for a 4-0 lead.
Koe's rink added four more in the fourth end to go up 8-1 before adding three in the sixth for an 11-3 advantage.
Koe rounded out the scoring with one in the eighth, after which the two teams shook hands.
Koe's takes on Team Canada's Brad Gushue (2-0) in the evening draw.
In other early action, Saskatchewan's Matt Dunstone (2-1) downed Newfoundland & Labrador's Greg Smith (0-3) 6-3; Quebec's Michael Fournier (2-1) defeated Nunavut's Peter Mackey (0-2) 15-1; and Ontario's John Epping (2-1) got past Nova Scotia's Scott McDonald (1-2) 12-7.
This report by The Canadian Press was first published March 7, 2021.
The Canadian Press