To wear, or not to wear a homemade mask? That is the question.
To do or not to do? That is the question. With my apologies for butchering William Shakespeare's 1603, Hamlet script from Act 3, Scene 1.
Should I? Should we, wear a homemade mouth and nose masks every time we leave our residence? With so many mixed messages, what to do? It is a simple fact and without question; frontline medical workers and first responders need the store-bought medical masks right now.
Like most, I have had my days consumed by #Covid19 coverage and updates. A Google search of "coronavirus" gave me 6,220,000,000 results back in just 0.58 seconds. A life-time of reading and then some.
One world leader says this, other world leaders says something else. The World Health Organization (WHO) says this, the United Nations (UN) say that. Medical professionals can have conflicting messages from city to city and province to province. Add the stress of watching a virus spread, cratering economies around the world; our heads are spinning with over information.
Canada's official position backed by Chief Public Health Officer Dr. Theresa Tam, has been strongly against everyone in the country wearing homemade face masks. In a recent press conference Tam said, "What we worry about is actually the potential negative aspects of wearing a mask, where people are not protecting their eyes or other aspects of where the virus could enter your body, and that gives you a false sense of confidence," and added, "also, it increases the touching of your face. If you think about it, if you've got a mask around your face sometimes you can't help it."
Canada's stance aside, in recent days, Western and European countries are starting to join Asian countries' practises, where the rules for the population are either voluntarily or it's mandated to wear a face mask in a public setting; some countries with strict penalties. This of course a major U-turn for many countries, considering how there are "Anti-mask laws" in place.
On April 3rd, US President Donald Trump, announced his administration and the Centers for Disease Control and Prevention (CDC) recommending on a voluntary basis, that Americans wear "non-medical cloth" face coverings. Trump also added that right now he would not partake in the mask wear practise, saying, "Maybe I'll change my mind." The Surgeon General, Dr. Jerome Adam posted a "how-to" video on how to make a face mask, with-our sewing.
In the Czech Republic the prime minister, Andrej Babiš has taken a much stronger stance, mandating the covering the nose and mouth at all times outside the home. Aside from closing the boarders and all non-essential businesses, restricting public gatherings, the leader sees the new move as, "vital in controlling the spread of Covid- 19". The Czech leader has also urged all other governments to follow their lead.
The Czech government became the second country behind Slovakia, in Europe to impose mandatory mask-wearing. No, the Czech government is NOT supplying its 10-million citizens with masks, pharmacies are not selling surgical and medical grade masks to the public, they are for front-line workers.
Without missing a beat and backed by a #Masks4All movement many "how-to" online videos popped-up including one featuring the Minister of Health of, Adam Vojtěch.
Tens of thousands of Czech's along with businesses nation-wide immediately began churning out homemade masks out of a variety of fabrics. It has been reported that within a short number of days, there was enough for everyone going outside.
Well it turns out, not "everyone" that went outside was wearing a mask. On April 3rd, Czech police were called to a favourite area for nudists. No shirt, no shoes, no pants, no issues, but no face mask, that is a problem! It is not known if any of the sun absorbing naturalists were issued a $800US fine for public disobedience that came along with the Czech government's new rules.
As the debate to wear or not circle's the globe, there is no ignoring that mask wearing countries like, South Korea, Taiwan, Japan and Singapore have not had the horrifying mass outbreaks like those in Italy, Spain, New York now quickly spreading across the US.
There is a worried thought the, "Lull it could give" the population but people know there are still all the other social distancing and sanitation rules. The biggest worry by far is for the front-line medicals workers plus all the first responders. There is a mask shortage now, forcing health workers to disregard basic coronavirus infection control by washing disposable masks and reusing other items already. A mandatory face mask rule could lead to the risking of tens of thousands of people.
No matter voluntary or mandatory, we all must know that medical and 1st responders come first; the general public should wear cloth masks.
B.C. Lions chase down Calgary Stampeders with 41-40 comeback win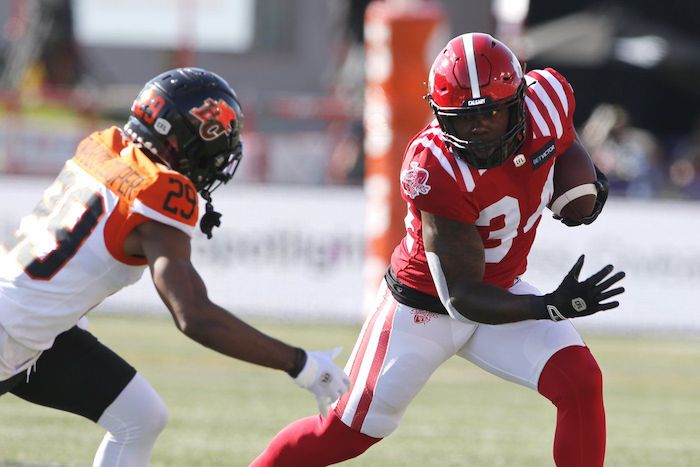 By Donna Spencer in Calgary
B.C. Lions quarterback Nathan Rourke threw for 488 yards and engineered a 41-40 comeback win Saturday over the Calgary Stampeders.
The 24-year-old from Victoria recovered from two early interceptions, which the Stampeders converted into touchdowns, running for a pair of short-yardage touchdowns and throwing a pair of touchdown passes in the exciting CFL contest.
Completing 39 of 52 pass attempts, Rourke broke his own single-game passing record by a Canadian following the 477 yards he posted in last week's win over Edmonton.
"There's going to come a time in my life when I'm going to look back and realize how fortunate I was to be able to play with him," Lions receiver Bryan Burnham said. "I'm just excited to be a part of it."
Sean Whyte's 25-yard field goal with two seconds left in the game capped the Lions' comeback.
The Stampeders led by nine points midway through the fourth quarter when Peyton Logan scored on an electric 99-yard kick return, but the Lions chewed through that deficit.
"It wasn't pretty by any means but we found a way to win, but I'm proud of the guys for staying together and finding a way," Rourke said. "At this point, I'm just trying to help this team win in any way possible."
Rourke threw touchdown passes to Burnham and Dominique Rhymes. Whyte also kicked field goals from 19, 38 and 23 yards.
University of Calgary alumnus Jalen Philpot scored his first CFL touchdown, as did defensive lineman Folarin Orimolade on an interception return for Calgary.
Shawn Bane had a touchdown catch and Rene Paredes kicked field goals from 28, 53, 32 and 51 yards in front of an announced 22,229 at McMahon Stadium.
The Lions (7-1) and Stampeders (5-3) rank second and third respectively in the CFL's West Division behind the Winnipeg Blue Bombers (9-1).
Calgary and B.C. conclude their season series with a home-and-home Sept. 17 in Calgary and Sept. 24 in Vancouver.
Bo Levi Mitchell became the Stampeders' all-time leader in passing yards with an eight-yard throw on Calgary's opening drive.
He needed just six yards to vault over Henry Burris (32,191) and reach that milestone in his 10th season and 116th game with Calgary. Burris played 118 games for the Stampeders.
After two straight games without a touchdown pass, Mitchell threw two Saturday. The Stampeders quarterback completed 18 of 32 pass attempts for 206 yards and was interception-free, but he was unhappy with Calgary's inability to finish the Lions off.
"Bad penalties, bad decisions. Everybody, from sidelines to the guys on the field, everybody was terrible," Mitchell said. "It was a bad second half. You score 40 points, you can't lose a game."
Calgary led 40-31 with just over six minutes to play following Logan's kickoff return for a major.
The Lions would not go quietly, however, with Burnham's 33-yard catch under double coverage taking B.C. to Calgary's 10-yard line with just under three minutes to play.
Rourke collected his seventh rushing touchdown this season on a one-yard carry for B.C. to trail by just two points.
Calgary opted to punt instead of insert Paredes for a 55-yard field goal attempt with a minute-and-a-half to play.
"I get nervous anything 50-plus especially with their returner back there," Stampeders head coach Dave Dickenson explained. "We had in our mind around 51, 52 maxed out. He did hit one because the wind kind of switched.
"I just felt we had a good plan. We just didn't get them stopped."
The Lions still faced a long field for a winning field goal starting from their own six-yard line, but Cameron Judge's roughing-the-passer penalty shortened it for the visitors.
Rourke engineered a nine-play, 86-yard drive to put Whyte in field-goal range.
The Lions trailed by 12 points when B.C. linebacker Ben Hladik recovered Dedrick Mills' fumble on Calgary's 34-yard line in the final minute of the third quarter.
Rourke overthrew Lucky Whitehead in the end zone leaving Whyte a 23-yard field goal to make.
But Rourke's 54-yard touchdown pass to Burnham behind coverage with seven minutes left in the game pulled the Lions within two points of the lead.
Calgary parlayed a pair of Rourke interceptions into a 20-3 lead by the first minute of the second quarter, when Orimolade ran his first career pick back 28 yards to score.
Rourke rallied with a pair of scoring drives — sandwiched around a Paredes 32-yard field — but the Stampeders would score again before the half.
B.C.'s David Menard's roughing-the-passer penalty moved Calgary to the Lions' 24-yard line, where Mitchell promptly threw to Bane dashing into the end zone for a 30-18 lead at halftime.
Paredes was wide from 51 yards in the final minute of the half, but split the uprights from the same distance early in the third quarter for Calgary's 33-18 lead. Whyte was good from 38 yards midway through the quarter to cut the deficit.
Rourke scored his first rushing touchdown of the night with a one-yard plunge in the second quarter.
After Orimolade's pick-six, Rourke quickly marched the Lions downfield and threw a 30-yard pass to Rhymes in the end zone to score.
Paredes' 53-yard field goal, which matched his season's longest, gave the hosts a 13-3 lead with four minutes remaining in the opening quarter.
After Nick Statz picked off Rourke on B.C.'s second drive of the game, Mitchell's second pass was a 19-yard throw to Philpot in the end zone to score.
The clubs traded field goals on early drives in the first quarter.
This report by The Canadian Press was first published Aug. 13, 2022.
City of Calgary says it could cost millions to repair damage to municipal building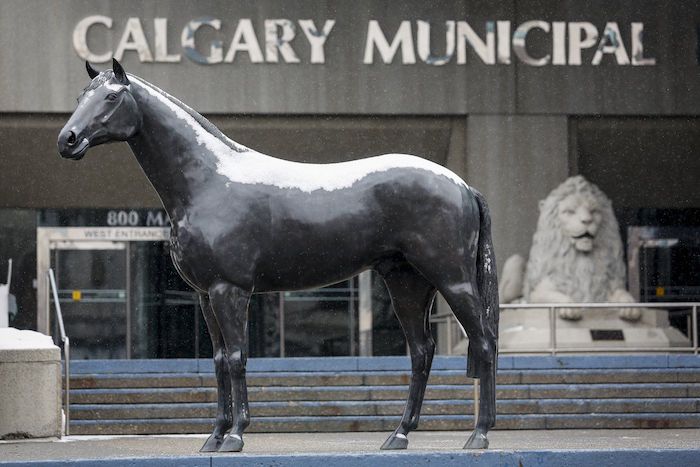 Calgary – City officials say it could cost more than two million dollars to repair the Calgary Municipal Building after someone broke in and set fires that triggered the sprinkler system earlier this month.
Carla Male, who's the acting city manager, says in a news release that there's extensive water damage on three floors of the building.
It includes the equipment on those floors and the building itself.
Male says it will be several months before the final bill is in, but the initial review shows it could cost between $1.3 and $2.2 million.
The tally includes the emergency response required to minimize the damage as well as the relocation of services and restoration of the building, furniture and equipment.
The city expects 80 per cent of the costs to be covered by insurance.
Alberta's police watchdog continues to investigate the arrest of a man who's accused of breaking into the building on Aug. 2.
The Alberta Serious Incident Response Team has said that police tried to talk to the man, but were unsuccessful.
It says several officers fired non-lethal weapons and the man was arrested with the help of a dog team.
ASIRT says the man was transported to hospital after "sustaining significant injury" during that arrest.
This report by The Canadian Press was first published Aug. 12, 2022.