Red Deer College launches new Instrumentation Engineering Technology Diploma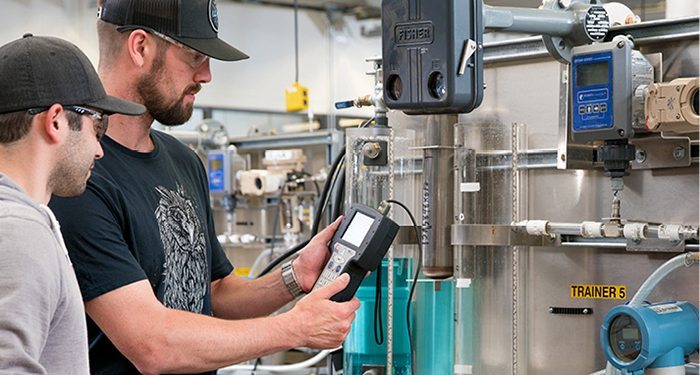 Red Deer College is proud to expand opportunities for learners in the region with the new Instrumentation Engineering Technology Diploma, which will be offered starting in September 2017.
"We're very excited to offer this new program, which has been developed in collaboration with local industry stakeholders," says Joel Gingrich, Dean, School of Trades and Technologies. "It will provide students with a solid foundation in design, installation and maintenance of industrial control systems for future employment in this sought-after industry."
The Instrumentation Engineering Technology program offers theoretical and hands-on applications in a wide range of fundamental courses, as well as courses tailored to help students develop skillsets employers require. "The program will provide direct connections between students and future employers through professional practice and capstone courses," Gingrich explains. "Plus, graduates will be eligible for recognition towards Instrument Technician Journeyperson certification with Apprenticeship and Industry Training."
"This new two-year diploma program is a great addition to the strong mix of programs already available at Red Deer College," says Dr. Paulette Hanna, Vice President Academic. "We're always committed to developing and delivering programs that are relevant and applicable to the needs of central Alberta, and the Instrumentation Engineering Technology Diploma is a wonderful example of this."
An official launch and information event for the Instrumentation Engineering Technology Diploma will take place on November 22. This event is open to the public and to the media, and it will begin with a short program followed by a drop-in format, giving attendees the chance to connect with faculty and staff to learn more about the new diploma program.
Instrumentation Engineering Technology Launch Event
Tuesday, November 22 | 5:30 to 7:30 p.m.
Red Deer Bottling Forum | RDC Main Campus (see map)
The diploma program will be offered starting in September 2017, and applications are currently being accepted.
For further details on the Instrumentation Engineering Technology Diploma, visit rdc.ab.ca.
Catholic school board members oust fellow trustee for opposing LGBT agenda, talking to media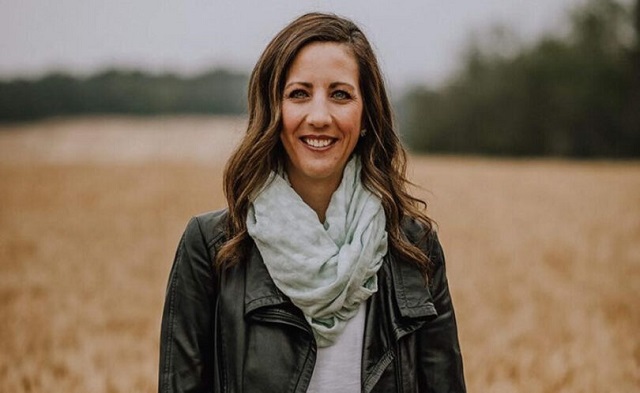 One of Monique LaGrange's fellow trustees said she 'violated the Trustee Code of Conduct by speaking to the media about what the Board did and about gender ideology.'
A Canadian Catholic school trustee opposed to extreme gender ideology and who compared the LGBT agenda targeting kids to that of "brainwashing" Nazi propaganda has been "disqualified" from her position after her fellow board members voted her out because she spoke to alternative media.
On Tuesday, the Red Deer Catholic Regional Schools (RDCRS) board of directors voted 3-1 to disqualify Trustee Monique LaGrange. As a result of being voted out, LaGrange later resigned from her position.
LaGrange's lawyer, Alberta-based attorney James Kitchen of Liberty Coalition Canada, told LifeSiteNews that the RDCRS voted to kick her out "pursuant to section 87 of the Education Act (disqualification)."
Kitchen said that one of LaGrange's fellow trustees "submitted a second complaint that Monique had violated the Trustee Code of Conduct by speaking to the media (specially Laura-Lynn and Talk Truth) about what the Board did and about gender ideology."
On September 26, the RDCS passed a motion to mandate that LaGrange undergo "LGBTQ+" and holocaust "sensitivity" training for her social media post.
One of her fellow trustees had complained that because she spoke to the media against gender ideology, after she was ordered to undergo the training, she should be "disqualified."
LaGrange said that her being disqualified shows that "Alberta has an abuse of power happening, beginning at the lowest level of politics," in comments made to alternative non-legacy media.
She added that she hopes her removal "motivates Albertans to step up and replace these woke boards in our province."
LaGrange said she will continue to "move forward and defend our families, our children and our freedom."
LifeSiteNews contacted LaGrange for additional comment and will later provide more information on her ousting.
In a media statement yesterday, the RDCRS said that LaGrange had violated "sanctions issued on September 26, 2023, and further violations of Board Policy and the Education Act."
"As a result of the disqualification, as per Section 90 of the Education Act, LaGrange resigned from her position this morning. Effective today, Mrs. LaGrange is no longer a member of the Red Deer Catholic Regional Schools Board of Trustees," the RDCRS noted.
The RDCS did not specify which sanctions LaGrange had violated.
LaGrange initially came under fire when she posted to social media in September an image showing kids in Nazi Germany waving swastika flags during a parade, with the bottom of the post showing an image of kids waving LGBT "pride" flags along with the text, "Brainwashing is brainwashing."
After her post went viral, calls for her to step down grew from leftist Alberta politicians and others. This culminated in her removal as director of the Alberta Catholic School Trustees' Association (ACSTA).
LaGrange was elected in 2021 and said about being kicked out of the ACSTA that it was "unfortunate that ACSTA decided to make a rash decision to remove me, refusing to acknowledge that the heart of my message was to protect our children and to nourish their God-given identities."
LaGrange to fight her removal
Kitchen told LifeSiteNews that as far as the next steps for LaGrange, they are looking to have her disqualification reviewed by a court.
They want a "Judicial review application to the Alberta King's Bench," Kitchen said.
"We will be doing that here in December," he said.
When it comes to LaGrange's social media post, which has been removed, she said that the post was about protecting kids, not hurting them, saying her meme was "centered around indoctrination and how children are vulnerable to evil agendas (agendas coming from organizations like Planned Parenthood, the UN or SOGI 123) filtering through culture."
"This meme is not comparing or attacking the LGBTQ community, it is about protecting our children and keeping parents as the primary educators," she added.
There has been growing opposition in Canada to the teaching of radical transgender ideology in schools, which not only impacts children but also those in education who voice their opposition to such teaching.
In recent months, many concerned Canadians have protested LGBT indoctrination in the nation's schools. In September, thousands from coast to coast participated in the Million Person March.
Extreme leftists trying to push their LGBT agenda in the classrooms has led to the conservative-led governments of Saskatchewan and New Brunswick implementing parental consent policies into law.
Saskatchewan, under Premier Scott Moe, recently passed a new policy protecting parental rights that states parents must be told if their child changes "genders" at school.
Moe followed the example of New Brunswick Premier Blaine Higgs, who was condemned earlier this year by LGBT activists for reviewing the province's "gender identity" policy that allowed schools to hide students' "transgender" status from parents.
Under the new policy, teachers need parental consent to use different names or pronouns for students younger than 16.
At its recent AGM, members of the ruling United Conservative Party (UCP) under leader Danielle Smith passed a host of resolutions calling for parental rights to be protected.
Smith told 3,800 UCP members that she unequivocally defends parental rights, saying society depends on "strong and nurturing families" and parents are the "primary caregivers and educators" of their children.
Conservative Party of Canada (CPC) leader and MP Pierre Poilievre recently blasted what he called "radical gender ideology" targeting kids in public schools.
While LGBT activists have gone after the likes of Higgs and Moe for their slight pushback against gender ideology, a recent Leger poll has shown that Canadians in general favor parental rights in education, especially regarding the material being shared with children.
Looking for a Resilient Career for the Future? Keep an Eye Out for the Lighthouse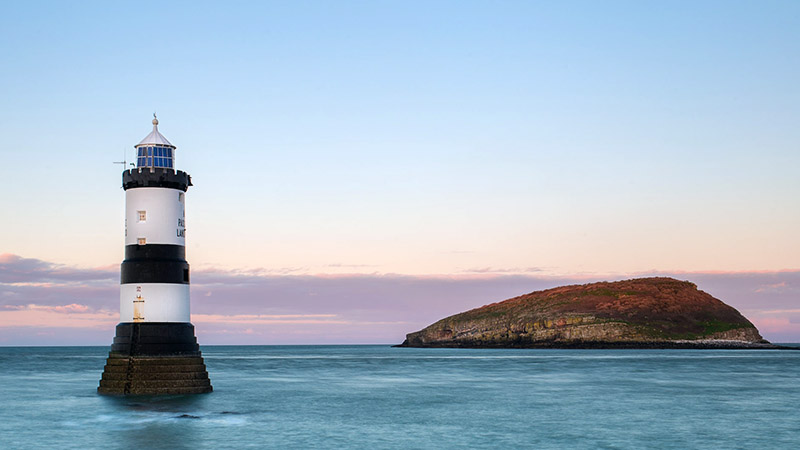 If we consider that the future of work will include a multitude of digital practices, it is up to us as employees and employers to embrace this shift with readiness and education. More familiar than not, the skills we learn through our years in education are a base, from which we hope to secure a position that falls in the same realm as our studies. The challenge is that even with curriculum updates and youth programs, the study of ever-changing digital education continues to be a challenge for both teachers and students.
We as a society are moving into a gig-heavy economy, with individuals packing more onto their certification rosters in the hopes of diversifying their resume's. For those who may want to keep the pace over the next decade, two key categories within education shine through – data science and web development.
The importance of these skills may seem only attributable to certain industries, however, if we consider the more intensive labour positions, how data is perceived and understood is immensely important. If you are a mid-career worker, someone looking to renew their digital education or one to pursue alternative career paths that carry real promise, these skills may prove to be some of the most sought after in the near future.
To no surprise that the end of year report by Payscale shows the two "hottest jobs" fall in the data category, reflected by the "The Future of Jobs Report 2020" by the World Economic Forum. This report shows a progressive estimate for skills that will be in demand up to 2025 and beyond.
This is all great knowledge to have on hand, but where can similar skills be learnt without investing in a multi-year university degree?
One Canadian company has tangible options.
Lighthouse Labs
Lighthouse Labs is a Canadian company founded in 2013 by its CEO Jeremy Shaki. They specialize in educational programs and boot camps in the fields of web development and data science. Their team has created intuitive learning programs attainable for all walks of life who carry a 'growth mindset' into their personal development.
They offer full-time and part-time courses for their multiple bootcamps, with available mentorship from experienced professionals in both fields. The results from their 2019 Student Outcomes Report available on their website. A year from January 2019, 504 students enrolled in their bootcamps, 458 graduated and 324 gained employment post bootcamp. Out of the 329 graduates who completed a job-seeking cycle within 180 days post-bootcamp, 95% of that group accepted employment. These numbers are incredible in comparison to the investment required for a new career avenue in 2021.
In March of 2020, we experienced a mass transition to digital communications in our daily and work lives due to the pandemic. For some, the integration of conference calls, internal team applications and a pressing focus on data was simple to grasp, but not for all.
In light of some of these challenges, Lighthouse Labs has implemented and collaborated with multiple organizations to offer "Impact Initiatives". Created to offer hyper-focused ways of educating groups of Canadians to enhance their digital literacy.
In collaboration with Kids Code Jeunesse, a non-profit organization focused on digitally-focused educational programs for youth, with funding from the Government of Canada created the Code Create Teach initiative. This partnership had 2,703 teachers experience a one-day introductory workshop on coding and computational thinking. The objective was to offer teachers additional tools they can bring into their classrooms to enhance their student's grasp of digital technologies.
There are multiple ongoing initiatives with Lighthouse Labs and other organizations that are available to view on their website. Another that stood out is the "Accelerating Possibilities Project" in partnership with Woodgreen Community Services. Created to offer mid-career workers an opportunity to learn new skills in web development, data science and customer service. Now more than ever, these types of initiatives have the opportunity to benefit the lives of countless Canadians.
As noted in various media outlets over recent years, there is an outcry for traditional industry workers to keep pace with the digital revolution with training and support. This is one opportunity where Lighthouse Labs and other educational programs can offer a real avenue to a new career.
It should be noted that parallel to the closing of office spaces, restrictions on multi-person worksites and the mass layoffs in some of the more traditional industries, these skills offer the opportunity to both begin a new career path with an educated support system, and to re-evaluate what new skills could bring more value to your current position and your company's future.
Scholarship Funding
Lighthouse Labs has a strong sense of supporting their community and has recently announced a new scholarship fund in response to the difficult economic and societal conditions our country has faced due to the pandemic. After a high interest in their March 2020 scholarship round, they announced another $500,000 scholarship fund for those in need. You may be eligible for up to $5,000 in support for a full-time bootcamp and $750 for part-time programs if you've been laid off, had your hours reduced, or are out of school because of the pandemic. For interested individuals, download their financial guide for more information.
If you would like to learn more about Lighthouse Labs, their support for our communities and the various boot camps they offer, check out their website. All of their material has been digitized and has opened up their reach to anywhere in Canada, check out their blog to learn more about their platform for online tech education. Their team has created a wide variety of reading material to help interested parties learn more prior to an application. These skills are here to stay, the more we integrate with data and web development, the more employers will be headhunting for the right candidate – which truly could be you.
For more stories, visit Todayville Calgary