Planet Of The Humans: Exposing The Detrimental Truth Of Solar, Wind, & Bio Mass
To celebrate the fiftieth anniversary of Earth Day, the Michael Moore-backed environmental documentary Planet of the Humans was released for free on YouTube. 
I've been waiting for months to see this film, although I wasn't overly optimistic that I would get the opportunity because it seemed to have difficulty getting mainstream distribution. A few minutes in and I could understand why – it was damaging to the once-untouchable renewables sector. I'm still in disbelief that the powerful leaders of the climate alarmism movement were not able to stop its release, but that's the power of the internet. In one day it has over 500,000 views on YouTube.  
Even though Moore and Director Jeff Gibbs have reversed their position on renewable sources of energy and call into question the integrity of the climate change movement, the film is in no way pro-fossil fuels. Quite the opposite. They include footage of a Syncrude oil sands mine and periodically mention the "tar sands" with utter disdain. There's no love for natural gas either.
I'm not opposed to renewables under certain circumstances, but my heart hurt when I saw footage of the destruction caused by mining the base materials for solar panels and wind turbines and the deforestation for biomass. It hurt even more when I saw how easily the projects were discarded after gobbling up millions of dollars of government subsidies, vast tracts of land, and precious natural resources. Because few jurisdictions have strong abandonment regulations, the equipment is often left to rust once it reaches end-of-life in a few short years or is replaced by newer technology. 
I learned a lot about the makeup of the renewables sector. I had no idea there were so many biomass power plants in operation in the United States. I also didn't appreciate what is considered 'biomass' or 'biofuel'. I still can't clear the image out of my head of the dead animals being pulverized for animal fat-based biofuel. 
What I found most confounding was the lack of energy literacy by many of the interviewees, including representatives of green initiatives and leaders of protest movements. There's one segment where a representative from GM excitedly showcases the release of a new Chevy Volt electric car. When asked for the source of electricity charging it, the women confidently says, "The building" (that the car is plugged into). Pressed further, she admits she doesn't know, and it's clear she hasn't considered, the source. Spoiler alert: it's about 95% coal. Perhaps this is why there is so much inconsistency and backpedaling by environmental groups. 
Although this documentary is grim, and it doesn't offer any solutions, I give Michael Moore credit for standing behind it because he's sure to face backlash from people who were once his peers. His courage to put his name behind it and expose another side of the issue will help create better dialogue and stronger public policy. 
I encourage everyone to watch it. Seeing the greed of Bill McKibben and the "prophet" Al Gore, it's time for real environmentalists to lead the environmental movement.
For more stories, visit Todayville Calgary
Calgary Meals on Wheels Community Demand Grows 30% amid COVID-19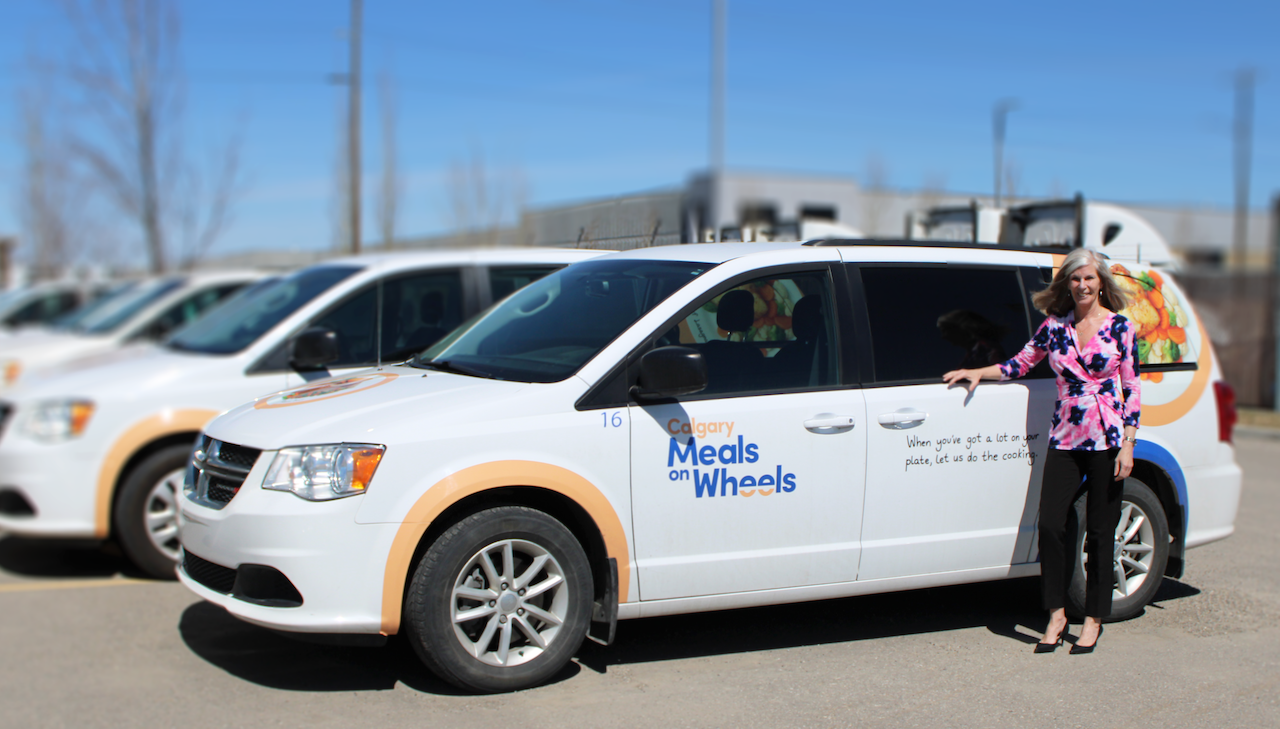 Local non-profit organization Calgary Meals on Wheels will celebrate 56 years of providing nutritious, accessible meals to Calgarians this November after a year of unprecedented demand and growth. 
Calgary Meals on Wheels originated in 1965 as the Calgary Church Women's Community Care organization, which launched with the goal of providing meals to senior citizens who had been released from hospital and required additional support.  The organization was renamed Calgary Meals on Wheels in 1975, and has since expanded enormously within Calgary, extending its customer base to serve any and all Calgarians in need, regardless of circumstance. 
According to Calgary Meals on Wheels, "Whether it's navigating life with a new baby, an unexpected or chronic illness, living with a disability, the loss of a loved one, divorce, or simply the natural effects of aging, we're here to provide the comfort of healthy, delicious meals." 
"We want people to feel comfortable coming to us, no matter what challenges they face." Says Robyn Weatherly, Marketing and Communications Coordinator for Calgary Meals on Wheels. 
The non-profit is now located in the Great Plains Industrial Park, having moved a number of times over the years to accommodate the growing demand across Calgary. Their current facility features a custom built, 15,000 square foot production area that allowed them to produce more than 3,000 meals per day in 2019. 
Like so many others, the organization was struck hard by COVID-19 in 2020, and was forced to pivot quickly to ensure no meals went undelivered. "COVID challenged literally every operational procedure we have," says Stephanie Ralph, Philanthropy and Communications Manager for Calgary Meals on Wheels, "but we have been able to adapt. We did not miss a single day of service."
According to Ralph, the impacts of COVID-19 led to a 30% increase in demand from 2019 to 2020 as more Calgarians remained at home. As a result, the organization served close to 800,000 meals last year.
It is the ongoing and incredible support they receive from the community and their volunteers that makes it possible, according to the team. "It just couldn't be done without the community," says Ralph, "at one point, we actually had a waiting list for volunteers. Our oldest was in her 90's, and she just retired this year, after 50 years of volunteering with us." 
In addition to supporting individuals, Calgary Meals on Wheels also partners with a number of organizations to cater to community groups and students in need through initiatives like their Hot Soup Program and Going Home Program. A major challenge the organization faced in 2020 was ensuring community members and students still had reliable access to food during the closures that kept everyone at home. In partnership with The Calgary Food Bank, South Centre Mall, Calgary Co-Op and The Genesis Centre, Calgary Meals on Wheels was able to effectively redirect non-perishable food items to those still in need throughout the duration of the lockdown measures that forced schools and community centres to close. 
As we head into 2021, Calgary Meals on Wheels remains committed to serving Calgarians and providing support for any member of the community who needs it, regardless of circumstance. To learn more about Calgary Meals on Wheels or how you can support this organization, visit https://www.mealsonwheels.com. 
For more stories, visit Todayville Calgary.
They Want To Remake The Global Economy