New Music you didn't know you needed to hear… Or did you?
Music to get you through.
Quarantine is no match for the power of music. What an unprecedented time in our history where LIVE ENTERTAINMENT has come to a screeching halt. Sort of, I mean you can catch it Live Stream. While we are all grateful for such a platform where that can be a possibility, it simply can't replace intimate in person Live Entertainment.
What are we left with? Well hey, thats up to us individually now isn't it? WE WILL GET THROUGH THIS, that I'm sure of. I remember just simply listening to my favourite music until my cassettes didn't work anymore or they were eaten every friggin time I'd try to give it a whirl. Just the act of listening to music could take up hours and hours of my day. Back then I would have done anything to have the access to music that I have now. It's instant now. Any music we want at our finger tips. I say we start a movement where we dedicate some mental health time to listening to music. Bring back the 'lay on the floor and stare at the ceiling' kind of listening to music days.
Not only is it unbelievably therapeutic but there is so much NEW MUSIC right now that is so good!
Heres three albums that are sure to keep you busy, you've probably got them on repeat anyways:
Plain and simple, it's hard to argue with the signature guitar and vocal sound of Gordie Johnson. Guys like me dream of attaining it daily. The energy Big Sugar produces on and off stage is remarkable. Rock n' Roll fused with Reggae and Blues that lights a fire in your heart. This album is fresh and relevant. It's always amazing to see how Big Sugar stays on top of the wave. Turn it up loud, grab a chair for the deck and take a little trip down the new Big Sugar highway that is 'Eternity Now.'
Ooh wee! Matt Mays is one of the best songwriters we've been blessed with as Canadians. Matt has a way with words that will bypass everything and hit you right in the soul. This album is a simple raw record that Matt did himself during this quarantine time we've been told was the "new normal." What a great concept on a record. Through the eyes of human kinds best friend. put the headphones on and take this one in with some fresh coffee and baileys. Or whatever…
3. Notes on a Conditional Form – The 1975
Not gonna lie… The 1975 was not an instant appreciation. I mean of course I respected their work etc. I just wasn't into it. At first. After warming up to the indie weirdness that somehow has crossed into the mainstream I really started to enjoy them and found myself paying more and more attention to their music. Needless to say The 1975 is a trip all its own. Put this on and lay back on the couch, stare up and enjoy. So much to get lost in. Something different.
Amazon Prime Video will soon come with ads, or a $2.99 monthly charge to dodge them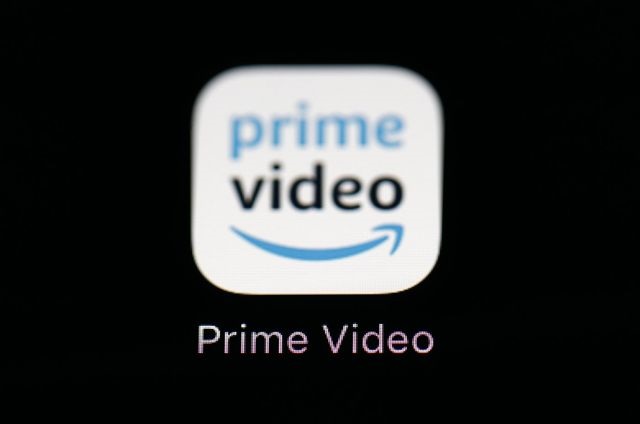 Amazon's Prime Video streaming app on an iPad is seen in Baltimore on March 19, 2018. Amazon says that it will now start charging $2.99 per month in order for users in the U.S. to watch Prime Video ad free. (AP Photo/Patrick Semansky, File)
By Michelle Chapman in Seattle
Amazon Prime Video will include advertising during shows and movies starting early next year, joining other streaming services that have added different tiers of subscriptions.
Members of Amazon Prime can pay $2.99 per month in the U.S. to keep their service ad-free, the company said Friday.
Streaming services are in a heated tug-of-war over viewers and users are growing more adept at jumping in and out of those services, often depending on price. The platforms risk losing customers with price hikes, but they could lose them if they don't generate new content that wins over users.
Disney will begin charging $13.99 a month in the U.S. for ad-free Disney+ in mid-October, 75% more than the ad-supported service. Netflix already charges $15.49 per month for its ad-free plan, more than twice the monthly subscription for Netflix with ads.
Amazon said limited advertisements will be aired during shows and movies starting early next year so that it can "continue investing in compelling content and keep increasing that investment over a long period of time."
Live events on Amazon Prime, like sports, already include advertising.
Ads in Prime Video content will start in the U.S., U.K., Germany, and Canada in early 2024, followed by France, Italy, Spain, Mexico, and Australia later in the year.
Amazon said that it's not making changes to the price of Prime membership next year. It plans to announce pricing for ad-free programming for countries other than the U.S. at a later time.
For U.S. users, Amazon said it will send out an email to Prime members several weeks before ads are introduced into its programs with information on how to sign up for the ad-free option if they choose to do so.
Amazon's Prime Video is part of a much bigger slate of perks that come with Amazon Prime membership. Members also get free shipping for goods bought on Amazon.com, groceries, online music and more.
In June Amazon was accused by the Federal Trade Commission for allegedly engaging in a yearslong effort to enroll consumers without consent into Amazon Prime and making it difficult for them to cancel their subscriptions. An Amazon spokesperson said at the time that the FTC's claims were false.
Fake Drake won't be eligible as Junos add AI guidelines to prevent robot takeover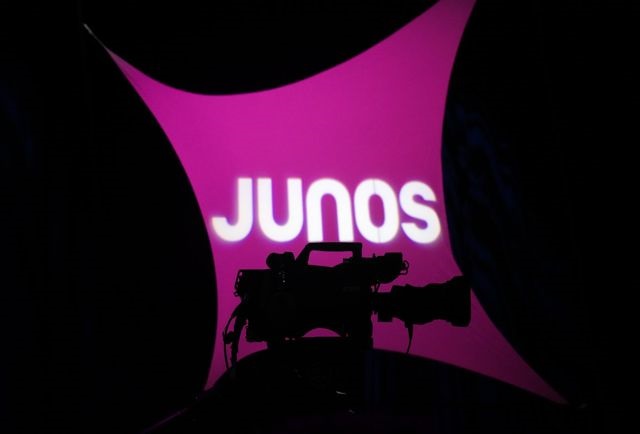 The Juno Awards have introduced new "AI Eligibility" submission guidelines for music creators to specify how much artificial intelligence technology can be used in recordings. A video camera is silhouetted as people gather for a press conference for the 2023 Juno Award nominee announcement in Toronto, on Tuesday, January 31, 2023. THE CANADIAN PRESS/Nathan Denette
By David Friend in Toronto
The Juno Awards say a controversial "deep fake" song featuring unauthorized sound-alike vocals of Drake and the Weeknd won't be eligible at next year's celebration of Canadian music.
The organization's president Allan Reid said that newly introduced "AI Eligibility" rules lay out the basics of how artificial intelligence can be used in making songs — and the popular mashup of the two famed Toronto singers doesn't meet the requirements.
"It's 'Drake and the Weeknd' — but that's not them," Reid told The Canadian Press.
"That is not their voices; those are AI-generated voices."
Before submissions for the 2024 Junos open on Monday, leadership has clarified that eligible recordings can use AI, but that it can't be the "sole or core component" of the project.
Exactly what that means is still up for some interpretation, Reid conceded. He described this as "very much a learning year for us" with the established rules as "a baseline" to work from.
"We want to make sure that we have humans being recognized," he said. "We can't be awarding an AI project a Juno."
The new criteria come as the music industry contends with a fast-evolving technology that's flooded the internet with "deep fake" songs which use computer-generated voices that mimic the real artists.
"Heart on My Sleeve," a song created by a producer who calls himself Ghostwriter and who to Reid's understanding is not Canadian, rattled the music industry earlier this year with its convincing performances by fake versions of Drake and the Weeknd.
Its release led record industry giant Universal Music Group, distributor of both Canadian artists, to issue takedown notices to music streamers. They released a statement calling unauthorized AI-made songs "a breach of our agreements and a violation of copyright law," while the Grammys recently clarified the song would not be eligible at its awards show.
However, not every case is unauthorized.
More recently, Vancouver-born musician Grimes issued voice-modelling software that allows fans to add her to their music, as long as they split the royalties with her.
Reid says both examples could lead to different outcomes at the Junos.
"Heart on My Sleeve" would've never been eligible for the awards, he said, since its creator isn't Canadian and neither vocalist was involved. The song also wasn't commercially released since it was unauthorized.
Grimes is a somewhat different case, he added. Her vocals are AI-created and therefore not technically real, which means they're not eligible. However, if the human producer who used her voice software is Canadian then the Junos would take "a deeper look" at the case.
Submission forms do not directly ask if AI technology was used in the creation, said Liz Morgante, senior manager of the academy's operations. However, any projects that raise questions will be reviewed by the Junos music advisory committees.
"There's no question AI is going to revolutionize how music is created," Reid added.
"And with the rate that things are changing … it's hard for us to predict where things will land in the future, which is why we need to take initial steps and learn as this evolves."
The Juno Awards take place March 24, 2024 in Halifax.
This report by The Canadian Press was first published Sept. 14, 2023.