Local artist records original song for Remembrance Day with video showcasing Red Deer's military history
This spring, a singer and songwriter friend of mine from Red Deer, Shelly Dion, came to me with a song idea that had, in her words, been "knocking around in my head for the past 30 years". She said that she really wanted to pay her respects to the people who sacrificed their lives and livelihoods to go to war.
The song is called "Lay Me Down", and it's a very fitting song for this time of year. We decided to get together and record a simple version of the song.  Then I sent her off to see musical wizard, Red Deer's Heath West of Medodius Design.  Heath came up with some excellent improvements and we recorded it in his studio this fall.
As Honorary Colonel of 41 Signal Regiment in Alberta, I'm always looking for opportunities to promote the military, our Regiment's members, and of course at this time of year, to acknowledge the sacrifice made by the men and women who serve in the Canadian Armed Forces. "Lay Me Down" hit all the right notes.
With some help from Counsellor Michael Dawe, long time archivist for the City of Red Deer, I gained access to some wonderful historic photos that helped me to tell the some of the story of Red Deer's military history. At the same time, I wanted to help the members of our Regiment honour the many local members who have volunteered to put their lives and careers on hold to deploy internationally to places like Afghanistan, Golan Heights, Bosnia-Herzegovina, Croatia, and more recently Ukraine and Latvia. This project allowed me to both profile some local history and recognize our more modern history. Thanks to WO Drew Adkins of 41 Signal Regiment for his help in coordinating photos from our wall of fame inside Cormack Armoury.
The above video is the result. Take some time to learn about our local military history. Do you know who Cormack Armoury  is named after? You'll also learn about local members of 41 Signal Regiment (2 Sqn), many of whom actively serve in Armed Forces today. You may even know some them as neighbours, friends, and co-workers.  Please take a moment to acknowledge their service, and on November 11th, with so many restrictions that limit our usual services and ceremonies, please take a moment at 11 AM to be silent and consider how lucky we are to be at peace in our country.
"Lay Me Down" is written and performed by Shelly Dion and produced and engineered by Heath West. Musicians: Bagpipes Glenn MacLeod, acoustic guitar Heath West, electric guitars Lloyd Lewis, drums Phil Liska, Bass Doug Gagnon.
Click to read more on Todayville.
Whistle Stop Cafe owner challenging lockdown and authorities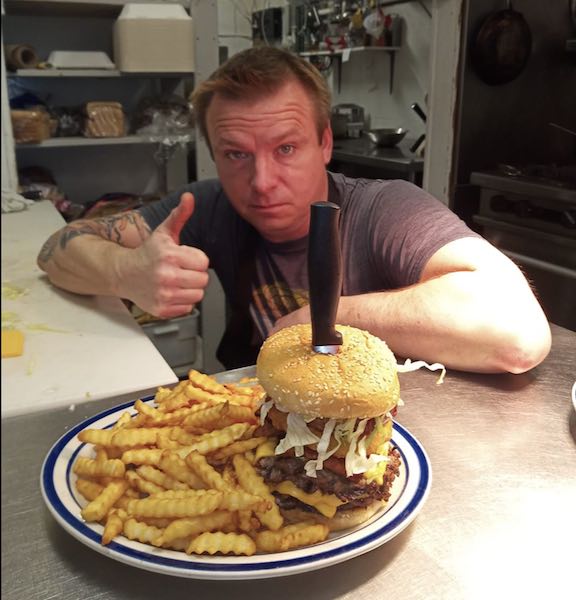 Just a few months ago Mirror, Alberta might have been referred to as UCP heartland.  But things seem to be changing quickly.  One of the hottest spots in the area is Chris Scott's Whistle Stop Cafe.  The owner, Chris Scott opened The Whistle Stop in the middle of Alberta's second lockdown back in January.  Still facing legal action from that lockdown, Chris didn't hesitate to announce he would also be defying Alberta's third lockdown of indoor dining as soon as that was announced.  Hundreds of supporters showed up on the weekend.  They were treated to music, a beer garden, as well as both outdoor patio, and indoor dining options.
As expected The Whistle Stop was visited by an AHS inspector and RCMP members who noted the violations and informed Mr. Scott of impending legal actions against The Whistle Stop Cafe.  All this hasn't slowed Scott down one bit.  As of Tuesday morning, the cafe is open and serving customers (who are warned by staff they could be charged for violating indoor dining restrictions) and Chris Scott is planning for another busy weekend.  Scott addresses his massive social media following daily.  His Tuesday morning address shows just how committed he remains despite the obvious impending showdown sure to take place in the coming days between Scott and AHS as well as the RCMP.
In his facebook post, the owner of The Whistle Stop Cafe almost seems to be daring Premier Jason Kenney to make a move:
Good morning everyone! It's been a busy, stressful couple days for us here. I'm not going into details as they're irrelevant to our vision of serving delicious food, to beautiful people
today could be a very big day for us here at the Whistle Stop Cafe in Mirror, Alberta. We've got a lot on the go including planning this coming weekends festivities here. Live music, karaoke, and wonderful food prepared with care and attention to detail. All of us here believe strongly in taking every precaution with the way we handle food. As a food "service," provider our number one priority is ensuring that what we serve its fresh and safe. We also believe in your choice to either venture out in this dangerous world or stay home and limit your exposure to the thousands of risks we encounter every day. Nobody here will ever judge you for making your own choice. As most of you know, Alberta Health Services suspended our food handling permit yesterday, via EMAIL. Now I could have ignored the email and said I didn't recieved it and made them come out here and deliver themselves, but I didn't. AHS inspectors are not well received these days. And I'm happy to consider them as human beings and keep them out of situations where they may be subject to abusive language and threats. So I accepted the email as it was written and acknowledge the suspension of my permit. However, as a man and a human being I have the right to engage in commerce. I have the right to Life, Liberty and security. These rights are not conditional on any agency "permitting," them. We continue to follow best practices in regards to purchase, storage, and preparation of our food. And we continue to maintain a clean environment in which to serve or consume said food. We will not continue to be bullied into submitting to garbage, harmful, baseless restrictions forced on the people of Alberta by those who will never suffer the consequences of their own actions. We are OPEN for business. And we have some great specials today!
Breakfast- Eggs Kenney served with a side of disobedience. 2 eggs poached one way, then changed to whatever we feel like making up at the time. We will give you ham, sausage, and bacon with your eggs Kenney but then we're going to take back half of it and tell you is for your own good. Comes with hashbrowns on the side, but only if you submit to our stupid rule of clapping three times and saying the word, "knee," (as in the Knights who say, knee. Because it's ridiculous and changes nothing.) $5.00 plus a fee of $7.95 for the permit to eat.
Lunch special today is a UCP burger. Our delicious classic burger! But like our government it will be served open and two-faced with an egg on its face. Comes with delicious freedom fries! $11.95
Soup today is Hinshaw chicken noodle. Chicken soup is good for you! And since Dr. Hinshaw seems to think she's the only person who knows what's good for us I figured it was an appropriate name.
Supper special is whatever you want. We will prepare you anything you like! Because what you put in your body, and where you choose to eat and do business is YOUR CHOICE!!! Keep in mind our kitchen is small so please don't go crazy
our supper special is FREE! And if you feel like donating to our cause we would be very happy to accept it. I heard something about "plague rats," so all donations will go towards cleaning supplies and a consultation with an exterminator because we want ALBERTA TO REMAIN RAT FREE!!!
We're looking forward to seeing you today!! We NEED YOU HERE. We need your support! We need to push back as hard as we can, knowing that we may get sick but doing OF OUR OWN ACCORD!!
Sending love and freedom from the Whistle Stop Cafe in Mirror
Community & Sustainability with Alberta Original Alley Kat Brewing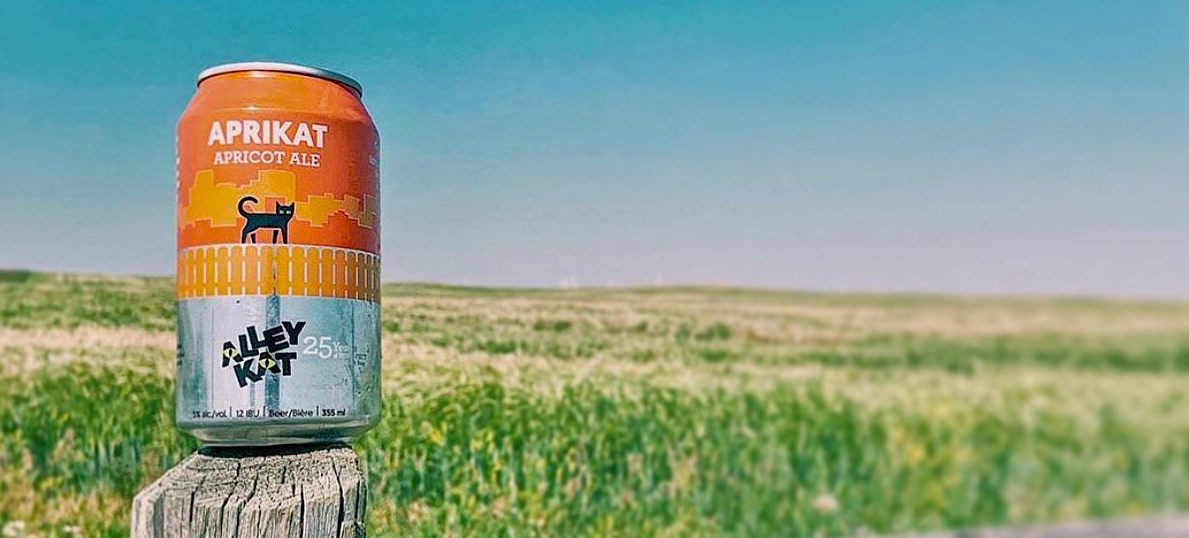 Alberta is home to more than 100 unique craft breweries, the majority of which are located in the city of Calgary and the provincial capital, Edmonton. The number of breweries has grown exponentially since 2013, when Alberta experienced a craft beer boom following legislative changes by Alberta Gaming, Liquor and Cannabis (AGLC) that made owning and operating a microbrewery far more accessible. 
Founded in 1995, well before the boom, Alley Kat Brewing is an Alberta original. Having celebrated its 25th birthday in 2020, Alley Kat is the oldest microbrewery in Edmonton and the 4th oldest in all of Alberta.
Located on 60th Ave in NW Edmonton, this brewery was originally launched by local Edmontonians Neil and Lavonne Herbst. In February 2020 the brewery was purchased by Cam French and Zane Christensen, two childhood friends from St. Albert, Alberta. 
Accountants by trade, Cam and Zane had been looking for opportunities to transition into the craft brew industry, and found Alley Kat to be a good fit. According to original founder Neil Herbst, who has remained involved with the day-to-day at Alley Kat, keeping the brewery local
was a key part of the decision. "At a time when we are seeing some craft breweries being absorbed by large multinationals, keeping Alley Kat in independent hands was extremely important to us," said Neil in 2020. "This sale ensures Alley Kay continues to remain locally owned and operated" (Alley Kat Blog, February 2020). 
Since taking over the brewery, Cam and Zane have continued to focus on the foundations laid by the Herbst's, including furthering sustainable, environmentally friendly practices wherever possible and keeping close ties with the community. In an effort to minimize their footprint as much as possible, Alley Kat looks for ways to recycle, repurpose and reduce waste throughout all stages of brewing and distribution. "From a social consciousness perspective, we know how important it is to do our part," says Cam, "Alley Kat will always look out for the good of our customers and our environment."
Alley Kat's environmental practices include repurposing their spent grain, the product leftover once flavor and sugar has been extracted from their mash, by donating it to Edmonton's Four Whistle Farm to be used as livestock feed. The brewery is also powered by Bullfrog Energy, which allows them to offset their electricity use with green energy, reducing their overall carbon footprint. Furthermore, everything that can be recycled is recycled throughout the process, and the owners continue to stress the importance of recycling the iconic Alley Kat can once it is empty. 
Alley Kat Brewery has and continues to be a dedicated member of the community in Edmonton and across Alberta. Most recently, the brewery announced a partnership with the Alberta Junior Hockey League (AJHL) in support of local teams, including the Sherwood Park Crusaders, Olds Grizzlys, Whitecourt Wolverines, Drayton Valley Thunder and the Bonnyville Pontiacs. $1 from each 6-pack of Alley Kat Blonde Ale will go towards helping cover travel, meal and equipment expenses for the young athletes.
"I played hockey for Drayton Valley growing up," says Cam, "so this is a great way to give back and help these players have the same experiences I did." 
After an exciting – if not somewhat trying – first year at Alley Kat Brewing, Cam and Zane are excited for the remainder of 2021. Fans of Alley Kat and Canmore's Grizzly Paw Brewing can look forward to a collaboration beer, coming soon in honor of 25 years for both breweries.
A new Alley Kat "Summer Fling" mixed pack, featuring 3 new beers will be coming out soon as well, just in time for patio season, and their annual summer seasonal beer will be released on April 1st!

For more information on Alley Kat Brewing, visit https://www.alleykatbeer.com
For more stories, visit Todayville Calgary.