Loaded gun, ammunition, knives, cross bow, and drugs worth almost $200,000 seized in Edmonton bust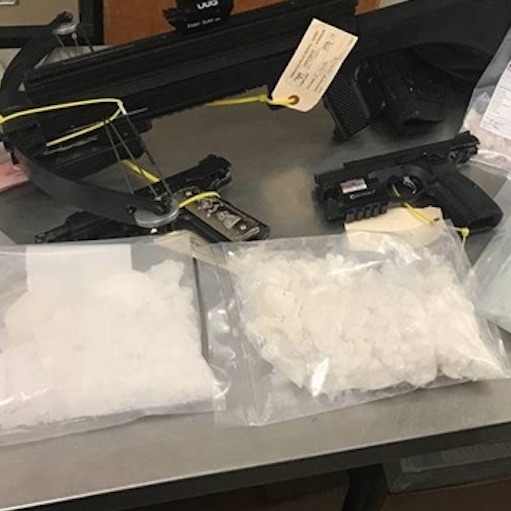 News Release from the Edmonton Police Service
Drug trafficking investigation leads to illegal drugs, weapons, stolen property
The Edmonton Police Service has seized illegal drugs worth more than $180,000 following a four-month long drug trafficking investigation.
In January 2021, EPS Disruption Team, with assistance from Alberta Law Enforcement Response Team (ALERT), entered into an investigation into the suspected drug trafficking activities of a 44-year-old male. On April 29, 2021, officers arrested Wade Rodger, 44, and Leah Sanche, 38. The two were travelling in a vehicle in which police located a loaded 9 mm handgun that was later found to be stolen, approximately 500g of Methamphetamine and $1,500.
Later that same day, police executed search warrants at a northeast Edmonton residence in the Abbotsfield area. David Berry, 39, was arrested at the residence, and a search of the property revealed:
One loaded 9mm handgun with the serial number filed off
Several hundred rounds of ammunition in various calibres
1.2 kg of methamphetamine
1.3 litres of GHB
A small quantity of cocaine, LSD, fentanyl, magic mushrooms, various steroids and pharmaceuticals
Restricted and prohibited weapons such as tasers, brass knuckles, throwing stars, throwing knives, a cross bow, and a suit of ballistic grade body armour
Several catalytic converters
Numerous documents containing multiple complainant's personal information, such as credit card information and government mail
Weapons, drugs seized
The total value of the drugs seized in the investigation is more than $180,000.
Rodger, Sanche and Berry are facing 24 criminal charges related to drug trafficking, weapons and possession of stolen property. More charges are pending.
Calgary man faces 17 charges for alleged domestic abuse of multiple partners
CALGARY — Police in Calgary have laid 17 domestic-violence-related charges against a man involved with multiple partners over a 10-year period.
Investigators say a woman came forward in May to report serious violence from a previous relationship.
Police say she provided the names of two other women, who she believed had also been abused by the same man.
It is alleged the accused physically and sexually assaulted the women during those relationships.
Police say the violence was substantial and led to permanent physical ailments.
Daniel Walders, who is 39, has been charged with 11 counts of assault, four counts of sexual assault and two of uttering threats.
"The level of violence exhibited by the alleged offender is significant," said Staff Sgt. Vince Hancott with the Calgary Police Service's domestic conflict unit.
"Alberta has one of the highest rates of domestic violence in Canada, but help is available."
This report by The Canadian Press was first published July 23, 2021.
The Canadian Press
Woman assaulted in front of her children outside of their daycare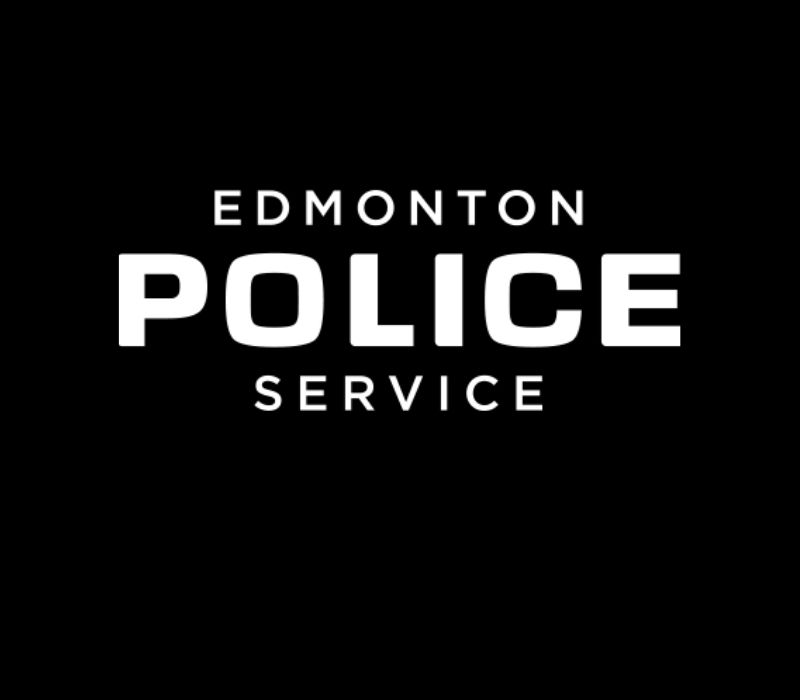 News release from Edmonton Police Service
Downtown Division officers arrest male during violent assault on woman outside of daycare
A 30-year-old man is facing various charges including aggravated assault in connection to a violent assault on a woman who was picking up her three children Wednesday afternoon from a central Edmonton daycare.
At approximately 3:45 p.m. Wednesday, July 14, 2021, the 39-year-old mother was standing outside of the daycare facility near 115 Street and 105 Avenue waiting for the front door to be unlocked, when she was approached by a male.
It was reported to police that the impaired male attempted to forcibly pull the backpack off her shoulders. The woman held onto the backpack, as the suspect male unzipped it and attempted to reach inside.
A struggle ensued and then the male allegedly grabbed the complainant's hair and threw her down, repeatedly smashing her head against the sidewalk.
Responding to a different call involving the same male allegedly trying to break into vehicles in the area, Downtown Division members quickly came to the woman's aid, as the suspect sat on top of the complainant while strangling her into unconsciousness.
"Two of our members spotted the male suspect choking the woman on the ground and rushed to her aid," said EPS Insp. Erik Johnson. "Another two minutes and we may have been talking about a homicide today.
"The incident in itself is extremely disturbing and was exacerbated by the fact two of her young children watched the entire incident through the front door of the daycare."
Paramedics treated and transported the woman to hospital with non-life-threatening injuries. She has since been released from hospital.
Rockie Rabbit, 30, has been charged with aggravated assault, choking to overcome resistance, robbery and breach of conditions.