Is Working From Home Providing The Work-Life Balance That We've Been Promised For So Long?
Our office work culture has dramatically shifted in the last month. All over the world kitchen tables, spare rooms, and nooks have been transformed into working spaces. The people I've spoken to really enjoy the perks of working from home. That's not to say that there aren't difficulties, but there are a lot of benefits that go with the challenges.
For most white-collar jobs, working from home has provided the work-life balance that we've been promised for so long. Once things return to normal and kids return to school, we shouldn't rush back to the office if we don't have to.
Being at home has allowed people to actually focus on their tasks without being interrupted by quick questions or sidebar chats. People are able to plan their workday on their own schedule and maximize their productivity. Without a daily commute, people are finding more time in the day and are less burnt out.
And let's face it, the office was never a great place to work, it was just our only option.
There are a lot of flaws with our office culture that we've just learned to put up with. The biggest negative to the office environment is that it kills creativity. In order for people to be creative, they need space to think. When your day is filled with back to back meetings, email interruptions, and chatty co-workers it can be hard to find some time to yourself. I've always tried to take short walks a few times a day so that I'm able to let ideas sink into my brain. That can be a no-no in office culture since it's believed you can only be productive when you are sitting at your desk.
Sitting in a chair for 8 hours regardless of workload is standard across all sorts of industries. This is an antiquated idea leftover from the industrial revolution to maximize efficiency in a factory. While there are jobs that require this schedule, a knowledge worker is not one of them. A good portion of our day is answering emails, editing documents, reviewing work, and reporting numbers. Ever since the smartphone became mainstream we've known that this work can be done anywhere in the world, and now we know it can be done on a large scale. Maybe your best meetings happen when you can do 10 pushups right before it starts. It could be that a quick afternoon nap enables you to focus through the afternoon. I do my best thinking while pacing, but it's hard to concentrate when everyone is giving you sideways glances.
Working at your own pace will allow you to work your best.
As many people are also finding out, working at your own pace requires discipline. Setting your own schedule means you have to understand your own work habits and work within them. I can be my own worst enemy when it comes to distractions. I've had to re-learn how to extract the best work from myself by self-evaluating my work.
Not only are people getting more done, but they are happier about it, and learning more about themselves so they can be more productive in the future.
When the COVID-19 risk lowers enough for offices to re-open, I suggest managers take a long hard look at reverting back to 40 hours a week in a chair. We've put a lot of effort into developing new skills during the quarantine and we shouldn't waste it. There is an opportunity sitting before us to radically change what work is, and how we do it. Let's embrace the lessons we've learned along the way and come out of this pandemic stronger than ever.
Cost of living: Pepsi and Coca-Cola absent in meeting with federal industry minister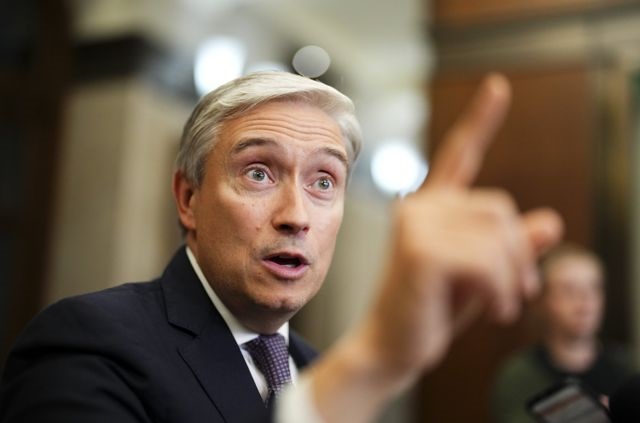 Innovation, Science and Industry Minister Francois-Philippe Champagne speaks to reporters in the foyer of the House of Commons on Parliament Hill in Ottawa on Tuesday, Sept. 19, 2023. Canada's industry minister made a point of calling out Pepsi and Coca-Cola for not sending representatives to a meeting he convened on Monday with manufacturing companies to discuss stabilizing grocery prices. THE CANADIAN PRESS/Sean Kilpatrick
Canada's industry minister made a point of calling out Pepsi and Coca-Cola for not sending representatives to a meeting he convened on Monday with manufacturing companies to discuss stabilizing grocery prices.
François-Philippe Champagne singled out the two companies when asked by a journalist what the consequences would be if major industry players did not succeed in stopping high inflation.
"This morning, (their CEOs) did not attend the meeting," Champagne said of beverage giants Pepsi and Coca-Cola.
"I intend to call on them and I will continue to do so. … I don't stop," he told reporters.
The Canadian leaders of seven international manufacturing companies, including Nestlé and Kraft Heinz, met with Champagne.
He summoned them to answer to Prime Minister Justin Trudeau's call earlier this month for Canadian grocers to come up with a plan to stabilize prices by Thanksgiving.
If major grocers fail to deliver ideas, Champagne said, "the consequence is for all 40 million Canadians because we will be able to see who is taking action and who is not."
A government source told The Canadian Press that the CEOs of Pepsi and Coca-Cola responded to the federal government summons by stating they were not available Monday. The source was granted anonymity because they were not allowed to speak publicly about the matter.
It's unclear, however, whether another meeting between major food companies and the government will take place.
Monday's meeting brought together top Canadian executives from McCain, Unilever, Nestlé, Lactalis, Lassonde, Kraft Heinz, and Smucker Foods.
All avoided speaking with journalists. The CEO of the Food, Health & Consumer Products of Canada association, Michael Graydon, attended the meeting and agreed to answer questions on their behalf.
Graydon called the meeting "very productive."
"We're very much about co-operation and support, collaboration," he said. "It's an industry that needs to align and work collectively to find a solution."
He said manufacturers want to collaborate with other players in the supply chain, such as major retailers like Loblaw and Costco, whose leaders Champagne met with one week earlier.
In a statement, Pepsi said it is open to meeting with Champagne.
"We are pleased that our industry association, FHCP, led a productive conversation with the government and representatives from industry today," it said.
"We were not able to attend today's meeting, but we offered to meet with the minister. We are committed to collaborating with the government to identify solutions during this challenging time for Canadians."
Trudeau has said that if the government isn't satisfied with what major grocers come up with to stabilize prices, he would intervene, including with tax measures.
Graydon said it remains to be seen how detailed the plans will be by the government's Thanksgiving deadline.
"We'll have to see whether, you know, the detail of how much completeness can be done by that time. But I think everybody's working very hard to achieve that," Graydon said.
Champagne said he is happy Graydon "wants to do something," because "it's a gain for Canadians."
"It's clear that what's important is that we have timelines, work plans, and obviously concrete actions," the minister said.
This report by The Canadian Press was first published Sept. 25, 2023.
Moneris confirms credit and debit card processing outage, but offers few details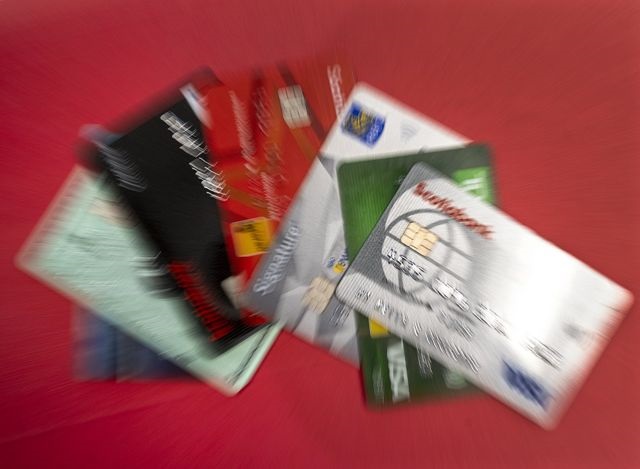 Toronto
The Canadian payment processing firm Moneris confirmed Saturday that credit and debit card transactions were interrupted by a network outage earlier in the day.
The Toronto-based technology company issued a statement saying there was nothing to suggest the outage was related to a cyber attack.
Complaints about outages started rolling in to the Downdetector.ca website before noon eastern time, but Moneris did not say when the outage started.
About three hours later, Moneris posted a message on X — the social media site formerly known as Twitter — saying it had resolved the network problem.
It remains unclear how many businesses and transactions were affected, but data provided by Downdetector.ca indicated complaints had come in from across the country.
In a statement provided to The Canadian Press, the company said the outage lasted about 90 minutes.
"We have resolved the network outage and returned transaction processing to normal," the statement said. "We continue to investigate the root cause of the issue. There are no indications this appears to be cyber-attack related and all transaction systems are functioning normally again."
The company, a joint venture between Royal Bank and BMO Bank of Montreal, said transaction processing could be slow as its systems catch up with the backlog.
Moneris says it supports more than 325,000 merchant locations across Canada.
This report by The Canadian Press was first published Sept. 23, 2024.