Investing In Stocks Isn't Impossible Or Crazy If You Don't Swing For The Fences
Investing in stocks has an allure like no other. Each day there are winners and losers, and one can easily see where they could have made a fortune if only they'd acted yesterday. Sitting down and staring at a screen full of stock prices, you can be sure of one thing: If you pick the right combination and dump all your money in, you will be rich within months. On top of that, the ease of entry and exit is remarkably simple. There are none of the challenges of starting your own business, building sales, hiring heroes and weirdos, dealing with the latter, and skating through the other million challenges only small business owners experience. It's all a lot of work. But stocks…a few clicks and your fortune is made! Maybe!
No wonder we're drawn to the game like moths to a flame, and the analogy is more startlingly apt than we realize. After you've signed your wings, or even worse piloted straight into the flame, you will nod to yourself, yup, that's how it goes. Which is a shame.
What makes investing so challenging? Many things, but first it is imperative to understand the pricing of securities. The price will go up or down depending on the perceived fortunes of the company, and many investors sadly believe that by reading a headline or making a guess about some market development like a new demand for graphite, they can go grab a stock and ride it to the moon. And they might, but first it's critical to understand that the pros, the people that live and breathe markets, are light years ahead of you, and have moved their money accordingly. When you get a hot stock tip from your beard-trimmer, the early/smart money has come and gone, and if not gone, is waiting for you to throw yours in before scampering.
If you don't believe me, consider this quote from a remarkably well-placed US market commentator that goes by the mysterious name of The Heisenberg (heisenbergreport.com). The guy (I think) lives and breathes markets, and reading his output makes one realize that the market is moving in ways that retail investors can't keep up with unless they are diligent to the point of obsession and have about 22 hours a day to devote to the topic. Here's a quote from one of his posts at Seeking Alpha: "if, for whatever reason, the long-end of the US curve were to suddenly sell-off, the attendant bear steepener would mechanically force an unwind in all manner of equities expressions tied to the "duration infatuation," including, but not limited to, min. vol. vehicles, momentum products, secular growth, defensives and, obviously, traditional bond proxies."
Obviously? Huh? I've been around markets for decades, watching all sorts of developments, and people like this lose me by the third line. There is a whole layer of expertise in financial engineering that most people don't even know exists. I'm pretty sure that if you don't study market manipulations with the devotion of a dog to its feeding dish that you won't be able to keep up with that narrative.
The coronavirus pandemonium has made things even worse. Blue-chip stocks that once seemed invincible have seen share prices collapse, because the future is unknown. If all the pros are fleeing, why would an average investor even consider entering the game?
You will at some point have to, one way or another, if you're involved at all in being responsible for your retirement funding. You can farm it all out and pay through the nose, or learn a bit about what you're actually investing in and if you're getting your hard-earned money's worth. Maybe you decide individual stocks aren't for you, in which case ETFs (Exchange Traded Funds, which are pools of money that buy stocks that mirror stock or bond sectors, or certain sub-indices) are the next best thing (per a guy who should know – Warren Buffett). If you do buy stocks, preferably ones that grow dividends steadily, the stress of watching your portfolio pogo up and down is relieved because you can focus on the dividend cash flow instead. Then you can relax and go back to quality internet programming like funny cat videos or Russian traffic fails. Or is that just me…
For more stories, visit Todayville Calgary
A look at the world's skinniest skyscraper: Steinway Tower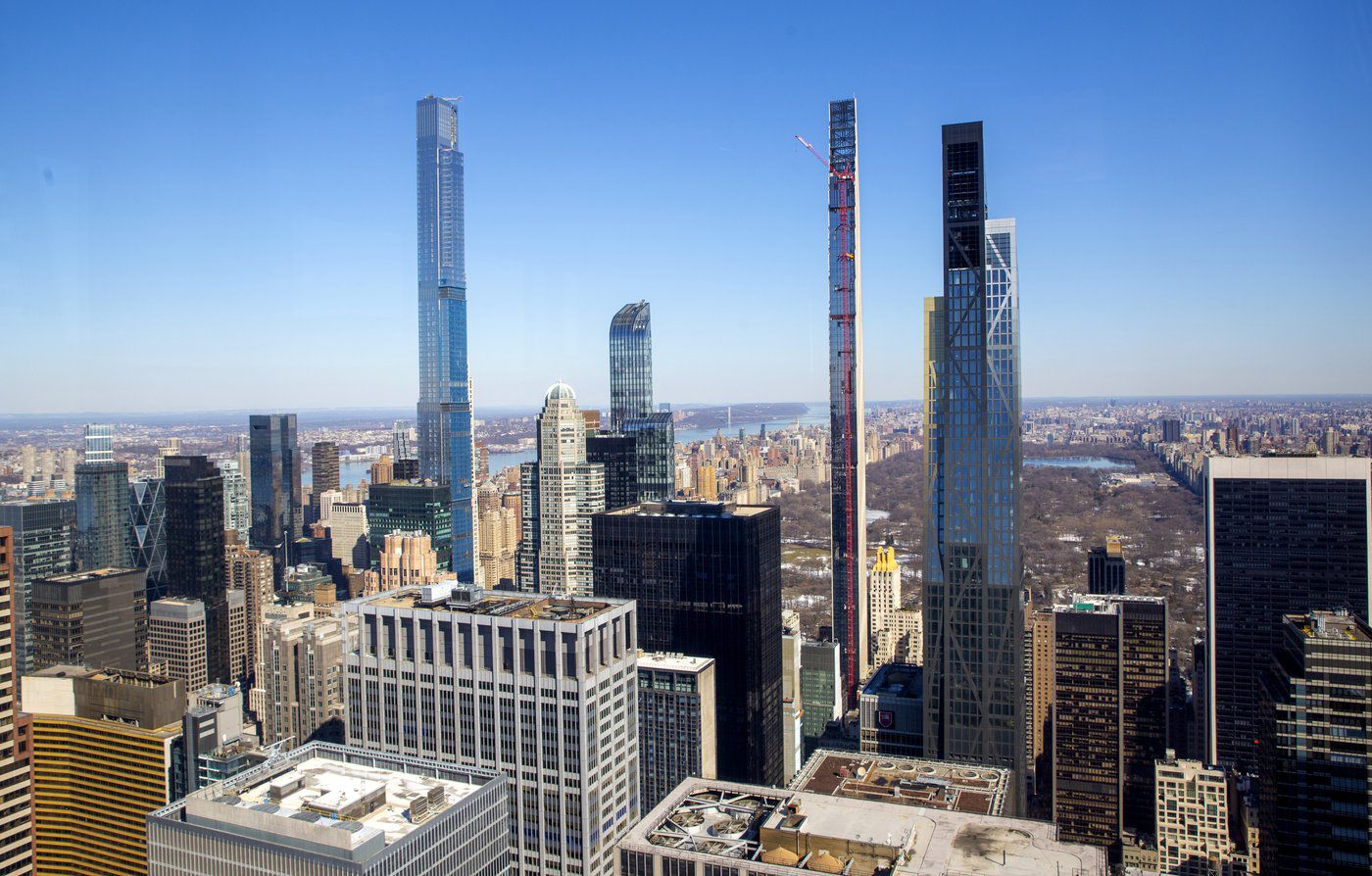 From left, Central Park Tower, One57, Steinway Tower and the MoMA Expansion Tower. One skyscraper stands out from the rest in the Manhattan skyline. It's not the tallest, but it is the skinniest — the world's skinniest, in fact. The 84-story residential Steinway Tower, designed by New York architecture firm SHoP Architects, has the title of "most slender skyscraper in the world" thanks to its logic-defying ratio of width to height: 23 1/2-to-1. (AP Photo/Ted Shaffrey, File)
By Kiana Doyle in New York
NEW YORK (AP) — One skyscraper stands out from the rest in the Manhattan skyline. It's not the tallest, but it is the skinniest — the world's skinniest, in fact.
The 84-story residential Steinway Tower, designed by New York architecture firm SHoP Architects, has the title of "most slender skyscraper in the world" thanks to its logic-defying ratio of width to height: 1-to-23 1/2.
"Any time it's 1-to-10 or more that's considered a slender building; 1-to-15 or more is considered exotic and really difficult to do," SHoP Architects founding principal Gregg Pasquarelli said. "The most slender buildings in the world are mostly in Hong Kong, and they're around 17- or 18-to-1."
The 60 apartments in the tower range in cost from $18 million to $66 million per unit, and offer 360-degree views of the city. It's located just south of Central Park, along a stretch of Manhattan's 57th Street known as "Billionaires' Row."
At 1,428 feet (435 meters), the building is the second-tallest residential tower in the Western Hemisphere, second to the nearby Central Park Tower at 1,550 feet (470 meters). For comparison, the world's tallest tower is Dubai's Burj Khalifa, which stands at 2,717 feet (828 meters).
Steinway Tower is so skinny at the top that whenever the wind ramps up, the luxury homes on the upper floors sway around by a few feet.
"Every skyscraper has to move," Pasquarelli said. "If it's too stiff, it's actually more dangerous — it has to have flexibility in it."
To prevent the tower from swaying too far, the architects created a counterbalance with tuned steel plates. And while the exterior has the de rigueur reflective glass, it also includes a textured terracotta and bronze facade that creates wind turbulence to slow the acceleration of the building, Pasquarelli said. About 200 rock anchors descend at most 100 feet (30 meters) into the underlying bedrock to provide a deep foundation.
Steinway Tower has a long history as the former location of Steinway Hall, constructed in 1924. JDS Development Group and Property Markets Group bought the building in 2013, and now they're looking to the future.
"What I'm hoping is that 50 years from now, you've only known New York with 111 West 57th St.," Pasquarelli said. "I hope it holds a special place in all future New Yorkers' hearts." ___
AP contributor Aron Ranen contributed to this report.
MPs plan visit to Taiwan this fall if trip budget approved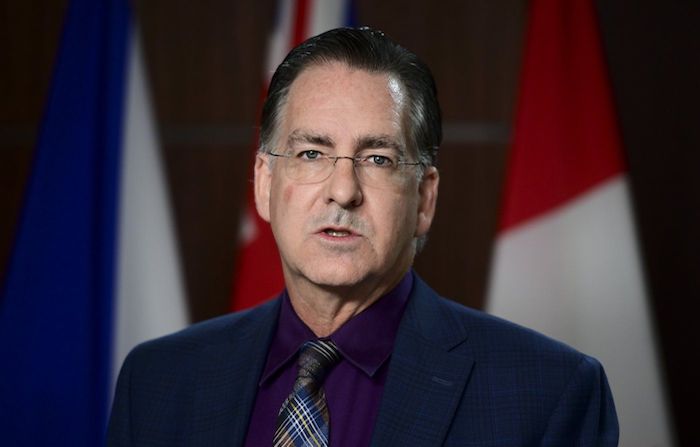 By Marie Woolf in Ottawa
A committee of Canadian MPs is seeking budget approval to make a trade trip to Taiwan this fall despite fears that the plan risks escalating tensions with China.
The House of Commons international trade committee is planning to visit Taiwan and Singapore, although the Commons has not yet approved the committee's budget for the trip.
New Democrat MP and committee member Brian Masse says Canadians "must support other democracies that have fought for their rights and freedoms."
"A fall trip across Asia to improve trade relationships, which would include a visit to Taiwan, has been in discussion at the standing committee on international trade," Masse said.
"Although the trip is still in the planning stages, the NDP is very supportive of developing stronger Canada-Taiwan relations and taking this opportunity to improve our trade relationship with Taiwan."
Conservative MP and committee vice-chair Randy Hoback said MPs on a Canada-Taiwan parliamentary "friendship group" used to go to Taiwan around twice a year before COVID-19 restricted travel.
Hoback has previously visited the island, which is located around 100 miles off the coast of southeastern China, with the group.
But the Tory MP said he would want to consult Global Affairs Canada before making the trip now. "There's no intent on my part to antagonize China," he said.
Earlier this month, China condemned a trip to Taiwan by U.S. House of Representatives Speaker Nancy Pelosi.
China regards the island of Taiwan as its territory and Beijing imposed sanctions on Pelosi in retaliation to her visit and held military drills around Taiwan.
During Pelosi's visit, Foreign Affairs Minister Mélanie Joly urged China to de-escalate tensions, saying legislators often make international visits and they should not be used to justify China's decision to stage military drills.
Emily Williams, a spokeswoman for Joly, said Wednesday that "Parliamentary associations and friendship groups travel regularly and we respect their independence."
"Canada continues to have strong and growing trade and people-to-people ties with Taiwan," she said. "As stated in the G7 foreign ministers' statement on the Taiwan Strait, Canada is committed to maintaining the rules that have ensured peace and stability for decades, including across the Indo-Pacific region."
The Taipei Economic and Cultural Office in Canada said it would give the Parliamentary committee "full support" for a visit that would "facilitate further dialogues" on issues including trade and investment, education and technology.
"By visiting Taiwan and connecting with Taiwanese legislators, Canadian Senators and MPs will gain a better understanding of Taiwan's development, its role in the region, cross-Strait relations and other latest political and economic developments," a spokeswoman said.
This report by The Canadian Press was first published Aug. 17, 2022.