Football Confusion Keeps Growing
The Canadian Football League doesn't know whether it will operate this year. It may not operate ever again.
This nation's top level of amateur football, which links top universities from coast to coast, has no idea whether to play four or five games this season. One step below the college guys is Canadian junior football, which now considers schedules of four, five, six or seven games in what would be the 2020 season.
Confusion is everywhere.
On all three of the major gridiron tiers, COVID-19 – what else? – dominates every imaginable picture of the future, both short- and long-term. The same applies throughout the sports universe, of course.
It can never be guaranteed that a league cancelling its 2020 season will return in 2021 or beyond, with the exception of the Big Four: NFL, NBA, MLB and NHL. Already, the American Hockey League, hockey's top playpen for future big-timers, has been forced to back away from any prospect of completing the current season. Season-ending games, gone. Playoffs, gone.
It's a simple scenario, written indelibly for all organizations without TV crowds or million-dollar sponsors: the AHL is a gate-centred league; playing before empty stands won't come close to paying the bills. That scenario is written indelibly for amateur and minor-league entitles everywhere.
Too often overlooked in concern over sport's billionaire owners and millionaire players is the group of youngsters just about to start their professional careers. Thomas Jack-Kurdyla, the University of Buffalo grad selected first by the Edmonton Eskimos in the recent CFL draft, has said several times that he's anxious to get here from his Montreal home. Mentally, he's ready to play.
In a similar situation is offensive tackle Theren Churchill, a Stettler product who starred for the Edmonton Huskies in the Prairie Junior Football Conference before becoming a Regina Ram and producing a three-year university career good enough to be grabbed as the Toronto Argos' second pick in the first round. Churchill, too, wants to earn a living as a professional athlete.
John Belmont, the respected veteran junior, university and Eskimos assistant coach who watched Churchill closely as a Huskie, is confident for him.
"He came from a good program in Stettler. He's tall (6-foot-5) and that helps a lot. He has long arms. That helps, too.
Most important was Belmont's judgment of the young man's talent. "He worked hard to get bigger (he's listed at 295 these days) and he improved day after day and week after week."
It's equally important: Churchill is durable. He played 25 regular-season games in a row, plus a Rams' semi-final loss to UBC.
Another possible area of comfort is that Canadian college teams play before tiny crowds. As an Argo, the rookie is sure to see empty seats when they play at home. As CFL boosters bided their time waiting for word on potential financial aid to this wonderful football tradition, there was good news in western amateur precincts. University teams have designed a program that could provide five-game schedules and the PJFC declared itself (mostly) confident that there will be a season this year.
The national picture remains cloudy; five provinces have junior teams. Will all lockdown procedures end in roughly the same way at roughly the same time?
"I don't know," said the veteran Belmont. "Nobody knows, but I think this league could be ready for almost a full schedule by the middle of July. I hope nobody rushes to make a decision (to reduce or eliminate games) before it's necessary."
Recovering addicts from Red Deer Dream Centre brewing up a very unique fundraiser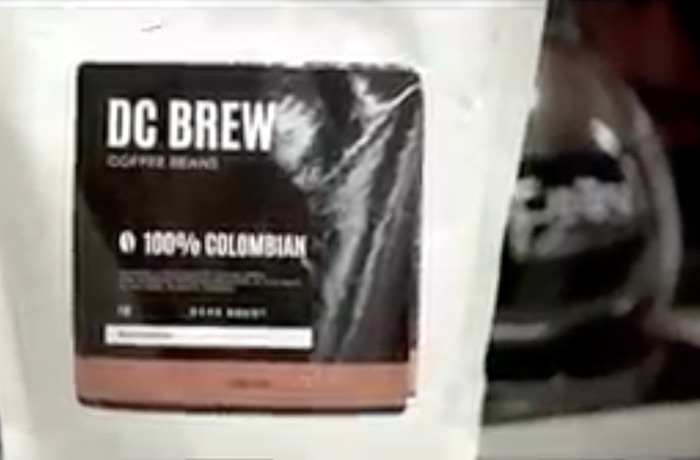 Red Deer's newest #socialenterprise straight from the #rddc, #dcbrew! Amazing coffee all the while, Helping support men in recovery, one bean at a time.
The Red Deer Dream Centre is a 40-bed addictions treatment facility where, in an atmosphere of hope and love, people can find life, restore their dignity, and find purpose in living a life in freedom from addictions.
Move with The Seed to help The Mustard Seed make a difference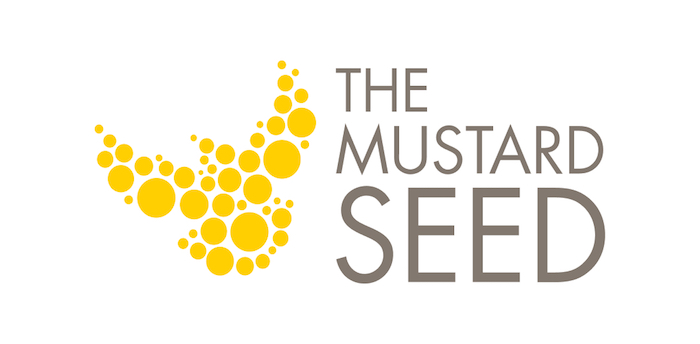 News release from The Mustard Seed
The Mustard Seed Announces New Initiative to Replace CNOY
After parting ways with Coldest Night of the Year (CNOY), we are excited to announce Move with The Seed – our newest fundraiser for anyone who likes to move. People are encouraged to sign up for a movement-based activity to complete between March 1 and May 31, 2023, while family and friends sponsor and donate to our cause. Each participant can sign up to walk, run, bike, swim, or do any activity for a distance calculated based on the average number of kilometers a person experiencing homelessness travels per day.
"An individual who is experiencing homelessness walks an average of 20 kilometers a day. We wanted to create an opportunity that will give participants a sense of awareness about one aspect of the harsh realities some of our clients face daily while empowering them to do what they can to make an impact in the lives of our vulnerable community," expressed Rowena Browne, Chief Development Officer at The Mustard Seed.
"We like the idea of 'Move' because it's inclusive so more people can participate through their favorite sport or activity. It's a win-win, says Browne, people can engage in a healthy activity while fundraising for a great cause!"
Move with The Seed runs March 1 through to May 31 and registration is now open.
Join the movement against poverty and homelessness, visit movewiththeseed.ca.
About The Mustard Seed: 
The Mustard Seed is a Christian non-profit organization that has been caring for individuals experiencing homelessness and poverty since 1984. Operating in five cities across Alberta and BC, The Mustard Seed is a supportive haven where people can have their physical, mental, and spiritual needs met and grow toward greater health and independence. TheSeed.ca