Football Confusion Keeps Growing
The Canadian Football League doesn't know whether it will operate this year. It may not operate ever again.
This nation's top level of amateur football, which links top universities from coast to coast, has no idea whether to play four or five games this season. One step below the college guys is Canadian junior football, which now considers schedules of four, five, six or seven games in what would be the 2020 season.
Confusion is everywhere.
On all three of the major gridiron tiers, COVID-19 – what else? – dominates every imaginable picture of the future, both short- and long-term. The same applies throughout the sports universe, of course.
It can never be guaranteed that a league cancelling its 2020 season will return in 2021 or beyond, with the exception of the Big Four: NFL, NBA, MLB and NHL. Already, the American Hockey League, hockey's top playpen for future big-timers, has been forced to back away from any prospect of completing the current season. Season-ending games, gone. Playoffs, gone.
It's a simple scenario, written indelibly for all organizations without TV crowds or million-dollar sponsors: the AHL is a gate-centred league; playing before empty stands won't come close to paying the bills. That scenario is written indelibly for amateur and minor-league entitles everywhere.
Too often overlooked in concern over sport's billionaire owners and millionaire players is the group of youngsters just about to start their professional careers. Thomas Jack-Kurdyla, the University of Buffalo grad selected first by the Edmonton Eskimos in the recent CFL draft, has said several times that he's anxious to get here from his Montreal home. Mentally, he's ready to play.
In a similar situation is offensive tackle Theren Churchill, a Stettler product who starred for the Edmonton Huskies in the Prairie Junior Football Conference before becoming a Regina Ram and producing a three-year university career good enough to be grabbed as the Toronto Argos' second pick in the first round. Churchill, too, wants to earn a living as a professional athlete.
John Belmont, the respected veteran junior, university and Eskimos assistant coach who watched Churchill closely as a Huskie, is confident for him.
"He came from a good program in Stettler. He's tall (6-foot-5) and that helps a lot. He has long arms. That helps, too.
Most important was Belmont's judgment of the young man's talent. "He worked hard to get bigger (he's listed at 295 these days) and he improved day after day and week after week."
It's equally important: Churchill is durable. He played 25 regular-season games in a row, plus a Rams' semi-final loss to UBC.
Another possible area of comfort is that Canadian college teams play before tiny crowds. As an Argo, the rookie is sure to see empty seats when they play at home. As CFL boosters bided their time waiting for word on potential financial aid to this wonderful football tradition, there was good news in western amateur precincts. University teams have designed a program that could provide five-game schedules and the PJFC declared itself (mostly) confident that there will be a season this year.
The national picture remains cloudy; five provinces have junior teams. Will all lockdown procedures end in roughly the same way at roughly the same time?
"I don't know," said the veteran Belmont. "Nobody knows, but I think this league could be ready for almost a full schedule by the middle of July. I hope nobody rushes to make a decision (to reduce or eliminate games) before it's necessary."
Local moving company donating 101 moves to support vulnerable Canadians this holiday season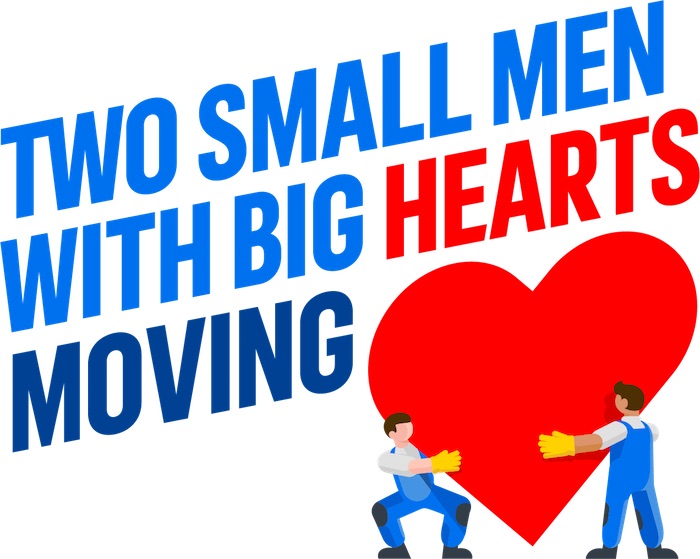 Submitted by Two Small Men with Big Hearts Moving
Two Small Men with Big Hearts Moving is moving joy, one community organization at a time
This holiday season, Two Small Men with Big Hearts Moving ("Two Small Men") is spreading joy, seeking to donate 101 moves to community organizations that support at-risk individuals. With inflation at an all-time high and the higher stresses that come with the holiday season and colder weather, Two Small Men is looking to give back to the local markets they operate in during this time of need. This marks the third year for this initiative, which Two Small Men was inspired to launch in 2020, following the hardships of COVID-19. The campaign has grown year-over-year, from 25 donated moves in 2020, to 80 moves in 2021, and now with a goal of 101 moves for 2022.
Two Small Men has a long history in Red Deer having supported the Red Deer Food Bank, Bridges Community Living, and the Alberta Motor Association in past years. They are also always actively searching for new community organizations to partner with to support with donated moving services.
This holiday season, Two Small Men will be helping organizations that support vulnerable communities with everything from moving mass amounts of food to local food banks, to supporting shelters with moving individuals into new homes, to moving toys for underprivileged children.
Two Small Men's community-first mindset is a key part of its identity. Written right into the name, it is a moving company with a big heart, that cares deeply about giving back. Two Small Men has developed a robust community giving program that supports a variety of non-profit and charitable organizations with in-kind moving services, donation collection initiatives, and other financial contributions. Each year, the business redirects 10 per cent of its annual profits to community giving and other charitable operations. In 2022, Two Small Men projects this will translate into a donation fund of $200,000, with the goal of growing to give $750,000 annually in the next 10 years.
"Moving people's possessions is our business, but the heart of what we do is really all about supporting the people who make up our communities," says Addison Parfeniuk, CEO, Two Small Men Big Hearts Moving. "We know that the winter season can be an especially challenging time for many people, and it is our hope that by partnering with local organizations such as the Red Deer Food Bank, we will be able to fill the real needs of real people in the Red Deer community."
Charitable and non-profit organizations are encouraged to submit their moving needs for consideration in this year's Season of Giving campaign.
About Two Small Men
Two Small Men with Big Hearts Moving is a Canadian moving company focused on supporting customers through every stage of their move, big or small. Founded in 1982, the company has 25 offices across the country with major operations in Calgary, Edmonton, Vancouver, Kelowna, and Winnipeg, and a fleet of more than 100 moving trucks. Committed to giving back to their communities, they donate 10 per cent of their profits each year to relevant charities and organizations that are serving the community.
Tickets on sale! The Red Deer Kinsmen Dream Home Lottery is back for 2022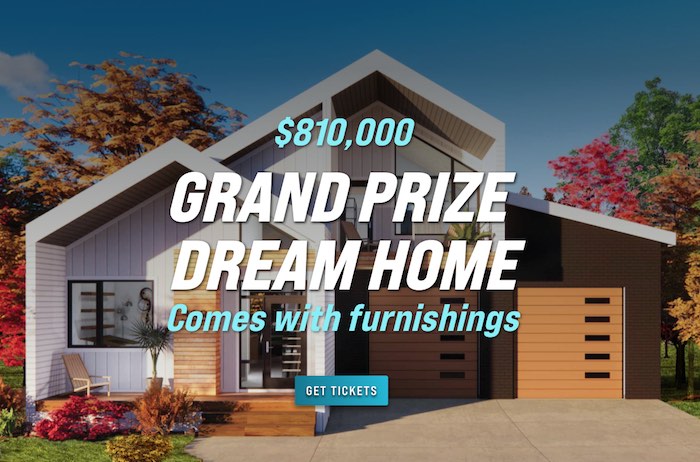 For 42 years, the Red Deer Kinsmen Dream Home Lottery has been raising funds for the Red Deer community. As a proud volunteer-based organization, all proceeds for the Lottery go to support local groups, programs and initiatives in Red Deer and surrounding areas. Albertans can once again help the Red Deer Kinsmen share the winning and make a local impact by supporting this important annual community event.
"The Dream Home Lottery is the cornerstone of the Red Deer Kinsmen's contribution to the community's greatest needs. Many of the new playgrounds and sporting facilities you see are funded completely or partially with funds raised by the Lottery" – Leonard Sisco, Lottery Chairperson.
This year's lottery is offering 117 amazing prizes valued at over $900,000. The Grand Prize Dream Home by Alair Homes is in the community of Timberlands
and is valued at $810,000, including furnishings. It features a Scandinavian modern style with vaulted ceilings, a private upstairs master retreat with its
own south-facing balcony, and 2 sizeable bedrooms on the main floor. To encourage supporters to buy their tickets early, there is a brand-new Buick Encore GX AWD OR $25,000 up for grabs as an Early Bird prize. The deadline to qualify for this additional Early Bird draw is December 29th
Other amazing prizes include vacations, epic experiences, home renovation packages, exercise equipment, and much, much more.
Tickets are $100 each, 5 for $150, 15 for $250 or the best chance to win package at 50 for $350.
Also back again this year is the ever-popular 50/50 Cash Raffle where one lucky ticket holder will take home half of the total ticket sales. Last year's winner took
home a whopping $157,395 in cash.
Tickets are $10 each, 10 for $25, 25 for $50 or 50 for $75.
Red Deer Kinsmen Dream Home Lottery License #575571 / 50/50 Cash Raffle License #575572
The final ticket deadline for both lotteries is February 2nd. The final draws will be held February 16, 2023.
Tickets can be purchased online at reddeerkinsmenlottery.com or by calling 1.833.511.3863.
2022 Red Deer Kinsmen Dream Home Lottery
• This is the 42nd year of the lottery and the 41st Dream Home. Support local and have a chance to win!
Prizes
EARLY BIRD PRIZE
• #1 – 2022 Encore GX AWD OR $25,000 CASH – Deadline: December 29, 2022
o Draw will take place on January 12, 2023, at Stride Management Corp. (12:00 pm)
**Only tickets purchased before 11:59 pm on Dec 29, 2021, will be eligible for the Early Bird
GRAND PRIZE DREAM HOME
The Viking by Alair Homes – 388 Timberlands Drive, community of Timberlands Red Deer, AB
• Valued at $810,000! With furnishings.
ADDITIONAL PRIZES
• 117 prizes worth over $900,000 to be won!
• Prizes include vacations, home renovations, epic experiences, exercise equipment, tech, cash, and so much more!
THE 50/50 CASH RAFFLE
• Win half of an ever-increasing jackpot!
• Tickets are easy to buy – 1 for $10, 10 for $25, 25 for $50 or 50 for $75. Purchasers are not required to purchase a ticket in the Red Deer Kinsmen Dream Home Lottery to purchase tickets in the 50/50 Cash Raffle lottery.
• For a list of charities that benefit from the 50/50 Cash Raffle, please visit reddeerkinsmen.com
Final Draw
• Ticket Cut-off is February 2, 2023 (11:59 pm)
• Final Draws will take place February 16, 2023 at Stride Management Corp. (11:00 am)
Red Deer Kinsmen Dream Home Lottery Licence #606030 / 50/50 Cash Lottery Licence #606031
TICKET PRICES
1 for $100 • 5 for $150 • 15 for $250 and our best value 50 for $350
**Minimum prize value is $100**
Cause
Since 1937 The Red Deer Kinsmen have helped support a multitude of local charities and initiatives in the Red Deer community and surrounding areas. The need is greater than ever this year. Proceeds raised from our generous supporters help improve the lives of thousands of in our community. Go to https://reddeerkinsmenlottery.com/cause/ for a full list of our partners.
Call Toll Free 1-833-511-3863
Order Online: reddeerkinsmenlottery.com