Federal Government Examines Living Conditions for Thousands of Foreign Workers
Canada Improving Foreign Worker Living Conditions
The Canadian agricultural economy relies heavily on foreign and migrant workers for its continued prosperity. While there has been a call to take action and overhaul the foreign worker program for years now, the pandemic has pushed those priorities even further. Living conditions have long been in need of change, but the government is now looking to seriously improve the conditions for these workers — primarily from a public health perspective.
While some actions have already been put in place — such as consultations with industry leaders, provinces and territories as well as foreign workers themselves — we're still in the beginning stages of the consistent change that needs to happen in order to thoroughly improve living conditions.
Health Risks
As the COVID-19 pandemic has swept all around the world, it specifically highlighted some of the shortcomings of the current system for Canadian foreign workers in terms of health and safety. By June 2020, hundreds of Canadian agricultural workers were infected on the job, causing two fatalities.
Since many of Canada's foreign agricultural workers rely on consistent income from their often labor-intensive jobs maintaining farms and equipment, they can't afford to miss work, even if they're sick. Staying home may not be much better. Housing for foreign workers keeps everyone in close quarters. Housing standards are often inconsistent, leaving many workers in cheap communal units that work as a perfect breeding ground for the virus.
Even many workers who needed to quarantine described being kept in conditions that didn't allow for social distancing and didn't provide adequate supplies for the required length of the quarantine. Since reports vary and standards tend to be inconsistent, it's clear that there's a disconnect between the government's vision and the reality of the living conditions these workers are facing.
Seeking Input
The government understands that things are in need of change. Although there has been a push for improvements in the past, the pandemic has made clear just how unsightly the living conditions are. As a start, the Government of Canada is seeking input until 22 December 2020 on proposed requirements for foreign worker living conditions.
While this is a move in the right direction, requirements only make a difference if they are upheld, and that will be the key to ensuring conditions are actually maintained and improved. It's about consistency on a municipal and local level, not just federal regulations.
Mexico Halting Foreign Workers To Canada
For now, Mexico has halted their foreign workers from coming to Canada — specifically as a result of the deaths associated with foreign worker COVID-19 outbreaks. While this doesn't change the conditions for those already living in Canada, it did stop over 5,000 new workers from entering the country over the summer. Mexico's ambassador to Canada maintains that this is an action of solidarity with Canada.
What Needs To Change?
While policy changes and new requirements are important to the equation, those requirements and policies need more regulation in order to uphold them on a local level. There also needs to be a push towards better working and living conditions for foreign workers on the whole — not just in terms of residencies.
Reducing the number of hours these workers spend on the job, paying them better wages and providing them with universal health care are all changes that would benefit the health and safety of foreign workers — and incentivize workers to stay home if they're sick. They are an integral part of the Canadian economy, and they deserve better rights and conditions.
Making Steady Improvements
Although the Canadian government is just now beginning to make strides towards improving conditions for their foreign workers, they're definitely heading in the right direction. From here, things will look up as long as they remain committed and make sure they keep human rights a priority.
ALBERTA WILDFIRE – FUNDING ANNOUNCEMENTS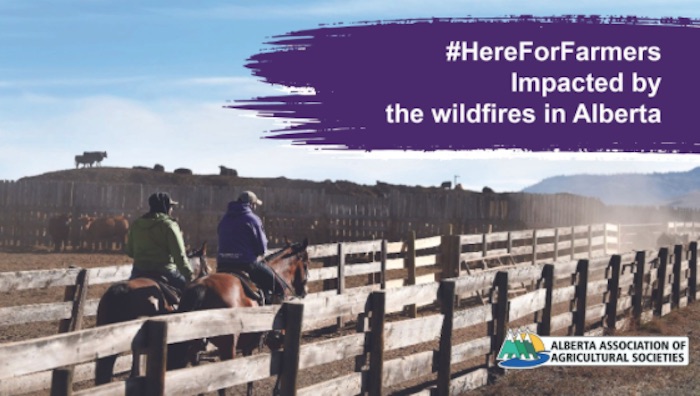 We understand the significant impact that these wildfires have had on our agricultural communities, and we are committed to providing assistance where it is needed the most.
We have two grants that we can apply for in order to secure funding for wildfires. The application deadline for both grants is June 15th.
If your organization has incurred expenses related to aiding your community during this crisis, we encourage you to apply for funding.
Applications for funding must be submitted no later than June 15th, 2023.

We're proud to offer support for agricultural producers affected by recent wildfires,
provided by TELUS Agriculture & Consumer Goods.
CLICK HERE FOR MORE INFORMATION
Applications for relief must be submitted by JUNE 15, 2023.
Nature Conservancy of Canada releases action plan to protect Prairie grasslands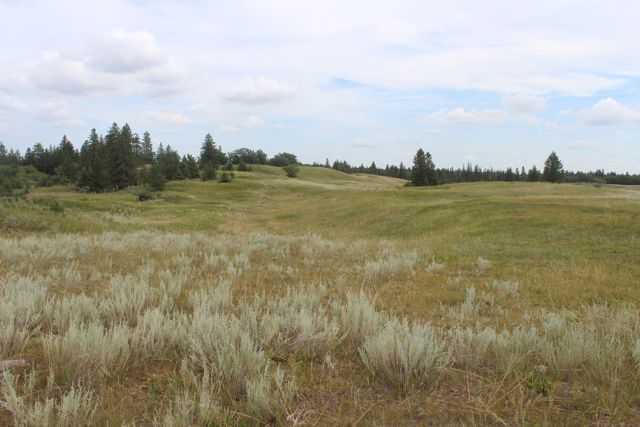 Grasslands are shown in a Nature Conservancy of Canada handout photo. The Nature Conservancy of Canada has announced a plan to protect Prairie grasslands, considered one of the most endangered and least protected ecosystems in the country. THE CANADIAN PRESS/HO-Nature Conservancy of Canada
By Colette Derworiz in Calgary
The Nature Conservancy of Canada has announced a plan to protect iconic Prairie grasslands, considered one of the most endangered and least protected ecosystems in the country.
The plan aims to raise $500 million by 2030 to conserve more than 5,000 square kilometres — about six times the size of Calgary — in Alberta, Saskatchewan and Manitoba.
"What we're trying to do is accelerate the rate of conservation in the Prairie Provinces, specifically in the grasslands," Jeremy Hogan, the non-profit organization's director of prairie grassland conservation, said in an interview.
"They are Canada's most endangered ecosystem. There's only about 18 per cent left of the Great Plains Prairie grasslands in Canada and we continue to lose about (600 square kilometres) a year."
Grasslands, he said, are often converted to fields for growing crops or taken over by expanding cities and towns.
But he calls them an "unsung hero" for the environment.
"They provide a lot of what we call ecosystem services," he said. "So, they provide a lot of benefit to everyday Canadians' lives, even if you don't live or work in the grasslands."
They store and filter water, preventing both floods and droughts. They improve water quality. They keep soil in place, because of extensive root networks, so there's less erosion along lakes and rivers.
Hogan said grasslands also are important for reducing the effects of climate change.
"The carbon storage in grasslands is incredible and it's all stored securely underground," he said. "So, when you get these kinds of fires like the ones that are happening in Alberta right now, carbon stored in the grasslands isn't threatened by those fires like carbon stored in forests."
Across Alberta, wildfires have already scorched more than 10,000 square kilometres of forest this year.
Horgan said grasslands can also be an economic benefit for local communities and are essential to food security.
"A lot of the grasslands that are intact today are working ranches," he said. "So, the grasslands are operated as cattle operations. As long as the cattle are grazed sustainably, it's actually a mutually beneficial relationship.
"It requires a little bit of disturbance from grazing animals to maintain range health … and then on the flip side of that is a healthy sustainable grazing operation leads to more nutritious forage for cattle. So, it's actually a win-win for ranchers and the environment."
Duane Thompson, chairman of the environment committee with the Canadian Cattle Association, said in a statement that farmers and ranchers are proud of their role in managing and protecting the at-risk ecosystems. They are often involved in nature conservancy projects to protect grasslands.
Outside of Waterton Lakes National Park in southern Alberta, a 16.5 square kilometre property known as The Yarrow has been conserved after a $6.9-million fundraising campaign. It features grasslands, wetlands, creeks, mixed forests and includes 27 wildlife species.
The organization now wants to protect grasslands in the Cypress Uplands Natural Area in southwestern Saskatchewan. They rise more than 600 metres, the highest elevation east of the Canadian Rockies, and are home to pronghorn, deer, elk and cougars. The area also has the highest diversity of birds, including burrowing owl, common nighthawk and ferruginous hawk, in that province.
East of Brandon, the nature conservancy has also secured its largest-ever conservation agreement in Manitoba. The 21 Farms project, which is 4.5 square kilometres, boasts mixed-grass prairie, as well as sandhill prairie and sandhill forest, and is home to the Sprague's pipit and a large Sharp-tail grouse lek.
"That's one of the cool points about the Prairie grasslands," said Hogan. "It's not just this one block of grass. It's very, very diverse west to east and changes with different topography and soil type."
The action plan, he said, hopes to raise money to continue protecting those types of areas across all three provinces before they disappear.
"It's not too late to act, but we're getting there," said Hogan. "The fact that there is only 18 per cent left is a very real and dangerous thing to grasslands. Once you reach a certain point, there's no going back.
"What is left is worth protecting and it's worth protecting urgently."
This report by The Canadian Press was first published June 5, 2023.