Canadian Agriculture More Energy Intensive, More Efficient
Canadian Agriculture More Energy Intensive, More Efficient
It's no secret that agriculture has contributed to climate change through various means. For example, you may know that livestock generates greenhouse gas emissions due to how farms process it. That said, it's now clear that farmers have found sustainable ways to offset those contributions. In Canada, it's all about energy use.
Here's how Canadian farmers have become more efficient as they raise crops and livestock, setting a standard the world should follow.
Energy Demand and Consumption Have Fluctuated
The demand for energy has increased across the agricultural sector as a whole. However, it's key to note that farmers have begun to use less energy despite that fact. That points to more efficient practices. The farmers who complete their work productively save time, money and energy. As a result, Canadian workers have reduced their energy consumption per dollar by 17%. That's thanks to sustainability.
The most common energy sources include fuel, gas and electricity. It's how farmers use those resources that counts. Combined with technology choices and new practices, it's clear that efficiency is more achievable than ever.
What Contributes to This Phenomenon?
It's crucial for people in agriculture to explore eco-friendly alternatives. The grasslands that many western Canadian farmers cultivate contains excess carbon, so you can imagine what the country as a whole holds underneath its surface. Farmers have now adopted new methods to adjust how they harvest their crops. These systems are better for production, as well as soil and seed health overall.
The agriculture industry has gone through many changes, too. There are fewer farms — but those that still operate have employed agricultural technology to be as efficient as possible. These tools include different equipment that cuts down on time to increase proficiency. Plus, it's now more common to use solar power as an alternative to traditional energy solutions.
Why Accuracy and Precision Matters
It's a lot easier to be energy efficient when you don't waste your resources. The means farmers practiced before they used specific innovations often created a time deficit. If you have a smaller machine, you likely need to do twice as much work. However, when you have access to equipment that fits your field, you don't have to be as wasteful. The accuracy and precision created by technology make this a reality.
Soil Conservation Is Led by Ranchers
Many farmers have looked to ranchers for help. It's a native part of ranching to preserve topsoil and other elements that are inherently sustainable. As a result, it seems like ranchers have been leading the charge against climate change for decades. The tactics they use to avoid tilling soil, for example, help preserve the amount of carbon that lies underneath the Earth's surface.
The "no-till" practice is efficient in its own right. Rather than till your soil to plant a new crop, you simply leave behind what's already there. This method is much better for soil nutrition, and it can keep carbon exposure at bay. As a result, you have much fewer carbon emissions. In general, the idea of soil conservation isn't a new one, but old tricks can still work alongside modern technology.
The Future of Agriculture in Canada Looks Bright
If farmers continue on this path, it'll be clear that climate solutions are at the forefront of their minds. These efforts create more benefits for them as they save time and money. Plus, there's always the responsibility of maintaining the planet's health. After all, without a strong ecosystem, agriculture would suffer. Through means that are more accurate and conservative, Canadian farmers have been able to become more efficient. Click here read more stories by Emily Folk. 
I'm Emily Folk, and I grew up in a small town in Pennsylvania. Growing up I had a love of animals, and after countless marathons of watching Animal Planet documentaries, I developed a passion for ecology and conservation.
Olymel temporarily closes due to COVID-19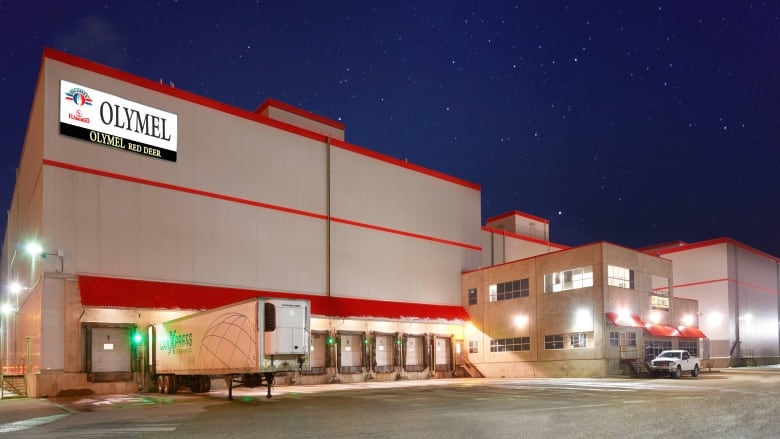 This is a news release from Olymel L.P.
Olymel announces the temporary closing of its Red Deer plant
Olymel management is announcing the temporary closing of its hog slaughtering, cutting and deboning plant in Red Deer, Alberta. Despite the testing protocols and sanitary measures already in place, as well as the close collaboration of Alberta Health Services to deal with a resurgence of positive cases of Covid-19 among plant employees, Olymel management believes that the conditions are no longer assembled to continue normal operations in a safe and efficient manner.
After notifying the union, Olymel management drew up an orderly temporary closing plan for an indefinite period. Over the next few days, plant management will mobilize the staff necessary to cease operations and complete the facility closure as soon as possible. The sanitary measures will continue to be in effect at the plant during the shutdown and Olymel management will be in contact with officials at Alberta Health Services to continue working closely with this organization.
Olymel sincerely hopes that all employees at the Red Deer plant who have tested positive for Covid-19 soon regain their health. The company will follow up with all employees to ensure their quarantine period is being respected and will strongly encourage all staff to get tested before returning to work. Olymel will also continue ongoing investigations to determine what may have caused such a large outbreak of Covid-19 cases since January 20.
Olymel management has also informed all hog suppliers of the Red Deer plant of the situation and has suspended all pending deliveries until further notice.
What's going on in India?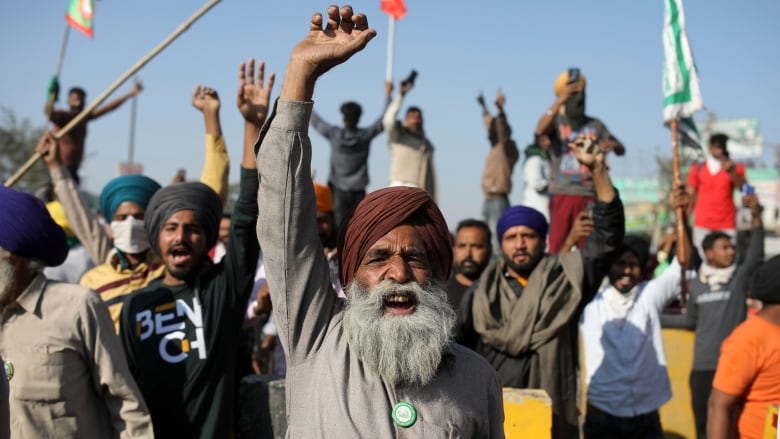 In many places around the world, the global turmoil of 2020 has been deeply exacerbated by accompanying political violence. The United States, Belarus, and India are just a few locations that have faced growing levels of internal violence and discord as political protests have led to dangerous clashes between citizens and governing bodies. 
In India, where the COVID-19 pandemic has been rampant throughout the course of 2020, citizens have also experienced ongoing political uncertainty as recent protests against the Narendra Modi government have been met with violence. 
The upheaval began in August in response to the Modi government's decision to pass 3 reform laws that would negatively impact local farmers in India's agricultural sector. The Farmers Produce Trade and Commerce Bill, the Farmers Agreement of Price Assurance and Farm Services Bill, and the Essential Commodities Bill were passed on September 20, 2020. These laws, which were allegedly hurried through parliament with little to no regard for the concerns expressed by existing farming organizations in India, serve to ease corporate restrictions and remove regulations put in place to protect farmers and their product. 
Although there does appear to be a consensus surrounding the need for reform in India's agricultural sector, the laws passed by the Modi government have been condemned for failing to meet the requirements of a fair, legitimate transition. According to Time, "While the government says the new laws will "empower farmers", unions say the rule changes are not policies they have asked for. Instead they fear that instead of trying to help farmers, the government is opening the door to big corporations who may eventually force them off their land and out of their business." 
Peaceful protests then emerged as a public response to the actions of the Modi government. The protests, which originated in Punjab and Haryana as a collaborative movement among Indian farmers, have since mobilized tens of thousands of farmers and supporters from across the country to march on the Indian capital. The protestors flooded New Delhi's main entry points, where they have since set up camps to maintain their position and stand firmly for their cause, requesting the repeal of the 3 reform bills. 
Despite the peaceful nature of the protests, where many of the participants are senior members of the community, since September they have been increasingly met with violence from the state. "Protestors have been met with water cannons on some of the coldest winter days Delhi has experienced," Global News reported in December, "along with tear gas, concrete barricades, and some were even beaten with batons." As a result of state-mandated violence and harsh outdoor conditions in Delhi, a total of 65 deaths were reported between November 26, 2020 and January 3, 2021 (1).
Individuals and organizations around the world have since come forward to stand in solidarity with Indian farmers and condemn the acts of violence being perpetrated against them by military and law enforcement. 
On Tuesday, January 12, 2021, the Indian Supreme Court announced it was "halting the market-friendly laws until a committee of experts, appointed by the court, could consult with government officials and protesting farmers to try to find a solution to the dispute" (2). However, protestors have expressed initial skepticism following this announcement, and intend to maintain their positions within the protest camps until the laws are repealed. 
"It's cold and it's hard to arrange water every morning for a bath," says Shabek Singh, a member of the protests who remains camped in one of the established tent cities, "but we're not going anywhere. We will make this our temple" (3).
For more stories, visit Todayville Calgary.