Cash prize nearing 100 thousand in the 50/50 lottery for the Central Alberta Child Advocacy Centre
CACAC 50/50 Cash Lottery Deadline:
Sunday, March 8th @ 11pm!
Draw Date: March 17th, 2020
Increase your odds with:
10 for $25, 25 for $50, 50 for $75 (best value)
Best Value Package – GOING FAST!
Our One Day Challenge Success
Thank you to everyone who took the Challenge on February 26th and bought their tickets in recognition of the 865 Children we have supported.
We not only reached our goal –
we exceeded it!
Selling: 981 Ticket Packages
25,713 Individual Tickets
Totaling $45,140 in sales!
Why Buy?
Your ticket supports the efforts of the Central Alberta Child Advocacy Centre. The CACAC has helped over 884 children from all around Alberta who have been impacted from abuse. Funds raised will support the development and implementation of prevention programs across Central Alberta in a variety of platforms, including social, health and education – a crucial component in ending child abuse.

Community & Sustainability with Alberta Original Alley Kat Brewing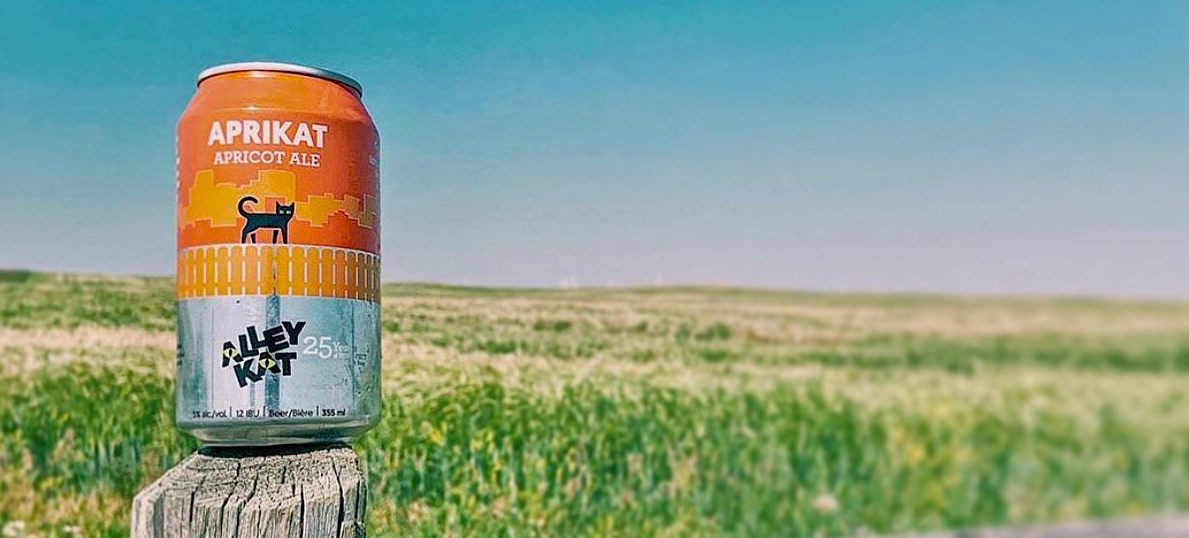 Alberta is home to more than 100 unique craft breweries, the majority of which are located in the city of Calgary and the provincial capital, Edmonton. The number of breweries has grown exponentially since 2013, when Alberta experienced a craft beer boom following legislative changes by Alberta Gaming, Liquor and Cannabis (AGLC) that made owning and operating a microbrewery far more accessible. 
Founded in 1995, well before the boom, Alley Kat Brewing is an Alberta original. Having celebrated its 25th birthday in 2020, Alley Kat is the oldest microbrewery in Edmonton and the 4th oldest in all of Alberta.
Located on 60th Ave in NW Edmonton, this brewery was originally launched by local Edmontonians Neil and Lavonne Herbst. In February 2020 the brewery was purchased by Cam French and Zane Christensen, two childhood friends from St. Albert, Alberta. 
Accountants by trade, Cam and Zane had been looking for opportunities to transition into the craft brew industry, and found Alley Kat to be a good fit. According to original founder Neil Herbst, who has remained involved with the day-to-day at Alley Kat, keeping the brewery local
was a key part of the decision. "At a time when we are seeing some craft breweries being absorbed by large multinationals, keeping Alley Kat in independent hands was extremely important to us," said Neil in 2020. "This sale ensures Alley Kay continues to remain locally owned and operated" (Alley Kat Blog, February 2020). 
Since taking over the brewery, Cam and Zane have continued to focus on the foundations laid by the Herbst's, including furthering sustainable, environmentally friendly practices wherever possible and keeping close ties with the community. In an effort to minimize their footprint as much as possible, Alley Kat looks for ways to recycle, repurpose and reduce waste throughout all stages of brewing and distribution. "From a social consciousness perspective, we know how important it is to do our part," says Cam, "Alley Kat will always look out for the good of our customers and our environment."
Alley Kat's environmental practices include repurposing their spent grain, the product leftover once flavor and sugar has been extracted from their mash, by donating it to Edmonton's Four Whistle Farm to be used as livestock feed. The brewery is also powered by Bullfrog Energy, which allows them to offset their electricity use with green energy, reducing their overall carbon footprint. Furthermore, everything that can be recycled is recycled throughout the process, and the owners continue to stress the importance of recycling the iconic Alley Kat can once it is empty. 
Alley Kat Brewery has and continues to be a dedicated member of the community in Edmonton and across Alberta. Most recently, the brewery announced a partnership with the Alberta Junior Hockey League (AJHL) in support of local teams, including the Sherwood Park Crusaders, Olds Grizzlys, Whitecourt Wolverines, Drayton Valley Thunder and the Bonnyville Pontiacs. $1 from each 6-pack of Alley Kat Blonde Ale will go towards helping cover travel, meal and equipment expenses for the young athletes.
"I played hockey for Drayton Valley growing up," says Cam, "so this is a great way to give back and help these players have the same experiences I did." 
After an exciting – if not somewhat trying – first year at Alley Kat Brewing, Cam and Zane are excited for the remainder of 2021. Fans of Alley Kat and Canmore's Grizzly Paw Brewing can look forward to a collaboration beer, coming soon in honor of 25 years for both breweries.
A new Alley Kat "Summer Fling" mixed pack, featuring 3 new beers will be coming out soon as well, just in time for patio season, and their annual summer seasonal beer will be released on April 1st!

For more information on Alley Kat Brewing, visit https://www.alleykatbeer.com
For more stories, visit Todayville Calgary.
RCMP crack firearms trafficking operation based in Blackfalds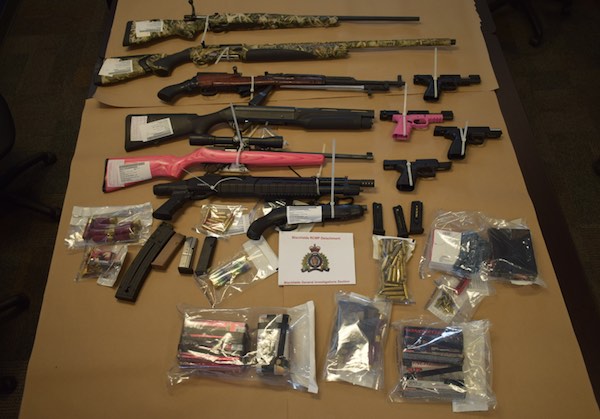 From the Blackfalds RCMP
Blackfalds RCMP – Multi agency attack on firearms trafficking
A comprehensive investigation was initiated in January, and saw at least 11 different partnering detachments, units and agencies collaborating to stop an organized firearms straw buying/trafficking operation.
The investigation was launched by Blackfalds RCMP after receiving intelligence about the possibility of the trafficking.  Extensive evidence had to be gathered which included the engagement of firearms partners; the Chief Firearms Officer, NWEST, Red Deer ALERT and Edmonton Police Service's Firearms Investigation Unit. These units were able to provide expertise related to the dynamics of straw purchasing and trafficking.
Three suspects were identified and targeted in the ongoing investigation.  On Feb. 12, search warrants were conducted at residences in both Red Deer and Blackfalds.  Because there were two different locations, and given the nature of the searches, Blackfalds, Red Deer, Sylvan Lake, Innisfail, Ponoka General Investigation Section Units and Red Deer Crime Reduction Team all provided assistance.  The RCMP Police Dog Services and Emergency Response Team were also on hand to ensure police and public safety.
Three adults were taken into custody. During the execution of the search warrant, a loaded Glock .22 pistol was located with the three adults.  10 firearms and ammunition were seized from the residences.  Some of the firearms were loaded, and had serial numbers tampered with. Continuing investigation led the RCMP to determine other firearms were purchased. The Blackfalds RCMP anticipate seizing two more pistols from a Calgary business.
David Jason Masyk (39), Jason Paul Lafferty (48) and Jennifer Lynn McCagherty (29) were all charged criminally on Feb. 13 related to firearms / firearms trafficking offences.
Lafferty is facing 25 charges, including four counts of firearms possession contrary to prohibition order. Masyk is facing 10 charges, including three counts of Weapons Trafficking and four counts of Weapons possession for the purpose of trafficking and McCagherty is facing 19 charges, including 10 counts of unauthorized possession of a firearm.
Judicial Interim Release hearings were held.  Lafferty did not speak to bail and was remanded into custody until Feb. 17, 2021. Masyk and McCagherty were both released and are set to appear in Red Deer Provincial court on March 17, 2021.