Canada's Feedlots Facing an Uncertain Future
Canada's Feedlots Facing an Uncertain Future
The coronavirus has taken a huge toll on the North American meat industry. As the virus continues to claim the lives of workers and workplace conditions become unsafe, many meat processing plants simply haven't been able to adequately staff their facilities. Subsequently, many plants and feedlots — including leading brands in Alberta — have temporarily shut down operations.
Other big names that haven't experienced outbreaks in their facilities have managed to remain open or at least reopen and function at a lower capacity. However, even these cattle feedlots and processing plants are facing an uncertain future as the pandemic drags on.
A Dip in Demand
In addition to facility outbreaks, a dip in demand for pork, poultry and beef has also resulted in major setbacks for feedlots and slaughterhouses. Since officials issued stay-at-home orders three months ago, restaurants and butchers haven't been ordering as much meat from big-industry meat processors. Instead, with no guests to serve or customers to whom they might sell prime cuts, these businesses have dramatically cut their orders.
Of course, the meat industry wasn't expecting this sudden decrease in demand. As cows continued to birth calves and inventory built up in feedlots, these companies were left with no other choice than to cull thousands of animals per day and discard the carcasses. Obviously, this represents a massive amount of waste as well as a huge loss of profit.
Selling Calves
Many small farmers and large industrial developments also worry they'll lose money this fall when it comes time to sell calves. These cow-calf operations usually generate a decent amount of revenue when the economy is good. In light of recent events, however, market conditions aren't exactly prime for selling calves.
Moreover, as feedlots reach and exceed maximum capacities, the animals will most likely become more anxious. This increase in stress levels will negatively impact their immune systems and, ultimately, the quality of meat that comes from them. Consequently, this fall's herd may not be as healthy as the last, meaning they'll sell for much less and leave feedlots and meat processors in the red.
Assistance and Adjustments
Early last month, the Canadian government announced it would provide $252 million in federal assistance to the agri-food sector. The vast majority of this federal aid will go to processing plants in hopes of better-protecting workers and helping facilities function at full capacity once again. Still, as long as demand is low, it's unlikely the industry will bounce back quickly — even with financial assistance. At best, this money will help keep the industry afloat until restaurants and eateries fully reopen.
Additionally, meat processing plants that have remained open or resumed operations are beginning to consciously cut their inventory and production output to meet the decrease in demand. While this will help the meat industry, it may cause issues for fast-food chains and restaurants that may experience shortages as a result.
Is the Worst Yet to Come?
Over the past few weeks, some major meat processors and cattle feedlots have begun to reopen. Already, they're back to processing 60,000 cattle per week. However, prices aren't rising for consumers, thus showcasing the resiliency of the Canadian food system. In the coming months, bottlenecks should stop and business should be able to return to normal — as long as a second and third wave of coronavirus cases don't sweep the nation.
In the future, the meat industry might invest more in expanding local and regional food supply chains. This way, if Cargill, National Beef, JBS and Tyson — which own more than 80% of the beef supply — shut down again, small ranchers could provide meat for their communities. Thus, the industry wouldn't face such an uncertain future if another pandemic were to occur.
Canadian Federal Government Taking Measures to Reduce Impact of COVID-19 on Agriculture
Canadian innovation beats EU precaution in agriculture sustainability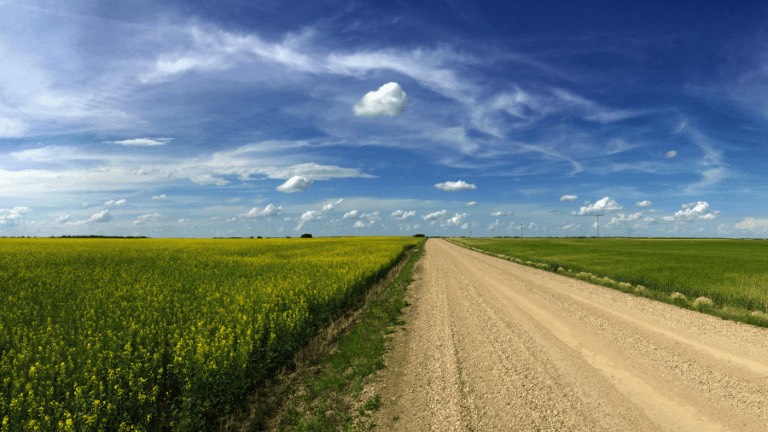 By Stuart Smyth
Canada should learn from, not follow, the EU's agriculture policy errors
The world needs a lot of food to feed eight billion hungry mouths. Even though global production for the most important crops – rice, wheat and maize – reached all-time highs last year, inflation, geopolitical interruptions and misguided policy have disrupted our ability to make food abundant and affordable for everyone.
Crop breeding, more efficient fertilizer and chemical use, and investments in farming equipment and technology offer tried and true strategies for increasing production while enhancing sustainability and reducing GHG emissions.
The European Union is rejecting these proven strategies through policies that dramatically reduce fertilizer and chemical use and ban modern crop breeding technologies. Regrettably, Canada's federal government is looking at the European approach as a model for its emissions reduction plans. Canadians must reject the ideologically driven, counterproductive policies pursued in the European Union and must insist on science and outcome-driven policies to promote a strong, sustainable agricultural sector that can help satisfy the world's growing needs.
Innovation is fundamental to modern societies and economies. Governments constantly encourage innovation and enact policies to incentivize investment into the research and development required to bring new products and processes to market. In recent years, environmental sustainability has been a primary concern and Canadian agriculture has been at the forefront of sustainable innovation. Fundamentally, sustainability in agriculture means maximizing efficiency: producing more pounds of crop per acre of land for each pound of input (seed, fertilizer, pesticides, labour) applied.
Prior to the widespread adoption of modern crop technologies, all crop and food production was done through what are now known as organic production practices. With organic production the only way to produce more food is to use more land. However, beginning in 1960, food production became decoupled from increased land use, increasing by 390% while using only 10% more land. Innovations in crop breeding technologies such as GM crops (genetically modified), fertilizer and chemical use, and farm industrialization have all contributed to this increasingly sustainable food production.
This increase in productivity has allowed the world's population to flourish from just 3 billion people in 1960 to 8 billion today. Although the global agricultural sector is a significant source of greenhouse gases, total emissions have remained flat since 2000 even as production increased, and the sector's share of global emissions has declined.
Despite this incredible success story, modern agriculture is often viewed with suspicion, particularly in the European Union. They have incorporated precaution-based regulations which dramatically reduce fertilizer and chemical use and ban modern crop breeding technologies. Presently they are proposing to triple organic production, from 8% of current land to 25%, by 2030, as part of what's known as their "Farm to Fork" strategy to reduce agricultural GHG emissions.
Inevitably, the strategy will not necessarily reduce emissions but will certainly reduce production. Declines are expected: -26% in cereals, -27% in oilseeds, -10% for fruits and vegetables, -14% of beef and -9% of dairy. All of these production decreases will contribute to even higher food prices in the EU, which has been experiencing double digit inflation increases for most of the past year.
By contrast, Canada allows all plant breeding technologies to be used in the development of new varieties, and fertilizer and chemical use is based upon risk appropriate, science-based regulations. The benefits of this approach are unambiguous.
In Saskatchewan, only 3% of crop land requires tillage – mechanical turning of the soil to control for weeds and pests and prepare for seeding. In the European Union, 74% of crop land requires it. Removing tillage from land management practices not only reduces soil erosion and increases moisture conservation; it also reduces the amount of carbon released and increases the sequestration of carbon through continuous crop production. 90% of Saskatchewan farmers indicate that efficient weed control provided by the use of glyphosate increased sustainability in their practices, and 73% said production of herbicide tolerant canola, which is predominantly GM, did.
An assessment of EU agricultural GHG emissions concluded that had genetically modified crops been adopted there in a timely fashion, total EU agricultural GHG emissions would have been reduced by 7.5%. This amounts to 33 million metric tonnes of carbon dioxide per year. At any rate, their reduced yields have left them heavily dependent on imports of GM livestock feed from Brazil and Argentina.
Comparing sustainable agricultural production between the EU and Canada reveals two very different situations. The EU has rejected GM crops due to politics and precaution and as a result still heavily relies on tillage. Canadian farmers have enthusiastically adopted GM crops, virtually eliminating tillage. The EU is proposing additional precaution-based regulations that will further reduce crop and food production. Canadian farmers have demonstrated the ability to produce more food with fewer inputs, while the EU is poised to produce less, with more land requirements.
Opposing paths have been selected in the EU and Canada. The evidence to date confirms that it is Canadian agricultural production that is increasingly sustainable. The government must learn the right lessons from Europe's mistakes when adopting strategies for reducing emissions from our agricultural sector. Canada should continue to improve sustainability through innovation. Canada should not follow Europe's failed attempts to reduce emissions by producing less food.
Stuart J. Smyth is Professor & Agri-Food Innovation & Sustainability Enhancement Chair at the University of Saskatchewan.
ALBERTA WILDFIRE – FUNDING ANNOUNCEMENTS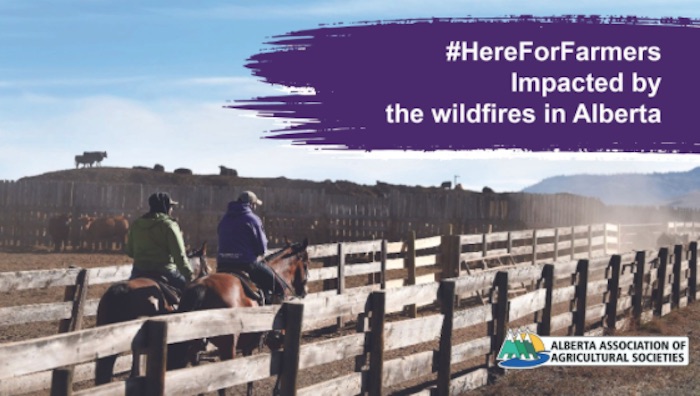 We understand the significant impact that these wildfires have had on our agricultural communities, and we are committed to providing assistance where it is needed the most.
We have two grants that we can apply for in order to secure funding for wildfires. The application deadline for both grants is June 15th.
If your organization has incurred expenses related to aiding your community during this crisis, we encourage you to apply for funding.
Applications for funding must be submitted no later than June 15th, 2023.

We're proud to offer support for agricultural producers affected by recent wildfires,
provided by TELUS Agriculture & Consumer Goods.
CLICK HERE FOR MORE INFORMATION
Applications for relief must be submitted by JUNE 15, 2023.