Apply for Canada Emergency Response Benefit (CERB) with CRA
The Government of Canada is issuing payments to workers residing in Canada who have lost income or self-employment income for reasons related to COVID-19.
You can apply for this benefit through either the Canada Revenue Agency (CRA) or Service Canada, but not both.
By applying, you are giving consent to the CRA to use your tax information for the purposes of administering and enforcing the CERB, and are agreeing that your information, including tax information, may be shared with Employment and Social Development Canada.A.
Click here to start your CERB application. If you haven't already, you may be asked to setup your direct deposit with CRA https://www.canada.ca/en/revenue-agency/services/benefits/apply-for-cerb-with-cra.html
Copied off of the CRA website.
Who can apply
To be eligible, you must meet the following requirements:
You reside in Canada
You are 15 years old or more when you apply
For your first CERB application:

You have stopped or will stop working due to reasons related to COVID-19
For at least 14 days in a row for the period you are applying for, you will not receive:

employment income
self-employment income
provincial or federal benefits related to maternity or paternity leave

For your subsequent CERB applications:

You continue to not work due to reasons related to COVID-19
For the 4 week period you are applying for, you will not receive:

employment income;
self-employment income; or
provincial or federal benefits related to maternity or paternity leave.

You have not quit your job voluntarily
You did not apply for, nor receive, CERB or EI benefits from Service Canada for the same eligibility period
You earned a minimum of $5,000 income in the last 12 months or in 2019 from one or more of the following sources:

employment income
self-employment income
provincial or federal benefits related to maternity or paternity leave
Raoul Bhatt
https://instagram.com/raoul
British Columbia doctor fired for refusing COVID shot loses appeal to return to work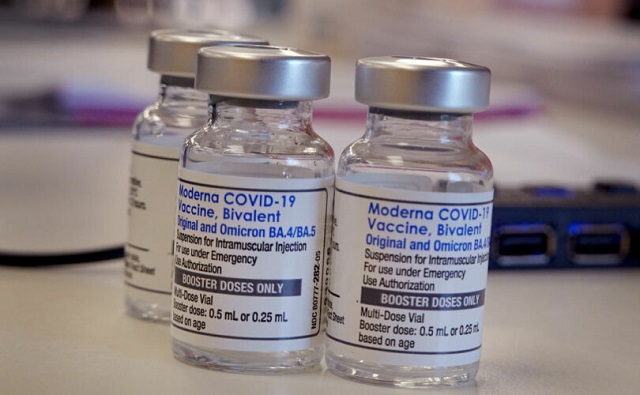 The board ruled that Dr. Theresa Szezepaniak had the right to deny the experimental vaccine but is not immune 'from the consequences of her decision.'
A British Columbia doctor has lost an appeal to keep working after being suspended for not receiving the experimental COVID-19 vaccine.
On November 20, the British Columbia Hospital Appeal Board ruled that Dr. Theresa Szezepaniak's hospital privileges must remain suspended as she refuses the COVID vaccine mandated by the province to work in health care settings.
"This Panel acknowledges that the Appellant has the right to make decisions impacting her bodily integrity and accepts that she strongly and sincerely believes in her views," the decision said. "That does not mean, however, that she is immune from the consequences of her decision."
"Hospital privileges" is a health care term referring to authority which a hospital gives to a doctor or nurse to treat patients at that hospital.
According to the ruling, Szezepaniak will remain suspended "until such time as the Appellant is eligible to fulfill her service obligations," meaning until she receives the COVID vaccine, or the province lifts the mandate.
The ruling further states that Szezepaniak's privileges should be canceled if she is not eligible to work by the time of her annual review.
In March 2020, Szezepaniak, a doctor in the province for over 20 years, took a position at the Royal Inland Hospital (RIH) in Kelowna.
On October 25, 2021, the health orders mandated that staff members receive the COVID vaccine to work in healthcare settings "unless they had received a COVID-19 vaccine or had been granted an exemption from the PHO."
As a result, Szezepaniak was unable to work at RIH as of October 26 and filed for an exemption from the shot based on the argument that it violated her rights and freedoms. She supported her appeal with "numerous requests for information related to disclosure of scientific evidence regarding the vaccines and how Charter requirements were being met."
Despite her evidence, Szezepaniak's exemption was denied, and she was terminated from her position by the Interior Health Authority on November 19, 2021.
On Aug. 23, 2022, the decision was made official by the health authority board of directors who canceled her "medical staff appointment and hospital privileges, effective Aug. 19."
Szezepaniak also warned the hospital that mandatory vaccination policies "were illegal" and that anyone who participated in enforcing the mandates "would be personally liable for all of the harms caused by the policies."
On October 18, 2022, Szezepaniak filed an appeal of the Board of Directors' decision; however, her appeal has now been denied
Despite the ruling, Szezepaniak has not given up on her fight and is reviewing the decision with her lawyer, Lee Turner.
"I expect our client will be making a decision shortly on whether she will pursue a judicial review of the decision," Turner told the Canadian Broadcasting Corporation.
Szezepaniak is hardly alone in her fight against the vaccine mandates. In November, hundreds of British Columbia health care workers joined together to sue Provincial Health Officer Dr. Bonnie Henry for ongoing COVID shot mandates preventing them from working.
British Columbia is one of few provinces to maintain COVID jab mandates, despite a shortage of health care workers.
Freedom Convoy leaders' lawyers argue there are five major 'gaps' in Crown's case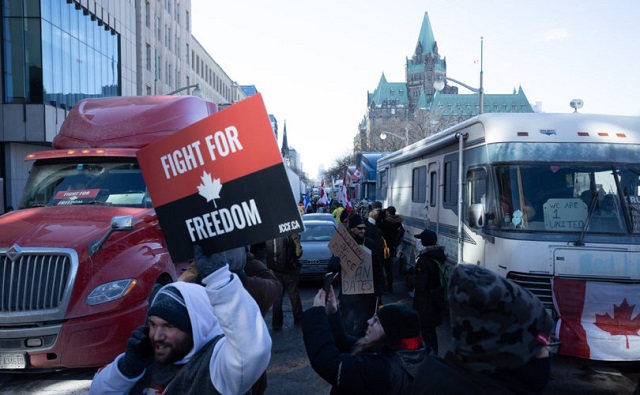 These gaps include 'the Crown treating the events as a single protest,' a 'failure to address the presumption of innocence,' and an 'oversimplification of evidence,' among other things, the Democracy Fund noted
On day 32 of the trial against Freedom Convoy leaders Tamara Lich and Chris Barber, the defense counsel for the leaders exposed gaps in the Crown's main argument that the protests were unlawful even though there was no violence during the demonstrations against COVID mandates that took place in early 2022.
Per a day 32 trial update from the Democracy Fund (TDF), which is crowdfunding Lich's legal costs, Crown lawyers in court last Friday tried to argue that certain text message exchanges from Barber to Pat King, a protestor not related to the main Freedom Convoy, "pointed to a common unlawful purpose" between them.
Counsel for Lich, Eric Granger, identified five gaps in the Crown's arguments.
"These gaps included the Crown treating the events as a single protest, a failure to address the presumption of innocence, an oversimplification of evidence, misattributing the common design, and erroneously assuming collaboration between Lich and Barber for an unlawful purpose," stated TDF.
Granger also made an argument against the Crown's assertion "that the absence of violence or peaceful nature of the protest didn't make it lawful, emphasizing that the onus was on the Crown to prove the protest's unlawfulness."
When it comes to charges against Lich for blocking streets and roadways, TDF noted that Granger "maintained that these actions could be criminal only if done wrongfully or without police authorization."
The reality is that Lich and Barber worked with police on many occasions so that the protests were within the law.
Thus far, counsel for the Freedom Convoy leaders have been detailing to the court how text message exchanges from one of the leaders showed he was trying to ensure protesters were as respectful as possible and that he wanted to work with police.
The Crown in court has been holding steadfast to the notion in trying to prove that Lich and Barber had somehow influenced the protesters' actions through their words as part of a co-conspiracy. This claim has been rejected by the defense as weak.
To back them up, the Crown has been hoping to use what is called a "Carter application" to help them make their case. The Crown's so-called "Carter Application" asks that the judge consider "Barber's statements and actions to establish the guilt of Lich, and vice versa," TDF stated.
TDF has said that a Carter application is very "complicated" and requires that the Crown prove "beyond a reasonable doubt" that there was a "conspiracy or plan in place and that Lich was a party to it based on direct evidence," and as such, the defense is asking the judge to dismiss the application.
Crown hints it might want to change its 'position'
On Friday in court the Crown hinted that it might be looking to change its position ahead of its Carter application.
Defense counsel for Barber, Diane Magas, as noted by TDF, "stood and informed the court of an email received from the Crown the previous night after 10:54 pm."
"The email hinted at a potential change in the Crown's position ahead of the Carter application, pending its progression. Magas emphasized the importance for the defense to be informed about the case to meet concerning the Carter application," noted TDF.
An agreement was reached between the Crown lawyers and Judge Heather Perkins-McVey.
Magas, when she spoke before the court on Friday, also made a point to highlight her "disagreement with the Crown's stance on the absence of violence as only an aggravating factor."
"She clarified that an assembly becomes unlawful only if the peace is disturbed tumultuously," noted TDF.
As for Granger, he emphasized that the Crown "failed to demonstrate a common unlawful purpose."
On Day 31 of the trial government lawyers attempted to paint the two as heading a kind of "occupation" in Ottawa, an assertion the leaders' lawyers swiftly rejected.
During Day 29, Lich's legal counsel argued that her use of the rallying cry "hold the line" during the 2022 protests did not imply she was calling for people to engage in illegal activity.
In court last week, however, Perkins-McVey reminded the Crown that not everyone involved in the Freedom Convoy was working together. The Crown agreed this was the case.
Lich and Barber are facing multiple charges from the 2022 protests, including mischief, counseling mischief, counseling intimidation and obstructing police for taking part in and organizing the anti-mandate Freedom Convoy. As reported by LifeSiteNews at the time, despite the non-violent nature of the protest and the charges, Lich was jailed for weeks before she was granted bail.
In early 2022, the Freedom Convoy saw thousands of Canadians from coast to coast come to Ottawa to demand an end to COVID mandates in all forms. Despite the peaceful nature of the protest, Prime Minister Justin Trudeau's government enacted the Emergencies Act on February 14.
During the clear-out of protesters after the EA was put in place, one protester, an elderly lady, was trampled by a police horse, and one conservative female reporter was beaten by police and shot with a tear gas canister.
Lich and Barber's trial has thus far taken more time than originally planned. LifeSiteNews has been covering the trial extensively.