Alberta has an opportunity like never before
As the world's energy debate continues to grow, with climate change and the economy both sources of large concern to many, there is often a divide both politically and regionally and Canada is no different.
Places like Alberta, with an economy that has been largely centered around the oil and gas sector for decades, is a Canadian province quite often at odds with the Canadian government for its desire to put in place renewable energy policies like carbon taxes and hold off on pipelines.
There are abundant sources of renewable energy in Alberta that could provide jobs and a pathway out of its current situation. Despite being intermittent, Alberta's wind and solar potential is very apparent. However, to scale it to the level necessary to stop burning massive amounts of coal and natural gas, we will need large battery backups to store power in order to combat the intermittency issues of wind and solar.
These investments can be made, and I would argue the more the province opens up space on the grid, the more foreign investment we will see.
But this is also a tough pill to swallow when you have companies built from the ground up for decades, employing hundreds of thousands of people who have been educated and trained in what they do. Alberta as a province enjoyed strong growth for decades, providing hundreds of billions of dollars to the Federal Government to help balance the books and provide health care for millions of Canadians.
Geothermal is famously used in Iceland and in California at the world's largest facility, the Geysers Geothermal Complex, which has a 1517 MW capacity. Geothermal energy has limitations for growth due to requiring locations to tap into volcanic aquifers, which it had not been able to overcome until now. Eavor Technologies Inc. uses a completely different method for their production. They use a closed loop system and do not rely on traditional wells or pumps. They are able to drill two vertical wells, connect them together underground and essentially create a conductive radiator with many parallel lines to cover a large amount of ground without the volcanic aquifers. Their unique IP uses an environmentally safe fluid that circulates using the thermosyphon effect. As the hot fluid rises through the outlet well, the change in pressure forces the cool fluid to drop through the inlet well, creating continuous circulation without the need for a parasitic pump. The Eavor-Loop completely isolates the fluid from the surrounding environment and produces zero GHG emissions, making the entire process carbon neutral. For extra appeal, this can all be done by the same Alberta drilling rig operators that do not get to work as much as they once did, putting oil and gas companies back to work.
This means Alberta, famous for its oil industry, has the potential to become famous for an entirely renewable grid with a mix of Eavor-Loops, solar, wind and battery storage. It also gives us the ability to grow an Alberta made technology in Eavor loop for export. This unique opportunity for economic diversification and expansion aligns simultaneously with both environmental and economic concerns, presenting a balanced approach to the climate question without compromising on existing Alberta jobs and infrastructure
Brian Scott
Clean Energy Advocate
For more stories, visit Todayville Calgary.
First test production of plastic a milestone for Heartland Petrochemical Complex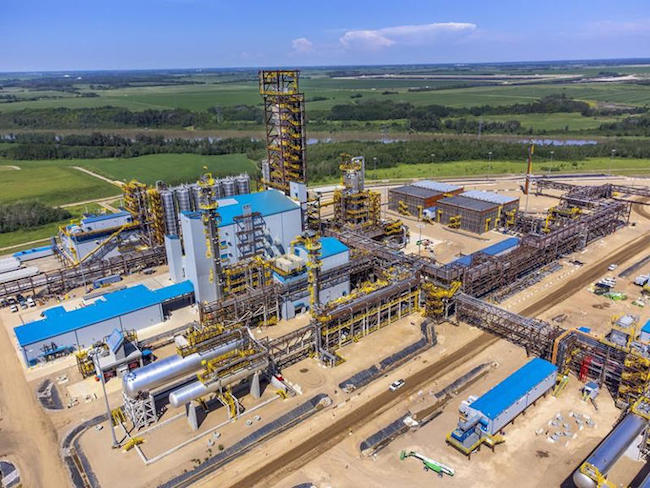 CALGARY — The $4.3-billion Heartland Petrochemical Complex, which has been under construction northeast of Edmonton since 2018, has produced its first plastic pellets.
Owner and operator Inter Pipeline Ltd. said Tuesday the newly commissioned facility has been producing test pellets steadily since late June, an important milestone en route to the expected start of full commercial operation sometime this fall.
The Heartland Petrochemical Complex will convert Alberta propane into 525,000 tonnes per year of polypropylene beads, an easily transported form of plastic that is used in the manufacturing of a wide range of finished products.
Steven Noble, spokesman for Calgary-based Inter Pipeline, said the facility will be the first integrated propane dehydrogenation and polypropylene production facility in North America. He said approximately 70 per cent of Heartland's total production capacity has been already contracted out to long-term customers.
"Through the duration of the project's construction, we've seen demand for polypropylene increase significantly … including at one point hitting an all-time record (market price)," Noble said in an interview. "The demand that we initially forecast certainly hasn't gone away."
The Heartland facility is being built with the support of a $408-million grant from Alberta's provincial government. The cash grant, part of an incentive program aimed at growing the province's petrochemicals sector, is to be paid to Inter Pipeline in equal instalments over three years once the complex is operational.
Noble said by creating a new market for propane, the Heartland facility is an example of how natural resource development in Alberta is diversifying.
"The fact that we're now looking at our raw resources in a different way, and figuring out different ways to get value out of them and create other refined products right here at home … is really the part of the story that everyone here is excited about," he said.
The Heartland Petrochemical Complex is expected to employ 300 people once fully operational.
The polypropylene produced at the facility will be branded as Heartland Polymers.
This report by The Canadian Press was first published July 5, 2022.
Amanda Stephenson, The Canadian Press
Edmonton council to ask province to support new centre to fight downtown crime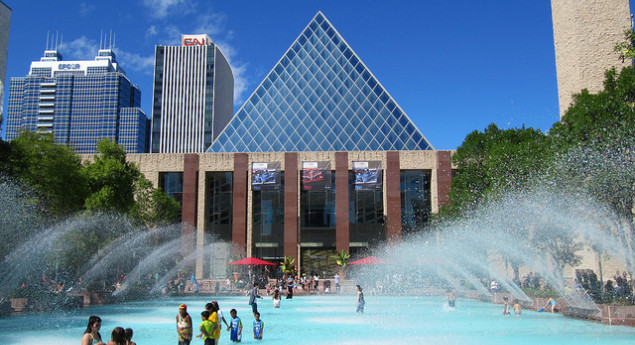 By Fakiha Baig in Edmonton
City council has voted unanimously to ask the government of Alberta to support the creation of a hub in Edmonton's Chinatown where social workers, firefighters and peace officers could work together to reduce crime.
City administration submitted a report to council Monday that describes the proposed Healthy Streets Operations Centre.
David Jones, who is with the city and presented the report, told councillors it would not be a traditional police station.
"The people who will see the benefits of this include Chinatown residents and businesses, but also people who are on the streets who are vulnerable and being preyed on by some of the criminal element," Jones said.
The creation of the centre is one of several actions the city has promised to address a spike in violent crime downtown, in nearby Chinatown and on the transit system.
Edmonton police officers have already increased their presence in problem areas.
In May, Justice Minister Tyler Shandro used his ministerial power to demand a report from the city on what is being done to get crime under control.
Mayor Amarjeet Sohi said during Monday's council meeting that the city has delivered with its plan for the centre and now it is time for the province to step up.
"Edmonton gets the lowest per-capita funding to support ending homelessness compared to seven other cities (in Alberta). I think it's really important that we ask the people whose inaction has caused harm to the community to be stepping up," Sohi said.
"Most of the violence in Chinatown is related to houselessness … and addictions causing a lot of harm to the community and to individuals. We're asking city taxpayers to pick up the pieces or pay for the consequences of lack of investment in health and lack of investment in housing."
Sohi added he gets the sense the province wants to help.
The provincial government did not immediately respond to a request for comment.
The report says the centre will operate seven days a week, 21 hours a day, and could cost up to $18.1 million over the next four years.
The city and Edmonton Police Service could partially support the centre and Jones said there have also been offers from different businesses in Chinatown to provide a building for the hub at no cost.
But council voted in favour of asking the provincial government to determine how it can provide mental health, housing and shelter support.
Sohi said he plans to engage with the province and will report back to council on Aug. 15.
Jones said to get the centre up and running by next summer, the city aims to hire four peace officer sergeants, 16 community peace officers, two community safety liaisons and three firefighters or fire prevention officers.
The report said community members asked for increased security in problem areas and that building a centre in "hot spots" can effectively reduce crime. Research cited in the report has also shown it wont displace violence to other areas.
"Studies have consistently found no noticeable displacement and, in some cases, a diffusion effect, meaning that hot-spot policing reduces crime in the areas adjacent to the hot spots as well."
Dr. Temitope Oriola, a criminology professor at the University of Alberta, said the hub model has been around for at least a decade in Canada and the centre is a good start.
"The real test is to ensure it is not too heavily tilted toward and reliant on policing," he said in a email.
"The approach needs to have law enforcement as one of several critical components with people, community revitalization and customized social service at the epicentre."
Oriola added the centre would be most effective in reducing crime if it also goes hand-in-hand with other initiatives in the city that address addictions issues and homelessness.
"Employment created should also focus on those most directly connected to Chinatown," he said.
This report by The Canadian Press was first published on July 4, 2022.
—
This story was produced with the financial assistance of the Meta and Canadian Press News Fellowship.