Canada's Forestry Sector is World-Class. Here's Proof.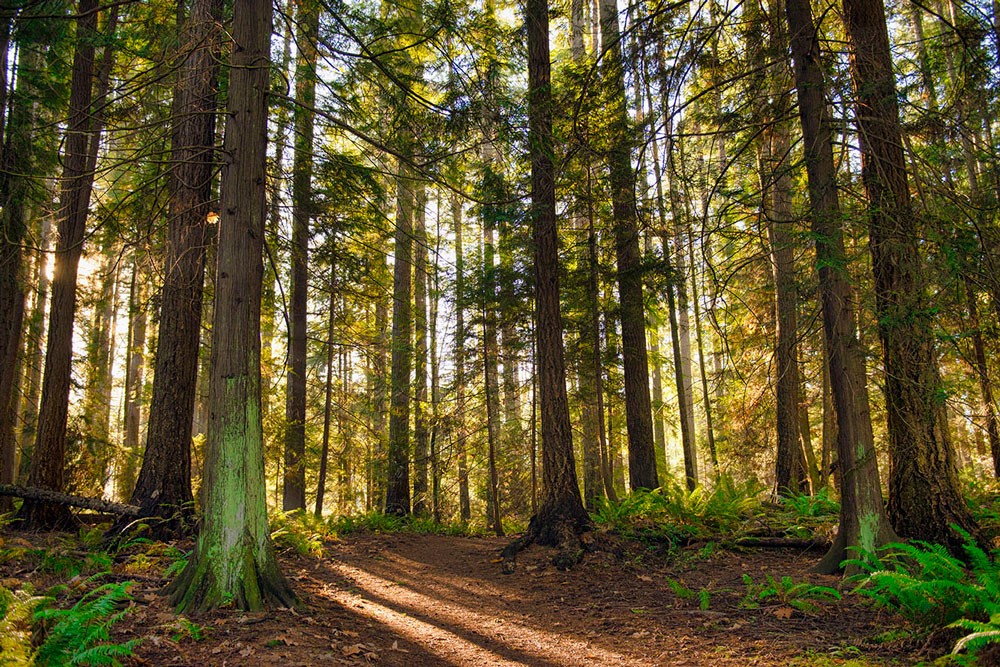 Most Canadians already understand that Canada's forest industry is world-class. Compared to most other nations with the largest forest industries, we go above and beyond the standard call to reduce the environmental impacts associated with harvesting trees.
Home to about a third of the boreal forest found globally, Canada currently has several sustainable initiatives in place to make sure our forested lands regenerate accordingly. Through continued research and development, these initiatives are ever-evolving to further advance Canada's global leadership in sustainable forest management practices.
Here are several facts showing just how Canada's forest sector is world-class, which should be excellent examples for other nations looking to up their game on sustainable forestry practices in the pursuit of a healthier global environment.
12 Facts on Sustainable Forestry Practices in Canada
#1 – Canada has one of the lowest deforestation rates in the world, with just 0.01% of total deforestation in 2018 – much lower than that seen in the Amazon.
#2 – Canada's boreal wetland habitats are well protected. In Ontario and Quebec, for example, at least 50% of the wetland-rich northern boreal regions are protected by the provincial government.
#3 – Canada's forestry sector is investing heavily into reforestation efforts, planting roughly 600 million new trees annually.
#4 – Canada's forestry sector has reduced its greenhouse gas (GHG) emissions substantially; From 2007 to 2017, the industry dropped energy use by 24% and total fossil GHG emissions by 40%.
#5 – Canadian law requires any disturbed forests by industry must be 100% reclaimed.
#6 – Canada's forestry sector has committed to help remove 30 megatonnes of CO2 per year by 2030, a substantial amount that will contribute to improving our country's emissions profile considerably.
#7 – More than 440 million seedlings were planted across Canada in 2018.
#8 – As of 2016, around 200 million of Canada's 348 million hectares of forests had a long-term forest management plan.
#9 – Today, roughly half of Canada's forests are certified to third-party standards of sustainable forest management.
#10 – Canada's boreal forest is largely undisturbed, with 80% of it being relatively untouched and free of industrial disturbance.
#11 – Since 1990, less than 0.5% of Canada's forested lands have been converted to a non-forest land use.
#12 – Canada will be the first nation in the world to launch a satellite that will specifically monitor wildfires – nothing else.
Sources: Natural Resources Canada, Forest Products Association of Canada
Canada is a Leader in Sustainable Forestry – We Should Be Proud!
The evidence is in, and it's clear that Canada is a global leader in sustainable forestry practices. Learn more about why this matters by joining our conversations on Facebook, Twitter, and Instagram today – hope to see you there!
Appeal in Alberta triple murder delayed until Supreme Court weighs other case
CALGARY — Alberta's top court has agreed to hear a sentence appeal of a man convicted of killing three people but a hearing date has been delayed indefinitely. 
Derek Saretzky was found guilty of first-degree murder in the 2015 deaths of Terry Blachette, the man's two-year-old daughter, Hailey Dunbar-Blanchette, and Hanne Meketech.
He was sentenced to life with no chance at parole for 75 years.
His lawyer, Balfour Der, asked the Alberta Court of Appeal for permission to challenge the constitutionality of consecutive parole ineligibility periods.
The Appeal Court says it will hear the appeal, but only after the Supreme Court decides on the case of Alexandre Bissonnette.
Bissonnette killed six people at a Quebec City mosque in 2017 and was sentenced to life without parole for 40 years but it was later changed on appeal to 25 years.
The Quebec Court of Appeal ruled that the cumulative sentencing provision is unconstitutional.
Crown prosecutor Christine Rideout told Alberta's Appeal Court on Tuesday that the province will be appearing as an intervenor in the Bissonnette case at the Supreme Court, as there are cases in the province that have similarities.
But she said Saretzky's sentence appeal should have been sought long ago.
"There's nothing additional that Mr. Saretzky can add to that appeal in terms of original argument or original analysis. He should not have taken nearly three years to have his conviction appeal heard," she told the court.
Saretzky had earlier appealed his three murder convictions then abandoned all but one. 
The Appeal Court heard his appeal in the murder of 69-year-old Meketech but dismissed it.
Court heard Saretzky was "an aspiring serial killer" at the time of the attacks. He had few close friends and possessed numerous books on serial killers and serial killings.
Der said his client still deserves to be heard. 
"The other overarching feature here is fairness to Mr. Saretzky," said Der.
"I honestly have no idea why the constitutional challenge was not made by his counsel to the trial judge."
Justice Peter Martin said it's an unusual case and he and his fellow judges decided to allow the appeal after Bissonnette's case is settled.
"We will allow the application and allow Mr. Saretzky to raise these arguments … however, we will adjourn the matter and entertain the argument once the Supreme Court of Canada has spoken in Bissonnette in the appeal before it now."
This report by The Canadian Press was first published Oct. 26, 2021.
Bill Graveland, The Canadian Press
CP NewsAlert: Albertans who voted want equalization removed from Constitution
EDMONTON — The final results from Alberta's equalization referendum show almost 62 per cent of those who voted want to see the principle of equalization removed from the Constitution.
A second referendum question to keep daylight time year-round failed by a whisker: 50.1 per cent to 49.9 per cent.
The votes were held a week earlier in conjunction with municipal and school board elections across the province.
More coming …
The Canadian Press