Public information and warning: violent offender released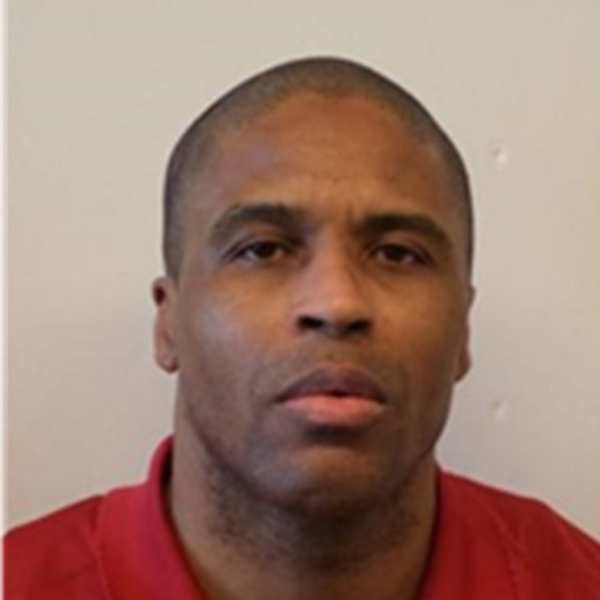 Public information and warning: violent offender released
August 19, 2021
In the interest of public safety, the Edmonton Police Service is issuing the following warning; Christopher Chung is a convicted violent offender, and the Edmonton Police Service has reasonable grounds to believe he will commit another violent offence against someone while in the community.
Chung will be residing in the Edmonton area. The Edmonton Police Service is seeking a court order on Chung and he will be managed by the Behavioural Assessment Unit of the Edmonton Police Service.
Chung's violent offences often result in physical harm to his victims, and he has been known to carry and utilize weapons in the commission of his offences. Chung is quick to anger, which can escalate to violence; this anger and violence can be directed at anyone within the community.
Chung has been placed on a series of court ordered conditions including:
He must live at a residence approved by his Supervisor and must not change that address until he has received written approval from his Supervisor.
He must abide by a curfew of 10 PM to 6 AM daily unless a varied time is approved in writing by his Supervisor.
He must not travel out of the City of Edmonton without written approval of his Supervisor.
He must not be in possession of weapons of any kind, including knives (except in his residence or at a restaurant, for the sole purpose of consuming a meal) bear spray or dog spray, firearms, ammunition, explosive material, or any weapons whether homemade or otherwise.
Anyone with any information about any potential breaches of these conditions by Chung can contact the EPS at 780-423-4567.
The Edmonton Police Service is issuing this information and warning after careful deliberation of all related issues, including privacy concerns, in the belief that it is clearly in the public interest to inform the members of the community.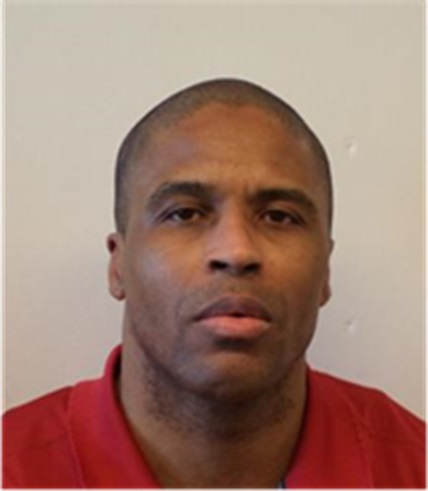 Christopher Chung, 42
Height: 6'0
Weight: 192 lbs
Eyes: Brown
Hair: Black
Members of the public are advised that the intent of this process is to enable citizens to take suitable precautionary measures. Releasing this information is NOT intended to encourage people to engage in any form of vigilante action.
This information is released under the authority of the FOIP Act, RSA 2000, C. F-25.
The information in this release is that which was verifiable prior to the release time indicated. Continued investigation and review could result in additional information or clarification.
Alleged bank robber flees into Edmonton home and takes hostages, police say
EDMONTON — Police in Edmonton say a suspect who fled the scene of a bank robbery entered a home and is holding hostages.
A police tactical team remains outside the home on the city's north side this evening.
Police are asking people to stay away from the area.
They say in a news release that the bank robbery happened several blocks away and that the suspect went into a home they say was "not associated to him."
Police say he remains inside the home with an "unconfirmed number of hostages."
The news release adds that police would provide more information later this evening.
This report by The Canadian Press was first published Monday, Nov. 29, 2021.
The Canadian Press
Two Million Dollar Drug Bust in Edmonton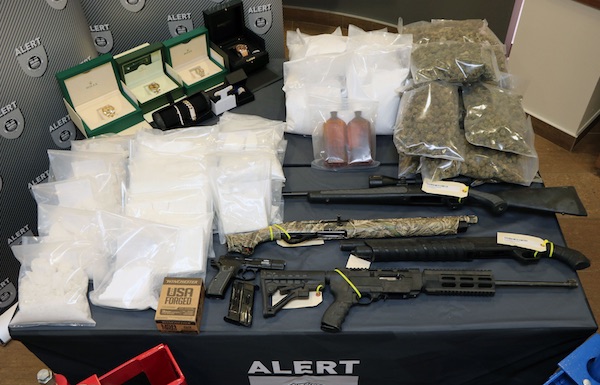 News Release from ALERT (Alberta Law Enforcement Response Team)
Project Elk concludes with eight arrests, millions in drugs and assets seized
A two-year cross-Canada drug trafficking investigation has concluded with eight Edmonton suspects facing charges. ALERT seized roughly $2 million in drugs, cash, and proceeds of crime.
Project Elk was a lengthy investigation into an Edmonton-based drug trafficking network that was involved in drug importation. Eight suspects were arrested and charged in October 2021 with offences ranging from drug and firearms related, to conspiracy to commit an indictable offence, to commission of an offence for a criminal organization.
The suspects are scheduled to make their initial court appearances on November 25, 2021.
"Project Elk will prove to be significant disruption to drug markets in Edmonton and other communities in northern Alberta. The negative impacts of drug trafficking are multi-faceted and connect back to societal harms such as gang-related violence, theft, property crimes, and healthcare implications," said Inspector Kevin Berge, ALERT Edmonton.
ALERT Edmonton's organized crime team spearheaded the investigation in November 2019, and Project Elk also involved the assistance of the Edmonton Police Service, and specialized RCMP units from Alberta, Saskatchewan, and Ontario.
In August 2020, ALERT intercepted a six-kilogram cocaine shipment that originated in Toronto. The seizure precipitated a series of search warrant executions in which six homes in the Edmonton were searched and one home in Strathcona County.
Project Elk resulted in the seizure of:
Five firearms;
10 kilograms of cocaine;
17 kilograms of a cocaine buffing agent;
4.7 kilograms of meth;
2.9 kilograms of cannabis; and
$135,000 cash.
In addition, ALERT seized roughly $200,000 in offence related property, including three vehicles, jewelry, diamond rings, and Rolex watches.
"The drug trade doesn't pay in the end. If you're not shot, you're ending up in jail, and you're only hurting the people around you. It's not the glamourous lifestyle that is fictionalized for the sake of TV and movies," said Berge.
A total of 35 criminal charges have been laid against:
Tyshawn Walters, 29-year-old man from Edmonton;
Kashane Walters, 34-year-old man from Edmonton;
Kariyawasam Kariyawasam, 39-year-old man from Edmonton;
Tyree Malcolm, 28-year-old man from Edmonton;
Levi Collinge, a 39-year-old man from Edmonton;
Boris Derpich, 43-year-old man from Edmonton;
Stacey Sharpe, 35-year-old woman from Edmonton; and
Trevor Bellows, 31-year-old man from Edmonton.
Members of the public who suspect drug or gang activity in their community can call local police, or contact Crime Stoppers at 1-800-222-TIPS (8477). Crime Stoppers is always anonymous.
ALERT was established and is funded by the Alberta Government and is a compilation of the province's most sophisticated law enforcement resources committed to tackling serious and organized crime.