NDP says covid restrictions should apply to all regions of Alberta equally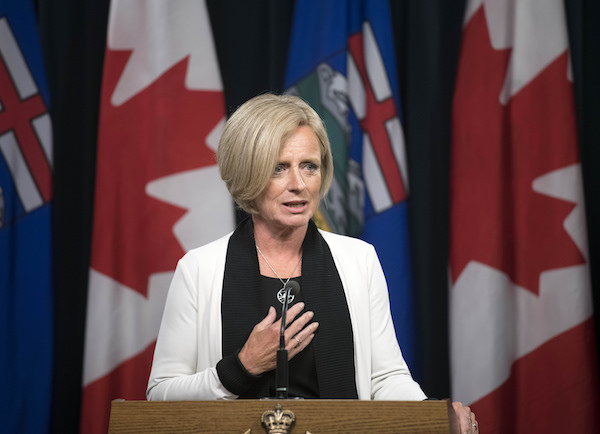 News Release from the Alberta NDP
KENNEY'S COVID RESTRICTIONS MUST APPLY TO ALL ALBERTANS AND BE EFFECTIVELY ENFORCED
Alberta's NDP is calling for the Premier to apply COVID-19 public health orders consistently and bring in effective enforcement. The Official Opposition also continues to call for support for families of students forced to learn at home, struggling small businesses and workers forced to work sick without paid sick leave.
"I wanted to hear a clear commitment from the Premier that he would consistently and effectively enforce the law," said NDP Leader Rachel Notley. "Instead, we have politically motivated exceptions and toothless enforcement."
Notley noted that a majority of the areas exempt from public health orders are represented by UCP MLAs who have undermined public health orders.
Today, Solicitor General Kaycee Madu denied that his department told police to hold back on enforcement, despite his senior law enforcement official telling a legislature committee exactly that on April 6.
"He refused to come clean about enforcement. We heard yesterday from the Chief of Police in Calgary that their partners at the province told police not to issue many tickets," said Notley. "Today we heard nothing from the Solicitor General that would dispel these directions."
Jason Kenney also made no mention of any new support for small businesses. Personal and wellness services, health, social and professional services are due to close on Sunday, May 9, along with patio dining at restaurants and bars. All school grades are to move to online learning on Friday, May 7.
"As the Premier fails to do all that is necessary today to get COVID-19 under control, Albertans are left paying the price after enduring more than a year on Jason Kenney's rollercoaster of confusing and contradictory restrictions," Notley added. "They need support, but once again, Jason Kenney announced restrictions without any of the necessary support."
"Families and businesses across Alberta are scrambling today to respond to the confusing array of public health measures announced last night," Notley said. "Working parents are trying to figure out how to keep kids at home safely for two weeks or more. Small business owners are asking themselves if they can survive yet another closure of three weeks or more."
UCP backbencher fined $15K by Elections Alberta for funding violations
EDMONTON — A United Conservative backbencher has been fined $15,000 by Elections Alberta for a variety of offences including filing false financial statements.
Devinder Toor, the legislature member for Calgary Falconridge, was penalized for fundraising and spending infractions both as a candidate for the party nomination and well as in the 2019 election.
The 10 violations also include exceeding expense limits and accepting a prohibited contribution from a numbered company of which Toor had been a director.
Toor, a first-time MLA, won the constituency seat by just 91 votes over the rival NDP.
The NDP,  in a news release, called on Toor to resign, saying the infractions display a conscious effort to circumvent the rules and call into question his integrity and fitness for public office.
Toor could not be immediately reached for comment. 
This report by The Canadian Press was first published July 28, 2021.
The Canadian Press
CP Rail reports record second quarter revenues of $2.05 billion
CALGARY — Canadian Pacific Railway Ltd. reported record second quarter revenues of $2.05 billion Wednesday.
The Calgary-based railway reported earnings of $1.25 billion for the three months ended June 30, up from $635 million in the same period last year. CP Rail's adjusted earnings per share were $1.03, a 27 per cent increase from $0.81 last year and a second quarter record.
The company also declared a quarterly dividend of $0.19 per share, payable in October.
The company's operating ratio, a key measure of railroad efficiency where a smaller number is better, increased by 301 basis points to 60.1 per cent from 57.0 per cent. Included in that metric are $308 million in expenses related to CP's efforts to acquire Kansas City Southern.
In May, KCS formally backed a merger offer from CP rival, Montreal-based Canadian National Railway Co. KCS paid a US$700-million termination fee for backing away from its previous agreement to be purchased by CP.
CP says it is continuing its application process to acquire KCS, in case the CN deal is terminated or CN cannot otherwise acquire KCS.
This report by The Canadian Press was first published July 28, 2021.
Companies in this story: (TSX:CP)
The Canadian Press
Note to readers: This is a corrected story. An earlier version incorrectly referenced the termination fee KCS paid to CP.