NDP says covid restrictions should apply to all regions of Alberta equally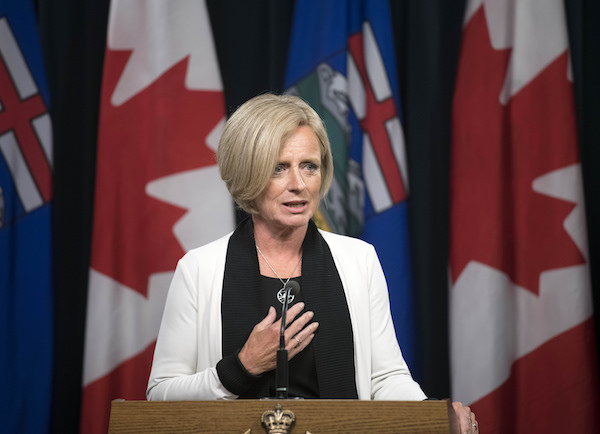 News Release from the Alberta NDP
KENNEY'S COVID RESTRICTIONS MUST APPLY TO ALL ALBERTANS AND BE EFFECTIVELY ENFORCED
Alberta's NDP is calling for the Premier to apply COVID-19 public health orders consistently and bring in effective enforcement. The Official Opposition also continues to call for support for families of students forced to learn at home, struggling small businesses and workers forced to work sick without paid sick leave.
"I wanted to hear a clear commitment from the Premier that he would consistently and effectively enforce the law," said NDP Leader Rachel Notley. "Instead, we have politically motivated exceptions and toothless enforcement."
Notley noted that a majority of the areas exempt from public health orders are represented by UCP MLAs who have undermined public health orders.
Today, Solicitor General Kaycee Madu denied that his department told police to hold back on enforcement, despite his senior law enforcement official telling a legislature committee exactly that on April 6.
"He refused to come clean about enforcement. We heard yesterday from the Chief of Police in Calgary that their partners at the province told police not to issue many tickets," said Notley. "Today we heard nothing from the Solicitor General that would dispel these directions."
Jason Kenney also made no mention of any new support for small businesses. Personal and wellness services, health, social and professional services are due to close on Sunday, May 9, along with patio dining at restaurants and bars. All school grades are to move to online learning on Friday, May 7.
"As the Premier fails to do all that is necessary today to get COVID-19 under control, Albertans are left paying the price after enduring more than a year on Jason Kenney's rollercoaster of confusing and contradictory restrictions," Notley added. "They need support, but once again, Jason Kenney announced restrictions without any of the necessary support."
"Families and businesses across Alberta are scrambling today to respond to the confusing array of public health measures announced last night," Notley said. "Working parents are trying to figure out how to keep kids at home safely for two weeks or more. Small business owners are asking themselves if they can survive yet another closure of three weeks or more."
Telus Corp. marks opening of Telus Sky in downtown Calgary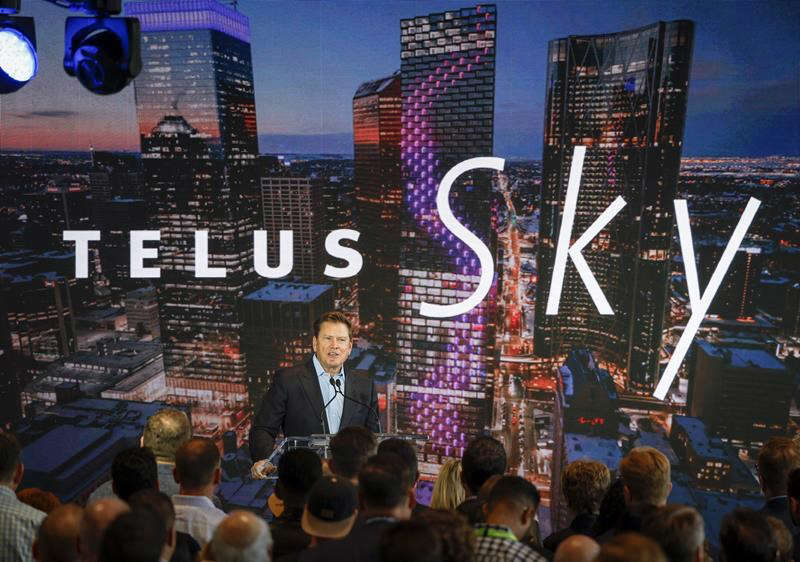 CALGARY — Telus Corp. marked the opening of its new 60-storey Calgary headquarters on Wednesday.
The new $400-million skyscraper, Telus Sky, has been in development for nine years and is now the third-tallest building in downtown Calgary. It features 750,000 square feet of office and retail space as well as 326 rental homes.
The building's eye-catching design, by architects Bjarke Ingels Group (BIG) and Dialog, along with developer partner Westbank and Allied, starts with a rectangular floorplate and then gradually twists as it rises.
Integrated into the facade of Telus Sky is Canada's largest public art display. "Northern Lights" by Canadian author and artist, Douglas Coupland, creates a light show across the building's exterior.
Telus Sky will be home to more than 1,600 Telus employees. It joins TELUS Garden in Vancouver, TELUS Harbour Toronto, TELUS House Ottawa, and Place TELUS Québec as one of the company's LEED (Leadership in Energy and Environmental Design) Platinum-certified buildings.
Among the building's environmental features is a storm water management system that recycles rainwater for use in washroom toilets, reducing the building's municipal water demand by 70 per cent.
This report by The Canadian Press was first published July 6, 2022.
Companies in this story: (TSX:T)
Amanda Stephenson, The Canadian Press
First set of tickets for Pope's mass in Edmonton booked within minutes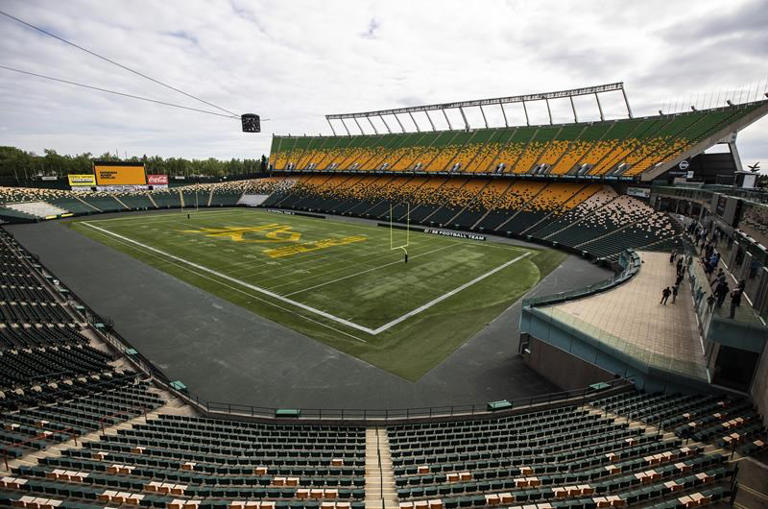 EDMONTON — Thousands of tickets for the Pope's open-air mass at Edmonton's Commonwealth Stadium were all booked about 15 minutes after they were made available to the public for free.
The July 26 mass with Pope Francis is part of his six-day Canadian tour, which also includes stops in Quebec City and Iqaluit.
Neil McCarthy, a spokesperson for the papal visit, says organizers were hopeful the first block of 16,000 tickets would be booked immediately because the impact of the event cannot be underestimated.
A total of 65,000 people can attend the mass at the football stadium.
McCarthy says if people haven't been able to book a seat, they can do so on two other days later this month, when the remaining blocks of free tickets will be made available.
Organizers divided the booking process for the mass over three days, because they say it is easier to manage and want to prioritize some Indigenous people who want to attend.
"We've got seating allocations for Indigenous participation, whether it's residential school survivors, elders, knowledge keepers or those who are supporting them," McCarthy said Wednesday.
"Today was a very, very positive start to the day. People really want to be with him."
The Pope is to arrive in Edmonton on July 24. The next day, he is to meet survivors and visit the site of the former Ermineskin Residential School in Maskwacis, about 80 km south of Edmonton.
He is scheduled to arrive in Quebec City on July 27 and stop in Iqaluit on July 29.
The Pope's visit comes after he apologized in April to Indigenous delegates at the Vatican for the Roman Catholic Church's role in Canada's residential schools and the intergenerational trauma it caused.
This report by The Canadian Press was first published July 6, 2022.
The Canadian Press