Ivermectin studies show astounding success – "It's almost as if information has been deliberately suppressed throughout the pandemic"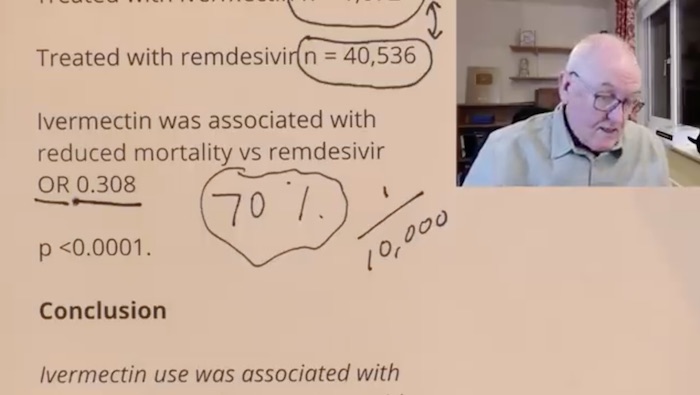 In the last 2 years perhaps no health research presenter has been as prolific as Britain's John Campbell. While much of the world has been getting caught up on the estimated data from models showing what might happen in the covid pandemic, Campbell has been analyzing only the data. His youtube page has picked up well over 2 million followers from around the world who wish to see the facts as he presents them.
In this astounding video Campbell looks at some of the largest and most credible data driven studies of ivermectin use against Covid. He concludes that the dismissal of ivermectin as a treatment for covid will go down as one of the greatest scandals of our time. This presentation has already been seen nearly a million times.
Notes from presentation
Treatment with Ivermectin Is Associated with Decreased Mortality in COVID-19 Patients: Analysis of a National Federated Database
https://bnf.nice.org.uk/medicinal-for…
https://list.essentialmeds.org
https://www.sciencedirect.com/science…
https://www.sciencedirect.com/science…
https://www.sciencedirect.com/journal…
Purpose To evaluate the difference in mortality, Patients treated with ivermectin Patients treated with remdesivir 44 healthcare organizations and 68 million patients from US, January 1, 2020 and July 11, 2021
Result 41,608 patients who had COVID-19 Treated with ivermectin n = 1,072 Treated with remdesivir n = 40,536
Ivermectin was associated with reduced mortality vs remdesivir OR 0.308 p less than 0.0001.
Conclusion Ivermectin use was associated with decreased mortality in patients with COVID-19 compared to remdesivir.
Ivermectin Prophylaxis Used for COVID-19: A Citywide, Prospective, Observational Study of 223,128
Subjects Using Propensity Score Matching (Brazil) https://www.cureus.com/articles/82162…
Prospective, July 2020 and December 2020 Inviting the entire population of Itajaí to a medical visit to enroll in the program, ivermectin was offered as an optional treatment to be taken for two consecutive days every 15 days at a dose of 0.2 mg/kg/day. Study analysis consisted of comparing ivermectin users with non-users using cohorts
Results 223,128 citizens of Itajaí considered 159,561 included in the analysis 113,845 (71.3%) regular ivermectin users 45,716 (23.3%) non-users
Of these 4,311 ivermectin users were infected, (3.7% infection rate) 3,034 non-users (6.6% infection rate)
A 44% reduction in COVID-19 infection rate Risk ratio (RR), 0.56
The regular use of ivermectin led to a 68% reduction in COVID-19 mortality Deaths 25 (0.8%) deaths in the ivermectin group 79 (2.6%) among ivermectin non-users RR, 0.32 p less than 0.0001
When adjusted for residual variables, reduction in mortality rate was 70%
Conclusion In this large study, regular use of ivermectin as a prophylactic agent was associated with significantly reduced COVID-19 infection, hospitalization, and mortality rates.
From Cafe Owner to Political Activist at the heart of the Alberta Prosperity Project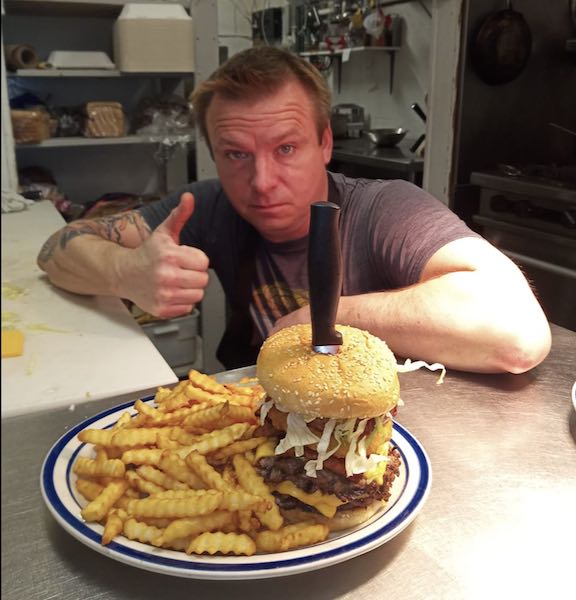 The COVID pandemic has turned Central Alberta Cafe Owner Chris Scott into nothing short of a lightning rod.
Many business owners grumbled and suffered through a couple years of mayhem due to wave after wave of COVID and the various restrictions affecting day to day operations. Where most business owners zigged, Scott, as they say… zagged.
Chances are you know something about his story as he's been in the news and seemingly on a never ending speaking tour ever since this all started.
You likely won't be surprised to know Chis Scott is still operating his cafe, still facing court charges, and heavily involved in trying to influence Alberta politicians.
No matter what side of this discussion you fall on, no matter what you think of the business owners, doctors, and religious leaders who stood in defiance of covid restrictions, this conversation will help you understand where those who have emerged as leaders of those who stood up to the health restrictions are putting their attention in the summer of 2022.
If you're interesting in learning more about the Alberta Prosperity Project.
If you're interested in WS Full Steam Ahead
CDC Quietly Ends Differentiation on Covid Vaccination Status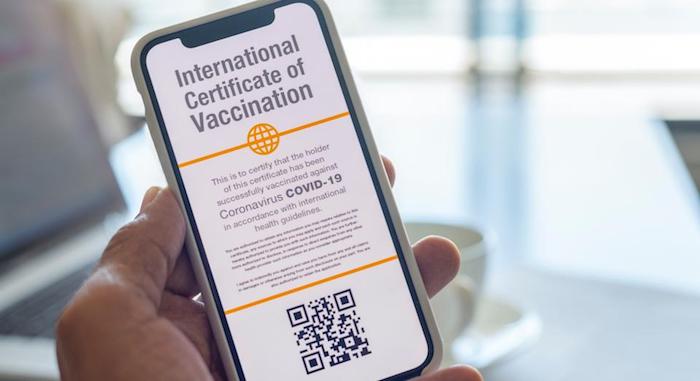 Thursday, the US Centers for Disease Control and Prevention (CDC) quietly ended its policy of differentiating within COVID-19 prevention guidance between those who have received Covid vaccines and those who have not.
CDC's COVID-19 prevention recommendations no longer differentiate based on a person's vaccination status because breakthrough infections occur, though they are generally mild, and persons who have had COVID-19 but are not vaccinated have some degree of protection against severe illness from their previous infection.
As explained by the CDC's Greta Massetti, lead author of the new guidance:
Both prior infection and vaccination confer some protection against severe illness, and so it really makes the most sense to not differentiate with our guidance or our recommendations based on vaccination status at this time.
Someone might want to tell the millions of workers who lost their jobs, the millions of students who received injections out of anticipation for school mandates, and the millions of law-abiding citizens who have been, and often continue to be, excluded from everyday life activities and basic medical care due to their unwillingness to show proof that they received an mRNA shot they neither wanted nor needed, a differentiation that the CDC now admits does not make sense. All cool, I'm sure.