Half Capacity Crowds for World Junior Tournament – Alberta to restrict large gatherings to slow Omicron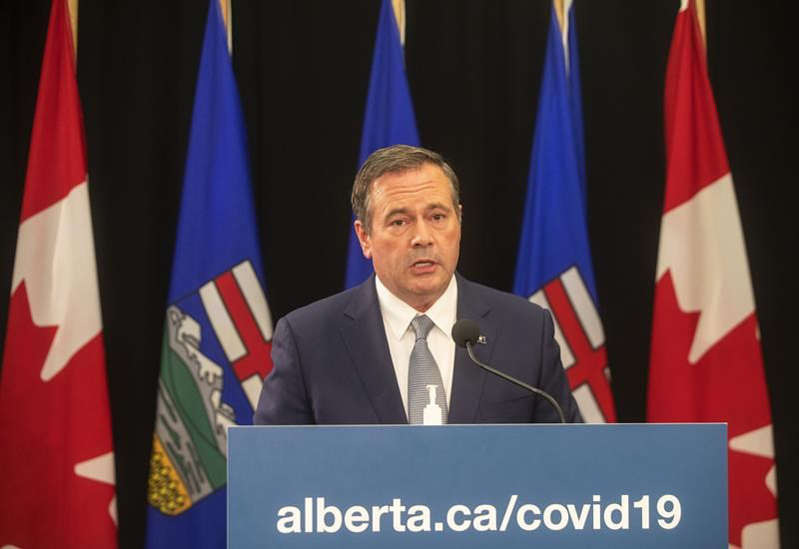 More boosters, tests and measures to fight Omicron
Alberta's government is taking further steps to strengthen vaccine protection and testing while bringing in new public health measures to reduce contact between Albertans as Omicron cases continue to grow.
All Albertans aged 18 and older can now book a booster shot, as long as at least five months have passed since their second dose, and Alberta has authorized the purchase of 10 million rapid tests.
New measures that will take effect on Dec. 24 will focus on avoiding super-spreader events by decreasing contacts in large capacity venues and limiting unrestricted activities where there is a high risk of transmission.
Albertans are also being asked to reduce their social contacts by 50 per cent during the holiday season.
New public health measures
The new mandatory measures taking effect at 12:01 a.m. on Dec. 24 are:
For venues in the Restrictions Exemption Program – 50 per cent capacity limit at venues that seat more than 1,000 people. For venues with capacity of between 500 and 1,000 occupants, 500 is the limit.
No food or drink consumption in seated audience settings or during intermissions in the above-mentioned venues.
There is no impact on venues under 500.
Maximum table capacity of 10 people in restaurants, pubs and bars. No mingling between tables.
No interactive activities at restaurants, pubs and bars (e.g., dancing, darts and billiards).
Restaurants, pubs and bars must stop liquor service at 11 p.m., and close at 12:30 a.m.
Restrictions continue for both indoor and outdoor social gatherings, weddings, funerals, places of worship and businesses. Albertans should also refrain from workplace social gatherings.
Masking remains mandatory in all indoor public spaces, including in facilities participating in the Restrictions Exemption Program. Masks should fit well and be of high quality. Albertans with risk factors for severe outcomes should wear medical masks in settings with those outside of their household.
COVID-19 boosters
All Albertans aged 18 and older who received their second COVID-19 vaccine at least five months ago can now book a third dose.
Albertans are encouraged to take the first mRNA vaccine available to them for a third dose. Both the Pfizer and Moderna vaccines offer a high level of protection against COVID-19, particularly against severe outcomes.
Pfizer will be offered to Albertans 18 to 29 years of age for booster purposes as a cautionary measure. While there is an increased risk of myocarditis in younger Albertans, especially in males, from Moderna, individuals are much more likely to experience myocarditis from COVID-19 infection than the vaccine.
All Albertans aged 18 and older can book appointments for third doses online with participating pharmacies or AHS by using the Alberta vaccine booking system or by calling AHS at 811.
At-home rapid test kits
In addition to ongoing orders for rapid tests from the Government of Canada, Alberta's government will directly purchase up to 10 million rapid tests for anticipated delivery in January, allowing Albertans to secure immediate supplies.
More than 2.5 million rapid tests, or 500,000 rapid test kits, have already been made available to Albertans in the broad rollout that began on Dec 17. Additional supplies have been received from the federal government and are being shipped to participating AHS and pharmacy locations. If you have not already picked up your kit, visit alberta.ca/CovidRapidTests to find the location nearest you with available stock, as many locations still have supplies available.
"While these new measures will hopefully lower the risk at large events, our small everyday actions can have a big impact. This is why I appeal to all Albertans to reduce their number of contacts by half over the coming weeks, follow the guidelines already in place, and get the vaccine booster as soon as they are eligible. It's the single most important thing anybody can do right now to protect themselves from Omicron."
"These new measures, along with more boosters and rapid test availability, will help slow the spread of COVID-19. These efforts are critical as work continues to prepare our health-care system for potential challenges from the Omicron variant. I know Albertans are tired of the pandemic, but we need to take what we have learned from previous waves and urgently apply it to our current situation."
"Now more than ever, it is important for Albertans to follow public health measures and consider how their actions may affect others. While we are still learning about Omicron, we do know that it is highly transmissible – cases are currently doubling in a matter of days. Reducing contacts will not only slow the spread of Omicron, but it can help us gain valuable time to prepare for what is to come."
Saskatchewan ranchers call for investigation into retail meat pricing
REGINA — A group of Canadian ranchers is calling for an investigation into meat pricing.
The Saskatchewan Stock Growers Association says it's asking the provincial and federal governments to look into what it calls an "imbalance" between the price ranchers receive for the cattle and the price consumers pay at the meat counter.
The group says many ranchers and feedlots are operating at a loss this year. Grass is still scarce on the Prairies due to last summer's drought, and the cost of feed grain and fuel has skyrocketed since last year.
But packers and retailers are reporting strong profits this year. The Stock Growers say they believe slaughterhouses may be intentionally running fewer shifts to in order to keep wholesale beef prices high and allow fed cattle supplies to build up in the countryside.
In the U.S., the Biden administration has already expressed concerns about rising meat prices and vowed to implement policies aimed at increasing competition in the meat-packing sector.
According to Statistics Canada, the retail price of beef is up 11.2 per cent year-over-year.
This report by The Canadian Press was first published July 5, 2022.
The Canadian Press
First test production of plastic a milestone for Heartland Petrochemical Complex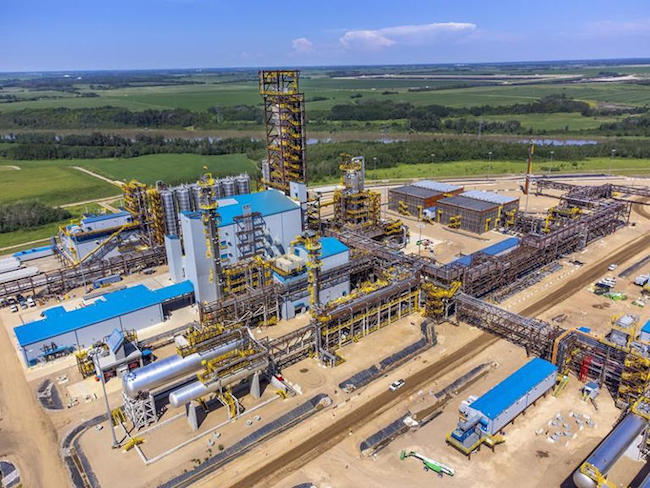 CALGARY — The $4.3-billion Heartland Petrochemical Complex, which has been under construction northeast of Edmonton since 2018, has produced its first plastic pellets.
Owner and operator Inter Pipeline Ltd. said Tuesday the newly commissioned facility has been producing test pellets steadily since late June, an important milestone en route to the expected start of full commercial operation sometime this fall.
The Heartland Petrochemical Complex will convert Alberta propane into 525,000 tonnes per year of polypropylene beads, an easily transported form of plastic that is used in the manufacturing of a wide range of finished products.
Steven Noble, spokesman for Calgary-based Inter Pipeline, said the facility will be the first integrated propane dehydrogenation and polypropylene production facility in North America. He said approximately 70 per cent of Heartland's total production capacity has been already contracted out to long-term customers.
"Through the duration of the project's construction, we've seen demand for polypropylene increase significantly … including at one point hitting an all-time record (market price)," Noble said in an interview. "The demand that we initially forecast certainly hasn't gone away."
The Heartland facility is being built with the support of a $408-million grant from Alberta's provincial government. The cash grant, part of an incentive program aimed at growing the province's petrochemicals sector, is to be paid to Inter Pipeline in equal instalments over three years once the complex is operational.
Noble said by creating a new market for propane, the Heartland facility is an example of how natural resource development in Alberta is diversifying.
"The fact that we're now looking at our raw resources in a different way, and figuring out different ways to get value out of them and create other refined products right here at home … is really the part of the story that everyone here is excited about," he said.
The Heartland Petrochemical Complex is expected to employ 300 people once fully operational.
The polypropylene produced at the facility will be branded as Heartland Polymers.
This report by The Canadian Press was first published July 5, 2022.
Amanda Stephenson, The Canadian Press