Exit Stage Right: Bordering On A Change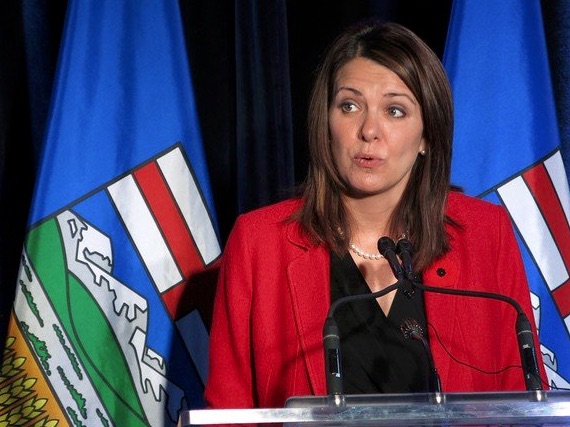 !!Sign up today for Not The Public Broadcaster newsletters. Hot takes and cool slants on sports and current affairs. Have the latest columns delivered to your mail box. Tell your friends to join, too. Always provocative, always independent. https://share.hsforms.com/16edbhhC3TTKg6jAaRyP7rActsj5 !!
"There's something happening here. What it is ain't exactly clear." Buffalo Springfield
In a delightful irony the hippy ode to 1960s Richard Nixon tyrant-obsession is now applicable to 2020s Woke oppression. While the Left still reminisces about its rebellious past it has in fact morphed into the Establishment Party. The smugness of the new symmetry was summed up in Montreal by F1 driver Sebastian Vettel, whose team is sponsored by Saudi Aramco (the world's largest petroleum producer) criticizing Alberta's energy industry for sins against Gaia.
Short of a miracle, nothing will penetrate this orb of virtue. These onetime radicals have closed the information loop; nothing is getting in now. The View's self-image as truth speakers for the power grid is locked in for life, contrary information be damned.
Meanwhile the former party of Wall Steet/ Bay Street is now churning with revolutionary foment about sovereignty and secession. While pundits will say that this right-wing pushback has happened in the past— see: Social Credit Party/ Reform Party— there is a dark commitment contained in the current crisis.
The elites of Ottawa and DC saw Donald Trump as a rogue Gilgamesh bent on conquering gullible conservatives, but he was instead a messenger from the middle class to the elites that they have failed the people who don't fly private jets. Instead of heeding the warning the Left condemned Trump, believing his demise would spell the end of the rebellion.
Fat chance. Faster than you can say Ron DeSantis, governments in affected regions are setting out the terms of their continued cooperation with the elites. While Elon Musk points Twitter away from its advocacy role as establishment censors, grassroots movements are staking out a challenge.
In Alberta, where Jason Kenney's half-hearted attempts to articulate the province's resentment at having its energy industry sacrificed to foreign grad students and Marxists, a potential successor is being blunt on where she's going. Enter former Wildrose leader Danielle Smith, now running for the United Conservative Party leadership. "On Day One, I'm introducing the Alberta Sovereignty Act, authorizing our provincial government to refuse to enforce any federal law or policy that attacks Alberta's interest or our provincial rights."
Smith sees Quebec's rejection of federal rights & freedoms and British Columbia's lax enforcement of cannabis laws prior to legalization as a pathway in which Alberta could opt to dodge federal law. "It seems to me we've established a precedent that laws that do not work in a particular jurisdiction, that the province has the latitude to either seek an exemption or say it won't apply," Smith said. She pointed to Quebec's Bill 96, which insists on French supremacy in the province, as examples for Alberta to follow.
Jesse Kline in the National Post (a sovereignty sceptic) outlined the issues: "Alberta's grievances are very real. Our electoral system gives more weight to voters in Quebec and Atlantic Canada than in the West. The Senate, which is supposed to be regionally represented, affords twice as many seats to Ontario and Quebec as all the western provinces combined.
"The equalization system is full of baked-in inequalities that put Alberta at a disadvantage. And if Alberta's oil and gas industry isn't being attacked by the openly hostile Liberal government in Ottawa, it's being stymied by the other provinces."
Legal scholars were quick to dampen enthusiasm for the proposal. "The idea is frankly so absurd and untenable I'm not even sure it would create a crisis, because it would be laughed out of court too quickly for a crisis to develop," says Emmett Macfarlane, a constitutional law expert at the University of Waterloo.
The usual media suspects, too, are tut-tutting the notion. They repeat the hoary clichés from Meech Lake days about "a peaceful, prosperous and democratic country that has withstood the test of time."
In this gauzy nostalgia there seems to be little realization at the heart of federal power in Ottawa that they're losing the country. That, maybe, siding with the guy who calls fellow citizens fascists, Nazis, anti-science and worse—then goes and hides in a bunker while you get honked at— is not a legal problem but a moral one.
How far would Trudeau's federal government be willing to go in punishing elected officials in Alberta and perhaps Saskatchewan who defy them? Having the law on your side is one thing. Enforcing it is another. Waging economic war against the West on behalf of Ontario only perpetuates the grievances of the West and splits the nation further. Sovereignty author Barry Cooper did the math. "Indeed, that is the whole point. The Canadian Constitution has never worked in favour of Albertans, so it needs to be changed."
Meanwhile, Texas Republicans, smarting over the porous border with Mexico and their own GOP senators voting to erode the Second Amendment are drawing their own line in in the dust. In a recent document, the state GOP called for a referendum on secession in 2023. The referendum will determine if Texas should "reassert its status as an independent nation."
"The legality of seceding is problematic," Eric McDaniel, associate professor of government at the University of Texas at Austin, told The Texas Tribune in 2016. "The Civil War played a very big role in establishing the power of the federal government and cementing that the federal government has the final say in these issues."
But halting the erosion of state sovereignty might be too late. A series of recent referenda have revealed that nine Oregon counties have voted to join Idaho, with another three to vote in November. Those counties— which make up 64 percent of Oregon's land mass— are fed up with Oregon's Uber-left government based on the coast and seek to join the more conservative Idaho.
This comes in concert with a wholesale exodus of people and businesses from high-tax blue states such as New York, Illinois and California to red states with lower taxes, less crime and fewer regulations. In Canada, urban Boomers are fleeing the major metro regions for rural Ontario or the Maritimes, convinced that the urban crime, soaring taxes and a crumbling infrastructure delivered by today's elites has seen its day.
As Buffalo Springfield said, " It starts when you're always afraid. Step out of line, the man come and take you away."
Bruce Dowbiggin @dowbboy is the editor of Not The Public Broadcaster (http://www.notthepublicbroadcaster.com). The best-selling author was nominated for the BBN Business Book award of 2020 for Personal Account with Tony Comper. A two-time winner of the Gemini Award as Canada's top television sports broadcaster, he's also a regular contributor to Sirius XM Canada Talks Ch. 167. His new book with his son Evan Inexact Science: The Six Most Compelling Draft Years In NHL History is now available on http://brucedowbigginbooks.ca/book-personalaccount.aspx
CTV: Thanks For Everything, Lisa. Not Really. Just Leave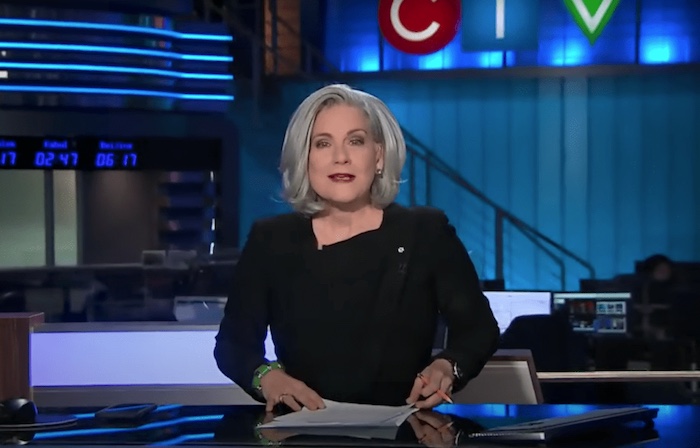 Sign up today for Not The Public Broadcaster newsletters. Hot takes/ cool slants on sports and current affairs. Have the latest columns delivered to your mail box. Tell your friends to join, too. Always provocative, always independent.
In 2015, actress Amy Schumer did a skit that lampooned women aging in Hollywood. In it Schumer comes upon Julia Louis-Dreyfus, Patricia Arquette and Tina Fey having a picnic in the woods. Schumer discovers that they're celebrating Louis-Deyfus' last day as a "f-able" actress in Hollywood.
It's that momentous occasion when Hollywood decides "you're not believably f–kable anymore," explains Louis-Dreyfus. "You know how Sally Field was Tom Hanks' love interest in Punchline, and then, like 20 minutes later, she was his mom in Forrest Gump?" Fey says. Signs of being "un-f-able" any longer are arriving on-set to find that your wardrobe is just a bunch of long sweaters. Or — the clincher — auditioning for Mrs. Claus.
Lisa LaFlamme knows that feeling. She got the long sweaters six weeks ago. The award-winning 58-year-old went from the top news reader at CTV News to "the woman who preceded Omar Sachedina" in about 20 minutes. Worse, the CTV heavy thinkers informed her to keep it under her hat for about six weeks.
No Lloyd Robertson adios. No Craig Oliver long goodbye. Just, don't let the studio door hit you on the way out. Nice. As double standards go this was a brutal.
Rumours abound as to why the CTV News chiefs and their Bell bosses made the move against the highly rated bingo caller. Likely they looked at demographics. Saw Lisa was boffo with Boomers, but Gen X and Millennials didn't know her from Sally Field. Then she let her hair go grey. Worse, she was an unrepentantly white birthing person.
Bell is headed more in the direction of black TSN sportscaster Kayla Grey, who turns to social media to confess she's "fearful" reporting stories about this week's World Men's Junior Hockey Championships. Kayla's worried doing her job objectively will bring her scorn . "I feel icky and gross," she laments, her heart breaking with each "he shoots, he scores" she's forced to utter. You can't make this stuff up.
So hellllo, Omar. Who may not be well known beyond family and friends, but at least he's not white, icky or gross. And so CTV went ESG to fix a problem they don't have. The Globe & Mail reported that "CTV National News ratings have fallen slightly this year on a month-over-month basis, from numbers consistently over one million viewers from January through March, to average minute audiences above 900,000 throughout April, and above 800,000 from May through early August." But they crush CBC.
Cruel firings are not unknown in broadcasting. Anyone in the business long enough has a horror story about a frog-march with the box of possessions at 9:30 A.M.— escorted by security. It was just thought that someone with LaFlamme's pedigree would at least get a consolation prize and a lunch. Guess not.
It was also believed that, being a good liberal woman, LaFlamme had also built up enough Woke credits to avoid the Paths of Glory ending. But as we wrote after the death of Ruth Bader Ginsburg in September of 2020, white liberal women are discovering that all their loyalty to Justin Trudeau and Hillary Clinton has only bought them a bitter cup of regret and dissatisfaction.
"How did this dissatisfaction occur? The second wave of feminists made common cause with the diversity left-wing, meaning victimhood first, last and always. So the movement went from the joys of bra-burning, sexual freedom and a hedonistic script to the tedious chore of finding oppression in every corner of their personal and professional lives. (See: Anita Hill)
They found disappointment in men's cavalier response to their new sexual liberation— epitomized by Donald Trump's "grab them by the pussy" and Bill Clinton's libertine hooks-ups. Available women found themselves disposable women in the free-for-all of sexual freedom. In changing the standard sexual permission from No to Yes, it told men that a woman now had to explain why she was not obliging when sex was in the offing.
Free abortion meant no lingering responsibility for men. If you believe Christine Blasey Ford, it left women broken 30 years later. As Erica Jong defined it— the zipless fuck.
Author Heather Mac Donald describes in her book The Diversity Delusion how women have now, in response, retreated from the hedonistic Sex In The City of the 1970s and 80s to Victorian standards for ceding sexual permission to men. "Liberated" feminists are now assigning men all the responsibility— and hence blame— for any sexual encounters gone wrong. "So get drunk, spend the night with a stranger, have a relationship end badly— none of it is the fault of the "modern" woman.," writes Mac Donald.
That abdication of women's responsibility, says author Camille Paglia, extends to the politics of the office. "What troubles me about the 'hostile workplace' category of sexual harassment policy is that women are being returned to their former status of delicate flowers who must be protected from assault by male lechers." writes Paglia. "Women infantilize themselves when they cede responsibility for sexual encounters to men or after-the-fact grievance committees".
Worse, having joined Team Victim, women have discovered that while they may gain equality with men, they have been placed miles behind other grievance groups in the Woke hit parade. While a women must, in Hillary Clinton's words, always be believed in any "he said/ she said", this blanket exemption does not apply when a white women is in conflict with many other political flavours of the day. In the wrong equation even devoted feminists can find themselves accused of white privilege or cultural appropriation.
And, if you're a conservative woman, you're placed at the back on virtually every pecking order in the political sphere. So, as Justice Ruth Bader Ginsburg's accomplishments are lionized it will be measured against the impact on women who've allowed the radical wing of feminism to make them more like Margaret Atwood's Handmaid's Tale than Helen Reddy's I Am Woman."
So far, 4.3 million people watched LaFlamme's online goodbye. Maybe that will bring her comfort— even if it doesn't bring back her job.
Bruce Dowbiggin @dowbboy is the editor of Not The Public Broadcaster (http://www.notthepublicbroadcaster.com). A two-time winner of the Gemini Award as Canada's top television sports broadcaster, he's a regular contributor to Sirius XM Canada Talks Ch. 167. Inexact Science: The Six Most Compelling Draft YearsIn NHL History, , his new book with his son Evan, was voted the eighth best professional hockey book of by bookauthority.org . His 2004 book Money Players was voted seventh best, and is available via http://brucedowbigginbooks.ca/book-personalaccount.aspx
Find This Beautiful? It Probably Depends On How You Vote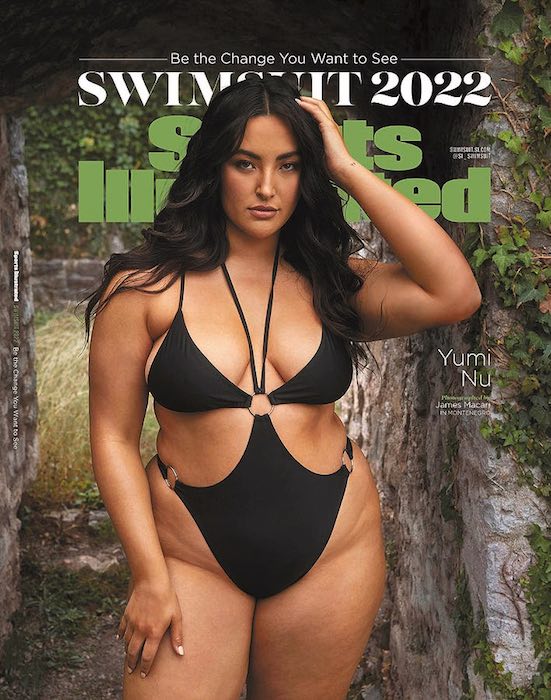 Sign up today for Not The Public Broadcaster newsletters. Hot takes/ cool slants on sports and current affairs. Have the latest columns delivered to your mail box. Tell your friends to join, too. Always provocative, always independent.
Today's children are 30% less aerobically fit than their parents were at their age, a new study (has) found. The study points to climate change and rising temperatures adversely affecting childhood obesity, as children spend less time exercising outdoors.— CBS News
Nice that CBS cares about obesity. Predicably, they tie it to their pet obsession of climate change. Just another indication that even when something deserves attention it must be tortured beyond all logic by the credentialed cliques.
For proof how far this can go look only to Friday's release by the U.S. Center For Disease Control that announced— Jumpin' Jehosaphat!—non-vaccinated people should have the same protocols as vaccinated people. Kids can stay in classes after being exposed to the virus. And screening is no longer necessary for this without symptoms.
The admission that non-vaxxed are not the scourge of society or students not a vector for infection would have had you fired from your job by Justin Trudeau or banned from social media giants just a year ago. Today? Meh. Those waiting for apologies or getting their job back had better get a chair. Could be a while.
But social stigmatizing of the unclean has become routine in the age of 21 genders and travel bans. Debunking centuries of Judea-Christian learning and tradition is a party game for the Stephen Colbert set. (Remember when comedians made jokes, not lists of those to be cast into hell?)
Which brings us back to obesity. In May we noted that, far from it being a problem, it was now body affirming when practiced by the correct people. Even if obese people constituted the largest risk group for Covid-19.
"The notion of what constitutes a beautiful body is in the news again as Sports Illustrated featured plus-sized model Yumi Nu on the cover of its annual swimsuit edition. The swimsuit edition is the annual display of beautiful female bodies that traditionally sent nuns and librarians into a censorship fury worthy of Twitter. (And found its way between the mattresses of teenaged boys.)
In what is clearly Woke symbolism, Time Warner's magazine is attempting to placate another stigmatized group— plus-sized women— by displaying Nu in all her rounded beauty. "See, it's normal to be wearing XXX-sized clothing" is the message.
Canadian author/ psychologist Dr. Jordan Peterson spoke for those not amused by SI's project: "Sorry. Not beautiful. And no amount of authoritarian tolerance is going to change that. It's a conscious progressive attempt to manipulate & retool the notion of beauty, reliant on the idiot philosophy that such preferences are learned & properly changed by those who know better."
But there was a cascade of approval for SI's choice, recognizing that beauty is in the eye of the beholder. Many found Nu stunning and sexy. Feminists applauded her acceptance of bodaciousness. Fair enough.
Two quibbles. One small and the other massive. First— this will be lost on feminists— the SI Swimsuit edition was created in the 1960s to defeat a stereotype that fit sportswomen were tomboys, unattractive and vaguely butch. In their own way, the early SI models destroyed those stereotypes. They convinced women that muscles aren't a bringdown.
The more significant point— lost on SI and Time Warner— is that the time of Covid, with its choked hospitals and healthcare system, is hardly the moment to celebrate people who exceed their body-fat index. In fact it might be described as a reckless message that allows people with hereditary or cultural vulnerability to diabetes, stroke and heart attacks to put off weight reduction.
As we wrote last October, obesity is the silent killer of millions infected with the virus. But one buried by governments, media and health authorities who decided to make vaccine-resisters the real villain of the piece.
"Friends and neighbours we have thought otherwise sane are now seriously demanding that unvaccinated people be sent to the back of the line for health care till all the vaccinated people are satisfied. This triage is equal measures of fear, spite and blithering ignorance of the facts of single-payer health.
Take this example: one of the factors established very early in the pandemic was the vulnerability of obese and morbidly obese— especially in the elderly. The AMA reports, "The vast majority—78%—of U.S. patients hospitalized with COVID-19 were overweight or had obesity. The numbers for intensive care, invasive mechanical ventilation and death were nearly the same."
According to the CDC, 42.4 percent of U.S. adults have obesity. While some are obese for genetic or disease-related reasons, the vast proportion of the obesity is lifestyle induced. The World Obesity Federation has shown that death rates from COVID-19 have been 10 times higher in countries where more than half of the population is overweight.
Yet there is no call from the media and its acolytes to punish the obese for clogging the healthcare system. No demand they be put to the back of the line. Why? Because it doesn't suit the narrative of right-wing extremism the way that non-vaxxers do. Too many allies of Woke land— in and out of politics— would be shoved down the line if fat were targeted.
University of Oxford researchers found, "Excess weight is a modifiable risk factor, and investment in the treatment of overweight and obesity and long-term preventive strategies could help reduce the severity of COVID-19 disease."
Yet when was the last time you heard Justin Trudeau or president Joe Biden suggest dropping weight to lessen the burden on healthcare? The last time would be the first time, as they have been mute on lifestyle adaptions to clear the ICUs.
It goes the same for smokers, drinkers, drug abusers and more who— under Canada's healthcare rules— receive the same treatment in emergency rooms as do those who live clean. According to the howler monkeys of vaccine enforcement only non-vaxxers should be culled from the herd for flooding ICUs."
It's not the first time that Wokedom has stifled information contrary to their societal control. It won't be the last. In the battle of the bulge it's not a fashion statement. It's a matter of life and death. It's also a matter of saving the healthcare system."
Bruce Dowbiggin @dowbboy is the editor of Not The Public Broadcaster (http://www.notthepublicbroadcaster.com). A two-time winner of the Gemini Award as Canada's top television sports broadcaster, he's a regular contributor to Sirius XM Canada Talks Ch. 167. Inexact Science: The Six Most Compelling Draft YearsIn NHL History, , his new book with his son Evan, was voted the eighth best professional hockey book of by bookauthority.org . His 2004 book Money Players was voted seventh best, and is available via http://brucedowbigginbooks.ca/book-personalaccount.aspx