Winter Carnival Celebrations At Oriole Park School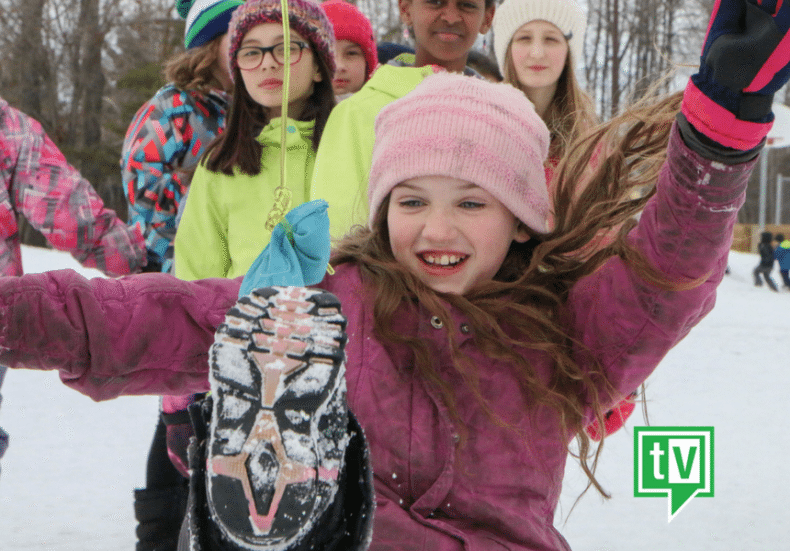 Written by Sheldon Spackman / Photos by Lindsay Wiebe
Hundreds of students at Red Deer's Ecole Oriole Park School took part in a Winter Carnival this week. Students took part in fun games and activities on the school grounds all day on Thursday to celebrate Quebec's Winter Carnival.
Students at Mountview Elementary also celebrated French culture on March 2nd with an outdoor Winter Carnival as well.
If You Stand Up In Defence Of Oil And Gas You Risk Looking Like A Climate Change Denier
For more videos, see WeMaple.
Hidden Valley and Valley Creek Schools Team Up for Traffic Safety with New Signage
March 31, 2021 – Calgary, AB
The Parent Council of both Hidden Valley and Valley Creek Schools have a new sign in place to show they care about the safety of our children. As part of an ongoing awareness campaign to promote traffic safety this new sign not only draws attention to the school zone, but lists traffic rules and fines to educate and serves as a reminder to drivers in the community.
For several years, in collaboration, the schools have been working hard to educate the students on traffic safety education and awareness. In 2019, Hidden Valley School Parent Council received a Traffic Safety Fund Grant from the Ministry of Transportation to help with this goal and they been continuing to inform the community and students since.
From in-class instruction by the Calgary Police Service, to Street Safe Activity Books and Hug N' Go flags in front of the school, the safety of students has been the number one goal. In order to alleviate some of the traffic congestion during bell times, the school hosts an annual walk/wheel week each spring to promote active school travel to students and their families.
Read more on Todayville.