St. Martin de Porres Students Celebrate Canada 150!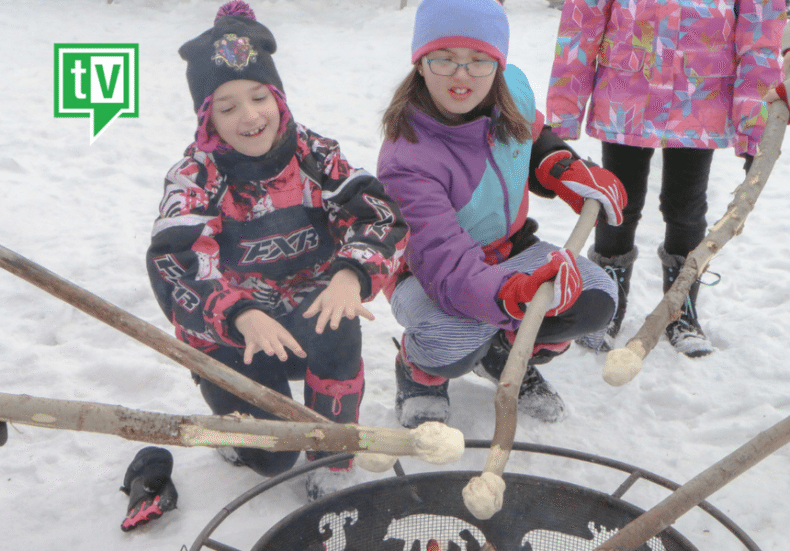 Written by Sheldon Spackman / Photos and Video by Lindsay Wiebe
About 270 Kindergarten to Grade 5 students at Red Deer's St. Martin de Porres School took time this week to celebrate Canada's 150th birthday. As part of the school's new monthly fine arts-infused "Create" (Children Regularly Engaged Actively To Excel) sessions, students had a chance to learn more about Canada's heritage by taking part in various activities.
The sessions included activities such as bannock making and drumming among others. The sessions were led by professionals from the community, including the Red Deer Museum, Central Alberta Refugee Effort (C.A.R.E.), the Alberta Sports Hall of Fame, a local author, a history professor from RDC, the RCMP and Royal Canadian Legion.
The event was attended by dignitaries such as Red Deer-Mountain View MP, the Honourable Earl Dreeshen and Red Deer Catholic Regional Schools Board Chair Guy Pelletier.
If You Stand Up In Defence Of Oil And Gas You Risk Looking Like A Climate Change Denier
For more videos, see WeMaple.
Hidden Valley and Valley Creek Schools Team Up for Traffic Safety with New Signage
March 31, 2021 – Calgary, AB
The Parent Council of both Hidden Valley and Valley Creek Schools have a new sign in place to show they care about the safety of our children. As part of an ongoing awareness campaign to promote traffic safety this new sign not only draws attention to the school zone, but lists traffic rules and fines to educate and serves as a reminder to drivers in the community.
For several years, in collaboration, the schools have been working hard to educate the students on traffic safety education and awareness. In 2019, Hidden Valley School Parent Council received a Traffic Safety Fund Grant from the Ministry of Transportation to help with this goal and they been continuing to inform the community and students since.
From in-class instruction by the Calgary Police Service, to Street Safe Activity Books and Hug N' Go flags in front of the school, the safety of students has been the number one goal. In order to alleviate some of the traffic congestion during bell times, the school hosts an annual walk/wheel week each spring to promote active school travel to students and their families.
Read more on Todayville.