Whistle Stop Cafe owner challenging lockdown and authorities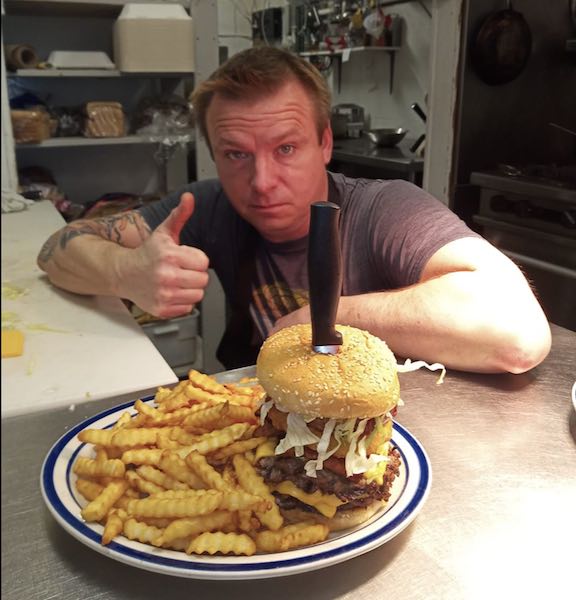 Just a few months ago Mirror, Alberta might have been referred to as UCP heartland. But things seem to be changing quickly. One of the hottest spots in the area is Chris Scott's Whistle Stop Cafe. The owner, Chris Scott opened The Whistle Stop in the middle of Alberta's second lockdown back in January. Still facing legal action from that lockdown, Chris didn't hesitate to announce he would also be defying Alberta's third lockdown of indoor dining as soon as that was announced. Hundreds of supporters showed up on the weekend. They were treated to music, a beer garden, as well as both outdoor patio, and indoor dining options.
As expected The Whistle Stop was visited by an AHS inspector and RCMP members who noted the violations and informed Mr. Scott of impending legal actions against The Whistle Stop Cafe. All this hasn't slowed Scott down one bit. As of Tuesday morning, the cafe is open and serving customers (who are warned by staff they could be charged for violating indoor dining restrictions) and Chris Scott is planning for another busy weekend. Scott addresses his massive social media following daily. His Tuesday morning address shows just how committed he remains despite the obvious impending showdown sure to take place in the coming days between Scott and AHS as well as the RCMP.
In his facebook post, the owner of The Whistle Stop Cafe almost seems to be daring Premier Jason Kenney to make a move:
Good morning everyone! It's been a busy, stressful couple days for us here. I'm not going into details as they're irrelevant to our vision of serving delicious food, to beautiful people
today could be a very big day for us here at the Whistle Stop Cafe in Mirror, Alberta. We've got a lot on the go including planning this coming weekends festivities here. Live music, karaoke, and wonderful food prepared with care and attention to detail. All of us here believe strongly in taking every precaution with the way we handle food. As a food "service," provider our number one priority is ensuring that what we serve its fresh and safe. We also believe in your choice to either venture out in this dangerous world or stay home and limit your exposure to the thousands of risks we encounter every day. Nobody here will ever judge you for making your own choice. As most of you know, Alberta Health Services suspended our food handling permit yesterday, via EMAIL. Now I could have ignored the email and said I didn't recieved it and made them come out here and deliver themselves, but I didn't. AHS inspectors are not well received these days. And I'm happy to consider them as human beings and keep them out of situations where they may be subject to abusive language and threats. So I accepted the email as it was written and acknowledge the suspension of my permit. However, as a man and a human being I have the right to engage in commerce. I have the right to Life, Liberty and security. These rights are not conditional on any agency "permitting," them. We continue to follow best practices in regards to purchase, storage, and preparation of our food. And we continue to maintain a clean environment in which to serve or consume said food. We will not continue to be bullied into submitting to garbage, harmful, baseless restrictions forced on the people of Alberta by those who will never suffer the consequences of their own actions. We are OPEN for business. And we have some great specials today!
Breakfast- Eggs Kenney served with a side of disobedience. 2 eggs poached one way, then changed to whatever we feel like making up at the time. We will give you ham, sausage, and bacon with your eggs Kenney but then we're going to take back half of it and tell you is for your own good. Comes with hashbrowns on the side, but only if you submit to our stupid rule of clapping three times and saying the word, "knee," (as in the Knights who say, knee. Because it's ridiculous and changes nothing.) $5.00 plus a fee of $7.95 for the permit to eat.
Lunch special today is a UCP burger. Our delicious classic burger! But like our government it will be served open and two-faced with an egg on its face. Comes with delicious freedom fries! $11.95
Soup today is Hinshaw chicken noodle. Chicken soup is good for you! And since Dr. Hinshaw seems to think she's the only person who knows what's good for us I figured it was an appropriate name.
Supper special is whatever you want. We will prepare you anything you like! Because what you put in your body, and where you choose to eat and do business is YOUR CHOICE!!! Keep in mind our kitchen is small so please don't go crazy
our supper special is FREE! And if you feel like donating to our cause we would be very happy to accept it. I heard something about "plague rats," so all donations will go towards cleaning supplies and a consultation with an exterminator because we want ALBERTA TO REMAIN RAT FREE!!!
We're looking forward to seeing you today!! We NEED YOU HERE. We need your support! We need to push back as hard as we can, knowing that we may get sick but doing OF OUR OWN ACCORD!!
Sending love and freedom from the Whistle Stop Cafe in Mirror
Calgary man who admitted to participating in terrorism activity to be sentenced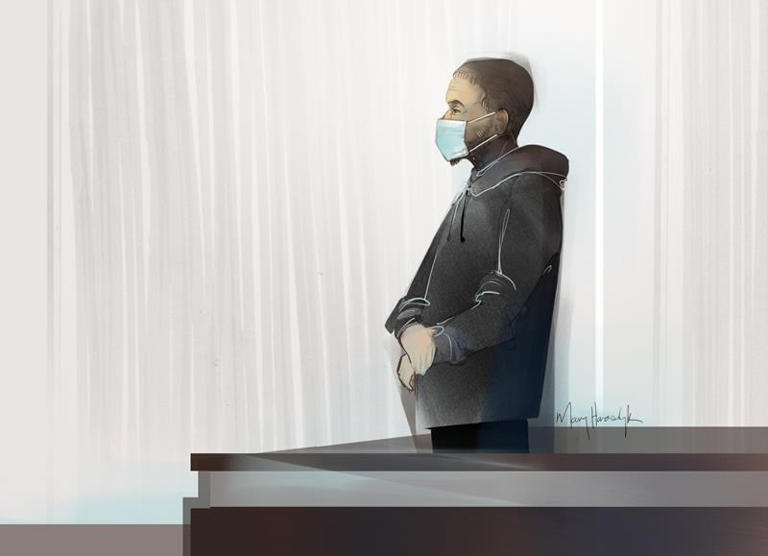 CALGARY — A man who admitted to terrorism-related acts with the militant group Islamic State is to be sentenced today in a Calgary courtroom.
Hussein Borhot, who is 36, has pleaded guilty to one count of participating in terrorism group activity between May 9, 2013, and June 7, 2014, as well as to kidnapping for a terrorist group while in Syria.
RCMP arrested him in July 2020 after a seven-year investigation.
An agreed statement of facts read in court last month said Borhot travelled to Syria through Turkey to join the Islamic State.
The statement said he signed up as a fighter, received substantial training and excelled as a sniper, but did not tell his wife or father before the trip.
Court heard that Borhot revealed much of the information to an undercover officer after he returned to Canada.
This report by The Canadian Press was first published May 26, 2022.
The Canadian Press
Cheese not on the table in Canada-U.K. trade talks as Britain seeks market access
OTTAWA — The British foreign secretary has often been mocked for her preoccupation with cheese. It started eight years ago when Liz Truss expressed outrage in a speech to her party's annual conference.
"We import two thirds of our cheese," she raged. "That is a disgrace."
Now Truss is facing another battle over cheese, this time with Canada.
Britain wants greater access to Canadian markets for more than 700 varieties of cheese including Stilton, Cheshire, and Wensleydale, a crumbly variety originating from Yorkshire.
But Ottawa has made it clear it does not want to see more British cheddar, let alone artisan varieties such as stinking bishop, renegade monk and Hereford hop, on Canadian fridge shelves.
During the first round of negotiations of the U.K.-Canada trade deal, Canada told Britain that a larger quota for British cheese is not on the negotiating table.
When it was a European Union member, Britain was part of the Comprehensive Economic and Trade Agreement with Canada, giving it some access to Canada's cheese market.
After the U.K. left the EU, a "continuity agreement" with Canada was swiftly put in place to maintain the CETA arrangement until a bilateral trade deal could be struck.
Ralph Goodale, Canada's high commissioner to the U.K., said if Britain wants more access to Canadian markets for its cheese as part of a bilateral free-trade agreement, it will have to knock on Brussels' door and get its part of the dairy quota back.
"The point is we have already provided that volume in the EU deal and the British left it there without taking it with them," he said in an interview. "That's an issue they need to resolve with the Europeans because the Europeans have their quota."
Goodale said the U.K.'s request for extra access for British cheese — on top of the access given to the EU — is "what the Canadian negotiators consider to be pretty much a dead end."
"You are talking about a double concession — one we have already made to the EU and the request is being made by the U.K. for yet another one on top of that," he said.
The high commissioner said Canada values its trading relationship with the U.K., adding that he is confident that a mutually-beneficial trade deal will be reached.
But if Canada allows the British to export more of their cheese it would involve "a major commitment of compensation to dairy producers" in Canada to make up for lost incomes.
In 2018, after the United States-Mexico-Canada Agreement gave the U.S. fresh access to the Canadian dairy market, Prime Minister Justin Trudeau said he would compensate Canadian dairy farmers.
Canada's dairy industry was worth over $7 billion in 2020, according to the Canadian Dairy Commission's annual report.
There are over 10,000 dairy farms in Canada — most of them in Quebec and Ontario — with an average of 92 cows per farm, it said.
Until at least the end of next year, Britain will be able to keep exporting its cheese to Canada under the trade continuity agreement, the U.K.'s trade department said.
This allows U.K. cheese exporters to access the Canadian market tariff-free under the EU portion of Canada's World Trade Organization cheese tariff rate quota.
As part of the 1995 WTO agreement on agriculture, Canada established tariff rate quotas for cheese and other dairy products. The quotas set out quantities of dairy that could enter Canada with little or no duty.
For Britain, a fully fledged free trade deal with Canada is crucial after Brexit left it looking for fresh tariff-free markets.
"We want to negotiate an ambitious and comprehensive new agreement with Canada that will strengthen our close and historic bilateral trade relationship," said a U.K. government trade spokesman in a statement, adding the relationship was worth about $34.5 billion in 2021.
In March, U.K. Trade Secretary Anne-Marie Trevelyan flew to Canada to announce with Canada's Trade Minister Mary Ng that bilateral negotiations had officially begun.
In a speech in the House of Lords in London earlier this month, Goodale reported on progress in the talks, saying that "both sides are optimistic that, as good as CETA and the continuity agreement were, we can do better still when Canada and the U.K. negotiate a deal face-to-face, directly with each other."
Like Goodale, Ng said Canada is confident a free-trade deal with Britain will be reached, enhancing co-operation in a number of areas, including on renewables, sustainability and the digital economy.
"Canada values the relationship with the United Kingdom. They are … an important trading partner and a trade agreement with the U.K. will be very good for Canadian businesses," she said in a phone interview from Thailand last weekend.
But she was also firm about the need to protect Canada's dairy producers, and that means keeping more British cheese out.
"I have been very clear, our government has been very clear, that we will not provide access to our supply-managed sector," she said. "We have been clear about that from the get-go."
The Canadian dairy sector now produces 1,450 varieties of cheese, including ewe, goat and buffalo varieties, as well as the cheese curds used in the Québécois dish poutine.
At least half of Canada's cheese is made in Quebec, which is home to a number of artisan varieties including bleu l'ermite, or blue hermit, and Oka, a popular semi-soft rind cheese.
Pierre Lampron, president of the Dairy Farmers of Canada, has made it clear he will fiercely protect Canadian cheese from British interlopers.
Lampron said he had "validated that the issue of access to the Canadian dairy market was not on the agenda of these trade talks."
Canada's protectionist stance toward its dairy industry may have pleased farmers. But it has caused some tension with close allies.
Earlier this month, New Zealand launched a formal trade dispute against Canada, accusing the federal government of breaking promises to give access for dairy imports under the Trans-Pacific Partnership agreement.
The Biden administration also recently said it was asking for a second dispute settlement panel under the U.S.-Mexico-Canada Agreement to review a trade dispute with Canada over dairy import quotas.
This report by The Canadian Press was first published May 26, 2022.
Marie Woolf, The Canadian Press